Medical Billing Automation: Benefits, Use Cases, Custom vs Pre-built & Technologies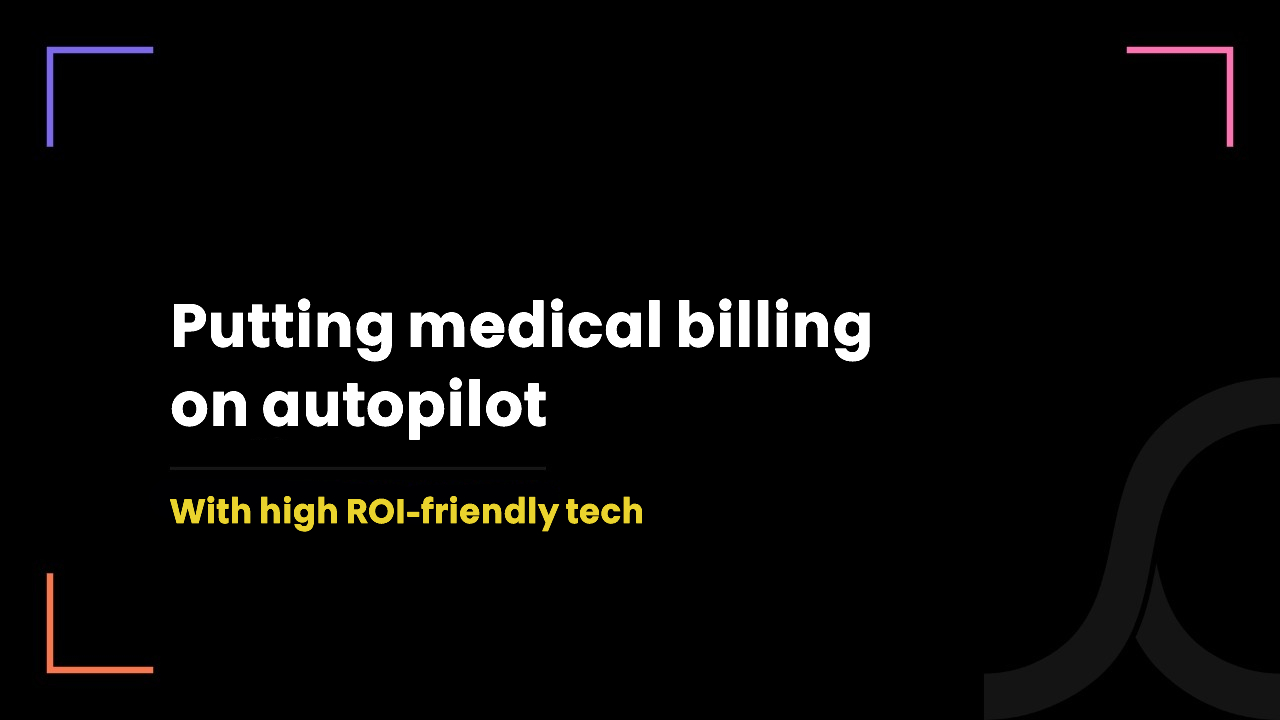 2 weeks ago
People have made medical billing 0.1% of billing and 99.99% of data entry!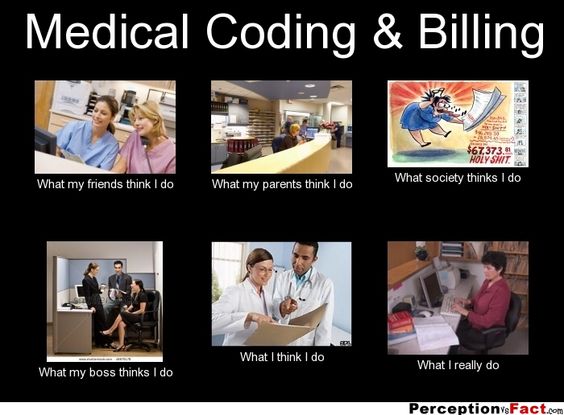 We are here to change this perception.
Our thought process on medical billing automation:
It ensures operational efficiency.
Saves time, costs and resources
Simple and stress-free billing processes
A faster, accurate and secure solution
Automated medical billing breaks the complex and tedious barriers that are restricting organizations' pace to achieving their business goals.
And in this blog, we are going to discuss how it can help you boost medical billing capacity by 250%.
An Overview of the typical medical billing process
The old-age medical billing approach is well-known for its complexness and tons of errors.
Here is what a typical medical billing process looks like.
The registration process includes collecting and input of patients' basic demographics
Financial responsibilities to identifying the insurance covered details or eligibility
Patients check in and check out procedure
Preparing a super bill that gives complete insights into patients' demographics, medical history and services
Claim generation and submission procedure
Claim to monitor to identify validation and compliance
Patient statement preparation
follow-ups to make sure bills are paid or not
The long long list of the hustle and bustle!
The outcome of this mess is – tons of errors, loss in revenue, time-consuming process and poor customer satisfaction.
And here is the proof! (Source)
"Mistakes on the medical bills almost cost hospitals $68B annually"
"Nearly 50% of all medical claims contain errors"
"Over 411,000 seniors faced double-billing for their medicare premiums in September 2019"
But automation pours the magic into this entire mess!
Medical billing automation allows the healthcare organization to dodge the hassle of the traditional billing process.
In simple terms, it offers a faster, efficient, accurate and secured medical billing solution that initially saves time, costs, and resources associated with the same.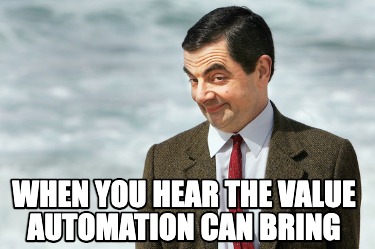 #1: Eliminates the costlier manual errors
Manual data entry is one of the most time-consuming processes.
But with RPA for medical billing, you can automate the entire data entry process which also ensures 100% accuracy.
As a result, it reduces claims errors which assists you to speed up the claim process as there is no need for data correction and resubmission.
#2: Automatic payment and tracking
It automates the claim submission and tracking process so that billers or administrative staff don't need to scratch their heads.
What's more important is that it notifies the management staff if something needs to be done or requires a correction.
In short, it speeds up the reimbursement process and makes it efficient at the same time.
#3: Comprehensive reporting
It centralized the data in one place.
This approach helps the entities to make a data-driven decision with ease.
#5: No need to worry about compliance
Medical billing contains massive amounts of sensitive data about patients. To protect the data against cyber attacks, it must assure data privacy laws.
Automated medical billing enables you to stay compliant with all the data privacy guidelines.
#6: Lowers operational costs
The robotic automation process for medical billing reduces human efforts and errors, saves time and encourages the staff to stay proactive with other vital responsibilities.
As a result, it reduces operational costs without compromising accuracy and security.
What can be done with automated medical billing?
Robotic process automation for medical billing gives healthcare entities freedom to enrich their operational efficiency as it automates tasks such as,
#1: Extract the data from the EMR/EHR automatically
You don't need to operate the two complex tech solutions at the same time.
Integrating EMR/EHR with automated medical billing software enables you to extract patients' data automatically during the process.
#2: Data validation
Automate patients' demographic data validation process that includes insurance coverage, medical history etc.
#3: Claim processing and monitoring
Once the data is verified, you can automate the claim submission and monitoring process.
Furthermore, it alerts if any changes are needed in the claim.
#4: Other billing processes that you can automate
Patient statement reporting
Patients' check-in and check-out
Okay. So, if you are planning to obtain an automated medical billing solution, here is the most crucial aspect that you should not avoid.
Custom Vs. pre-built medical billing automation software: What to choose?
As healthcare-focused IT professionals, we always recommend custom solutions over pre-built.
But why? Pre-built software are,
Costlier on the long-term basis
No code ownership and IP rights
Stay ready for the data breaches
It is not built as per your needs.
Want to pay extra money for additional features and customization
Still, if you have any confusion, here is the evaluation matrix.
If the total you get is equal to or greater than 25, you must go for custom development.
If the total you get is less than 25, you must go for pre-built software.
Technologies we use to build automated medical billing solutions
We hold a proven mastership for developing innovative medical billing automation software that offers high performance, flexibility and scalability.
To do so, we use robust tech solutions such as,
#1: Robotic process automation for medical billing
We use RPA technology and RPA tools to build and train the software bot to execute a billing process or task automatically.
This software bot gets installed in your system the way you install any program in .exe format.
#2: AI (Artificial Intelligence)
RPA has a limitation in that it automates the process with fixed input and output.
Thus, we use AI along with RPA to perform dynamic processes automatically. It enables the software bot to learn and make a decision by itself.
#3: OCR (Optical Character Recognition)
OCR is a robust and modern-age tech solution that allows you to extract data from images and PDFs in machine-readable text format.
We deliver experience. Not just a product (That's what we love to do!)
We are an Ontario-based healthcare IT company.
We are well-known to shatter the healthcare tech, business and compliance hardships.
As we have 50+ healthcare IT masterminds who only adore performing health tech projects.
And for the past 7+ years, we have furnished several successful health tech solutions for startups, organizations and enterprises.
We have a solid vision to scale up the care approach of the healthcare industry and we are serious about it!
So, if you want to count on promising outcomes, let's have a productive talk about your automation needs!