Check out our 3 days of research to figure out the top 10 telehealth apps in Canada in 2022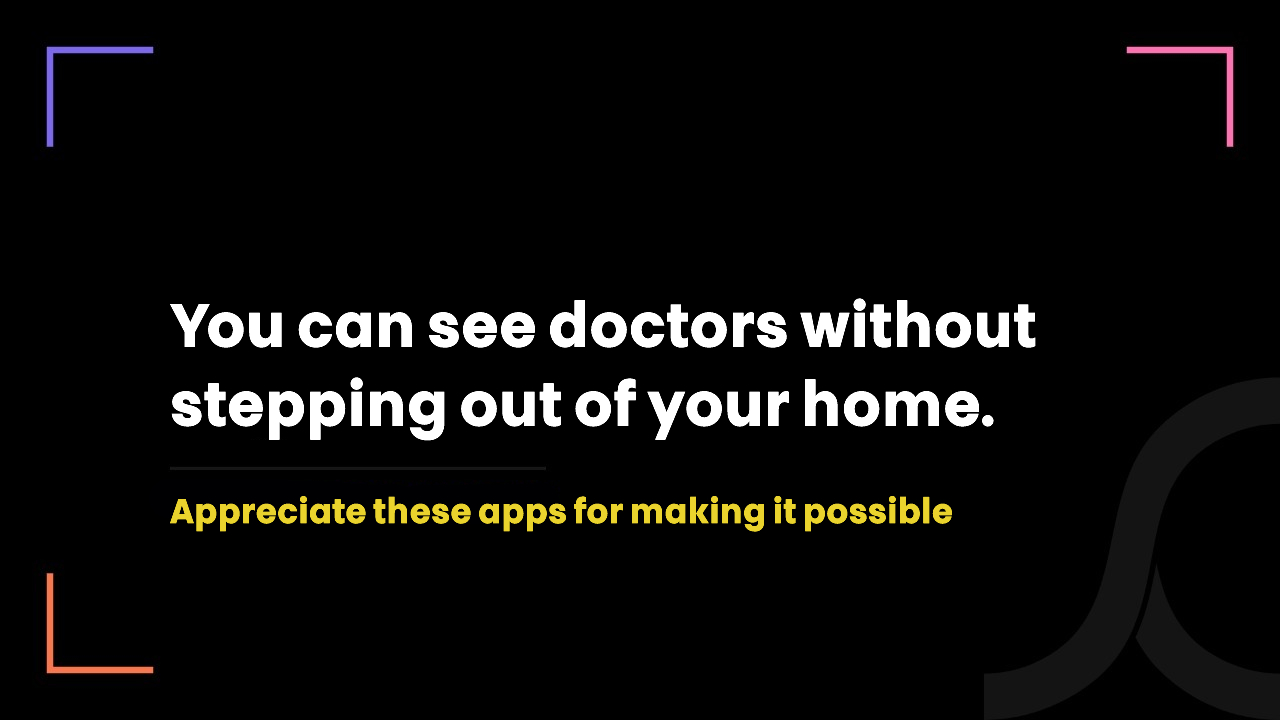 3 months ago
A telehealth app is a reliable, secure and affordable way to seek quality healthcare service while sitting comfortably in the home.
The government of Canada is also investing a lot of money ($241 million) on telehealth.
Let's straight away look into the list of best apps with its pros and cons.
Our other very useful and interesting research:
Top 10 telehealth & telemedicine apps which are making a difference in the health industry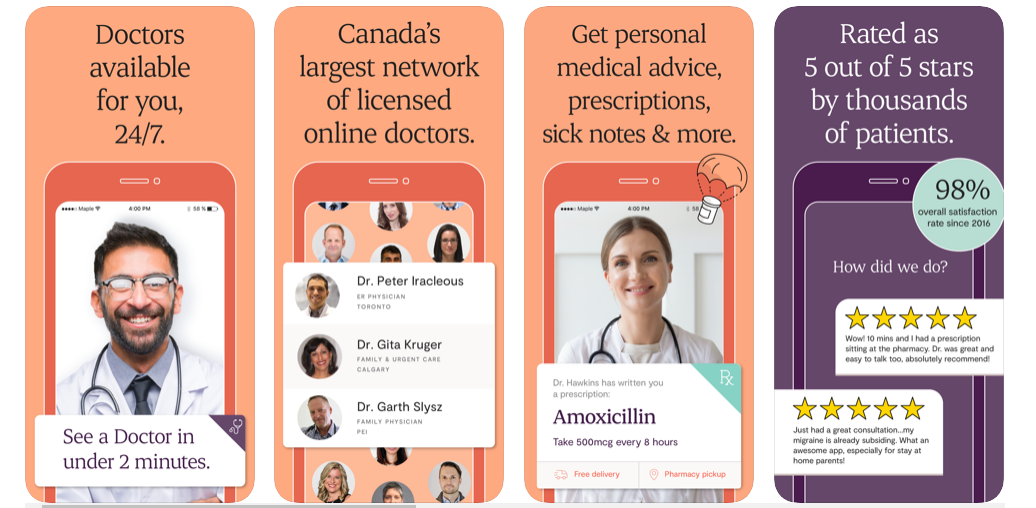 USP: The most popular one and the best telehealth app. It connects patients with doctors within 2 minutes.
Pros:
24/7 access to doctors

Prescriptions

Sick notes

Portable medical records
Cons:
'Symptom checker' is missing

Doctor visit fee varies according to time and day
Apple App Store Rating: 4.6/5
Google Play Store Rating: 4.7/5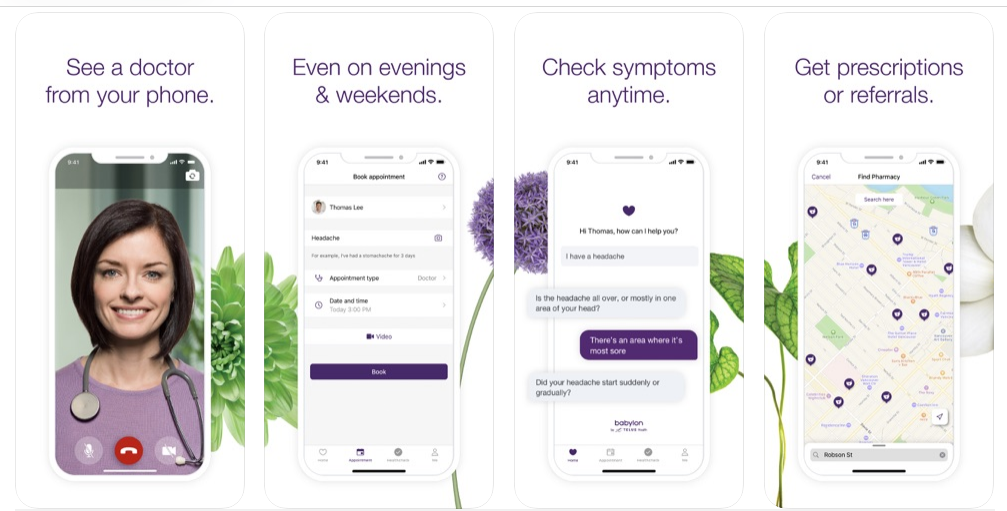 USP: AI-enabled chat-style symptom checker.
Pros:
Fixed fee

AI-enabled chat-style symptom checker

Save clinical records
Cons:
Set hours of access

Scheduled appointments only

Video mandatory on every visit
Apple App Store Rating: 3.9/5
Google Play Store Rating: 4.4/5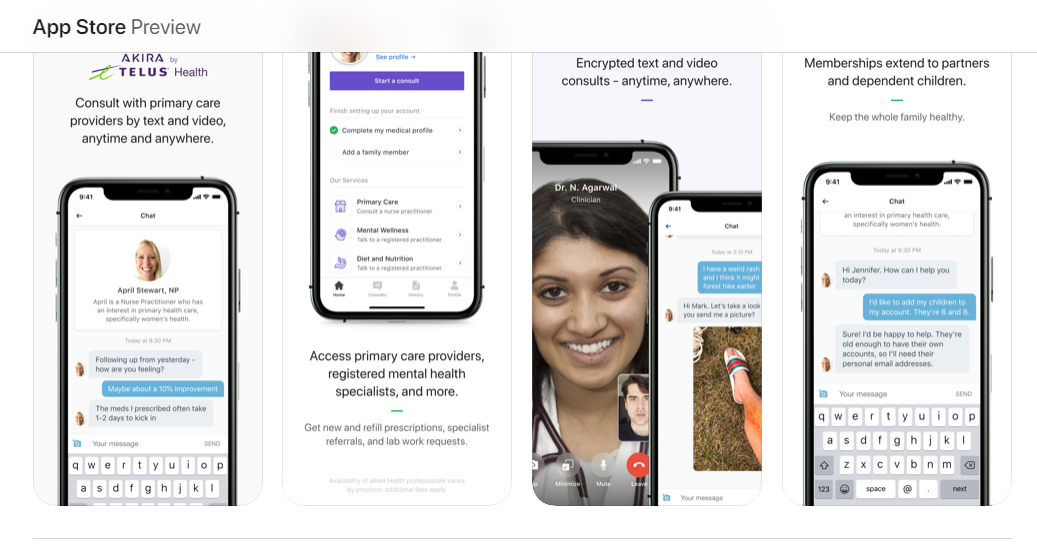 USP: It accommodates psychiatrists to treat mental health issues too.
Pros:
Top-rated telehealth app

Treat a wide array of mild medical issues

Users can access dietitians and mental health specialists

Encrypted conversation

Referrals for lab tests and specialists
Cons:
'Symptom checker' is missing
Apple App Store Rating: 4.9/5
Google Play Store Rating: 4.8/5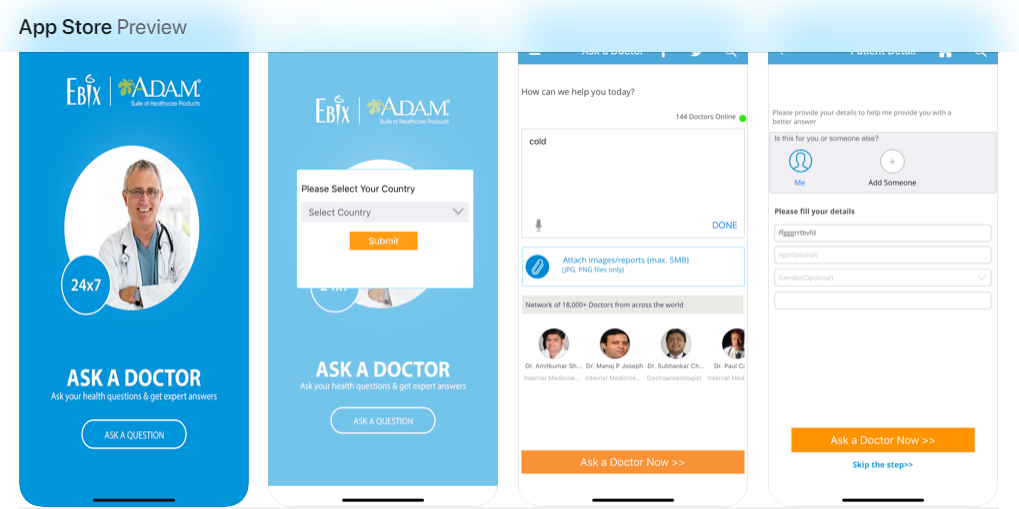 USP: It offers the simplest app UI.
Pros:
The easiest way to ask questions to doctors
Cons:
No live doctor visit

No prescription

No medical notes

No health record-keeping options
Apple App Store Rating: 3.7/5
Google Play Store Rating: 3.8/5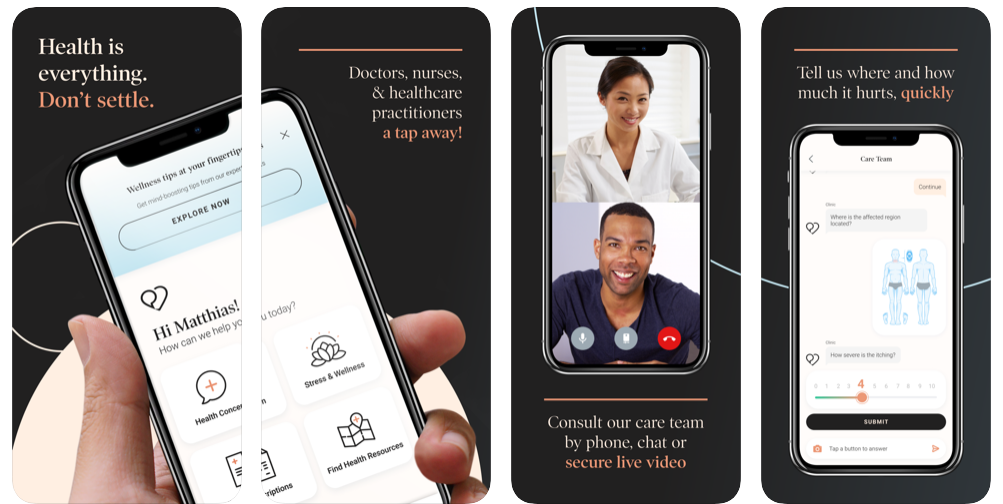 USP: Can treat all kinds of health issues including dermatologic infections, thyroid issues, common mental health issues, gastric issues, eye issues and asymptomatic sexual health.
Pros:
Instant call with a healthcare provider

Talk to a doctor via text, call, video

Easy follow-up appointments

Clean and appealing UI of the app

Referrals to in-person specialists
Cons:
Many users complained about a poor mental health treatment

Inconsistent quality with service
Apple App Store Rating: 4.7/5
Google Play Store Rating: 4.7/5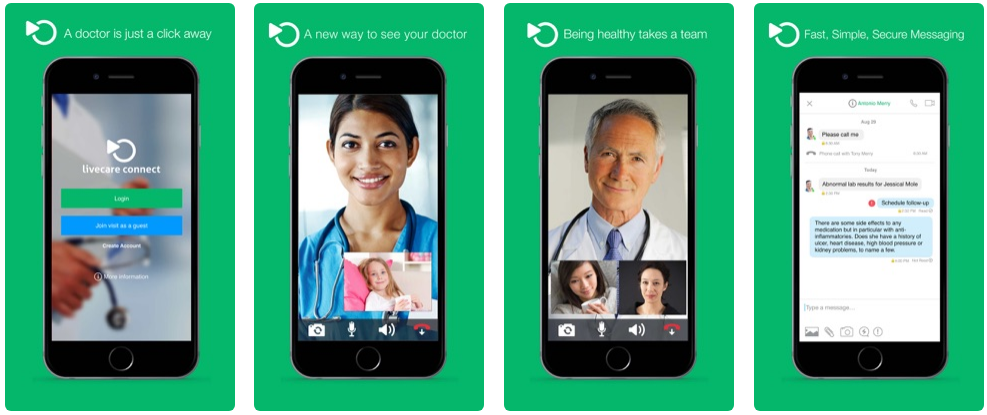 USP: You can store all your medical files on their server and also control who can see that records.
Pros:
Health tracker

High definition video calls

Secure messaging without revealing the phone number
Cons:
Poor app UI

A more doctor-centric app rather than patient-centric

Only iOS app
Apple App Store Rating: 3.7/5
7. Inkblot Therapy:

USP: Personalized mental care plan + one-stop mental health solution.
Pros:
Confidential video sessions
Teleconsultation
Free first session
Costs only $38 afterwords of 1st session
Cons:
Does not have mobile app
No on-demnd care
8. Mindbeacon: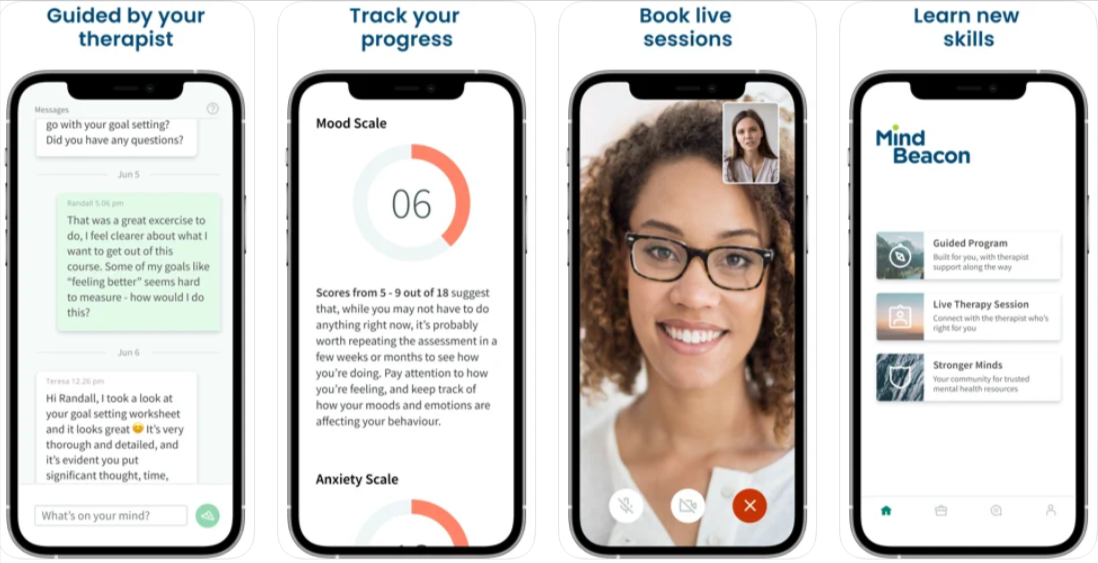 USP: 24/7 crisis text line.
Pros:
Private an personlized mental care
Set goal, work on it and track progress
Live theraphy sessions
Flexible pricing
Access all history of chat with therapist
Cons:
No same-day or instant appointment with therapist
Bo built-in pharmacy to order medicines
9. Felix: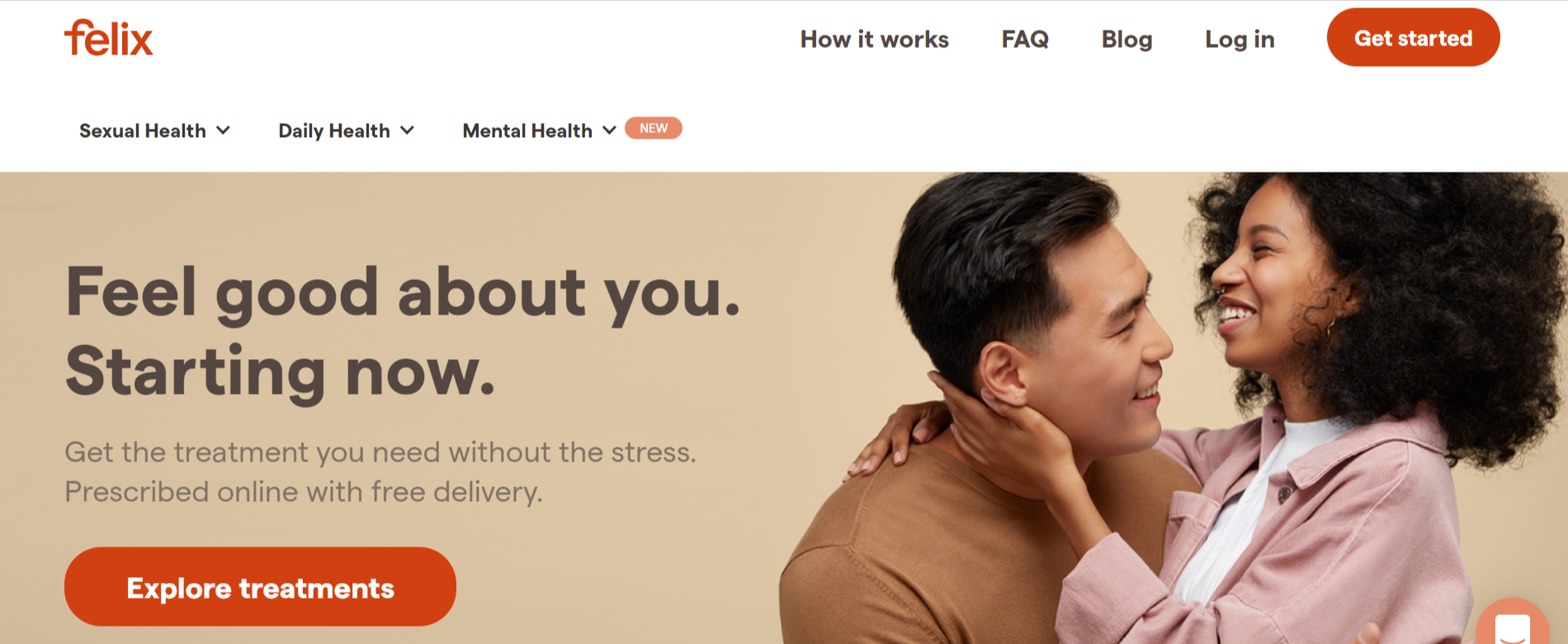 USP: In addition to virtual mental care, it also provides doorstep medicine delivery.
Pros:
$40 online visit free
ePrescription + free doorstep delivery
Direct billing with insurers
Sexual health, daily health and mental health support
Cons:
No mobile app
No on-demand appointment
10. Cover Health:

USP: OHIP-covered televisits or free televisits for Ontarians
Pros:
Same day appointment
OTN-approved platform
Open 7 days a week
Cons:
No mobile app
Limited specialities
Why should you consider telehealth apps?
You should opt for a telehealth app if,
You are going through just a mild health issue. (In case of a health emergency, visit the nearest hospital.)

You want to avoid the high cost of urgent care.

You need to see doctors on weekends or on national holidays.

You hate to wait in the waiting room.

You want to rest at home rather than travelling to the doctor for mild symptoms.
Do Canadians need to pay for televisit with a doctor?
It depends on the province where you are living.
Because, only Ontario and British Columbia are the two Canadian provinces where the televisit is covered by the government health plan - OHIP in Ontario and MSP in B.C.
Meaning, you don't have to pay for televisit with a doctor if you are living in Ontario and B.C.
People from the other provinces need to pay a fee for televisit which ranges between $50 to $70 with an additional fee for follow-ups.
A few telemedicine apps like Maple charge a bit higher for televisits on weekends and after midnight.
How do you get a prescription prescribed by a doctor during televisit?
Once a doctor writes the e-prescription, the app shows you all nearby pharmacies.
Here, you need to choose your preferred pharmacy.
Now, you can go to that pharmacy and pick up your prescription or select a home-delivery option.
How to prepare for the televisit?
Televisit with a doctor might be a new experience for you. So, here are a few tips to get everything out of your televisit with a doctor.
Before the Call:
Keep Mobile's Front Camera at Eye Level
Look directly at the mobile's front camera, not at the doctor's face on the screen.
Be conscious of the app notification that reminds you about your call with the doctor.
Keep your medical history in mind or on paper. Also, keep all diagnosis test reports stored in a mobile phone to easily share it with the doctor if needed.
During the Call:
Leave a few seconds between the doctor's last word and when you begin speaking again.
Asked for Post-Visit Actions
Ask about follow-up visits and prescriptions.
Asked for Sick Note or Medical Note
If needed, you can ask for a sick note. The doctor can provide it digitally.
Editor's Tip to Save Money With Telehealth App
Sometimes the top telehealth apps seem an expensive choice if we only consider their one-time televisit fee. So, I would suggest buying the family subscription plan for the televisits. It costs just around $50/month and supports up to 50 visits for any family member in a year.
If you want to develop one such similar telemedicine app, check out our white-label telemedicine app.