Eucalyptus Raised $22.3M: Build a Similar Telehealth Platform in Australia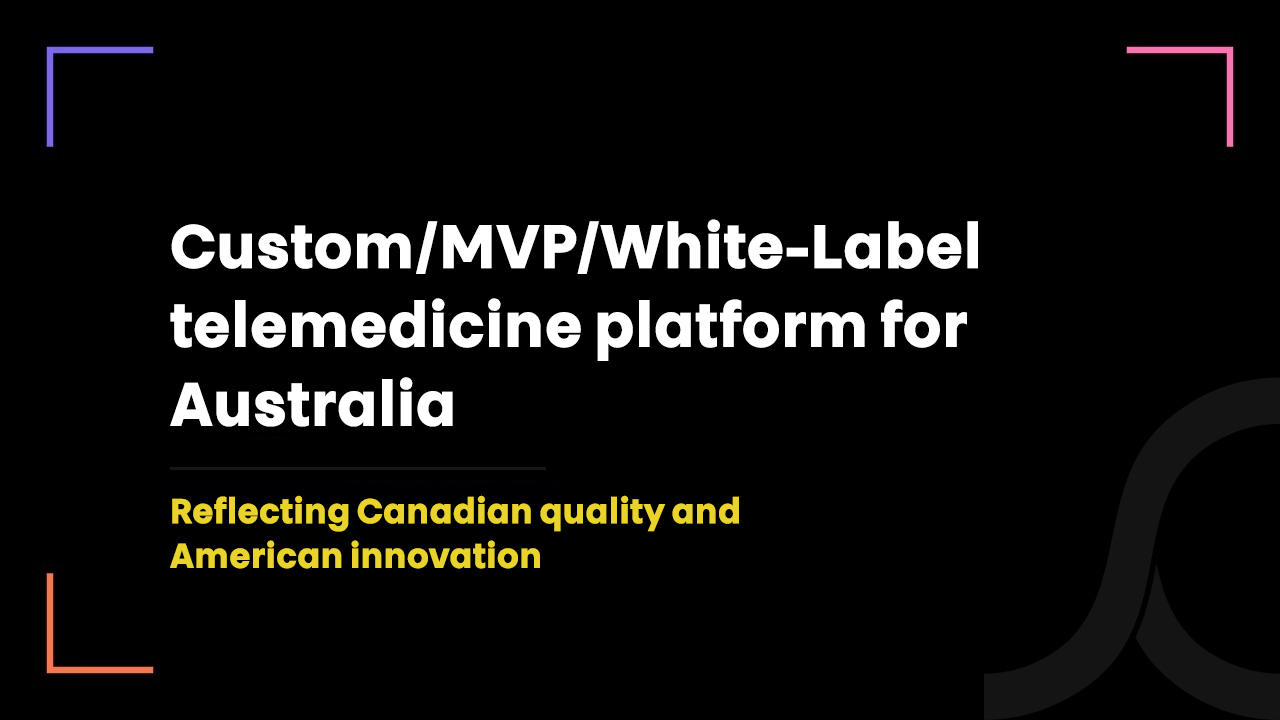 1 year ago
Australia - the country which managed the pandemic more effectively than the USA and Canada is now racing against time to stop the delta variant from causing havoc!
The best hope Australia has right now is teams of contact tracers who are putting tremendous efforts to contain the spread.
But if they would fail, the entire healthcare ecosystem would collapse! Because this is a mighty delta variant - faster than ever!
Weimar: the situation isn't moving hour by hour - it's half hour by half hour. @7NewsMelbourne pic.twitter.com/VdSTc7AjK8

— Sharnelle Vella (@SharnelleVella) July 15, 2021
(And just while publishing this blog, we came across the news that Melbourne braces for its fifth lockdown. Sydney has already been in lockdown which people call mockdown as NSW premier responded lately. Two GDP-producing cities of Australia are on their knees!)
This is how people are reacting on Twitter after the official announcement of Melbourne's fifth lockdown!
It's like they knew what was coming and what we needed 😹 #melbournelockdown pic.twitter.com/IBRUcfxa90

— Jess Nichols (@jessnichols) July 15, 2021
We are discussing #SydneyMockdown and #MelbourneLockdown because here lies the biggest opportunity for telehealth! And Eucalyptus has already grabbed one! 
Our other very interesting research:
Eucalyptus - an Australian telehealth startup - raised $22.3 million from Hims and Hers investors
Founded in 2019 by Tim Doyle, Benny Kleist, Alexey Mitko and Charlie Gearside, Eucalyptus has recently announced to raise $22.3 million in its series B funding round led by NewView Capital.
The New South Wales-based telehealth startup has managed to close this successful funding round within 2 years of its inception! Eucalyptus had already raised $8 million last year.
It runs its digital healthcare business with 4 different brands across fertility, health and wellbeing. These 4 brands are,
Pilot: For men's health
Kin: Online fertility support for women
Normal: Sexual wellbeing
Software: Prescription skincare or teledermatology
One of the major reasons why Eucalyptus is reporting outstanding growth is its "demographic-focused digital clinics" where it targets different health issues of different demographics with different brands and healthcare services.
With its intuitive platform, it enables patients to seek medical consultation virtually and receives ePrescriptions.
It also delivers drugs or prescriptions to the doorstep of users. Overall, from medical consultation to ePrescription and prescription delivery, it streamlines the entire patient care workflow.
You should read this: Hims and Hers Business Strategies
Business opportunities of telehealth in Australia
Eucalyptus has successfully proved the prosperous business opportunity of telehealth in Australia.
But when you invest huge in telehealth app development in Australia to build a telehealth platform like Eucalyptus, you should collect other shreds of evidence.
A more private healthcare ecosystem
Unlike Canada, the Australian healthcare ecosystem has less direct control of the government. Many Australians also prefer to seek healthcare from private institutes.
While a more private healthcare ecosystem restricts the federal funding opportunities, it enables healthcare providers to offer telehealth services with several unique business models.
In other words, telehealth providers in Australia can set prices for virtual care and generate extra revenue streams without the influence of the government.
This eventually allows them to generate more revenue.
44% of Australians have private healthcare insurance
Even though the federal government of Australia provides medical cover to all Australians, almost half of its population has private healthcare insurance.
This clearly depicts that Australians are keener to private healthcare providers and they would choose private healthcare over public healthcare infrastructure.
International students find it difficult to navigate the healthcare
Australia is the world's second-most popular destination for international students after the US.
Every year, around 1 million international students migrate to Australia for education.
Australia has a special health insurance coverage for international students called Overseas Student Health Cover (OSHC) which is the paid one.
To first get the medical card and then use it when required, international students face several challenges as they are not used to it. Many avoid using it and pay an up-front fee.
Thus, they are always looking for easy and affordable healthcare solutions.
The average wait time to see a primary care physician in Australia is 4 to 5 days. Whereas, telehealth facilitates patients to see physicians within minutes.
There are multiple remote towns in Australia - deep into the desert - where people cannot get easy access to healthcare services or have to travel hours for the nearest clinic.
With telehealth, people living in remote areas can talk to physicians sitting in Melbourne or Sydney from their mobile devices.
Future of telehealth in Australia in post-pandemic era
You must also consider the future of telehealth if you are planning to develop a telemedicine app in Melbourne or Sydney. So, let's discuss it.
B2B software comparison website Capterra has recently carried out a study with over 1000 Australians to identify what they are thinking about telehealth.
Here are the top findings.
Over 92% of Australians have experienced telemedicine for the first time during a pandemic.
84% of first-time users used telemedicine for consultation unrelated to symptoms of the virus itself.
79% of total respondents said that they would use telemedicine again.
The major reason Australians are using telemedicine is lower wait times.
Another reason is a reduced risk of catching contagions.
75% of respondents said telemedicine was able to solve their problems.
Only 12% said they needed in-person appointments after televisit.
81% of Australians use mobile devices for seeking virtual care. (This is why it is crucial to build a telehealth mobile app!)
How can we help you build a telemedicine platform in Australia and start a telehealth startup?
We're an Ontario, Canada-based healthcare-focused IT company and known as telemedicine tech, business and compliance experts.
With our healthcare IT-specific knowledge, we have been dealing with Canadian, USA and Australian healthcare challenges for more than 7 years.
And since the pandemic, we've doubled our resources and efforts to empower healthcare providers with the right tools and technologies.
Talking about a telemedicine product, we design, develop and deliver custom, MVP and white-label solutions.
Custom telemedicine platform
A platform developed dedicatedly for you from scratch while addressing your unique needs and clinical workflows.
This is the process we follow to build a masterpiece!
MVP telemedicine platform
Most affordable and effective choice with only useful and common features. Go for it if you have a low investment cap and test the market before investing more.
White-label telemedicine platform
A ready-to-use mobile and web platform with your branding and customization options. Compliant with all data privacy laws and feature-packed!
These are its real screenshots.
We also have expertise in HL7 and working with operational workflows to integrate top EMR/EHR, pharmacy management software and other healthcare platforms with your telemedicine platform for easy and real-time data sharing across systems.
In addition to all your technical challenges, we'll solve compliance and business challenges as well.
We'll guide you with business models, operations, strategies, compliance requirements etc.
Overall, we'll deliver you peace of mind!