What is the Business Model of Telehealth Apps? [How to Make Money With Telemedicine App?]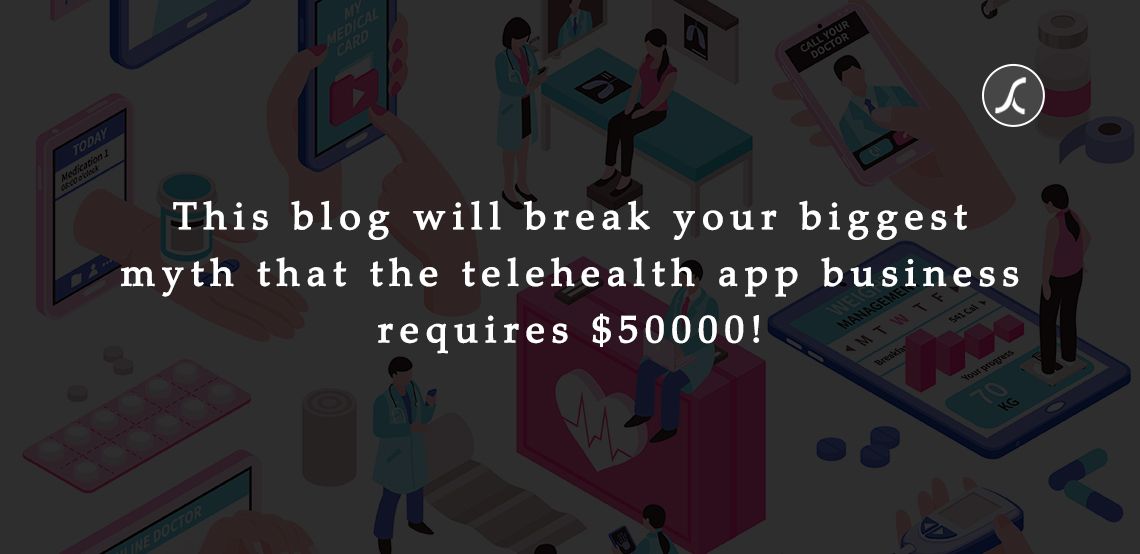 2 years ago
I have had long discussions with 4 entrepreneurs this week so far.
We discussed telehealth app ideas.
However, I noticed that they had different doubts about the business model of telehealth apps as all of them have asked me different questions.
In this blog, I will make my answers to those of my 4 new business friends publicly available.
So, let's start with the questions of my first friend.
Our other very useful and interesting research:
Question 1: What is the required capital cost for launching a telemedicine app?
The money you require to turn your app idea into a working telehealth app is considered as the capital cost, but it isn't limited to only app development cost.
The capital cost to start a telehealth app business includes,
The best thing about capital cost is that you can estimate it almost accurately.
(After a quick calculation, my friend told me that his capital cost would be as low as $50,000.)
Here, I would like to mention that capital cost highly depends on your app type, location, and your business goals. Thus, it won't be the same in your case.
But I guarantee that if you choose a white-label telehealth app rather than a custom app, the capital cost would not surpass $50,000.
You must be interested in reading this: How do free healthcare apps make money?
Question 2: How much is the operating cost of a telehealth app?
As the name suggests, the operating cost is nothing but the expenses related to the operation of telehealth apps.
It includes,
This time, he took more time to calculate his operating cost. It was as low as $10,000 a month.
With $35,000 as the capital cost and $15,000 as a profit in a month, it would take him less than 3 months to reach the break-even point.
With $10,000 as profit, it would take less than 4 months to reach a break-even point. And with $5000 as the profit, it would take around 7 months.
If you can't comprehend this, let me simplify it with an example.
$100 required to start telehealth app business (capital cost)
$50 is the monthly operating cost
$100 is the monthly revenue
$50 ($100 revenue - $50 operating cost) is the net monthly profit
2 months ($50 + $50) to reach capital cost (break-even time)
The second friend had only one question, but a very significant one.
Question 3: How does a telehealth app make money?
Basically, he was trying to ask me about the revenue streams of a telehealth app.
To answer this question, I selected the top telehealth app - Maple - as an example.
Maple targets specific user groups with dedicated pricing models to generate multiple revenue streams.
The following are their most targeted user groups and how Maple makes money from them.
From users who occasionally use the Maple app on weekdays and between 7 am to midnight, Maple charges $49 per visit.
From users who occasionally use the Maple app on weekends and between 7 am to midnight, Maple charges $79 per visit.
From the users who occasionally use the Maple app between midnight and 7 am, Maple charges $99 per visit.
Maple lets users buy personal membership worth $30 a month for up to 30 visits per year.
Regular users and their family members
Maple lets users buy family membership worth $50 a month for up to 50 visits per year.
The Maple app is equipped with eWallet in which users can add credit. The credit packages include Starter worth $100, Extended worth $200 and Year-Around worth $500. On the Starter package, users can get a 5% discount, 10% on Extended and 20% on Year-Around.
Maple ties up with SMEs and large corporations to offer telehealth services to their employees.
The second friend finally understood why a startup must identify the user group to earn more!
Unlike the first two, the third friend had a complicated question.
Question 4: Can a telehealth app charge Canadians for televisit with a doctor?
Generally, the healthcare service cost of the citizens of Canada is widely covered by provincial health plans.
Meaning, if a user belongs to a province such as Ontario and British Columbia where the telehealth is covered by the health plan, the app should not charge him.
If a user does not have a health card of Ontario and British Columbia province, he needs to pay the televisit fee.
Like that friend, you must now have a question,
Question 5: How does a telehealth app make money if the user is eligible for free telehealth service?
If a physician treats a patient using a telehealth app in the province - Ontario and B.C. - where telehealth is covered by the health plan, the government pays a visit fee to the physician.
But to get the visit fee, the physician should claim the visit fee using the billing codes. Each fee code corresponds to a specific dollar amount.
The fourth friend asked me a very broad question. And I answered him in a broader way!
Question 6: What is the business model of telehealth apps?
Question 7: What are the ways to increase revenue from telemedicine app during the post-pandemic period?
In the post-pandemic world, there will be version 2.0 of telemedicine apps that will dominate the market. This version 2.0 of telemedicine apps will not only help you generate multiple revenue streams but deliver telemedicine as a complete care solution.
The following are the top ways to be 2.0 of telemedicine apps.
Start healthcare eCommerce store from your telemedicine app to sell personal care and wellness items online
Start online pharmacy and let patients order medicines from your telemedicine app itself
Roll out mental health services as it will be the major challenge of people
Integrate remote patient monitoring module with your telemedicine app as remote care and hospital at home is the future of healthcare
Are you planning to develop a telehealth app? Here is how we can help you to start the telehealth app business
I'm sure that the top barriers bothering you are high development cost, compliance and the monthly bill for voice/video calls API.
What if I present to you our ready-to-go white-label telemedicine app.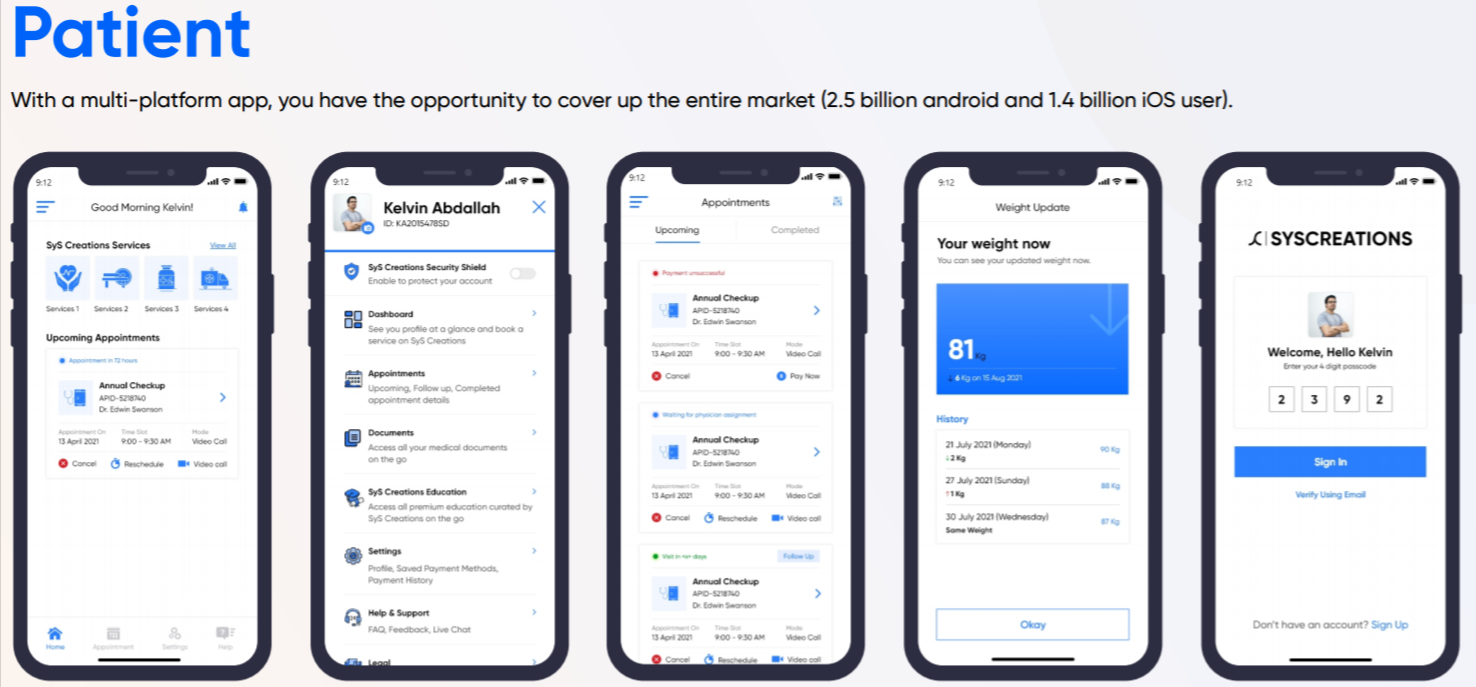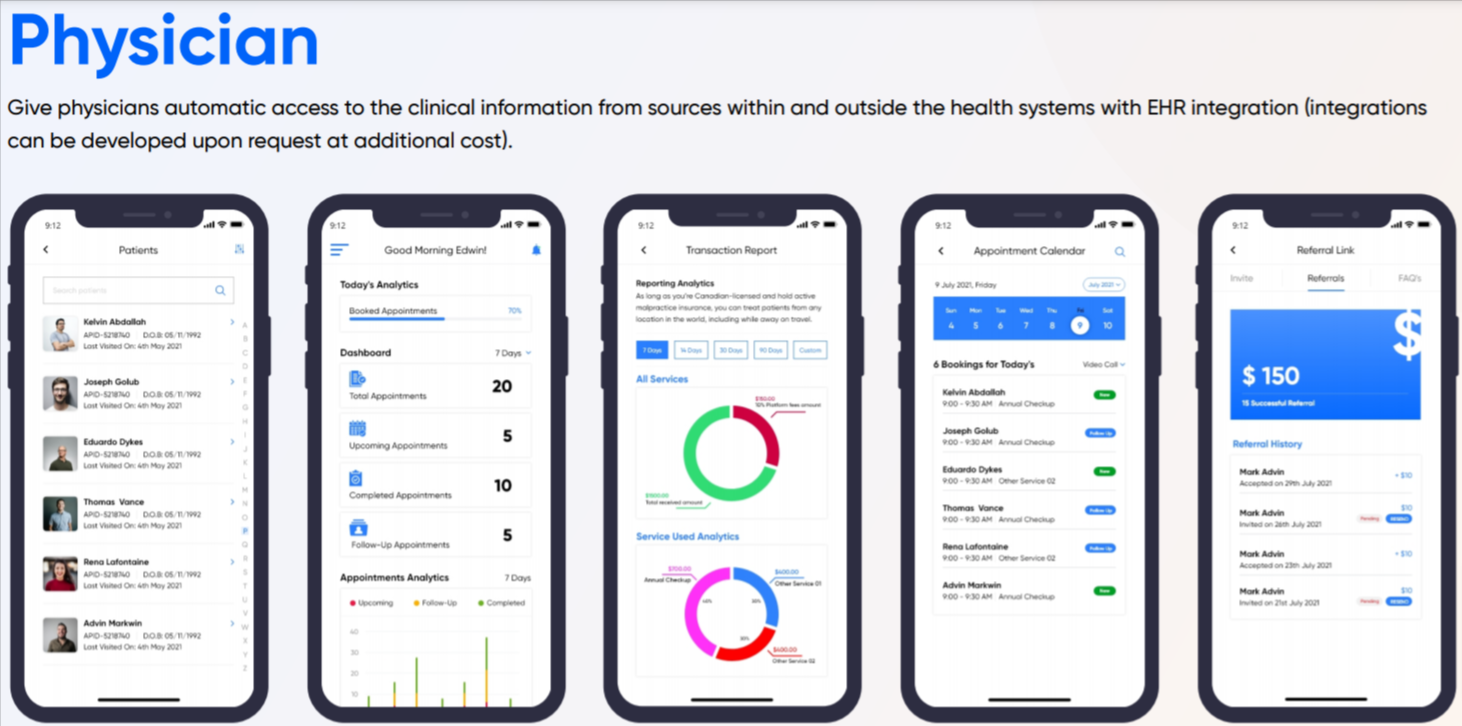 On the concluding note, we would like to share our most recent case study on telemedicine app development.