How This $15M Raised Healthcare FinTech Startup Helping Hospitals Boost Payment Collection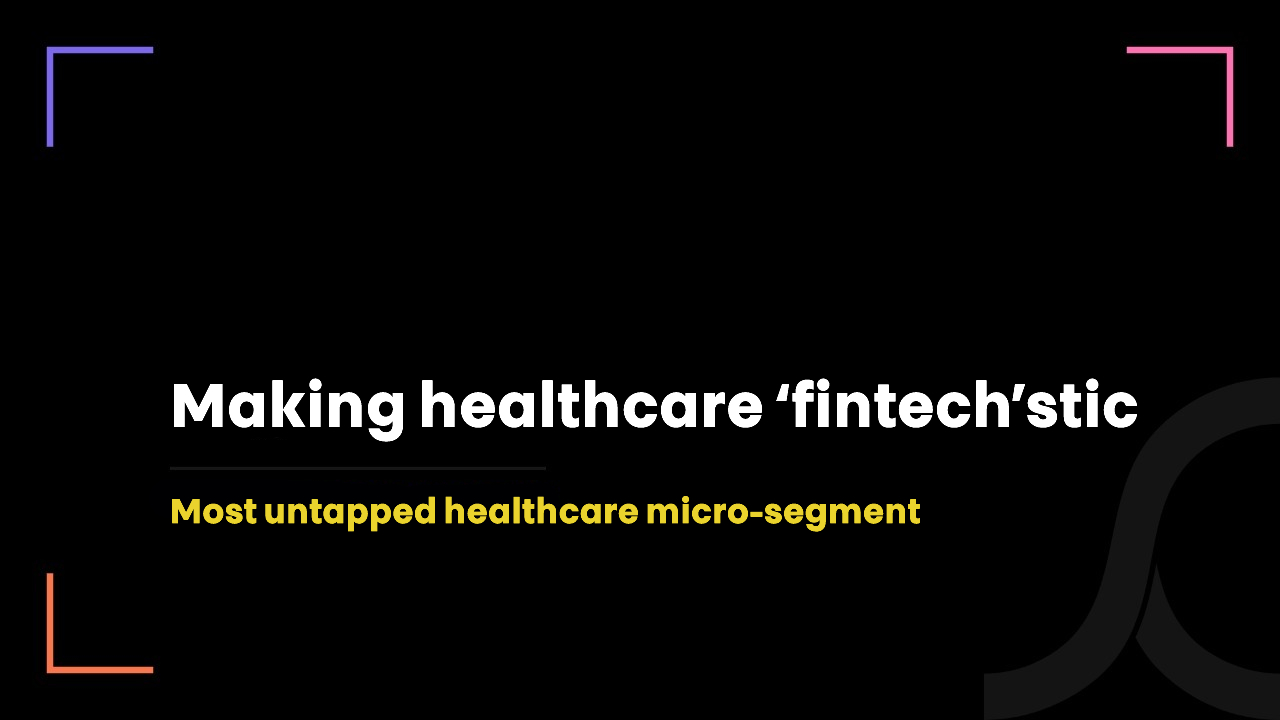 6 months ago
Let's face the reality. Healthcare is costly and not everyone has insurance cover. 
As per a 2019 Gallup poll, every one in three American households delayed medical care due to healthcare costs. The pandemic made it worse.
What's most surprising is that it's ultimately the hospitals that suffer the most. They are stuck in the middle with no other option than trying to collect more from patients as they are receiving less from payers. 
To eliminate such messy financing out of healthcare, a healthcare fintech startup PayZen is allowing patients to access care now, pay later in easy monthly installments with zero interest.
Healthcare FinTech startup - PayZen - raised $15 million for solving healthcare affordability
Based in San Francisco, California, PayZen aims to solve healthcare affordability with AI, machine learning and financial technology. 
The startup recently raised a whopping $15 million in its series A funding round, led by SignalFire.
PayZen has introduced a transparent 'care now, pay later' payment option, available at any stage of the patient journey.
While PayZen empowers patients with easy monthly installment options, healthcare providers can also derive multiple benefits as they can now increase their payment collection. 
As PayZen claimed, healthcare providers have experienced an average of 52% increase in payment collection. 
Healthcare providers can easily integrate PayZen with their revenue cycle systems as PayZen provides a hassle-free integration feature.
The following video demonstrates how PayZen works.
Philadelphia-based Geisinger Hospital saw payment collection increase by 23% after implementing PayZen
'Buy now, pay later' startups have been in existence for quite some time.
Afterpay is the Australia-based FinTech startup that first introduced the buy now, pay later model in the startup ecosystem and among generation Z. 
Such fintech startups benefit both consumers and retailers by eliminating financial barriers.
Talking specifically about the impact of healthcare fintech startup PayZen, a Philadelphia-based Geisinger Hospital witnessed payment collection increase by 23% after implementing PayZen. 
Hospitals across North America face challenges due to a low operating margin of 1% and severe staffing shortage. 
But by investing in technology, they can pretty fast gain control over their financial activities and increase payment collection, without actually relying more on staff due to automation.
Market possibilities for building a similar fintech platform for healthcare
PayZen is solving real issues affecting almost every individual. So, if you're also fascinated by the idea of a fintech platform for healthcare, you must identify market possibilities. 
Potential users of the 'care now, pay later' platform are those who are uninsured and have to pay for healthcare services out of their pocket.
Tourists, international students and a large percentage of citizens lack any kind of healthcare coverage in North America. 
And even if they have private insurance coverage, there are several loopholes in it that leave them with no choice but to pay by themselves. 
You can target such user groups for your 'care now, pay later' platform.
Moving to the healthcare providers side, they will be in any case ready to adopt your platform as it benefits them in all ways.
For instance, they can now acquire those patients who have been delaying the care due to its cost.
Moreover, they can offer flexibility to their existing patients for making payments in easy installments which eventually enhances their retention rate. 
And most importantly, healthcare providers receive 100% of medical fees which is very rare for them to receive through payers. 
So, this way, both patients and providers are most likely to adopt your 'care now, pay later' service!
How can we help hospitals through technologies?
We're an army of healthcare developers, designers, business analysts, compliance specialists, RPA engineers, QA testers, equipped with healthcare tech knowledge as a weapon. We're loaded and aimed. 
We have mastered cutting-edge technologies like AI, ML, IoT, RPA, Cloud, Blockchain. With this knowledge, we can digitally transform hospitals.
That includes hospital app/software UI/UX, development, QA testing, cloud adoption, cyber security, communication technologies, AI implementation, workflow automation etc. 
We can also guide hospitals and clinics to go through legal challenges with compliance consulting.
Talking specifically about a healthcare fintech startup, we have on-hand experience with fintech APIs and fintech technologies which we can implement for your benefit. 
To know our past experiences with healthcare challenges and how we tackled them with our action plans, we would suggest you explore our case studies. 
How to get started with us
We're Ontario-based real people. We entertain only healthcare IT projects because that's only what we do exceptionally well.
The easiest way to share your requirements and get expert help is through our contact us form. (Our 160 healthcare clients took an average of 27 seconds to fill it out!) 
The moment you submit the form, we will get notified on our private email and within 3 to 6 hours, any of our senior team members will contact you back with a free consultation session.
We'll understand your requirements, plan a solution roadmap and give you a personalized quote. (We offer startup-friendly pricing as we're in this for the betterment of communities!) 
Upon your agreement, we sign an NDA.
And now, it is time for executing our most successful 17-step healthcare project execution process.