How to Start Online Pharmacy App Like PocketPills in Canada, USA?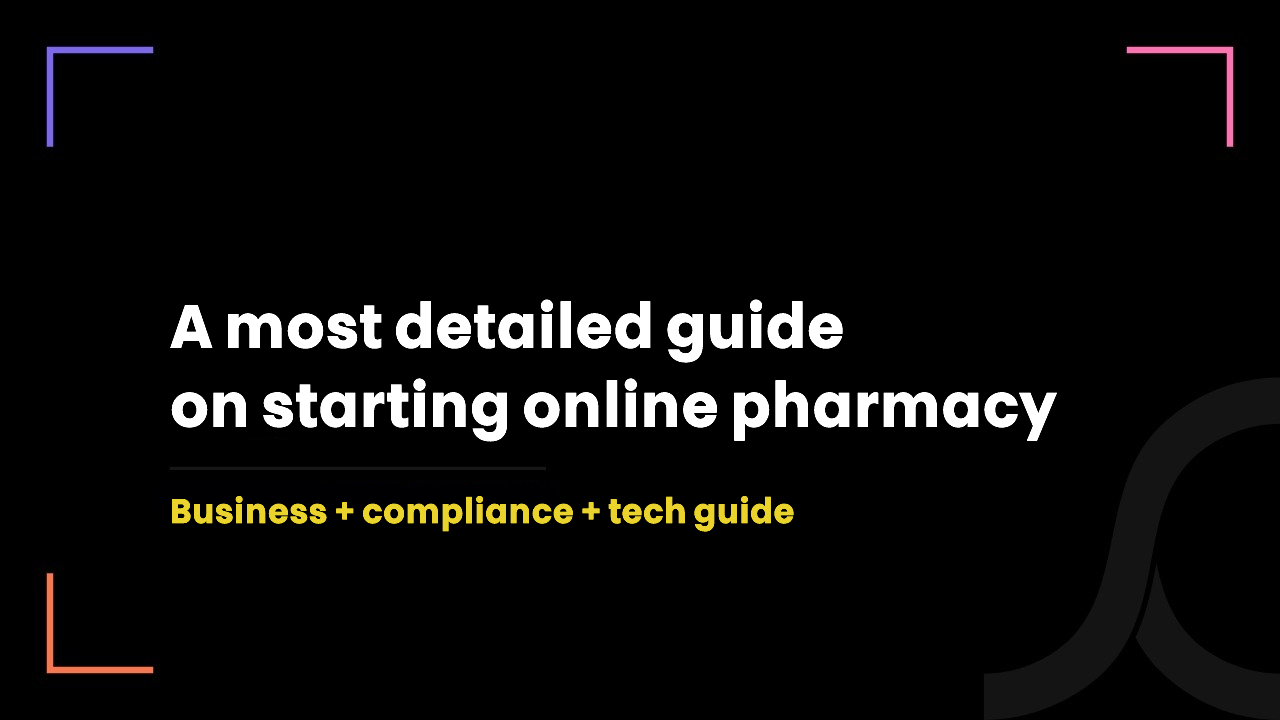 1 year ago
According to the report, the global online pharmacy market will grow with a CAGR of 17.5% over the period of 2018-2024.
But the question remains the same - how much are you getting out of it and how?
How long does it take to develop an online pharmacy app like PocketPills?
Developing a healthcare app including a pharmacy app is challenging due to interoperability, compliance, remarkable UI, and complex workflow.
Noone can estimate how exactly it will take to build the app as it depends on several factors. However, we put all resources to good use and make sure to deliver as soon as possible without comprising its quality.
What are the benefits of online pharmacy?
Expand product catalogue

without spending on the brick and mortar store.

Support expanded the roles of a pharmacist such as medication therapy management.

Provide a

personalized customer experience

.

Expand the pharmacy business beyond your locality.

Make strategic decisions after understanding customer behaviour with data.

Divert target audience from multiple marketing channels to one place - app.

Manage customers, staff, vendors, data and inventory painlessly, from one place only.
Which are the types of pharmacy apps you can develop?
Pharmacy Marketplace

:

An Amazon-like platform where all individual pharmacies can register and carry out online pharmacy practice.
Online Pharmacy App

: A dedicated app allowing a brick-mortar pharmacy to receive & manage orders online, parallel to offering in-store service.
Online Only Pharmacy App

:

For pharmacies not offering in-store service. Only having a dispensing centre to fulfill orders received through the mobile app.
Why and which compliance are needed to build an online pharmacy?
Any pharmacy selling drugs online through a mobile app or website is required to adhere to the 'Internet Pharmacy Guideline' released by the government of Ontario and other data privacy laws.
In the event of negligence, the pharmacy can be liable for the fine. It sometimes costs the pharmacy licence.
According to the Internet Pharmacy Guideline,
The website or app must be in compliance with federal and provincial regulations regarding the advertising of drugs, fees, and pharmacy services.
The home page of any pharmacy site must identify the accreditation number and owner, the physical location of the pharmacy, designated manager, telephone number to contact the pharmacy

.
The site or app should be PHIPA compliant and protect the personal information of the patients as noted in the PHIPA law.
Get the full list of online pharmacy laws

here, or
Talk to Healthcare Compliance Consultant
Which types of pharmacies can be turned into online pharmacies?
At SyS Creations, we have turned many types of pharmacies including long-term care pharmacies and hospital pharmacies into modern online pharmacies.
With gained experience, we have, in fact, drafted the workable process to turn any pharmacies into online pharmacies.
These pharmacies include
Community pharmacy

Hospital pharmacy

Clinical pharmacy

Industrial pharmacy

Compounding pharmacy

Consulting pharmacy

Ambulatory care pharmacy

Regulatory pharmacy

Home care pharmacy
Which technologies are utilized for pharmacy app development?
A pharmacy app is equipped with complex yet mandatory features such as tracking, payment, notifications, analytics etc.
To accommodate such features, developers use many cutting-edge technologies and solutions.
For user-friendly UI: React.Js
For backend: PHP and PHP frameworks
For database: Amazon RDS, MySQL
For analytics: Mixpanel
For payment: Stripe or PayPal
For SMS: Twilio
For geolocation: Google Maps Platform
Why is PocketPills pharmacy leading the Canadian market?
PocketPills is Canada's leading online pharmacy. It provides full pharmacy experience in a digital environment.
PocketPills has already built a large user base by instantly connecting patients with pharmacists and managing patient medication online through the easy-to-use mobile app.
PocketPills leverages workflow automation to satisfy the prescription delivery needs of the patients even with the minimum staff.
In essence, people are opting more for PocketPills due to the convenience it offers.
Funding information of PocketPills
PocketPills which was founded by Abhinav Gupta, Harj Samra and Raj Gulia recently raised $7.35 million in a funding round, led by the WaterBridge Investment Firm.
PocketPills pharmacy has been using this cash injection to expand across the country and to open fulfilment centers in Nova Scotia and Quebec.
The most recent news of PocketPills
Benefits By Design (BBD) Inc. partners with PocketPills
On October 5, 2020, PocketPills announced the partnership with Benefits By Design Inc. to provide digital pharmacy services to Canadian businesses.
PocketPills Announces Partnership with BioScript Solutions
On August 5, 2020, PocketPills announced a partnership with BioScript Solutions to expand access to specialty medications for Canadians.
PocketPills Expands to Nova Scotia
PocketPills which has already been providing Canada's first full-service online pharmacy service in BC, Alberta, Ontario, Yukon and Northwest Territories and Manitoba recently expanded to Nova Scotia.
PocketPills Raises $30 Million in Series B (Updated March 2021)
Recently, PocketPills announced that they have raised $30 million CAD in their series B of funding round. The round was led by Telus Ventures, with participation from the previous investors.
How much profit can you make if you turn your pharmacy into an online pharmacy?
All thanks to mobile apps or websites, pharmacies get an online presence which automatically increases sales.
It also facilitates pharmacy owners to attract new customers and reach new geographical locations.
With online pharmacy, you can keep an eye on customer behaviour and make data-driven business strategic decisions.
Recently, a top Canada-based long-term care pharmacy went online and achieved outstanding results.
They automated prescription order management by 90%, reduced transcription errors by 80% and doubled the revenue. Read the full case study here.
How can we help you if you do not have a technical background to understand pharmacy app development elements?
Since you are not serving in the technical field, you might have many technical and legal questions regarding online pharmacy.
For instance, you must be wondering how a pharmacy app gets drug information, is it legal to sell medical cannabis through a pharmacy app, what are the pharmacy and cannabis laws in Ontario and other provinces etc.
However, our team accommodates business experts as well as legal advisors who will give you insightful consultation on market, laws and other technical elements of the pharmacy app.
The entire project delivery lifecycle we follow to build a mobile/web app for your pharmacy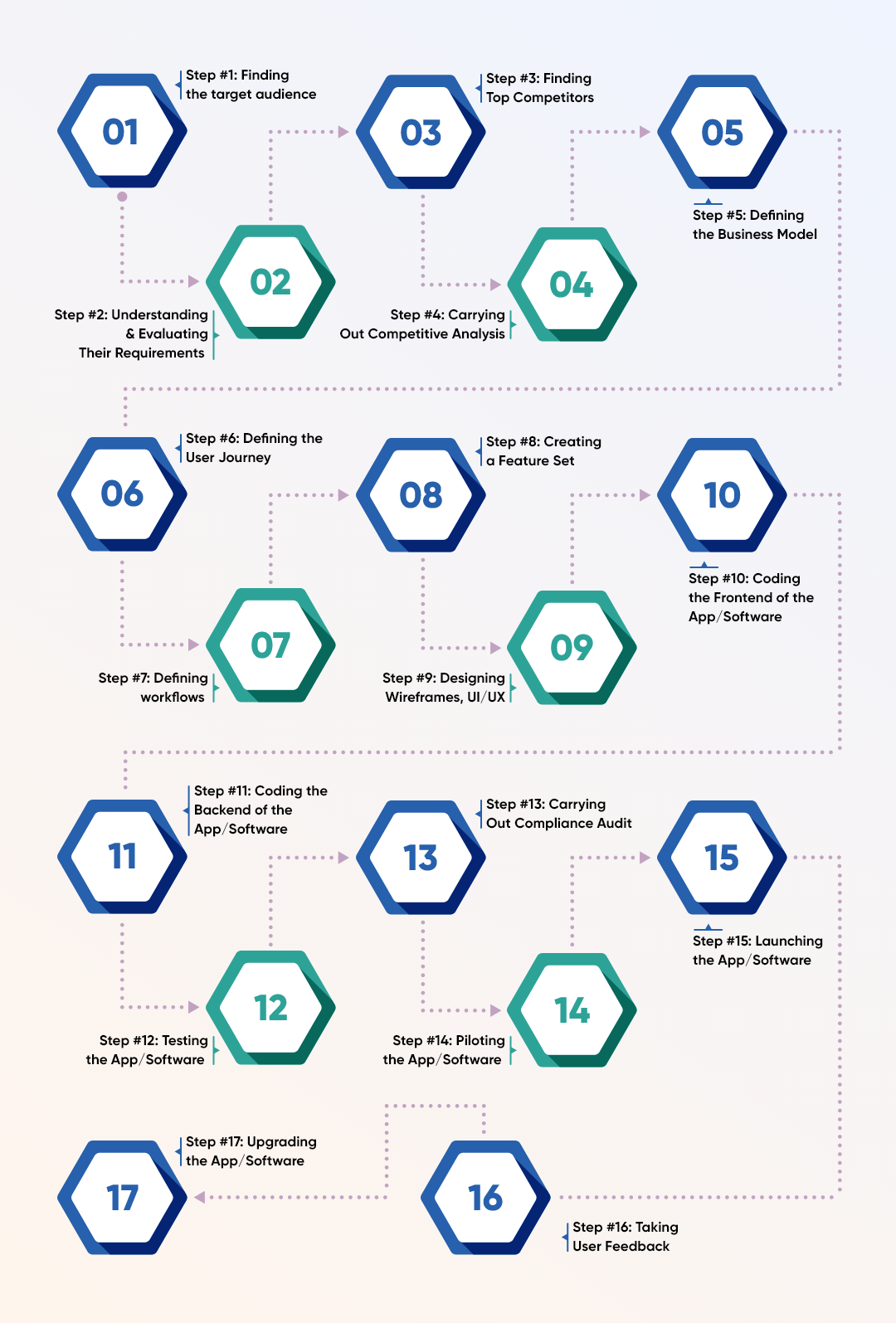 Our expertise in Kroll integration will help you optimize all online pharmacy operations
Kroll is a very popular pharmacy management solution. It is so popular that more than 90% of pharmacies are using it in Canada.
If you integrate Kroll with your online pharmacy app, you can save time, cost and manage workflows from your app itself.
In other words, you can utilize almost all pharmacy management features and data provided by Kroll from your mobile app.
For example, if you fill a prescription on your Kroll dashboard, it appears on your app too. And from the app, you can manage the workflows and prescriptions.
We have dedicated experts and hands-on experience with Kroll integration.
Read our dedicated resource: Kroll Integration
Here is something we are doing right now for one of the pharmacies
In the last 7 years, we have worked with more than 130 healthcare organizations and startups to address different healthcare challenges.
Currently, we are working with an Ontario-based pharmacy. We are developing a robust pharmacy app for them.
Check out the few exclusive screenshots of our latest pharmacy app.
You are just one click away to start an online pharmacy in Canada
Though it seems a fantasy, we have been ceaselessly leveraging technologies to affordably and quickly modernize pharmacies.
At the end of the day, we are healthcare specialists and we have answers to your every question.
So, let's connect to discuss your 15-day journey toward actualizing the online pharmacy to survive the next 30 years effortlessly.