Top iPhone Fitness Apps in Canada for 2022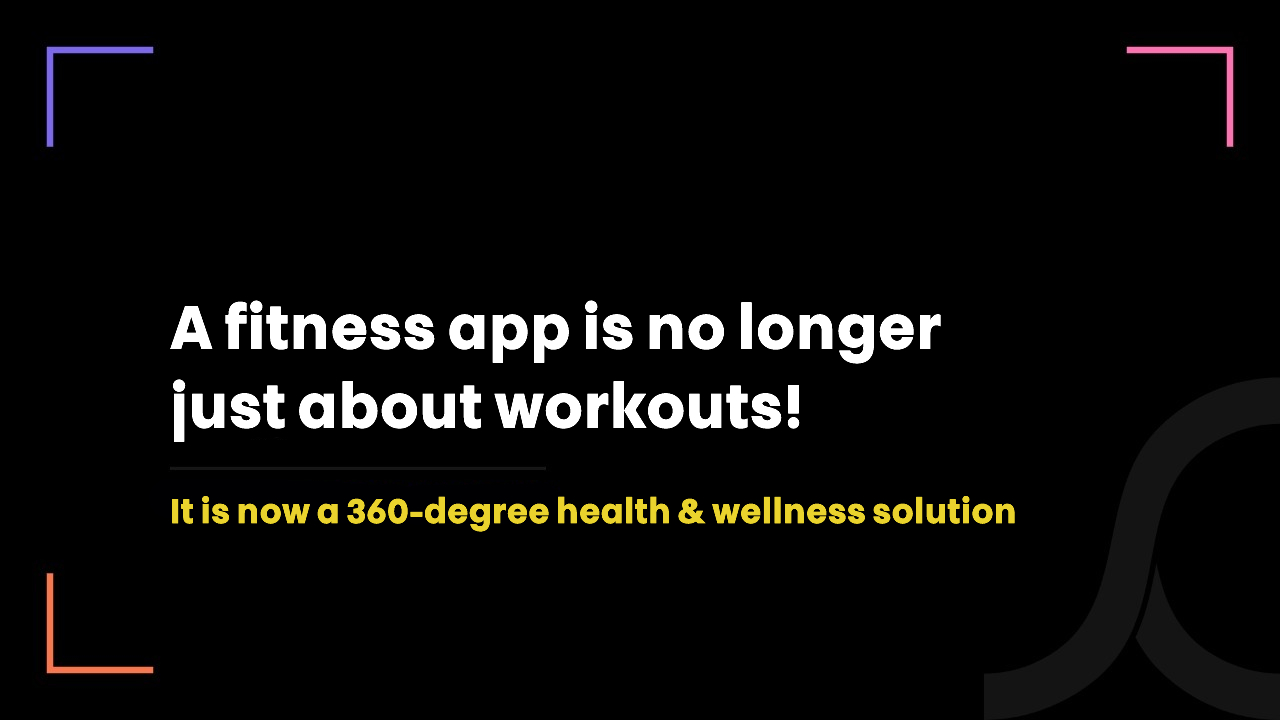 5 months ago
The pandemic has forced us to stay at home, so we swap our gym time for exercising at the convenience of our home. And now it seems to be much easier than packing your bag with the gym supplies and driving through the traffic in a rush.
From the stats, we can see the sudden rise in the number of fitness app users after the pandemic. At the start of 2021, fitness app downloads grew by 46% worldwide and 21% among Americans.
But what about the safety and how to know, you are doing it right?
Here comes the fitness apps that are designed to guide you through your exercise, plan schedules, and much more.
Our other useful research:
Top iPhone fitness apps that are transforming the health and fitness
The app market is flooded with numerous fitness applications that offer a variety of benefits. It will help you to lose weight, practice yoga, monitor your workout routines, and encourage you to stay fit and healthy.
So, let's dive into the top iPhone fitness apps!
PC Health is the most downloaded health and fitness app on the apple app store with 4.5 ratings. The app can be accessed across Canada. With the app, you can access the handpicked network of nurses, dietitians, doctors, and other healthcare providers.
Features:
Get care
Connect with doctors and specialist
Health journey with daily activities
PC health shop
Health profile
Login with PC id
Moreover, the app offers different health and wellness programs and gives you reward points for completing daily activities.
The app is available on the iPhone, iPad, and Apple Watch(Apple Fitness plus). The app gives you a comprehensive view of your fitness from the apple watch, which includes activity history, workouts, and trends.
Features:
Try out 11 workout types including strength, yoga, pilates, and even walking.
Stay motivated with the real-time metrics such as heart rate on screen
Meditation with audio and video sessions.
Compatible with all apple devices
The app is available for the iPhone and Apple watches with a 4.6 rating on the Apple app store. The app packs audio-only classes for all those workouts that just don't make sense for video.
Features:
Intuitive design and engaging content to keep you inspired
Expert trainer guide through every workout
2,500 workouts from a variety of collections such as running, elliptical, race training, strength training, stretching, Yoga, and more.
Access to music you love.
The app is compatible with iPhone, iPad, and iPod Touch and has a 4.7 rating on the Apple app store. The app is designed for high-intensity functional fitness programs and helps to deliver real measurable results.
Features:
Helps to improve your strength for lifting heavy objects, Climbing flights of stairs, long-distance hikes, and lifetime physical independence.
Provides workout programs to do at home or gym.
Track your fitness function.
HD- instruction videos for all movements.
The app uses cognitive-behavioural therapy (CBT) to help people build sustainable habits that last a lifetime. The app users can access the most effective healthcare tools in the market and also provide guidance and support to achieve their health goals throughout their journey.
Features:
Noom for weight loss helps you to understand your relationship with food and how to be more mindful about your habits.
Noom for moods can help you to manage daily stress and anxiety through guidance and other proven techniques.
All Trails guides users for outdoor hiking, running, and biking trails around the world. With the app, you can explore 200,000 hand-curated trail maps with reviews and photos sourced from millions of hikers, mountain bikers, and trail runners.
Features:
Record your adventures
Save your favourite trails
Access your recording information in the apple health app
Find trails easily
With the app, you can track health activities and map routes. It doesn't stop with just running and cycling. You can track the whole range of sports with Strava such as Crossfit, gym training, kayak, rock climbing, surfing, yoga, and much more.
Features:
Improve performance in sports and fitness activities
Provides multiple ways to train, analyze and track your activities
Connect and Share your recording and activities with others in the community.
Nike training club is a wellness and home workout app, it provides you with different ways to stay fit beyond just workout. It provides you with a range of home workouts to stay fit with free guidance from your favourite trainers, athletes, and wellness experts.
Features:
Workout for athletes of all level
Guidance on wellness and nutrition
Motivational feeds
So, now you know about the variety of fitness and health app and their features. It's all up to you, which app to use to meet your fitness goals. However, it is sure that your one step towards fitness can bring positive change in your life.
If you have any plan to build an iOS fitness app, our IT healthcare knowledge and expertise are what you need!
We are a healthcare-focused development, designing, QA and consultation company. Our knowledge and expertise help healthcare organizations and startups in technology adoption with ease.
Our team includes dedicated healthcare app developers, UI/UX designers, business analysts, compliance specialists and QA engineers.
We have ultimate mastership adding some of the very useful healthcare and wellness-focused features into fitness apps such as telemedicine, eCommerce, real-time tracking, remote monitoring, wearable tech integration etc.
In case you are wondering about our strategy of delivering successful apps all the time, here we are sharing our 17 step custom app development cycle.
Bonus learning: Read our blog on the Peloton app exclusively published on The Scientific World!