Virtual Waiting Room for Doctor's Office: What, Why, How & How Much?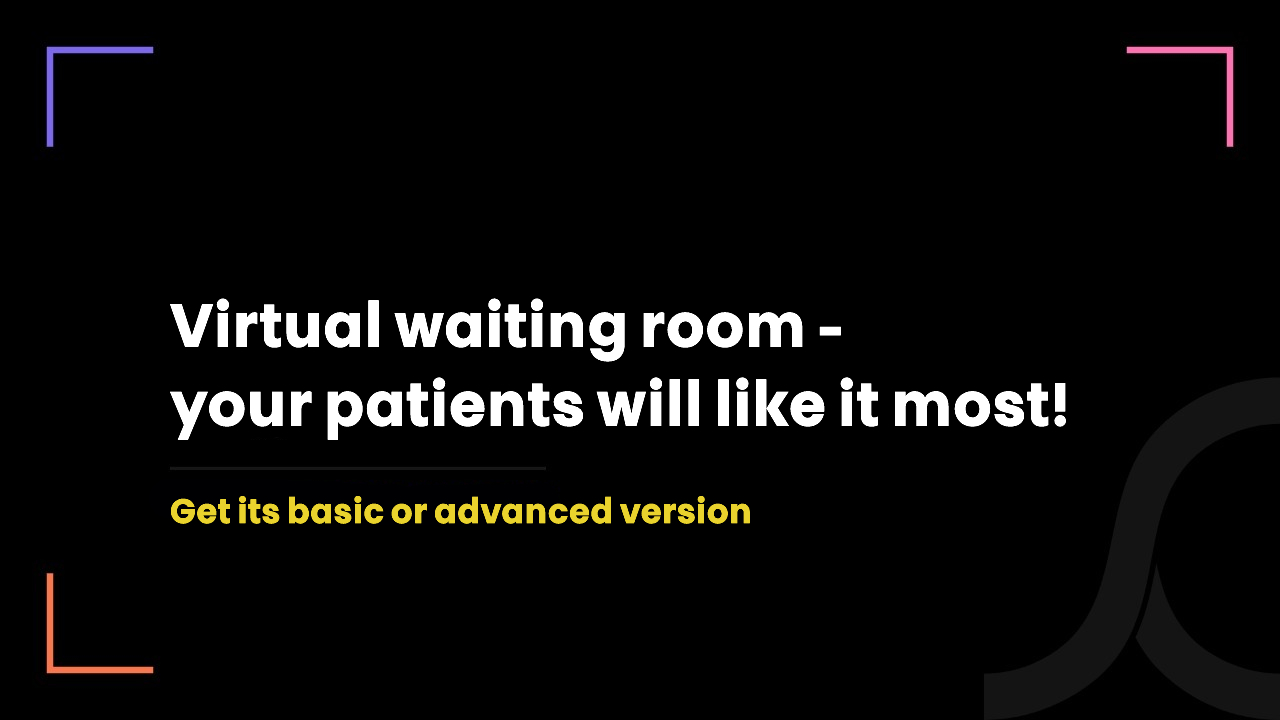 1 year ago
An open letter to all healthcare providers:
I respect you and appreciate your hard work. During this difficult time, you all are heroes.
But with all due respect, there is something which I, as well as all patients, hate most - long waiting time. 
I know the cause of the long waiting time in Canada is the healthcare system, not the providers.
But when I sit in the waiting room as the patient and see all other patients have the same hope as mine that we don't need to wait anymore, I completely fail to find the difference between the healthcare system notorious for long waiting times and healthcare providers famous for world-class treatment. 
Anyway, to make the Canadian healthcare system more patient-focused, we seriously need to work on reducing waiting time.
And if we can't reduce the wait time, we can at least offer comfort, convenience and flexibility with the way patients wait for their turn! 
- A Canadian patient (thanking healthcare providers, but not the system)
If this touches your soul, here is the solution. 
What is a virtual waiting room in healthcare?
Current onboarding of patients:
A patient visits the clinic.
The front desk staff asks for all personal and demographic information of a patient.
The front desk staff shares patient info with the doctor and asks the patient to wait in the waiting room.
While a patient is waiting in the waiting room, he needs to fill out several patient intake forms.
And now finally, the front desk staff calls the patient when it is his time for a doctor's visit.
Patient onboarding process with a virtual waiting room for doctor's office:
A patient virtually checks in to the clinic from home, from parking, or while travelling to the clinic.
The patient adds all of his personal and demographic information in the virtual waiting room app itself.
The patient fills out patient intake forms online.
The patient now joins the virtual waitlist.
Patient gets notified when a doctor is available to see him.
So, this way, by the time a patient reaches the clinic, his turn comes to be seen by a doctor.
If you still cannot figure it out, a virtual waiting room enables patients to virtually check in to the clinic and join the virtual waitlist from even outside of the clinic. 
Why should every doctor have a virtual waiting room?
A virtual waiting room app is beneficial for both healthcare providers and patients. 
Patient benefits:
Patients now don't have to wait in the waiting room after reaching the clinic. They can - from their home - virtually log in to a clinic and while they travel to a clinic, their turn comes.
A patient doesn't have to wait in the crowded waiting room of the clinic. He can log in from his car parked in the parking area and only visit the clinic after the doctor is available for him.
A patient does not have to fill out patient intake forms while sitting in a waiting room. He can fill out all patient intake forms online using the virtual waiting room app.
Doctor benefits:
Quicker and easy patient onboarding
A doctor or his clinic's front desk staff does not need to manually create the waiting list and call individual patients when their turn comes. Instead, the app or system itself creates a virtual waiting list and automatically notifies the patient when a doctor is available for him.
Minimum manual data entry while patient onboarding
Since now patients add every personal and demographic information online and even fill patient intake forms online, there is no need for front desk staff to manually add data of patients in the system.
How does a virtual waiting room for a doctor's office work?
Well, you must know the basics of its backend processes to leverage it to its full potential.
So, here it is.
A virtual waiting room can be deployed in the form of a mobile app or web app. Both patients and doctors can access this mobile app. But both of them have different app modules with different app features. 
Talking about features,
Patient app features:
Profile creation
Appointment booking
Virtual check-in
Estimated wait time
Patient intake forms
Notification
Payment (if uninsured)
Doctor app features:
Virtual waiting list moderation
Upload patient intake forms
Appointment management
Payment information
You can also build a web app. In the case of a web app, patients need to access your app or system using any web browser. 
Talking specifically about its working, it generates the estimated wait time for each patient using its sophisticated algorithm.
If you integrate it with EMR/EHR, it by itself fetches all patient personal and demographic info along with patient intake forms from EMR/EHR and also adds appointment details to doctor's EMR for seamless data management across systems.  
How much does a virtual wait room in healthcare cost?
Well, to be honest, it is not feasible to estimate the cost without knowing your exact requirements.
Yes, we can share any rough number but we don't want to give you any wrong idea for the sake of our business. 
So, the best way we encourage you to choose is to let us know your exact requirements. Once we know your requirements, our business analysts will assess your requirements and give you a free personalized quote along with free consultation. 
In case you are wondering, we are an Ontario-based healthcare-focused IT company.
We can brilliantly build basic and advanced virtual wait room tech for your clinic and help you in onboarding patients faster. 
We only work with healthcare providers and enterprises to solve their clinical and administrative challenges with our technical knowledge.
Because, in healthcare or healthcare IT, knowledge must be industry-specific!