8 Qualities of Legit Healthcare Software Experts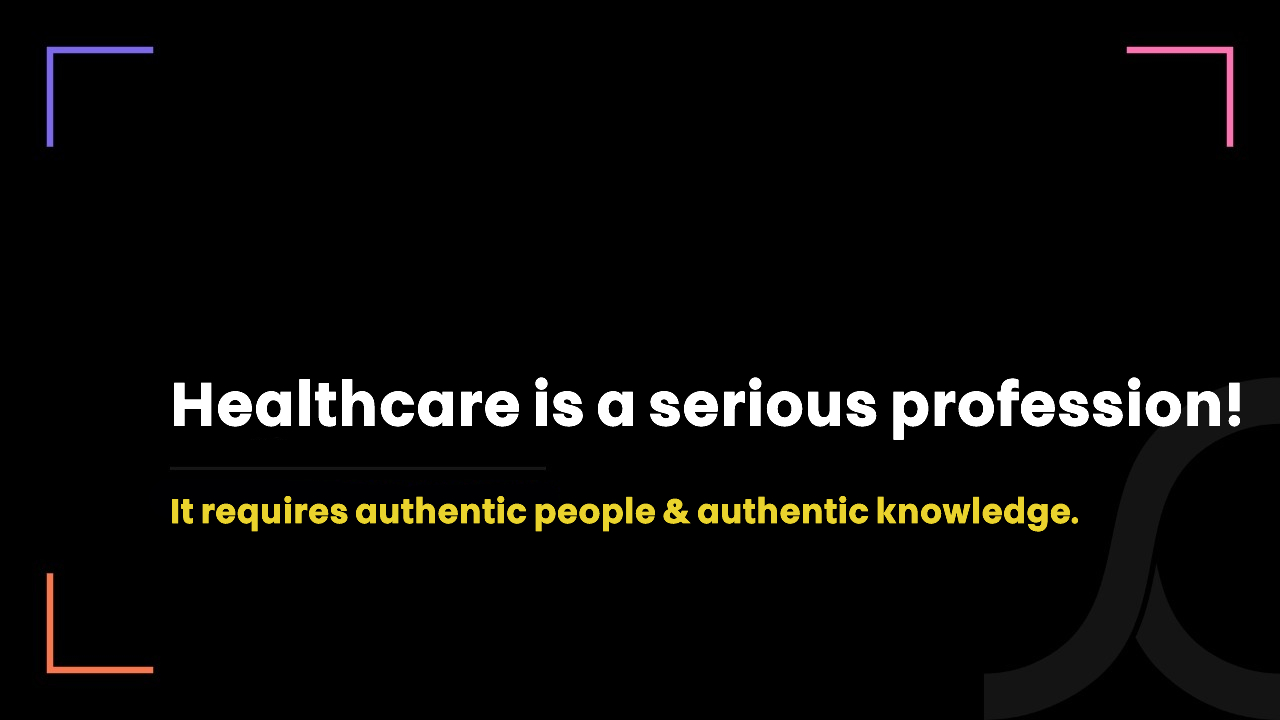 1 year ago
Healthcare is a unique industry. 
IT professionals having years of experience fail to deliver results in the healthcare industry.
Developers who have built some very complex software easily mess up healthcare software development.
And IT project managers having a track record of on-time delivery delay healthcare software delivery by months.
When we dig deep and attempt to find the reasons, we conclude that dealing with software and dealing with healthcare software are two different things. 
Thus, to help you identify the legit healthcare software experts, we are going to list out their top 8 qualities which you cannot find in developers who don't have expertise in healthcare software.
Legit healthcare software experts always have these 8 qualities
Authenticity is rare in the IT industry. Fearlessly authentic people are what you need for your dream project! The following is how you can find them.
Quality #1: They are passionate about healthcare
They work on healthcare projects for more than just money. Their source of happiness is purely healthcare. They want to see a change in the healthcare industry and be a part of that change.
When they talk, you feel like having conversations with someone who breathes in and breathes out only healthcare. They easily get thrilled hearing about healthcare.
They sound real. They don't show fake intelligence. They have a mindset of healthcare IT professionals and healthcare entrepreneurs. You can see a spark in their eyes when they get an opportunity to discuss healthcare with someone belonging to the same industry!
Quality #2: They have clinical knowledge too 
Legit healthcare software experts have clinical knowledge in addition to healthcare IT knowledge. They know the clinical vocabulary and clinical protocols. They even know clinical workflows.
So that when they build healthcare software, they mimic those clinical workflows to make sure there is clinical value in the software.
Not only this, but they also have knowledge of different medical specialties. They know the ins and outs of oncology, neurology, radiology, etc.
Because of this clinical knowledge, they don't struggle to build even complex healthcare software.
Quality #3: They only work on healthcare IT projects 
Legit healthcare software experts understand the gravity of being industry-specific.
They don't practice jack of all trades but master of none. Instead, they entertain only the healthcare industry and happily say no to other industry projects.
Their reason for being healthcare-specific is not about their capability. But it is about mastering one industry and delivering extraordinary results for that one industry.
They are against the concept of mass. They focus only on class!
Quality #4: They consider perspectives of both patients and providers 
One proven way to build outstanding healthcare software is having on-ground knowledge of what our healthcare system fails to deliver to both patients and providers.
For instance, patients have to face long delays to seek specialized care. Whereas, providers have to manage several administrative workflows manually which claim their crucial clinical hours.
Having awareness of problems both patients and providers are facing enables software experts to address those issues very precisely with the tech knowledge they have.
Not only this, but healthcare software built by experts having on-ground industry knowledge is more focused on solving the problems rather than just delivering healthcare service!
Quality #5: They give priority to compliance or data privacy 
One thing healthcare software experts never give a cold shoulder to is compliance.
They understand the importance of being compliant with applicable healthcare data privacy laws. Thus, they go the extra mile to ensure the software works exactly as per applicable data privacy laws.
To make software compliant with data privacy laws, they prepare a compliance strategy even prior to the development phase and later carry out a comprehensive compliance audit.
They seek help from dedicated healthcare compliance experts, but they have knowledge of all technical and administrative rules of privacy laws such as HIPAA, PHIPA, PIPEDA, GDPR etc.
Quality #6: Healthcare integration is piece of cake for them 
The most difficult part of the healthcare IT industry is the integration of two different healthcare systems or software.
Because, these healthcare software aren't made for each other, leading to several interoperability issues. And if these interoperability issues leave unsolved, it can result in inaccurate data sharing between two healthcare systems.
To avoid such mistakes which can cause life-threatening situations, one must have knowledge of healthcare integration standards such as HL7 FHIR. Legit healthcare software experts have knowledge of these standards which helps them to achieve accurate integration with ease.
Quality #7: They bet on health tech vision, not on project scale 
They prefer to work with clients who have solid health tech vision, even though the project scale is limited.
In other words, they prioritize vision over sales. Why? Well, they comprehend the fact that without solid vision, you can't bring change in healthcare even if you have a large investment cap.
They in fact happily say no to your project if they don't feel confident to meet your expectations. Because they never intend to build a castle in the air. Whatever they do, they do it with a set goal!
Quality #8: They deliver peace of mind to clients 
Legit healthcare software experts work on a client project as if it is their in-house project. They always aim to make things smoother for clients. They don't play the blame game if things go wrong.
They take responsibility and exceed client expectations. They serve clients beyond contract terms. They facilitate clients to experience peace of mind during and after project delivery.
As if this is not enough, they become a strategic partner and help clients to solve other non-technical business and legal issues. In short, they stand beside clients from ashes to glory!
In search of such legit healthcare IT experts in Canada, USA?
We are a team. A team made of developers, designers, QA engineers and business analysts who have been practicing healthcare 8 hours a day, 5 days a week for 7+ years. 
The reason we were able to write these 8 qualities with extreme confidence is that it's about us!
We have healthcare passion, clinical, integration, and compliance knowledge. We only work on healthcare projects. And most importantly, we deliver peace of mind to clients.
What we encourage you to do is, let's have a talk and share our healthcare passion and vision with each other. This will create a whole lot of new opportunities - for the entire community!