Top 3 Alternatives to Jungleworks Telemedicine + Modern Approach to Acquiring Telemedicine Tech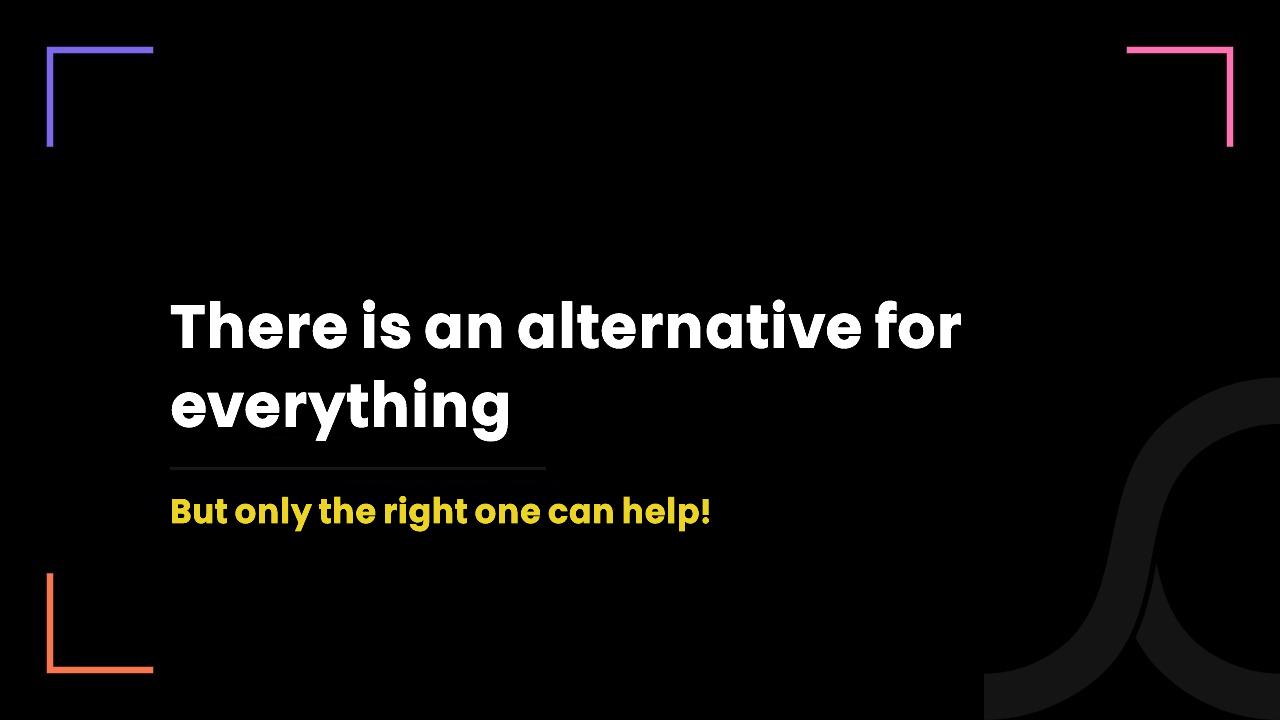 12 months ago
Jungleworks telemedicine is a good product.
Because it allows you to start virtual care practices in just a few clicks.
And that's why many healthcare entities and individuals are using it.
But its very heavy customization charges and compliance are a matter of concern.
So, in this blog, we are going to share some of the top alternatives to Jungleworks telemedicine.
Why Jungleworks telemedicine might not be a perfect fit for your needs?
Reason-1: High pricing with surprise elements
It gives you a good number of features and flexibility in customization.
But its pricing is a major concern here for –
● Customization
Rather than we tell you, we want you to read what their real customers are telling.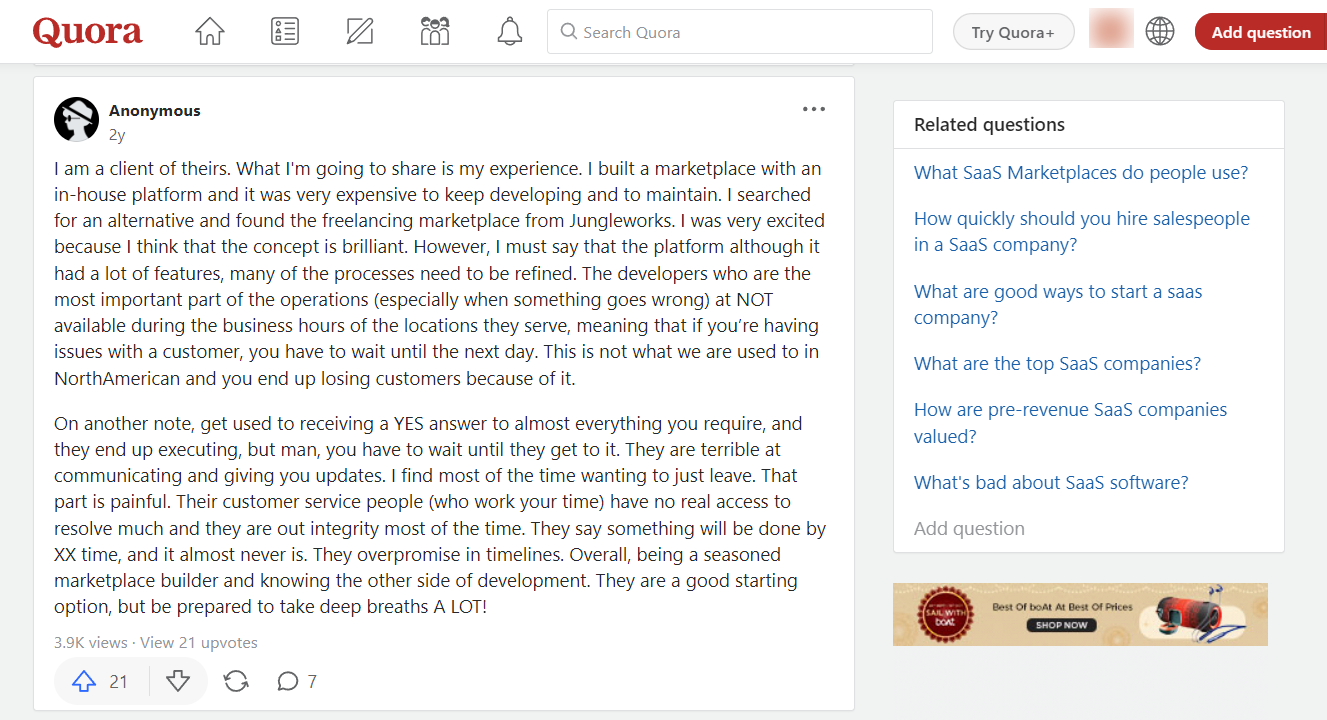 Read the entire review here.
They charge separately for maintenance and support of the app.
So, your experience with them would be from 'Wow' to 'What'. 
Reason-2: It's not HIPAA compliant. (They haven't mentioned it on its page)
If you build or buy a telemedicine platform, it has to be compliant with the data privacy laws.
Because avoiding it means a cherry on the cake for cybercriminals.
Not only this, but you can become liable for hefty fines of up to $250,000 from the federal government.
3. Poor support from the technical team
The below screenshot is the perfect example of it!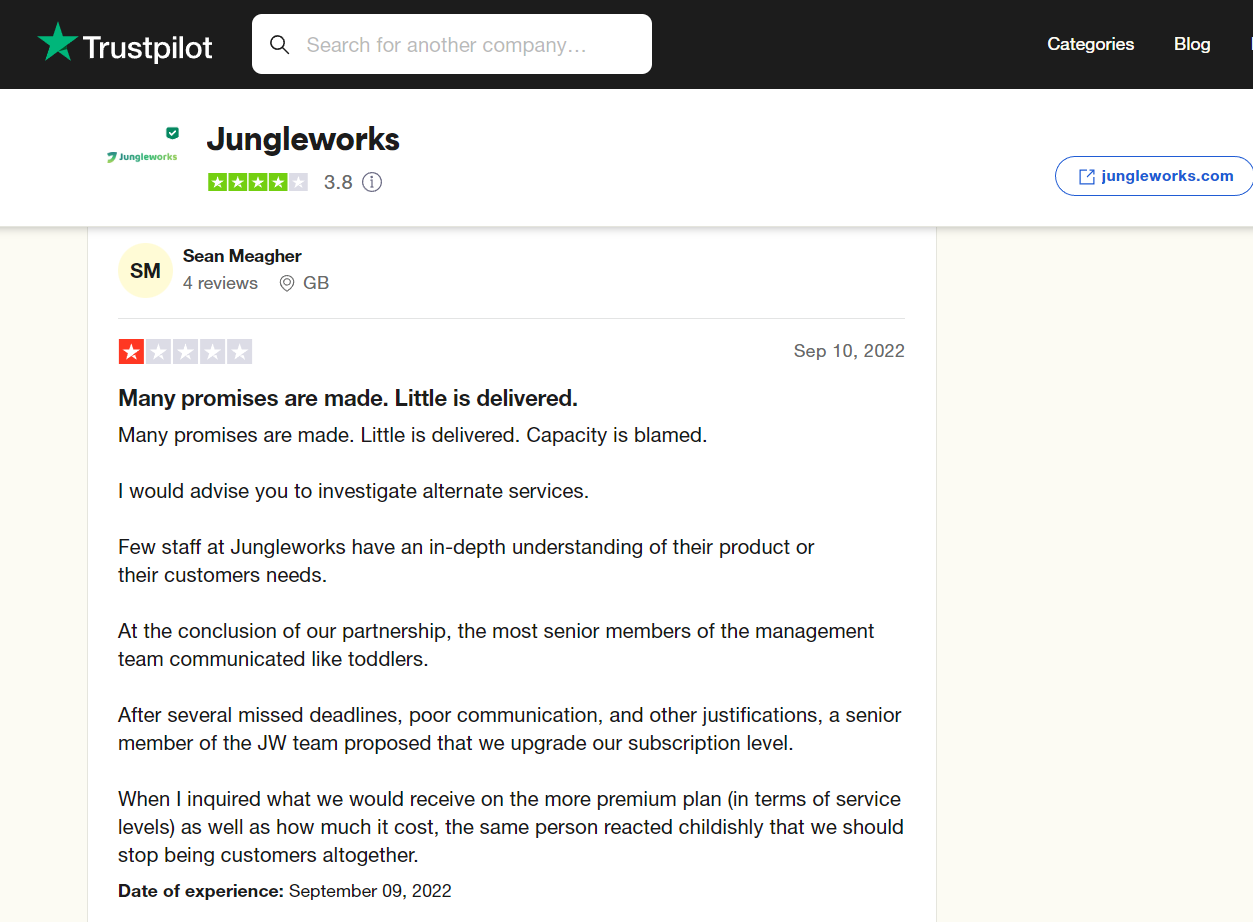 4. Forget about the EMR/EHR integration!
Yes. You read it right.
They are not offering EMR/EHR integration solutions with their ready-to-use telemedicine platform.
Means, an extra layer of burden and inconvenience for the healthcare professionals.
Because without integration, you will need to operate two health tech ecosystems at the same time.
And if you choose to integrate with the help of the 3rd party IT professionals, you will end up making the extra investment.
So, should you go for Jungleworks telemedicine?
Yes, if –
● You have a small operation size.
● You are absolutely fine with their pre-built workflows and features.
● You don't have any customization needs.
● You are not in North America. (because it is not HIPAA compliant).
● You are ready to spend more on customization.
No, if –
● You have a long-term vision and want to dominate the market.
● You want an app that suits your unique business, clinical and operation needs.
● You don't want to continue your practice with built-in workflows and features.
● You want less frustration with customization and implementation.
● You don't want to pay on a monthly basis.
So, let's explore its alternatives to find a better solution.
Top 3 Alternatives to Jungleworks Telemedicine
1. Teladoc
Without any doubt, Teladoc is the best alternative to Jungleworks telemedicine platform.
Because apart from just video consulting, it offers features like scheduling, imagining data, document management, and powerful analytics.
It also allows for seamlessly integrating HIT and other health tech systems with its telemedicine ready-to-use platform.
What makes it distinct from the rest is that – it is flexible for mental health, primary care, chronic care, and specialty care solutions.
2. Chiron Health
Unlike Jungleworks, Chiron Health is a HIPAA-compliant ready-to-use telemedicine platform.
But what makes it special is that – it offers full compatibility for the EMR/EHR integration with Athenahealth, DrChrono, CareCloud, and Kareo.
Automated reminders, Co-pay collection, and custom patient marketing are some of its top features.
However, it also comes up with drawbacks.
● The setup and implementation are too complex.
● Both patients and healthcare professionals are finding it difficult to use because of the complex and frustrating workflow
● Poor support from the technical team
● Continuous headache for the poor or miscalculated billing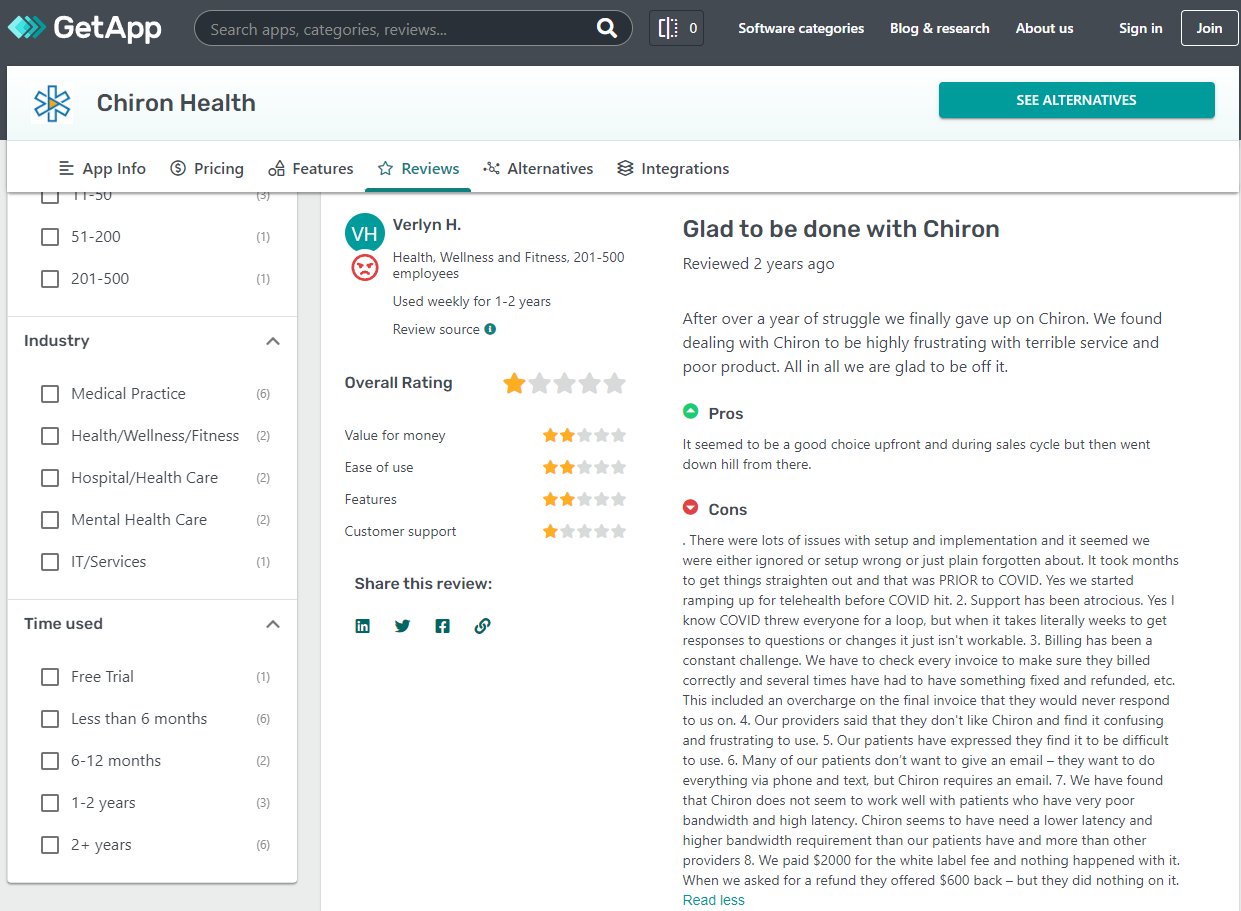 3. Amwell telehealth platform
It's a simple and easy-to-use platform alternative to Junglworks telemedicine.
Amwell comes up with HIPAA-compliant video connectivity that gives 360-degree reliability in terms of video quality and security.
Moreover, its platform is open to many healthcare stakeholders who contribute to making it more convenient for patients and healthcare professionals.
Last but not least, they offer complete integration solutions with the patient portal, EMR/EHR, and patient management.
Despite this, it has one major loophole.
The platform itself is full of bugs and errors which are poorly impacting the patient care experience.
Explore the below screenshot for a better understanding.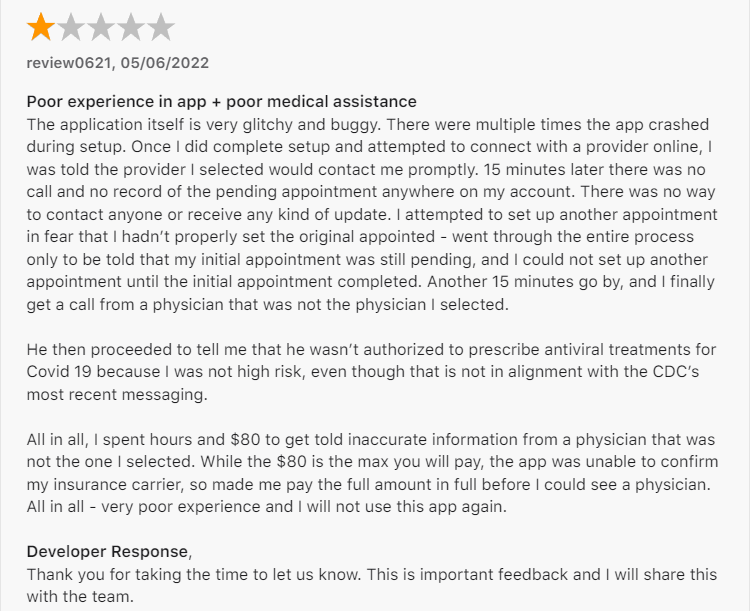 What's most common in the above 3 alternatives to Jungleworks?
● They all are limited to just telemedicine solutions.
● Fewer customization options with higher charges
● Want more reliability? Pay extra
● Poor ROI on a long-term basis because of the monthly subscription business model
So what's the most workable solution here?
Actually, it is not a solution, it is an approach - that how you acquire the telemedicine tech!
Our modern approach to delivering the telemedicine platform!
We are a healthcare-specific IT company.
And we knew how healthcare specialists and stakeholders feel helpless when it comes to selecting the right tech solution for their telemedicine practices.
So, we have built a telemedicine base that will surely give you flexibility like a custom app and affordability like white-label!
Here is how.
Since the base is already ready, we don't have to reinvent the wheel.
Just share your unique branding and operational needs. We will work as your extended team and add that on top of the already existing telemedicine base.
(If you have your own development team, you can buy our telemedicine base and ask your development team to code on top of that.)
Because understand one thing, 80% of your telemedicine app accommodates common features like sign-up, 2-factor authentication, and patient profile.
You don't have to pay huge for the development of these features. We have already added these things to our base. Just add that remaining 20 % that makes your telemedicine app unique.
The results: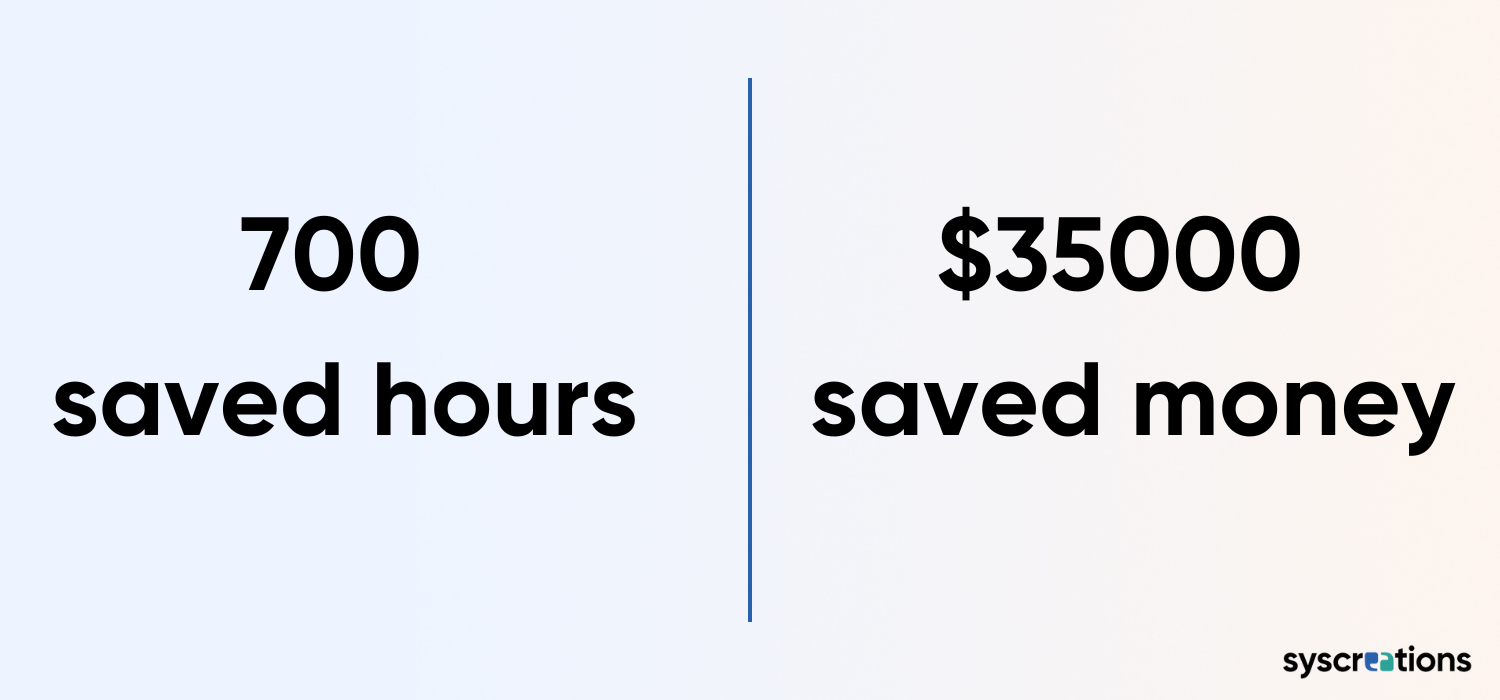 A few other benefits - true peace of mind!
● No monthly payments hassles. Just one-time licensing fees for the base and lifetime usage rights.
● No limits on the users. Full usage rights for unlimited users.
● The telemedicine base is HIPAA compliant.
Bonus: Our telemedicine code base includes extra features like – patient management, document management, vendor management, team management, permission management, notification management, etc.
So, if you want a working demo of it, fill up the contact form and we'll reach out to you within 3 to 6 hours.
Please note: Our intention is not to defame Jungleworks, Teladoc, Chiron Health, and Amwell. They all are already great products and we admire their engineering teams. We are putting facts that are publicly available. Readers are advised to consume it rationally.