People on Google in 2020: Immigration Lawyers Near Me, in 2021: Online Immigration Lawyers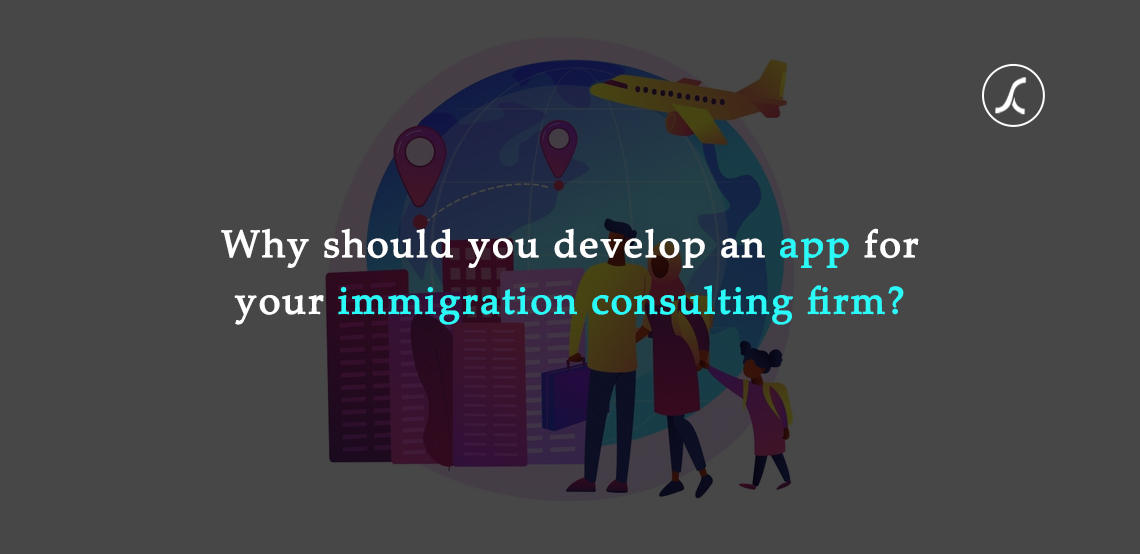 3 years ago
With the entry ban or very strict entry rules, 2020 was a pretty bad year for people planning to migrate to Canada for study, job or business purposes.
⚠️ REMINDER ⚠️

As of January 7, passengers travelling to Canada by air, including Canadians, will need to present a negative #COVID19 test result before boarding their flight.

Read the full statement here ➡️https://t.co/uyxPAOzZ5q pic.twitter.com/o8eykUScWh

— Travel.gc.ca (@TravelGoC) January 4, 2021
Travellers to 🇨🇦 must provide accurate information on their mandatory 14-day quarantine plan on or before entry.

Learn more about quarantine planning here: https://t.co/5k0XpFVO47 #COVID19 pic.twitter.com/QIeYukCo7k

— Health Canada and PHAC (@GovCanHealth) January 2, 2021
Since people were not planning to move to Canada in 2020, even the best immigration lawyers struggled to receive enough clients.
For such a catastrophic 'financial' year of immigration lawyers, one could easily blame the government's orders of travel, flight and entry ban.
But in reality, the real culprit here was the lack of awareness.
Immigration lawyers and firms failed to make themselves aware of new ways people are searching for immigration consultants.
How did 2020 change the way people seek immigration consultants? And are you prepared?
In 2020, people were hopeful and trying to solve their visa and immigration challenges for 2021.
However, the circumstances forced them to change the way of searching for the best immigration lawyers.
Rather than searching for 'immigration lawyers near me', they were looking for online immigration lawyers or the app for immigration lawyers.
Why? Because people were aiming to quickly solve their questions without actually being in the in-person meeting with the immigration lawyer.
They found online lawyers more affordable, convenient and time-saving.
They didn't want to call every time to check the progress of their applications. They wanted everything on their mobile phone instantly.
They were even ready to make consulting and other service payments from the phone itself.
They simply wanted to avoid any in-person process which is time-consuming in nature by default.
To meet such new demands of the people, immigration lawyers should adopt tiny mobile apps.
In 2021, it is not enough to only have a good website. A mobile app is also needed to deliver several services to your customers in the ways they want.
Even the government of Canada has adopted the 'app culture' and is pushing people planning to enter Canada by road or by air to use their apps for convenience and quick entry process.
How is the Government of Canada making immigration easy and time-saving with mobile apps?
In November 2020, the Canadian government announced new compulsory requirements for the travellers before and after arrival.
People entering Canada by air were asked to use the ArriveCAN app. This app was first developed and launched in April 2020.
Before boarding, the travellers whose final destination is Canada need to submit their information through the ArriveCAN app.
The information which is needed to be submitted includes travel and contact information, quarantine plan, and a COVID-19 symptom self-assessment.
While seeking entry in Canada, the travellers must show ArriveCAN receipt to Canada Border Service Agency (CBSA).
This makes the validation process at the airport smooth and rapid.
The government of Canada also provides another app called eDeclaration.
By using this app, the people can create a profile, prepare a declaration in advance, and upon arrival, scan the generated QR code to clear the immigration check instantly.
How does a mobile app for immigration lawyers or firms reduce hours long onboarding and communication process to minutes?
A mobile app is your best investment that does not only help your clients but help your internal teams too.
The following are the top benefits of having a mobile app for your visa consulting firm.
Fast Customer Onboarding and Appointment Booking
By just entering email details, the customers can either schedule the appointment with the immigration lawyer or directly ask the question.
Same Process Without Mobile App:
The client calls your immigration firm. The call recipient receives the call. The client requests to book the appointment. The call recipient checks the availability of immigration consultants. The call recipient books the appointment and sends confirmation.
In the case of rescheduling, the call recipient has to repeat the cycle!
Communication With Immigration Experts
The mobile app enables your clients to communicate with immigration lawyers through secure voice call, video call or chat.
Same Process Without Mobile App:
The client has to drive to the immigration lawyer by wasting many hours in traffic.
Easy Application Status Check
Clients can simply log in to their profile and know the progress report of their application. If needed, they can raise a query which will be answered by immigration lawyers instantly.
Same Process Without Mobile App:
The clients have to call your team to know the status of their applications.
If they have any questions related to the application, the call recipient needs to divert the call to the concerned person.
This entire process wastes clients' time.
Let's connect to develop a custom app for your immigration consulting firm  
We're an Ontario-based team of app developers, app designers, and business experts.
With our custom 16-step app development approach, we've been developing successful mobile apps for 6 years.
We've already identified the pain points of immigrants and how we can solve them with a mobile app.
Whether you want to develop an app to streamline your internal processes, to make your clients more accessible to your services or to generate more revenue, we will first guide you and then execute the app idea.
Because app development is not just about the code.
It involves aggressive market analysis, user fragmentation, app workflow planning, wireframing, app launching, and post-app-launch support.
We'll do these all for you. Because that's what we have mastered by doing the same thing 8 hours a day for 6 straight years!