Build an App for Vets: Online Vet Advice, Appointment Booking, Online Pet Store & Pet Pharmacy are Business Possibilities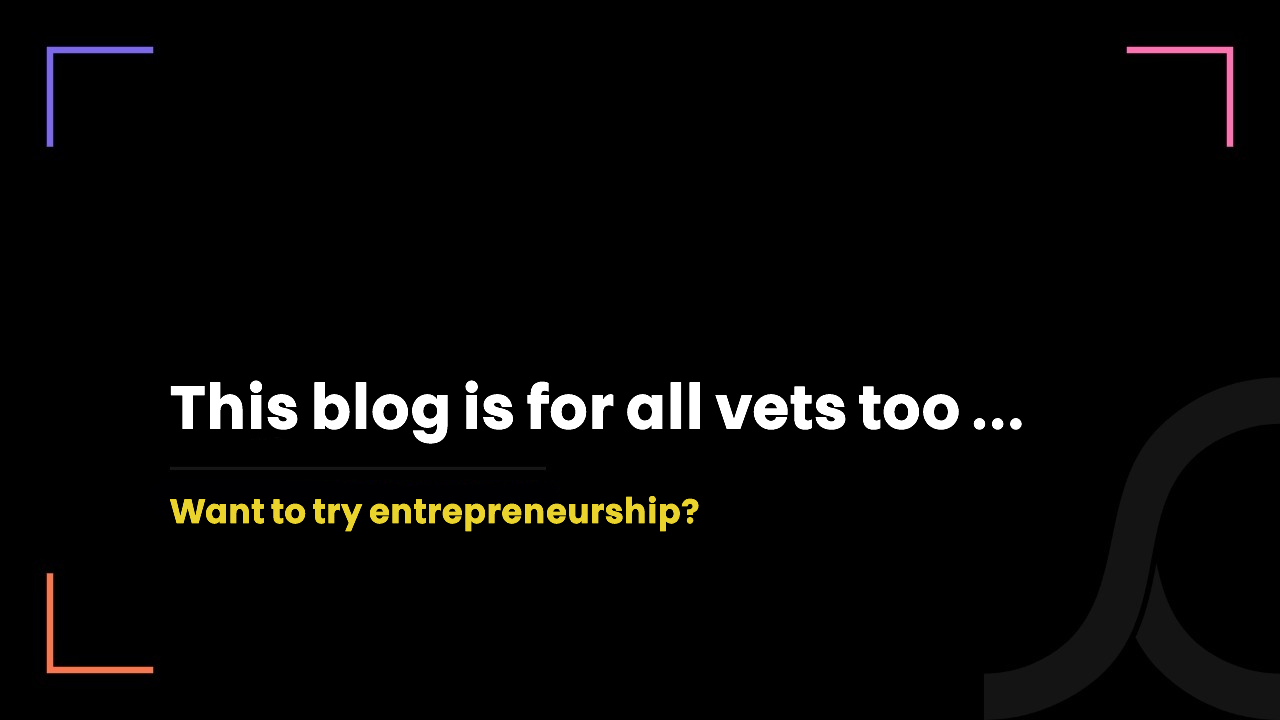 4 weeks ago
Let's talk business. 
Do Vets Really Use Mobile Apps?
Yes, they do. And why not? 
A mobile app helps vets in their daily operations, reduces their burden, lets them offer convenience to pet owners, and most importantly, enables them to increase the revenue of vet clinics.  
As per our internal survey, almost 90% of vets in North America are using some form of digital solutions in their veterinary practice.
And that's why healthcare startups targeting pet owners and vets are gaining popularity among investors.
In May 2021, a Canadian virtual veterinary and pet care marketplace named Vetster raised a whopping CAD 12.25M. 
Vetster has also rolled out an online pet pharmacy to let pet owners order and receive pet medicine without stepping out of the home.
There is another Canadian startup from the same category named Healthy Pets which raised CAD 500K in its seed round. 
Such vet and pet care-focused startups raising funds and rolling out new services is clearly depicting that there is a good market potential for vet apps.
What Does Mark Bordo, Co-founder of Vetster, have to say about Mobile Apps for Vets?
Mark Bordo said in the interview published in Toronto Life, "Before the pandemic, I was a CEO stuck at the office most days, and I had a hard time getting my 13-year-old cockapoo, Riley, to the vet. Most of the time, someone else would have to take her, which wasn't working for me. So I started thinking about telemedicine for animals. I wanted to create a service for people who were housebound, traveling, or otherwise unable to get immediate health care for their pet."
Talking about the turning point, he mentioned, "The pandemic accelerated everything. Suddenly, the rise in pet adoption, combined with everyone being stuck at home, increased the demand for virtual veterinary visits."  
He also shared the best advice he received as an entrepreneur, "Be persistent. Being an entrepreneur is difficult, but every good idea can be successful if you execute and overcome the day-to-day hurdles."
Types of Mobile Apps for Vets You Can Build: Top Healthcare Startup Ideas for Vets
After studying the market aggressively and based on our 8+ years of experience as a healthcare IT company, we are sharing this list of different types of mobile apps for vets you can consider building. 
1) Telemedicine for Vets 
This is the most popular app type among pet owners and vets. Using the Telemedicine for Vets app, pet owners and vets can connect virtually. 
Using this app, pet owners can easily seek vet consultations and ePrescription from anywhere, anytime.
How does it work?
Pet owners create a free account. 
They add basic details of their pets. 
They book a virtual appointment with an available vet.
Both vet and pet owners can now connect on virtual calls. 
After an initial assessment, the vet writes an ePrescription and shares it with the pet owner. 
At last, the pet owner pays the fee.   
2) Vet Marketplace App 
Finding a nearby vet clinic and collecting all the information about that clinic is a time-consuming task for vet owners. And many times, even after putting in all their efforts, they cannot get the right info. 
You can eliminate this pain for pet owners with a vet marketplace platform or app. 
How does it work?
Individual vets list their clinics on the marketplace by providing all details. 
Pet owners search for a vet by applying several filters. 
Pet owners book an appointment with a vet for physical examination or virtual care.
Vet marketplace takes a fixed percentage of commission on every booked appointment.
3) Online Pet Store App  
Many pet owners find it inconvenient to visit the nearby pet store and make purchases of pet essentials.
So, you can build a dedicated app for them to buy pet essentials online as they buy for themselves using any eCommerce platform. 
How does it work?
You tie up with suppliers & pet care brands and list their pet care items online on your platform. 
Users search for an item and make an order. 
You process that order and deliver it with either your exclusive delivery agents or any 3rd party delivery service.  
4) Online Pet Pharmacy 
It would be very rapid, affordable, and convenient for pet owners to sit relax, and receive pet medicine at their doorstep.
You can bring this idea to life with an online pet pharmacy app.
How does it work?
Pet owners submit prescription details using the mobile app. 
Pet pharmacy store receives that prescription. 
They fill that prescription and make doorstep delivery of it through delivery agents. 
Here, you can also follow the marketplace model and allow pet owners to select a pet pharmacy through all listed pet pharmacies.
Does My App for Vets Need to be Compliant with Healthcare Data Privacy Laws (PHIPA, HIPAA, HIA)?
Well, it depends on whether you are storing, using, or sharing any personal information of pet owners or not.
Because, every healthcare data privacy law applies to the personal and medical information of humans, not pets.
In other words, if your app is only handling the data of pets and not of pet owners, you don't have to comply with healthcare data privacy laws. 
However, considering cybersecurity threats, we would suggest addressing federal-level privacy laws to keep the possibilities and impact of data breaches minimum.
Choosing Between a Mobile App and a Web App is now Easier  
It is very obvious to get confused between the mobile app and web app as it also influences the overall budget for your app development project.
In case you are wondering, a web app costs 30-40% less than a mobile app. However, it does not offer as remarkable user experience as mobile apps!
And if you are confused between web app & website, this dedicated blog will guide you through >> Healthcare web app vs Healthcare website
No. Building a Vet App is Not Only about Coding. It is the result of these 17 Steps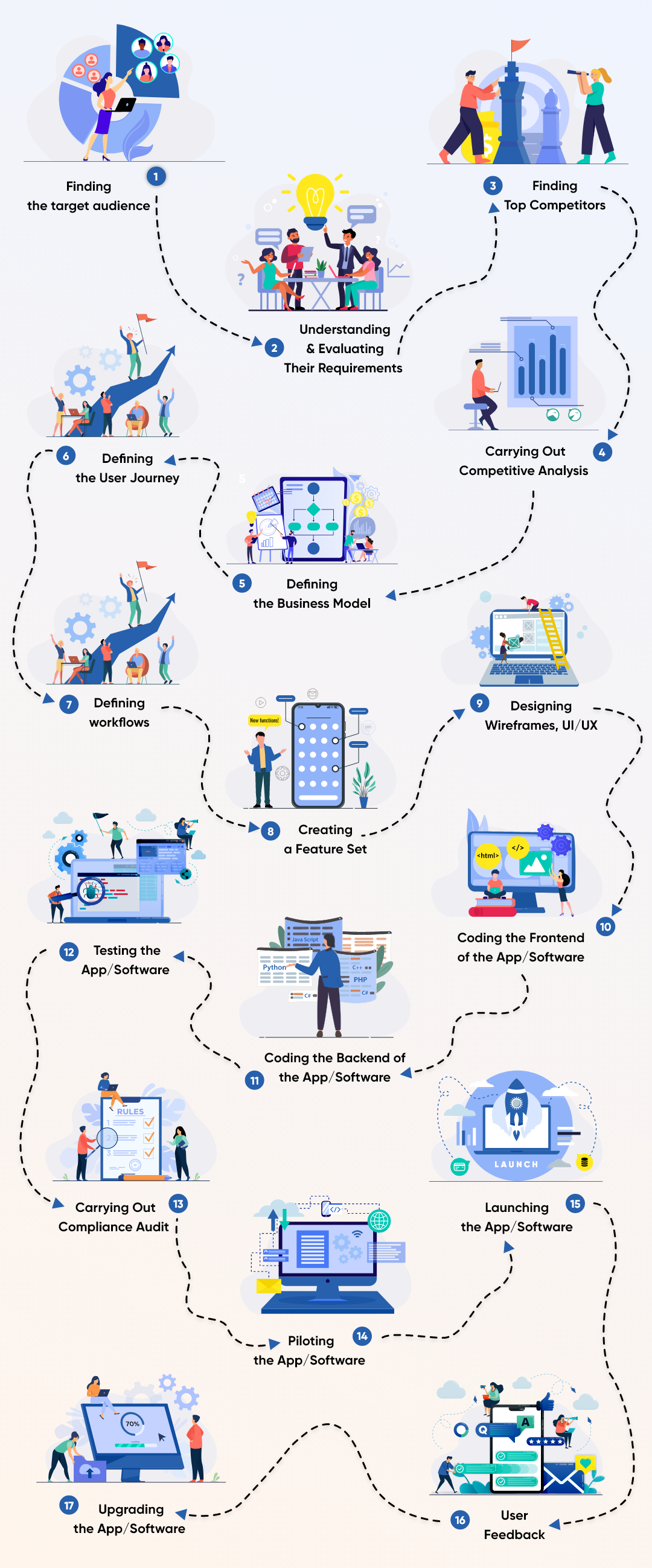 Ignited? Can't Wait to See Your App for Vets Idea in Action? We can Design, Develop, Test, and Launch 
Yes, we give wings to any healthcare app idea. Because we push it out from the 'ideal' zone and place it in the 'execution' and then 'growth' zone.
We're an Ontario-based healthcare-focused IT company.
The only thing we have been dealing with for the last 7+ years is healthcare IT!
So, imagine how good you would become at something if you did the same thing for 5 days a week and 250 days in a year for 8+ years straight! 
We accommodate healthcare app developers, UI/UX designers, business analysts, compliance specialists, and QA engineers who work in a team and utilize their combined experience to build outstanding healthcare digital solutions for you.
Talking about the combined experience of our team, it is more than 150 years.
It will be a privilege for our expertise to be utilized for your idea!