How Apps for Cancer Patients Like Resilience are Helping Patients and Providers to Beat the Odds?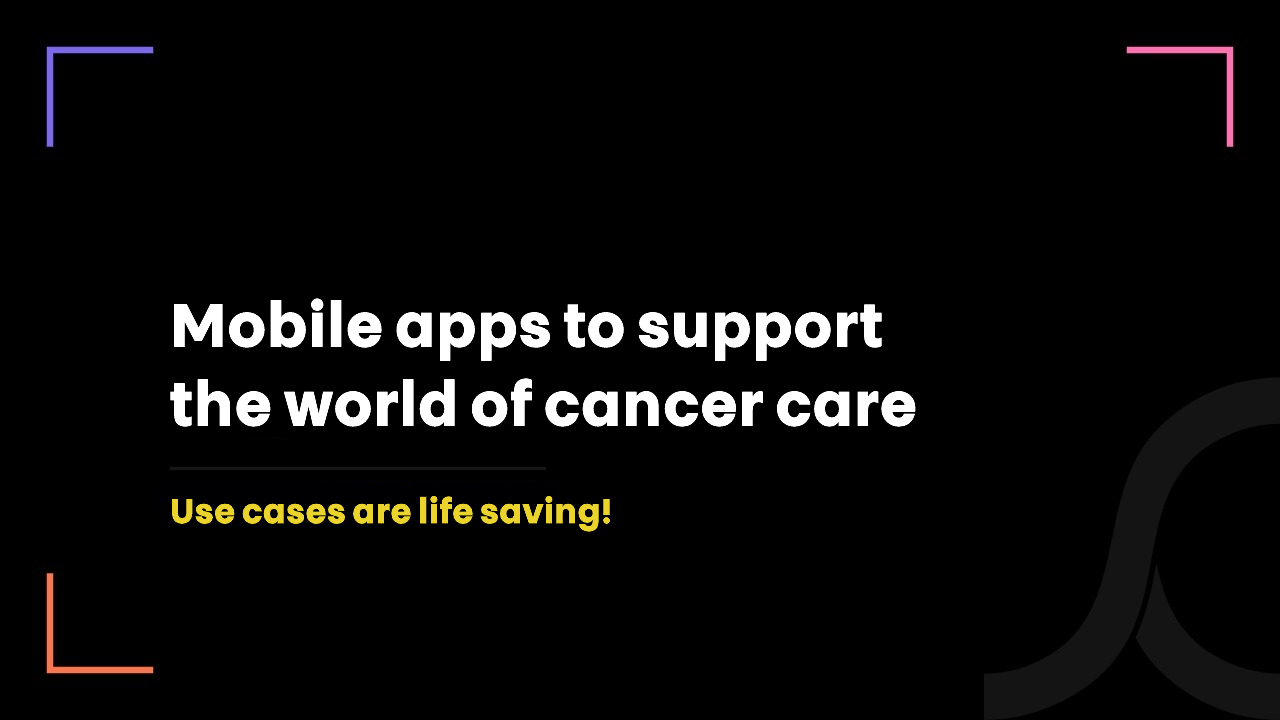 2 years ago
A very well-known problem of cancer care:
In the fight against cancer, it's often challenging for the patient and their family to stay emotionally strong. They need to manage multiple things starting from the diagnosis to the treatment till post-treatment care and follow-ups. 
On the other hand, caregivers and clinicians need something to manage cancer care and to stay connected with the patient and clinical staff.
A very less-known solution and its real impact:
All these requirements can be well addressed with the emerging mobile health technologies.
One such example of a mobile app is Resilience. The app enables users to measure, track and understand the side effects and answer their specific questions with wise advice and care strategies.
Recently, the french healthcare startup has raised $45 million in the Series A round. The funding was led by Cathay Innovation to improve the treatment journey of cancer patients after the diagnosis.
Surely the cancer care app can't replace doctors and oncologists but it can make the painful process easier both for the patient and caregiver. Such cancer care mobile apps only aim to empower the healthcare system to deliver better treatment.
Let's find out how some of the best cancer care apps for patients are supporting the patients in cancer diagnosis, treatment, and post-treatment care.
Best apps for cancer patients
There are an overwhelming number of cancer care apps that target different types of cancer. Below are some of the best examples of cancer care apps under the different categories. 
1. Apps for skin cancer
Skin cancer is the most common type of cancer, therefore doctors recommend regular skin checks at home to detect cancer in its early stage. Apps for skin cancer increase the patient's chance to identify skin cancer as early as possible.
Here are some examples of apps for skin cancer.
Miiskin Skin Tracker & eHealth (Stars: 4.4, Rating: 811)
The company's vision is to help people keep track of skin changes and skin conditions in the most user-friendly way possible. 
Miiskin offers a full solution for healthcare providers to offer telehealth solutions for their patients.
Close up photography to track changes in the skin conditions and mole
In-app skin comparison so you can compare changes in the skin
Mole sizing
Face tracking to take selfies from multiple angles in a second
Web compare allows you to compare images stored on other devices
Security and privacy setting
Share images with doctors and healthcare providers
Other examples of apps for skin cancer are UMSkinCheck, Mole mapper, Mole Scope, and Skin Vision.
2. Apps for breast cancer
The most essential thing for the early breast cancer diagnosis is to get the right information at the right time. The apps are best for finding answers related to breast cancer diagnosis and treatment.
Check out these few examples,
Bezzy Breast Cancer Helpline (Stars: 4.8, Ratings: 1.9K)