Build a Baby Speech Tracker App like Babbly to Boost Infants' Speech Development Progress (Scored $3.2M CAD Recently)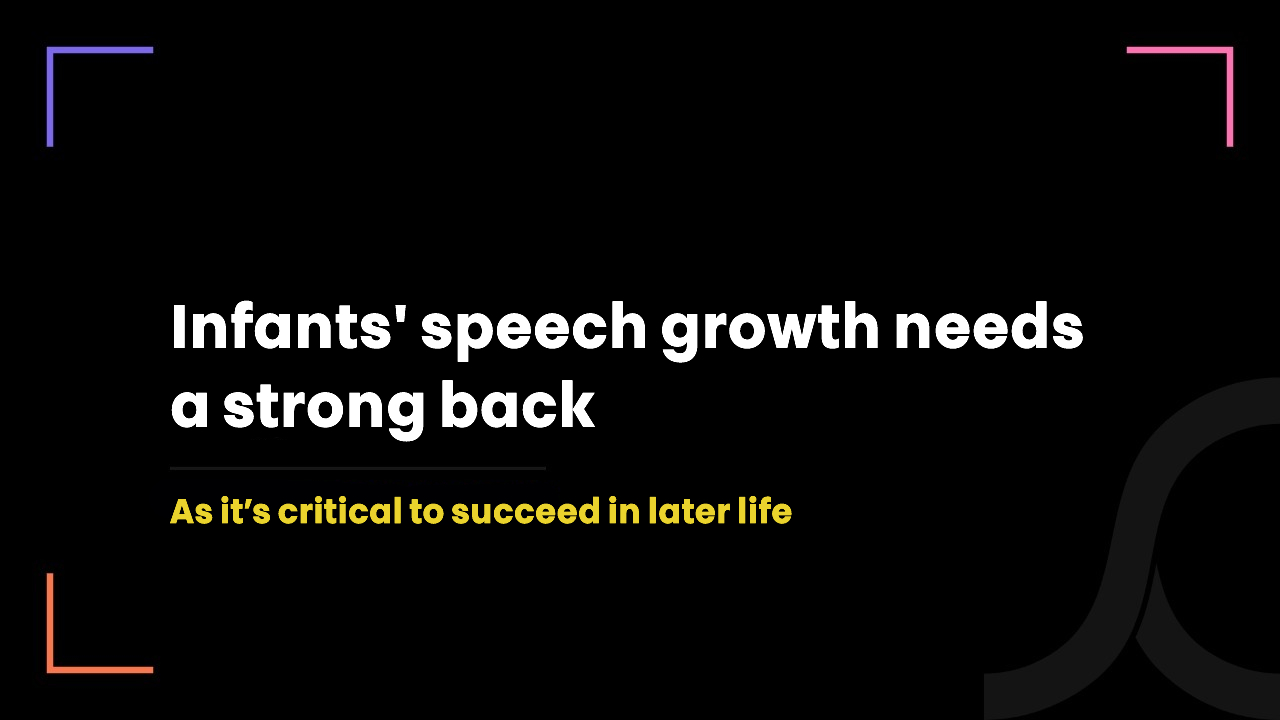 1 year ago
Every parent wants to stay on top when it comes to their child's growth, especially speech development.
However, as per the University of Alberta, speech-language disorders affect between 8 and 12 percent of Canadian preschoolers".
As a result, Toronto-based Babbly raised $3.2 Million CAD in their first institutional raise to decode that speech-language disorder by using a baby speech tracker app.
We're thrilled to share we've closed a US $2.5M Seed round to help more families get support on their child's language development journey. Full story below:https://t.co/CS2Srxu1nm

— Babbly.co (@Get_Babbly) June 13, 2022
So, let's understand it in more detail.
What is Babbly?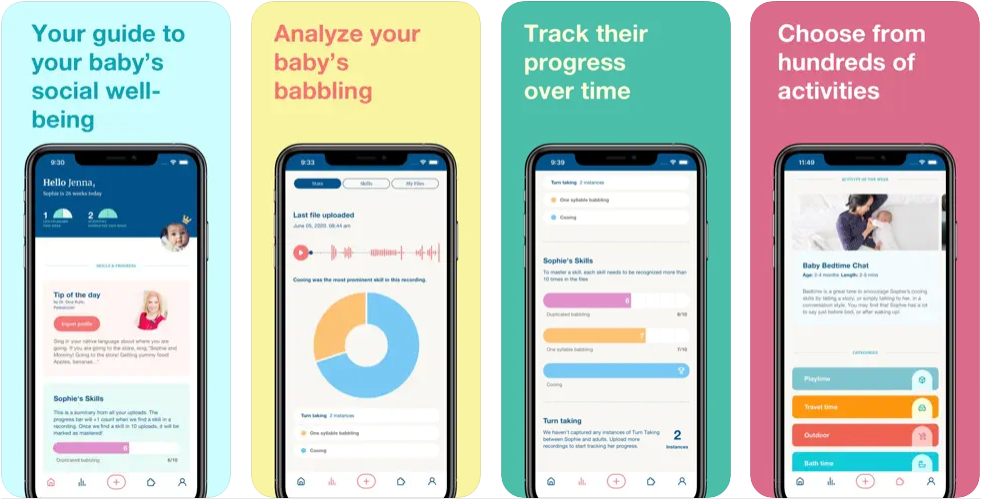 Babbly is a speech and language development software for infants that is backed by AI (Artificial Intelligence) technology.
Its platform enables parents to analyze their child's communication by tracking their speech, language, and communication skills.
Moreover, Babbly has a team of pediatricians and speech and language pathologists that provides daily activities for children to improve their communication and language progress.
How does the baby speech tracker app work?
Babbly uses AI technology to track and analyze the child's social and communication skills.
So, explore how its app works for speech and language development for infants.
Step-1: Parents need to upload a video or audio of their child's voice or can record the voice directly from the app.
Step-2: The app's AI algorithm analyzes the voice pattern of the child.
Step-3: It gives a detailed breakdown of their child's speech so that parents can easily analyze the speech and language skills progress.
Step-4: The app provides a data-based recommendation for daily activities to boost the speech, language and communication skills of the child.
Because of this simple procedure, Babbly is helping many infants across Canada to overcome speech-language disorders.
What are the other coaching opportunities for the parents by using speech development software?
Babbly offers its coaching services in two methods.
Parents can book a 45-minute session with a certified speech-language pathologist for any queries regarding their child's speech growth.
The pricing of this session is $135.
It's a 4-week program that includes 2 live sessions of 15 minutes with the pathologist and advice for weekly activities.
The pricing of this session is $175.
What's included in the baby speech tracker app?
Now you have a clear sense of how Babbly's AI technology helps infants in their speech and language growth.
So, here are some of its app features.
Personalized daily and weekly activities
50+ speech-language pathologists, child psychologists, and pediatricians
Insightful progress report of the child
300+ personalized activities based on age and skills
Quizzes and mind-blowing facts about the speech and communication skills that are backed by research publications and scientific studies
500+ daily tips by the specialists to help parents to improve their baby's speech-language skills
Playtime tips and ideas so that parents can record their child's voice while they are playing
Weekly guidance from the experts who own clinical expertise in infants' speech and language disorders
Why should you build an app like Babbly?
Do you know there is an app that helps to analyze your baby's speech through the smart speech tracker app. The beauty of digital health and Ai#digitalhealth #telehealth #Telemedicine

— Umarfarouq (@jiggyOmar) January 20, 2022
First, Babbly is the lone warrior in enhancing the speech-language skills of infants.
This means, it is the only competitor in the market if you build a speech tracker app in Canada.
In fact, child development is not only limited to speech-language skills. You can also offer other growth methods such as physical and social skills for infants and toddlers.
As a result, it will help you reach a broader audience who are worried about their children's growth.
Explore the mind-blowing health app ideas for kids or toddlers
#1. Pediatric telemedicine app:
You can build a telemedicine app for pediatric care to help the parents with their child's health-related concerns without stepping out of their homes.
In short, it is a convenient, easily accessible, and user-friendly app idea to help toddlers in their physical and mental health.
#2. Nutrition and diet app:
In this modern era, maintaining kids' well-being is not an easy task, especially when the parents are not aware of the sufficient nutrition needs of their kids.
But with a nutrition and diet app, you can help the parents avoid this mess hassle-free.
#3. Behaviour and social development app:
This generation of kids spends most of their time on mobile devices.
Using the app, you can help the parents in analyzing and improving their kids' behaviour and social skills, the same as speech-language development.
So, if you are looking for a tech partner for speech development software or other health tech solutions, you're in the right place as we offer more than just tech solutions.
We build health-tech experience in the true sense
We're well-known among the USA and Canadian healthcare experts as we have a mastership in adding clinical value to their health tech solutions.
For that, we assemble our healthcare IT expertise, experts, and experience under the same roof to produce state-of-the-art health tech solutions.
We believe in quality and class. Thus, we have healthcare business, technical, and compliance experts in our team who only exhale and inhale healthcare IT.
We think outside of the box as healthcare IT is the only thing that makes us happy!