Birth Control Online Canada: Importance, Benefits, Examples & Technology Solutions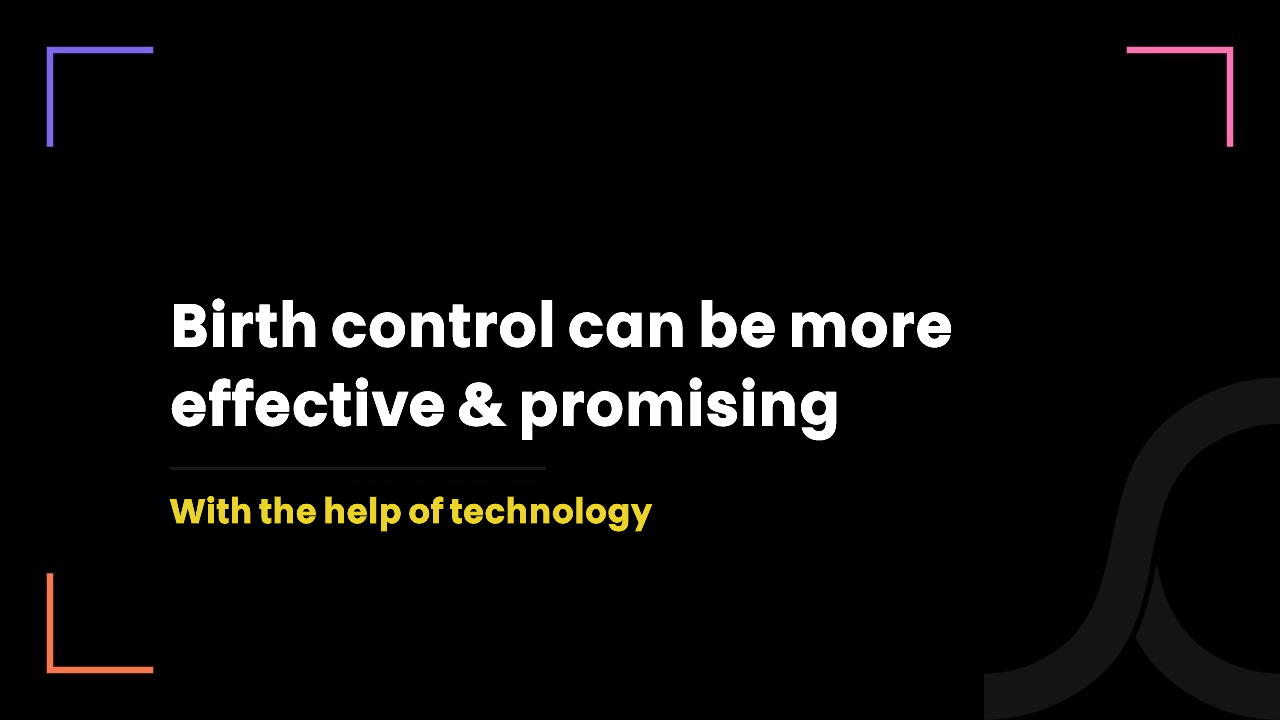 1 year ago
Let's start this blog with an important fact about birth control.
As per the Grand View Research, "The global hormonal contraceptive market size was valued at USD 15.6 billion in 2018 and is estimated to expand at a CAGR of around 3.8% over the forecast period".
Now you might have a question, why is the hormonal contraceptive market rapidly growing, Right?
The reasons are,
Awareness programs by the governments across the globe
Emerging economies are developing new birth control products
The Healthcare industry is now focusing more on the women's healthcare or reproductive health
Pharmaceutical companies are coming up with new and effective birth control products
However, when it comes to accessibility, it is still a major challenge for many women. But now, a new approach - birth control online - is making birth control easier and more affordable than ever.
Sensing the business opportunity, many online retailers and companies are selling birth control services such as – product shipping, and prescription delivery - completely online.
As a result, women are preferring online birth control services as it is a fast and convenient solution for them.
So, needless to say, it is the right time to start a birth control online service in Canada with a mobile or web app.
But first, let's understand more about online birth control.
What is birth control online?
Let's understand this with the difference between online and in-person birth control solutions.
In-person visit:
Women need to wait days for a single appointment with the doctor.
Need to travel to pharmacies to collect a prescription which costs their valuable time and money.
Women are not familiar with the prices of several birth control product's prices.
They also require spending money on transportation and parking.
Birth control online:
No need to wait days for a doctor appointment as women can easily communicate with them via virtual care solutions from their mobile, tablet, or laptop.
Online prescription delivery at the doorstep. As a result, it saves their transportation costs and overall time.
Women can discover the birth control products price in the app or website at any time, anywhere and can even compare those products.
From that, we can safely say that online birth control is the most convenient solution for women.
How does online birth control work?
Let's understand with a quick example.
Step-1: Schedule an online consultation with the doctor or communicate via message
Step-2: Answer a few health questions asked by the healthcare professional or the platform itself
Step-3: Doctor will review your health condition and will prescribe you online as per your needs
Step-4: At home prescription delivery
Step-5: Prescription refill as per the scheduled time
You can clearly see that it is a straightforward process for women.
With that, they can simply find the right prescription for their birth control by avoiding clinic waiting rooms and pharmacy prescription pick up at the same time.
Which birth control products can you offer online?
In the market, there are so many birth control formulas available.
As a birth control online solution provider, you can sell as many birth control products as you want. The only condition is, that those products must be legal. 
However, with our comprehensive market analysis, we have identified some of the most common hormonal contraceptive methods which are listed below.
How can you generate revenue from your birth control platform in Canada?
Now you have a clear sense of how online birth control services work.
In addition to this, it's a fast, convenient, and easily accessible method for birth control.
However, to start the online birth control services in Canada, you need definitive technology solutions for that.
To do so, a mobile app or web app is the most adequate solution.
By developing an online birth control app, you can generate revenue from it, in two forms.
Let's look at every one of them in detail.
Online consultation for birth control:
When it comes to live-in visits, many women face concerns about travelling and appointment booking for their birth control queries.
By offering a virtual care solution, women can easily and seamlessly communicate with the certified general practitioner regarding their birth control queries and advice.
With that, you can generate revenue by applying the Cost Per Visit (CPV) strategy.
Online birth control prescription delivery:
As you are offering online prescription services for birth control, there's no need for women to travel for collecting prescriptions from the pharmacies.
Using online prescription delivery services, they can order the right prescription, with the right amount, at any time, from anywhere.
For that, you can charge them in two categories: Subscription-based and order-based.
Pro tip: You can attract more women by offering free + same-day shipping services. However, for that, you must adopt automation and save your operating time.
To understand more about online birth control apps, here are some examples of that.
Top birth control online solutions in North America
1. Nurx: Healthcare & Rx at home
About:
Nurx is one of the most popular online birth control solution providers in Canada.
In addition to this, Nurx offers more than 100+ birth control formulas and to select the right one, women can directly communicate with the healthcare professionals.
To deliver the most convenient birth control services, Nurx provides free prescription delivery services at the doorstep. Also, it automatically refills prescriptions, as per the order duration.
Average Pricing:
Its online consultation with the medical experts cost starts from $15/per visit.
2. Lemonaid: Telehealth & Rx meds
About:
Same as Nurx, Lemonaid offers an online prescription delivery for over 100+ birth control formulas.
The most beneficial aspect of using Lemonaid is that you don't need to wait more than 24 hours for your prescription or medical condition review.
Average pricing:
Online consultation with healthcare professionals costs $25/per visit and its medication package starts at $15/per month.
Benefits:
Free prescription delivery at your doorstep
Online consultation review within 24 hours
Over 100+ birth control formulas
Free consultation if you are run out of refills
3. Simple Health:
About:
With Simple Health, birth control online is easier as it offers more than 120+ birth control solutions.
In addition to this, women can share their past birth control information with medical experts which directly enables doctors to provide more effective and convenient birth control solutions.
Average pricing:
One-time online consultation with medical experts costs $15.
Benefits:
Online consultation is refundable if women face any concerns
Free home delivery of the prescription
Auto prescription refills
What are the features you should offer in the birth control app?
For better understanding, we have classified the features into two categories. So, let's discover them.
User-end app features:
User profile
Appointment booking and reminder
Communication method – chat, voice call, and video conferencing
Healthy habit assistant
Track menstrual cycle
Symptom checker
Medication tracker and reminder
Appointment history
Manage subscription plans
Explore and purchase products
Live tracking
Multiple payment options
Review and feedback
Technical support
Doctor-end app features:
Doctor profile
Easy access to the patient medical records
Appointment management
Appointment reminder
Communicate with a patient via chat, call and video conferencing
Medical and sick notes
ePrescribing
Appointment history
Analytics
Billing and earning
Technical support
Now, let us tell you one thing.
You are interested in developing an online birth control app in Canada, right?
Don't worry, you are in the right place!
Let's together solve most common challenge faced by women with our healthcare IT knowledge and passion
We are an Ontario-based healthcare IT company.
It means, we only exhale and inhale healthcare IT and that's the reason, we understand healthcare IT like no one else can do.
As a healthcare-focused IT firm, we have been performing only healthcare IT projects for more than 7+years.
To accomplish that, we have a healthcare-specific IT team of UI/UX designers, web and app developers, business analysts, compliance specialists, and QA engineers.
We aren't claiming to be the best, but we can surely say that our approach to developing healthcare IT solutions is distinct from the rest.
Because for us, development is not only about doing coding all the time.
For that reason, we only do coding 20% of the time and in the rest 80% we do – market research, documentation, workflows, UI/UX design, QA, compliance audit, pilot, and launch.
In case you are wondering, here is our approach to developing more promising healthcare IT solutions for healthcare startups, businesses, individuals, hospitals, and clinics which we follow at SyS Creations.