BMO Online Banking & Google Associating For Purpose Beyond Profit
2 years ago
While all tech enthusiasts and individuals were busy discussing how safe is the newly launched COVID Alert app, North America's 8th largest bank by assets - Bank of Montreal (BMO) - announced a strategic partnership with Google to roll out mobile-first bank accounts. [ NewsWire ]
The new digital chequing accounts can be managed through Google Pay and it will be available to U.S customers. This partnership will surely take the BMO online banking app to the next level.
Meanwhile, many users complained about service unavailability!

You must be wondering why a bank would tie-up with Google!
The Business Point of View:
The banking infrastructure - which has evolved greatly since the launch of the first bank in 1624 - recently started struggling to cope up with the modern banking movement - FinTech.
After the great recession of 2009 when the global economy demanded a modern and sustainable banking infrastructure, the FinTech startups popped up.
FinTech startups are branchless banks leveraging technologies to address people's financial needs most easily. It is the greatest threat to legacy banking infrastructure.
Collaboration or competition was the only choice banks had. And they chose collaboration!
Bank of Montreal promotes the same approach - partnering with FinTech companies to maximize benefits out of FinTech company's technologies and the bank's large customer base & reputation.
The Technical Point of View:
Bank of Montreal already supports BMO online banking with BMO app. However, to accelerate growth through customer-centric innovation, a brick and mortar bank would require not only an app but the app with remarkable user experience, financial insights and budgeting tools.
Google Pay is the most advanced FinTech app and by integrating it with the existing banking infrastructure of the BMO mobile banking, the bank will be able to enable a new digital banking experience specifically designed for the new generation of customers.
Just in case, you are interested to know the FinTech app design philosophy.
Here are the 3 best examples of the FinTech app UI which always inspire our UI/UX designers who aim to motivate users to use the app as suggested in B. J. Fogg's Behavior Model.
1. PayPal
A well-organized app home screen with right fonts, clear information and the simplest menu.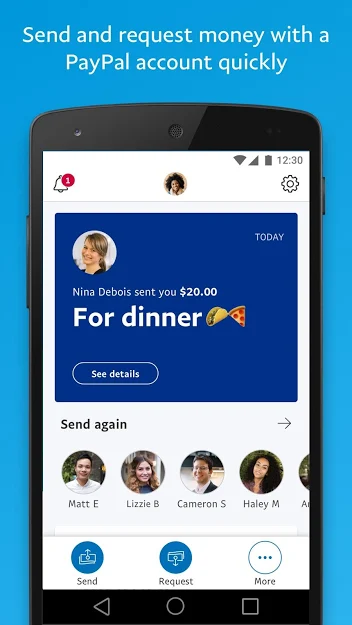 2. Mint
Making 'budgeting' fun and easy with precisely selected colour palettes.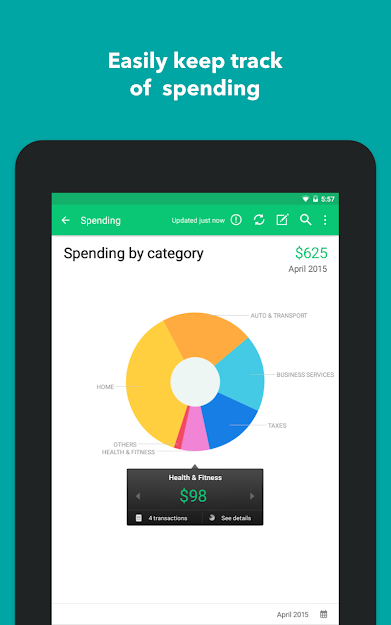 3. Robinhood
A trading app showing information in graphical ways to speed up user understanding and decision.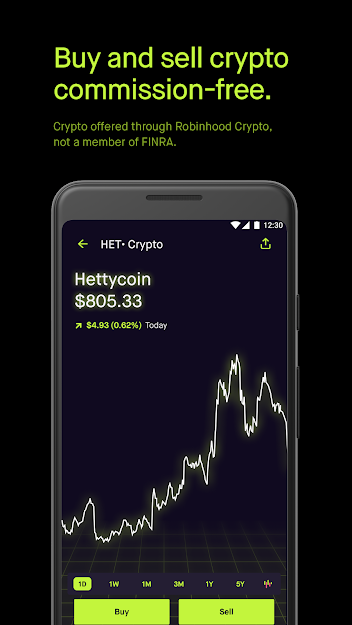 BMO online banking will make the most of Google Pay's technologies. So, you might be worried about the technologies your FinTech app should work on.
Technology is the driving factor. It decides the way a FinTech app solves customer challenges with the integrated features.
For instance, the budgeting feature working on AI technology works faster, accurately and makes decisions automatically by utilizing intelligence to reduce user efforts by 80%.
The following are the top 4 FinTech technologies our team has mastered.
Artificial Intelligence and Machine Learning

Big Data and Data Analytics

Robotic Process Automation

Blockchain
Do you hate technical things about FinTech apps? You should at least know about banking APIs.
You must already know that a FinTech app can process payments from multiple sources or banks. Meaning, there must be some sort of connection between app and bank. Banking APIs are useful to achieve this connection. It enables secure communication between the app and the bank.
A few use cases of banking APIs in FinTech apps:
Price Comparison

Peer-to-Peer Currency Exchange or Lending

Investment Management

Payment Processing

Bolstered Account and Identity Fraud Protection
Here, you should be aware of the fact that improper API integration leads to errors and unfortunately, an error costs more when it comes to banking, regardless of online or offline!
We have gained the expertise to integrate top banking APIs into FinTech apps with the highest-ever success rate. Such expertise draws a line between expert developers and noob developers!
Is your FinTech app idea market-ready? Validate by answering these 7 questions.
Is my FinTech app idea falling under the trending FinTech app category?

Is my FinTech app aiming to solve any real-life problem?

Are those real-life problems significant to people?

Do I have a strategy to keep revenue high while offering services at a very aggressive price?

How should I adhere to government regulations?

With which features can I bring my FinTech app idea to reality?

Should I first develop the MVP version of the app or the full-fledged app?
Stuck anywhere? We're here to help you - from idea to execution and beyond!