How to Solve Healthcare Staffing Issues With App like BookJane?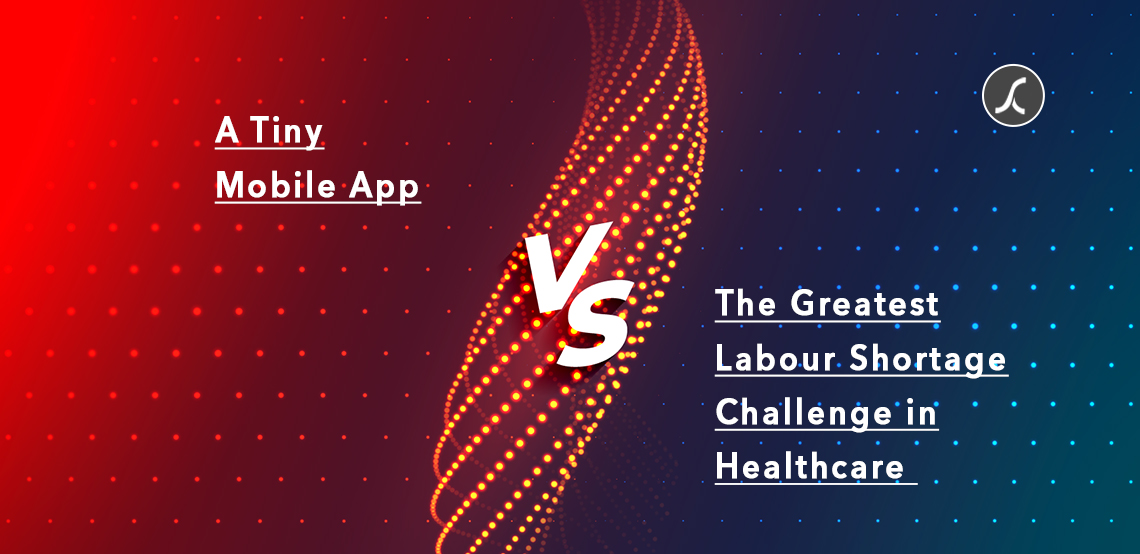 2 years ago
According to Statistics Canada, job openings for nurses have increased significantly, but many positions remain vacant.
The most popular job portal - Indeed - revealed that nursing job postings receive very fewer clicks as compared to other job postings.
This suggests a growing labour shortage in the healthcare industry.
However, there are a few organizations that are leveraging technology to solve the healthcare staffing issues.
One such an organization is BookJane.
BookJane is helping healthcare entities fill staff shifts on short notice with its innovative healthcare staffing platform or BookJane App.
But before discussing how BookJane solves healthcare staffing issues, let's first discuss how severe the issues are!
How real the healthcare staffing issues are in Canada?
Let's just skip the pre-pandemic time. Because the real fear emerged after the first pandemic wave hit Canada.
According to the recent news article published in CBC, Saint John hospital staff suffer burnout.
It was revealed in province's latest healthcare consultation session.
The situation is so severe that staff are having mental health-related challenges.
The only reason for overburdened staff is the lack of adequate staff members in a hospital.
While I was about to done with reading this news, another news popped up.
CBC reported that the Ontario health agency is allowing hospitals to transfer the patients without their consent if the hospitals are in danger of being overwhelmed.
The agency also passed another order that allows the redeployment of staff working in community care centers to hospitals.
This clearly depicts that our healthcare system is not only going through a pandemic crisis - but a labour crisis too!
The biggest fear I have is something bizarre.
As of now, our healthcare system is delaying all non-life-threatening surgeries as healthcare staff are busy treating COVID patients.
So when pandemic will over - how many people will be waiting there for surgeries?
And can our healthcare system successfully cope up with that new demand surge?
I don't think so. Because our healthcare system is in the never-ending loop of staff shortage and more patients admission.
To get out of it, it needs a push from more staff members and technology!
About BookJane App and recent investment they seized from Revera Senior Care
Let's start with,
BookJane Company Information:
BookJane has been very active and successful in the healthcare industry since 2016.
During their initial days, they were providing a platform for the highest quality of in-home care.
They later evolved so greatly that they are now the largest network of caregivers in entire North America.
They are working very closely with retirement homes, long-term care homes, hospitals, child care centres and agencies.
How BookJane App solves healthcare staffing issues:
BookJane is solving one of the biggest challenges in the healthcare industry - labour shortage - using technology.
All licensed caregivers register themselves on the app. From the app, they can accept a shift added or requested by healthcare entities.
Caregivers can access all details of the shift such as date, time, location before accepting it.
The BookJane app works like Uber. But here, healthcare facilities have the ability to select their preferred caregivers for shifts.
So, ultimately, it is the marketplace for healthcare professionals!
You should read: How to start healthcare marketplace?
Caregivers get steady work because of BookJane's extensive partnership with 700 healthcare facilities and agencies across North America.
Staffing agencies can also leverage the BookJane platform by easily finding open shifts and filling it with the team they have.
BookJane is most useful to care facilities.
Whenever they are in need of caregivers, they can add shift details and fill shifts on very short notice.
This way, care facilities can increase their shift fulfillment rates by 90%.
Revera Senior Care investing $1 million in BookJane:
Revera is a very prominent name in the healthcare industry.
With their 50,000 employees, Revera Long Term Care is providing exceptional care and services to seniors across Canada, the USA and the UK.
Recently, Revera Senior Care invested $1 million in BookJane through its Innovators in Aging Program.
Revera invests $1 million in BookJane to help address long term care staffing challenges and modernize the senior living sector: https://t.co/LsufHYIVSq pic.twitter.com/cmGuSnLyxe

— BookJane (@bookjaneinc) September 3, 2020
A major challenge associated with an app like BookJane
BookJane app works in the gig economy and meeting demand with sufficient supply has been the major challenge for all on-demand apps.
You always need to make sure that there are enough caregivers registered on your platform and ready to accept shifts to actually help care facilities fill shifts effortlessly.
Otherwise, they will feel the same you feel when you want to book an Uber ride but the app shows 'no ride available in your area!'
Features to add in the healthcare staffing app
In every on-demand app, there are 2 app modules - one for users and one for service providers or gig workers.
(Here, users are healthcare facilities and service providers are caregivers.)
User App Features:
Signup/ Login

Profile

Jobs/Shifts Listing

Jobs/Shifts Listing Status

Jobs/Shifts Listing History

Jobs/Shifts Management

Chat/Call

Caregivers' Profile Access

Reviews/Feedback
Service Provider App Features:
Signup/ Login

Profile

Available Jobs/Shifts

Shifts /Jobs Details

Navigation to Shift Location

Payment

Chat/Call

Reviews/Feedback

Job/Payment History
Know how we can help you to solve healthcare staffing issues
We're a healthcare-focused IT firm based in Burlington.
We help entrepreneurs and healthcare professionals to utilize technology to address the age-old & modern challenges of our healthcare industry.
Being a Canadian company, we have the ultimate understanding of the Canadian healthcare system and this helps us a lot in delivering the best healthcare IT solutions.
If you're planning to develop a healthcare staffing app like BookJane, we can assist you in multiple ways.
App Workflow / App UI Design

MVP App Development

Full Fledged App Development

Compliance Consulting and Implementation

Business Strategies
Market Launch
If you still have any queries, get them solved in a free consultation session with our top business experts.