How to Build Travel Booking App Like Hopper But for Patients: A Very Unique Idea Solving Real Problems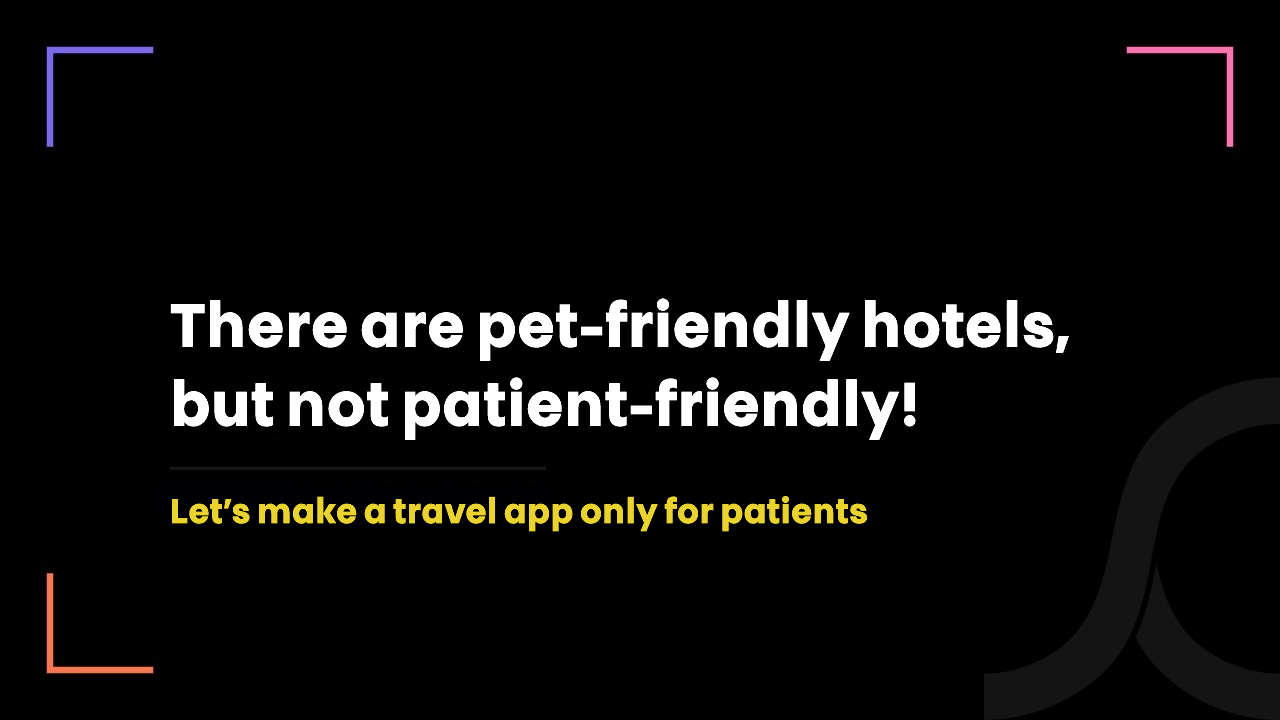 2 years ago
What is the travel booking app, Hopper?
Ranked 4.9 based on 712.2K reviews on Apple App Store, Hopper is the Canadian hotel and flight booking app for travellers.
Using the Hopper app, travellers can find and book the most affordable flights and hotels as the app enables users to freeze the price and also shows price prediction. 
Recently, Hopper is valued at over $5 billion after a secondary deal worth $35 million.
Based in Montreal, Hopper has recently also announced to enter into the home rental market which Airbnb has already been dominating. 
Anyway, being a healthcare IT company, we have a reason behind sharing details of Hopper with you.
Why are we talking about Hopper?
Well, Hopper is just another travel booking startup with great company valuation, great app UI/UX and a very profitable business model.
But this very common travel booking startup gives us an idea of a very unique and game-changing healthcare startup idea - A hopper-like travel booking app but only for patients! 
For you, it is too early to reach any conclusion - let us first share the idea we have in our minds.
Build travel booking app like Hopper but for patients only
People suffering from disease avoid travelling. Have you ever thought why?
Because they have a fear of developing more complications as it is hard to look after themselves as well as find care while they are away from their home. 
So, what about eliminating this fear of patients and letting them also join on their family vacation even while they are diagnosed with any sort of disease?
Here is where a Hopper-like travel booking app but only for patients comes into the picture. 
Explore our idea of building a travel booking app for only patients in more details
So, here is the idea. 
Patients add their medical conditions to the app.
Using its sophisticated algorithm, the app suggests vacation options to the patients while ensuring a risk-free vacation.
The app suggests hotels with nearby clinical centres.
The app suggests nearby pharmacies.
The app suggests the list of clinicians ready to provide virtual care while patients are on vacation and need medical attention.
The app suggests medical devices which let the care team remotely monitor patients while they are on vacation.
The app suggests the best travel and health insurance for the period of vacation.
The app facilitates users to book caregivers too for giving care to patients at their destination.
Our idea of a travel booking app for patients will work on these app modules
1. Vacation Planner
Equipped with advanced algorithms, the vacation planner module studies the current condition of a patient and suggests whether he should travel or not. And if yes, it also suggests the tourist destination based on what is clinically relevant for that patient.
2. Route planner
Based on the destination selected by the patient (user), the app suggests the most comfortable and safe travelling option along with tips to make the journey safer and more comfortable.
If the user selects a taxi, the app shares the user's clinical condition with the taxi owner. It also shares clinical conditions with its partnered flight operators.
3. Stay planner
The app suggests different stay options, specifically sorted out for that one individual user based on his medical condition. The app prefers to share stay options nearby of the clinical centres or with onboard doctor availability. Here too, the app shares the medical condition of the user with the hotel upon the confirmation of the booking.
4. Care planner
This is the most important app module. This module is armed with all care options patients might require while they are on vacation.
For instance, they can find doctors providing telemedicine and have a virtual consultation if they are in need of medical attention. They can find and hire caregivers. They can remotely share vital body signs with their care team. They can search for nearby pharmacies. All these are within the bounds of possibility even if the patients are travelling overseas.
5. Goal planner
If not vacation the next week, the patient can set a goal to go on the most-awaited vacation of his life the next month and to make it happen, the app guides him based on the goal he has set and his medical condition! In fact, the patients can also track how far they have reached and what clinical attention they would need to reach the goal.
What are the problems a patient-focused travelling app solves?
If you're not solving a major problem, even the greatest apps will not survive in the real market. But talking about the patient-focused travelling app, it solves some real problems of the patients. The following are some of those problems. 
Travelling is risky, even for normal people. But for those who are diagnosed with any disease, the risk factor gets double. They might fall ill while on the vacation. They might need medical attention, they even might need medicine at any time.
So, with the patient-focused travelling app's care module, you can help patients plan risk-free travel.
There is no such concept of patient-friendly stay options which provide onboard clinical services to patients. But with a travelling app for patients, you can introduce such a concept that would become first priority for patients while booking a stay.
Emergency medical attention
The majority of patients have a fear of not getting timely access to care while they are away from their homes. But when your app shares the medical condition of a patient with the hotel management & flight operator and delivers easy virtual care options, patients travelling away from home find hope and peace of mind.
Found this idea sensible? We can help you polish it further and achieve it with our healthcare IT skills
We believe in you. You must be looking for something rare and impactful to improve the well-being of patients. 
In case this idea of building a travel booking app like Hopper but only for patients gives you a thrill, let's make it happen, together!
We're Ontario-based healthcare IT company, and since we always deal with healthcare IT, we find the clinical value in travel booking apps like Hopper! 
We've already discussed the technical feasibility of it with our healthcare tech, business and compliance teams which include healthcare app developers, UI/UX designers, business analysts, compliance specialists and QA engineers. 
And here is how they responded, 'Such an epic and useful idea. We would love to work on it!"