How to Build a Wound Assessment Tool With Computer Vision Tech?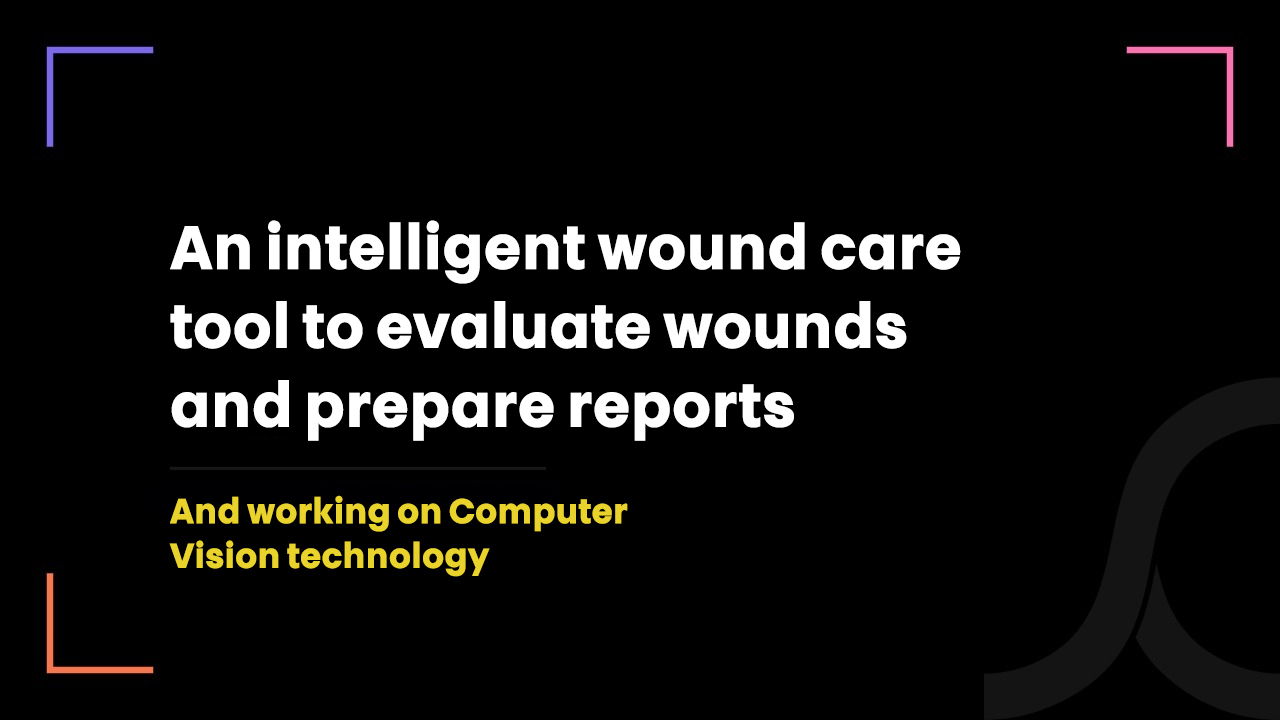 2 years ago
What's so great about healthcare?
People are having the same diseases. People are having the same injuries. The thing which is changing drastically is the way providers treat those diseases and cure those injuries!
None of us had ever imagined that one day there would be a smart tool to evaluate the wound and draft the necessary documents for reimbursement automatically by itself.
More importantly, it would provide crucial clinical value! It would improve accuracy in wound care and enable providers to save time by quickly evaluating wounds and tracking healing progress over time. 
But it is no longer the part of future. Swift Medical has already achieved it. 
Swift Medical raised $44 million for its wound care management tool
As per the news published on Betakit, a digital wound care startup named Swift Medical recently raised around CAD 44 million (or USD 35 million) in its series B funding round. 
The round was led by California-based Virgo Investment Group. DCVC (Data Collective) which invested in its series A funding round again invested in series B.
Swift Medical has been providing a remote wound care management solution, more specifically wound care visualization and touchless 3D measurement.
It facilitates healthcare providers to digitally assess the wound and check its healing progress over time through their dashboard. 
All a healthcare provider or patient needs to do is click the picture of the wound and upload it to Swift Medical solution.
With its sophisticated algorithms, the platform measures the area, length and width of the wound and shows the progress in a graphical format for easy understanding. 
According to Swift Medical, 4000 plus healthcare organizations across the USA and Canada are using its technology and the company is witnessing 300 percent year-over-year growth.
Swift Medical is serving home health agencies, skilled nursing facilities, hospitals and wound care clinics. 
Swift Medical is targeting a huge segment of healthcare. Over 30% of beds in the USA are occupied by patients having injuries that cost Medicare around $100 billion annually.
Top use cases of digital wound care management tool
If you are planning to build a wound care tool like Swift Medical, you must know its use cases in order to meet the specific market needs.
The best thing about the wound care management tool is that it can be used in both in-person and virtual care.
In-person care:
Here, healthcare providers take the picture of a wound a patient visited with. Providers then evaluate the wound with the help of a wound care tool and it automatically generates a document with necessary wound information for a referral or for reimbursement. 
From the dashboard, clinicians can even know groups of patients at very high risk, high risk, medium risk and low risk to prioritize care delivery.
Virtual care:
If a telemedicine platform has an integrated wound assessment tool, healthcare providers can virtually provide care for wounds.
All a patient has to do is upload a picture of the wound. The tool automatically assesses it and shows a wound report to the provider for quality virtual wound care. 
The tool can also suggest to patients, whether to consult a doctor or not, based on injury severity and healing progress.
Top technologies a wound assessment tool like Swift Medical works on
Here comes the interesting yet challenging part.
Building a wound assessment tool like Swift Medical that automatically identifies and most importantly understands the wound is all about giving a 'mind' to a computer program. 
A mind that can see, read, understand and take decisions on behalf of the healthcare providers.
We can only be able to achieve this with the help of AI and machine learning technology.
More precisely, it is Computer Vision technology that plays a crucial role here.
Computer Vision is nothing but the field of artificial intelligence that learns computer programs to derive meaningful information from pictures and videos. 
However, Computer Vision isn't the same as AI. Because AI makes computers think. Whereas, Computer Vision makes computers see, read and understand.
Computer Vision works similar to human eyes.
Like we have retina, optic nerves and a visual cortex which work together to see, read and understand an object, Computer Vision utilizes cameras, datasets and algorithms. 
Let's understand its working with a real-life example. 
You take an image of a cat. Now, you want the computer to tell you whether it is an image of a cat or a dog.
The program working on Computer Vision technology requires large datasets having thousands of images of cats and dogs.
It runs analyses of data over and over until it discerns distinctions and ultimately recognizes images.
(In our case, it would be datasets of wounds.)
Here, machine learning technology is used that enables a computer to teach itself about the context of visual data.  
Machine learning algorithms make computer programs prepare rules based on its learning. These are generally if-then rules.
And now, when you upload the real picture of a cat, the program sees your image, observes it and compares different parameters with the rules to conclude whether it is a cat or a dog. 
We can help you build any such healthcare platform working on AI, Machine Learning & Computer Vision
We're an Ontario-based healthcare-focused innovative IT company - has been helping healthcare providers solve challenges with game-changing technologies for 7 plus years. 
We accommodate the best team of healthcare developers who have hands-on experience working with AI, ML and Computer Vision technology.
The best quality we have is we can cleverly utilize all such technologies for healthcare use cases and healthcare IT projects. 
If you want to build a wound assessment tool or any innovative healthcare tool working on all these cutting-edge technologies, we have 3E - expertise, experts and experience! 
In case you haven't noticed, we only serve the healthcare industry with our healthcare-specific knowledge that makes us deliver successful healthcare solutions for Canadian and US markets.