How this Chronic Care Management Solution Becomes Unicorn By Helping Patients Change Behavior?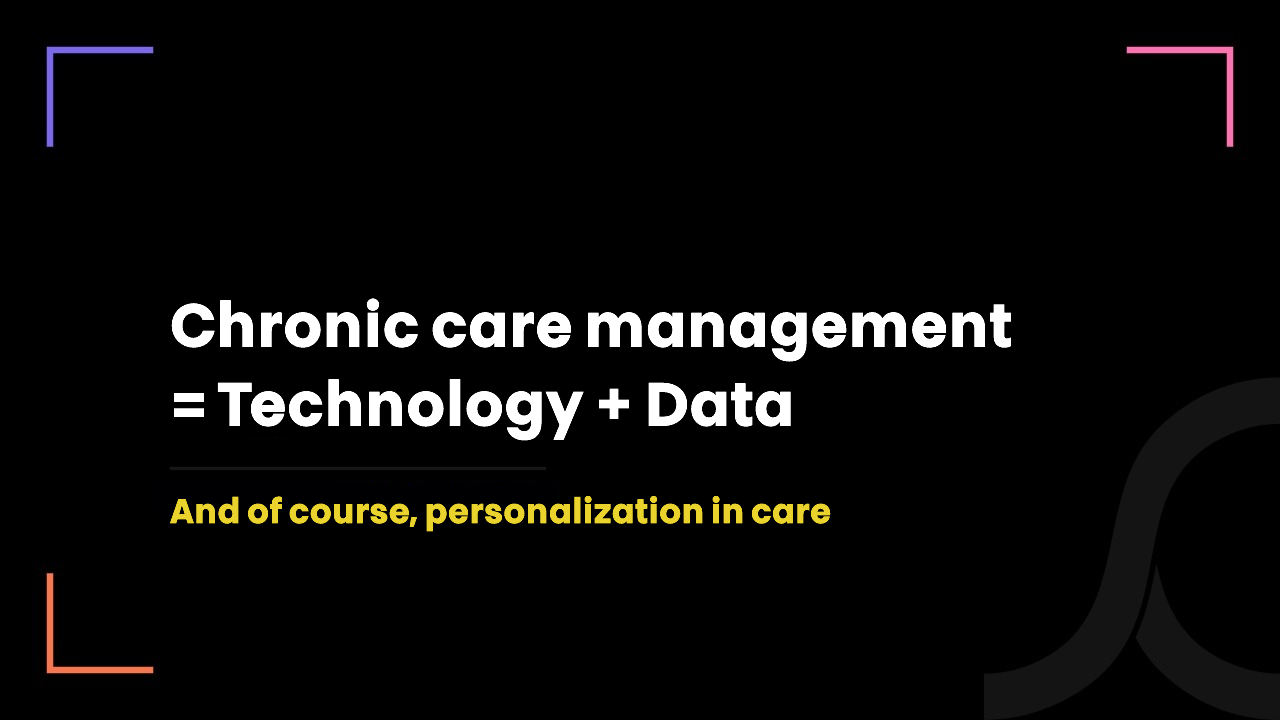 2 years ago
The health tech startup we are talking about
It's Omada Health! Founded in 2011, this San Francisco-based health tech startup has recently raised $192 million in its series E round and earned unicorn status with a valuation of over $1 billion. 
Thanks @Nasdaq for highlighting our big news today here @OmadaHealth. pic.twitter.com/Y4oV50Rls0

— Sean Duffy (@seanduffy) February 23, 2022
Omada Health serves employers, health plans and benefit consultants. It in total serves more than 1600 enterprise customers with several fortune 500 companies.
Omada Health also serves more than half a million individuals across the USA. 
What does Omada Health provide?
Omada Health provides a very comprehensive and integrated mobile/web-based chronic care management solution. 
The startup runs clinically supported and evidence-based virtual care programs for several chronic conditions such as,
Diabetes
Prediabetes
Weight management
Hypertension
Musculoskeletal conditions
Anxiety
Depression
Which are the value propositions of Omada Health's chronic care management solution?
Omada Health claims that it is successfully saving medical costs of $1,169 per member in the first year.
Omada Health provides flexibility to health plans and benefit consultants to pay only when members enroll and it can also be billed directly through medical claims.
Improved long term health
While providing instant virtual chronic care to patients, Omada Health aims to improve their long-term health by helping patients to change lifestyles and behaviour.
How does Omada Health work? 
How does Omada Health become a unicorn? (Very important for you!)
Of course, by targeting real pain areas of patients with a clinical approach based on clinical evidence and learnings.
But the major reason for Omada Health becoming a unicorn is the way its chronic care management platform works. 
According to Omada Health President Wei-Li Shao, "For patients with chronic conditions, the battle for their own health can't be won by visiting the doctor a few times a year. Instead, the battle against chronic conditions is fought in the vast amount of white space in-between visits when patients are making decisions and taking actions."
Its chronic care management solution targets this white space where it trains and encourages patients to adopt a lifestyle and bring behavioural changes that will help them deal with their chronic condition easily. 
For instance, if a patient is having diabetes, the Omada Health platform not only virtually connects him to the provider but between the white-space of the last virtual visit and next virtual visit, it assists the patient in having proper food, performing the exercise, measuring his glucose, and reading lessons. 
Such a personalized care plan enables patients to fight chronic conditions not only with medicines and medical consultation but with behavioural and lifestyle changes too.
Because that's the most clinically-proven way to deal with chronic conditions. 
How does Omada Health provide personalized care in a true sense?
Many health tech startups claim to provide personalized virtual care to patients. 
But what patients actually get are some tips and suggestions based on how they interact with the app and what they answer to a few questions.
To deliver real personalized care, health tech startups must also take clinical protocols and evidence into account. 
Otherwise, they would end up delivering personalized care which patients deny recognizing!
Talking about Omada Health's chronic care management platform, it revolutionizes virtual chronic care with data and performs best with data when technology alone can fail. 
With the perfect fusion of data science, clinical & product design, behaviour science and care delivery learning, it delivers personalized care in a true sense. 
250% of better health outcomes, 50% of better goal-driven results and 200% of better goal achievement are some of the epic results Omada Health has achieved, all thanks to real personalized care!
So, learning for you is, Chronic care management app in 2022 = Technology + Data
Have a similar vision? What about merging your vision with our healthcare IT expertise and healthcare passion?
We are an Ontario-based healthcare-focused IT company.
We are capable of delivering powerful healthcare IT products only due to the perfect combination of our healthcare IT expertise and our healthcare passion. 
Starting with healthcare IT expertise, we understand healthcare as we have been dealing with it for 7+ years. Our entire team has only healthcare-specific but very in-depth healthcare tech, compliance and business knowledge.
And talking about our healthcare passion, well, we see healthcare as a way to change the world, not to only make bucks. We find working on healthcare projects inspiring. And our healthcare IT clients consider our healthcare passion as the fuel to their vision!
The way we can help you is fruitful to you. We can help you in clinical, technology, business and compliance things. 
Because we are armed with healthcare professionals, developers, business analysts, UI/UX designers, compliance specialists, QA engineers and most importantly, a game-changing mindset! 
Imagine all of these experts working with their impactful mindset on your healthcare tech vision!