How Curv Health Mobile App Revolutionizes Employee Assistance Program?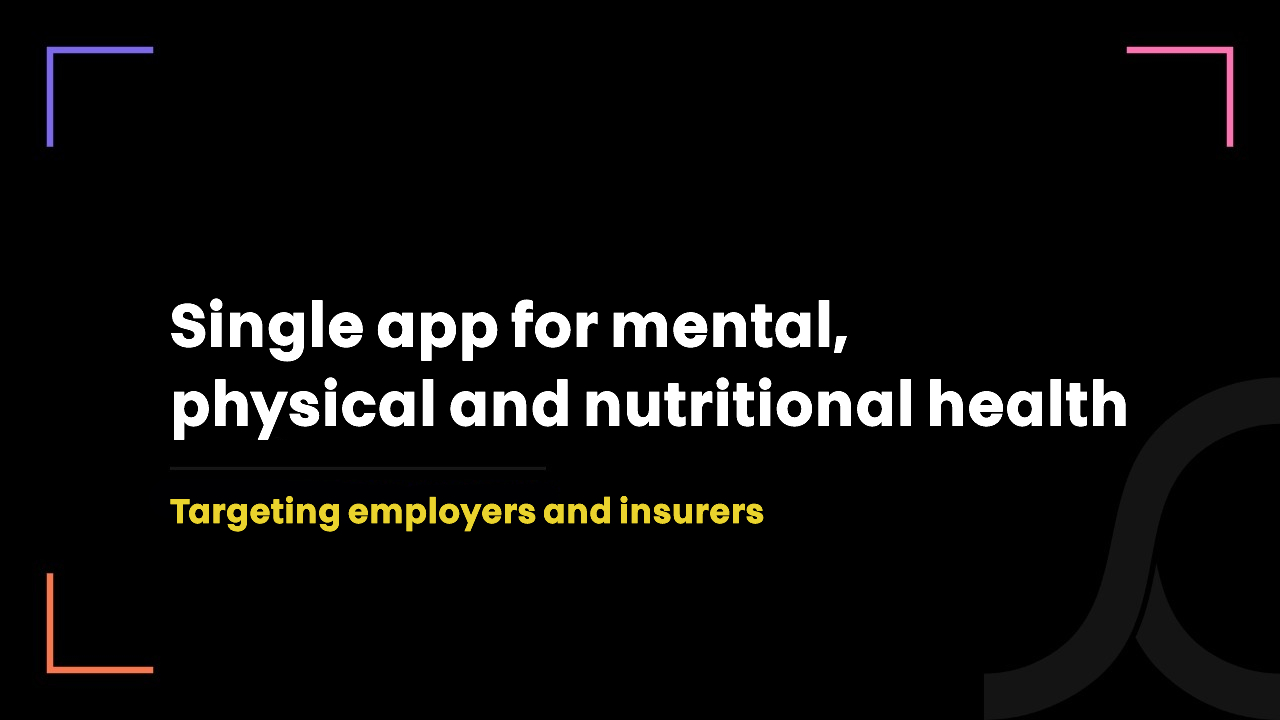 1 year ago
There are a total of 3 reasons why we are writing on Curv Health today. 
First, Curv Health has recently raised $5.1 million for its app-enabled employee assistance program.
Second, Curv Health is revolutionizing the employee assistance program (EAP) with its mobile app.
And third, Curv Health can be your inspiration to build a similar EAP app.
What is Curv Health and what does it do?
Curv Health is Toronto and Halifax-based health tech startup which connects employers and insurers with healthcare providers.
The initial focus of Curv Health was to use AI, computer vision, and machine learning technologies to measure human movement.
Today, using the same technologies, it delivers online rehab & fitness services to employees and clients of the insurers through the mobile app itself. 
In addition to this, Curv Health also provides several other wellness and healthcare services that include physical, nutritional, and mental health care.
Using Curv Health mobile app, users can connect to physiotherapists, psychotherapists, counsellors, dietitians, and certified diabetes educators. 
Not only this, but Curv Health also serves several support needs of the users by connecting them with registered financial & investment advisors, online estate & will planners, career coaches, and registered insurance advisors. 
Recently, Curv Health has bagged $5.1 million in its second round so far from Build Ventures and health tech-focused iGan Partners.
Who are the target audiences of Curv Health and how does it help them?
As of now, Curv Health isn't available to individuals and that's part of their strategy.
Because, for early-stage health tech startups, acquiring an individual customer and acquiring a corporate customer, both are overwhelming. But corporate customers help health tech startups make more revenue as a single corporate customer brings in 100+ customers! 
Thus, Curv Health targets employers or companies and insurers.
Curv Health enables employers to let their employees have easy access to healthcare providers for their healthcare and wellness needs.
Curv Health's online employee assistance program helps employees to achieve their financial and healthcare goals with the help of professionals.
Curv Health offers several plans to employers. The most basic plan starts from just $1 per employee.
Like employers, Curv Health also facilitates insurers to give Curv Health platform access to the members. In a more specific way, insurers can provide members with a single app for mental, physical and nutritional health.
How does Curv Health use cutting-edge technologies for better patient outcomes?
As we discussed before, Curv Health leverages three game-changing technologies, AI, machine learning and computer vision. 
Out of its all services, Curv Health majorly utilizes these technologies in its physical health service.
How?
Well, the app module working on AI, ML and computer vision measures the body movements of users while they are going through virtual fitness and rehab classes. 
Based on the real-time body movement data of the users, the app module determines the precise progress of users that helps coaches to provide some personalized tips to improve the performance, ultimately resulting in quicker recovery and an enhanced outcome. 
This way, Curv Health enhances the patient outcome using a data-driven approach.
Our team has been crushing it over the last few weeks working on a big update, and we can't wait to share it with you. The new app features hundreds of new assessments and exercises that are being added to our library.

Make sure to join our waitlist! pic.twitter.com/Hv7jyYy35h

— Curv Health (@CurvHealth) March 23, 2021
Curv Health mobile app: An quick review
The best thing about Curv Health is it runs an employee assistance program on a mobile app which delivers a much better experience than a web app. 
With that said, let's talk about the user experience Curv Health mobile app delivers.
1) User experience: 
As expected, the user experience of the Curv Health app is remarkable. All pages open smoothly and transitions between two pages are smooth.
With a black and white colour scheme, the app looks elegant. Driving a user journey forward in a streamlined manner makes users feel engaged and not bored. 
2) Feature set: 
Curv Health mobile app is equipped with all important features that deliver real value to the users. For instance,
Video calling: To let users connect with healthcare professionals virtually
Messaging: To let users instantly ask questions to healthcare professionals
Programs: To let users explore customized programs, routines and activities
Manage: To let users manage their relationships with their care teams
3) Security: 
Awareness around data security has been rising among users since the pandemic.
Thus, it becomes crucial for health tech startups to win the trust of users by assuring them that their data is totally secure. 
Talking about Curv Health mobile app, it is compliant with all applicable data privacy laws such as HIPAA and PIPEDA.
If you are wondering, HIPAA is the US federal law that governs the ways digital patient data is collected, used and shared. 
And PIPEDA is the Canadian federal-level law that applies to organizations that collect, use and share personal information during commercial activities. 
In addition to this, Curv Health is also compliant with GDPR which is EU law on data privacy and protection.
Let's talk possibilities to offer employee assistance program with app like Curv Health
We're an Ontario-based healthcare-focused IT company that has been proactive in the Canadian and American healthcare market for 7+ years. 
We've seen both successful and unsuccessful health tech startups and in fact, worked on both!
And that's what gave us the rare confidence of dealing with any health tech challenge with the knowledge we earned! 
Not just having an ideology of a healthcare IT company, but having a healthcare-specific team of app developers, UI/UX designers, business analysts, QA engineers and compliance specialists makes us capable of building solid healthcare solutions. 
We are always looking for someone who has the same passion for healthcare.
And thus, we are delighted to have a discussion with you - regarding what can be done further for patients with healthcare IT and technologies such as AI, machine learning, computer vision, IoT etc. 
P.S. We don't just talk healthcare IT. We execute it too!