Custom Mobile App Development Vs. Pre-built Apps: A Real Story of Entrepreneur Losing $90,000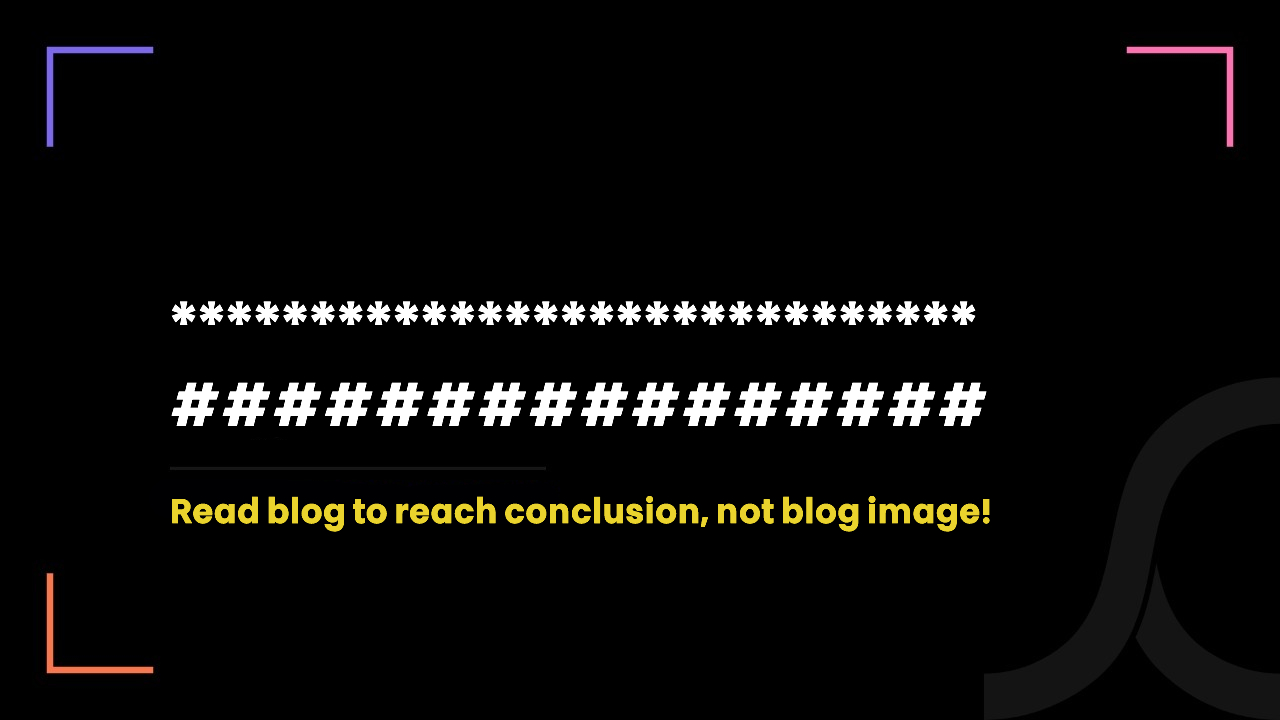 1 year ago
This is what we received from a Canada-based healthcare entrepreneur. The pain was real. We felt it.
We were shocked to find a visionary entrepreneur in a state of helplessness!
Rather than prioritizing the sales, we put emphasis on getting more understanding of how he ended up in such a miserable situation.
So, we scheduled a virtual call and here is what we learned.
How it all started
An entrepreneur discovered a profitable business opportunity in the form of a telemedicine app during the period of the pandemic.
Hence, after aggressive business and financial planning, he finally decided to build a telemedicine app.
Here, he had two choices.
Choice #1: Custom mobile app development
Choice #2: Pre-built telemedicine app
He selected choice #2.
He was completely unaware of how his selection would one day backfire and push him into the trap planned by a few companies!
What led him to this worse decision?
Firstly, he didn't have an understanding of how custom mobile app development works and how the pre-built app market works.
And secondly, he was told the wrong numbers by some sales guys.
He was manipulated with wrong numbers in such a way that all he could think was short-term gain.
And the aftermath ….
He paid $15000 for the pre-built telemedicine app.
But an app without source code ownership is useless. So, next month he paid more $10000 for source code ownership and IP rights.
This way, the total amount he paid for the pre-built app with source code ownership was $25000.
So far, he had the impression that he had closed the best deal.
But soon when he tested the app with a few real users, he realized the urgent need for customization. Because the one-fits-all approach never works in the healthcare industry!
So, as per the contract terms, the only option he had was to hire dedicated developers from the same company and pay them a development fee of $40/hour.
He did it too - just to keep his dream alive.
But he was dealing with amateurs. Developers did not have an idea of the North American healthcare market and compliance laws.
As a result, his project faced a lot of challenged and things got delayed so badly.
In the absence of proper project management methodology and a healthcare-specific skillset, he found himself in an endless loop of coding, testing and errors - in addition to poor communication and collaboration between teams.
He had already invested a lot of time, effort and money. So, rather than pulling back, he continued.
And when he was finally fed up, it was too late.
He had ended up paying a total of $90000 for the app which wasn't in existence.
A major lesson
Your app development journey must go from 'what to wow', rather than 'wow to what'!
Choose your app development journey wisely.
Journey #1:
Journey #2: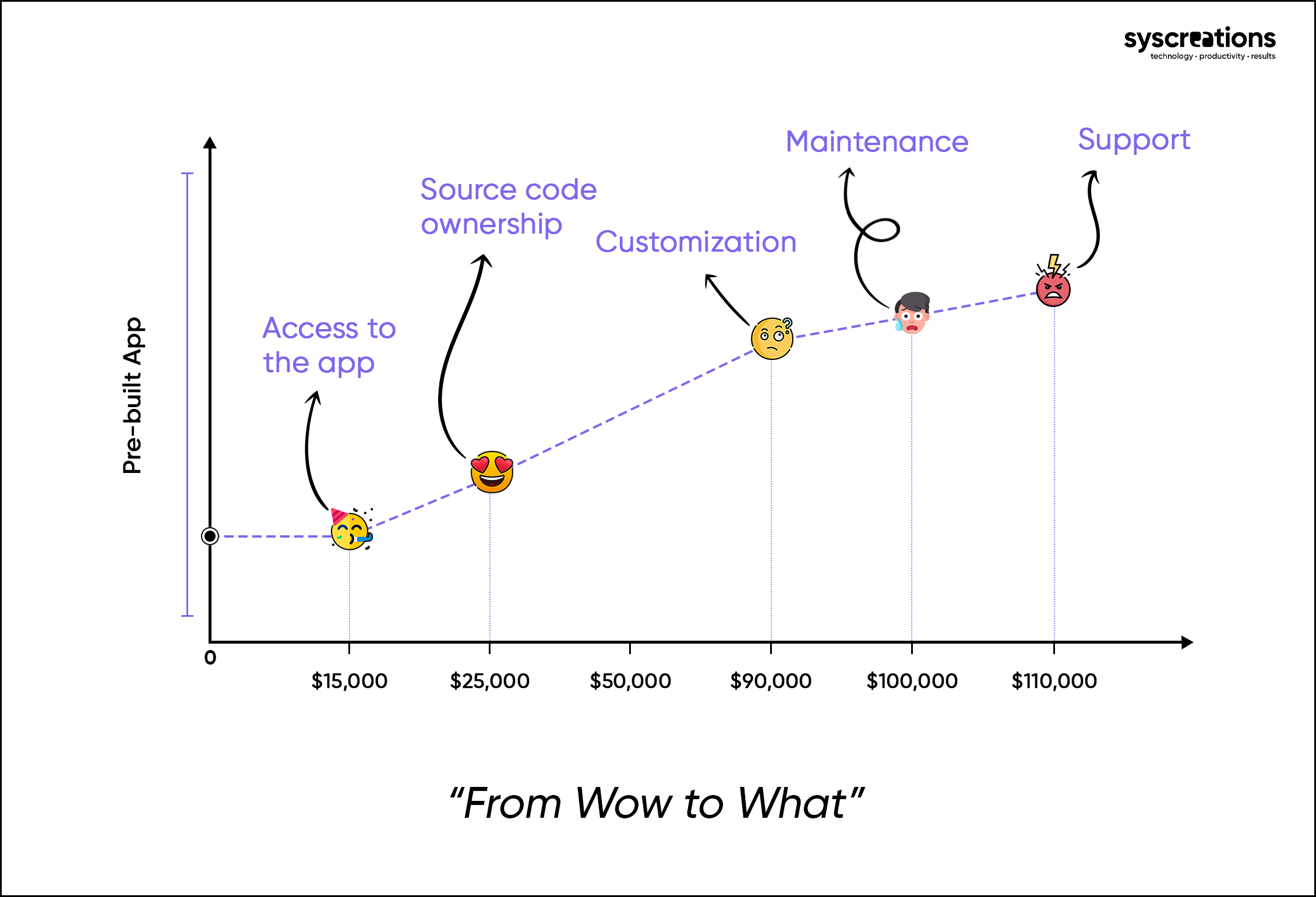 You MUST protect your peace!
Question to you, readers
What would you do if you were in such a mess?
By the way, this is very common.
Companies selling pre-built apps at very low prices make money by charging high development fees for customization.
Because every pre-built apps need customization and they know it.
But the real question: Are pre-built mobile apps bad in all cases?
No. It is a good choice - but there are a lot of conditions.
Thus, to help you evaluate whether to choose custom mobile app development or a pre-built app, we have created an evaluation matrix.
If the total score you get is greater or equal to 25, you must go for custom mobile app development.
If the total score you get is less than 25, you must go with pre-built mobile apps.
What's next?
If your score is equal to or higher than 25, we can help you build custom mobile apps.
A custom app is built following the complete app development lifecycle.
This lifecycle includes discovery >> documentation >> workflows >> UI/UX >> development >> QA testing >> compliance audit >> piloting >> launching >> support.
So, if you want to go from 'What to Wow', rather than 'Wow to What', we are thrilled to have a discussion with you regarding your custom mobile app development needs.