CX Case Studies of Disney, BMO and American Express That Are Going to Be Discussed in Customer Experience Strategies Summit 2020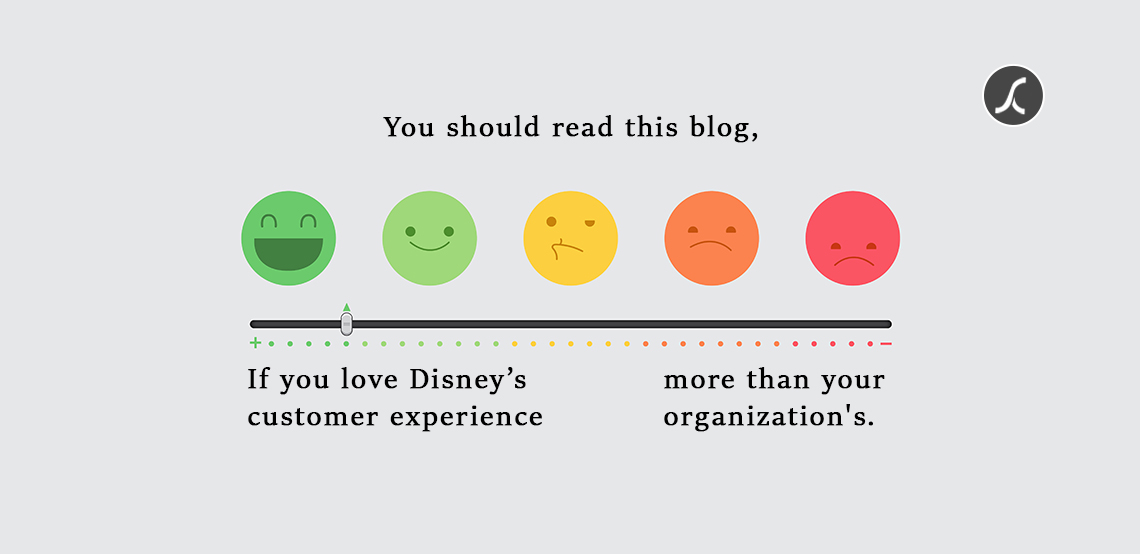 3 years ago
A flagship summit aiming customer experience strategies for nine years straight!
This only shows the significance of the customer experience when people have multiple options for every product or service.
About Customer Experience Strategies Summit 2020 or CXS 2020
It is the largest and longest CX event in Canada. (But now since it goes virtual, you can access it from anywhere in the world between October 14-16, 2020.)
At Customer Experience Strategies Summit 2020, the most talented CX thought leaders from different industries and market verticals gather and share their customer experience related knowledge with real-life examples.
The CXS 2020 is exclusively designed to provide participants with the latest tools, technologies and tactics to step up their customer experience game.
With the knowledge gained from Customer Experience Strategies Summit 2020, participants can solve the most challenging issues related to customer service and experience.
The Major Highlight of Customer Experience Strategies Summit 2020 (CXS 2020)
Well-versed speakers will reveal how top companies across the world plan and leverage customer experience strategies.
They will share the CX case studies of top companies such as The Walt Disney Company, BMO and American Express.
Indeed, this session will be insanely useful!
But, what if you're not attending CXS 2020?
Don't worry. Here we are sharing the CX case studies of The Walt Disney Company, BMO and American Express.
In case you're wondering,
We're a modern full-fledged IT company that practices revolutionary technologies that top companies are using for remarkable customer experience.
So, let's first start with the BMO case study (because the technology they are using is our favourite, and users' too!)
1. BMO Case Study:
Bank of Montreal - North America's 8th largest bank by assets - has been adopting technologies on a large scale and always been on the forefront for innovations.
They have launched the first Robo Advisor product in Canada and recently tied up with Google to roll out mobile-first bank accounts.
Their business practice that revolves around technologies is reflecting on their customer experience strategy.
For users to get answers to their banking-related questions within seconds, BMO has launched a conversational banking assistant named BMO Bolt.
BMO Bolt allows users to get instant answers to their queries using Facebook Messenger and Twitter.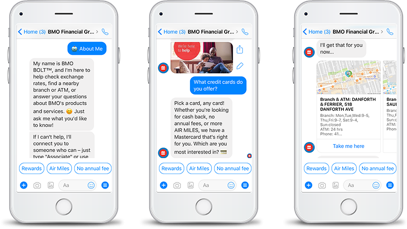 Understand the CX strategy here: Users are using the most groundbreaking technology - chatbot - using the most straightforward channels - Facebook and Twitter!
How do we help you provide a customer experience like BMO?
The underlying technologies used to develop a chatbot are machine learning, artificial intelligence and natural language processing.
We accommodate dedicated chatbot developers who can develop a custom chatbot that answers questions of your users into native English like a real human but within seconds.
Develop Chatbot like BMO Bolt
2. The Walt Disney Company Case Study:
The Walt Disney Company case study for customer experience is the most complex one.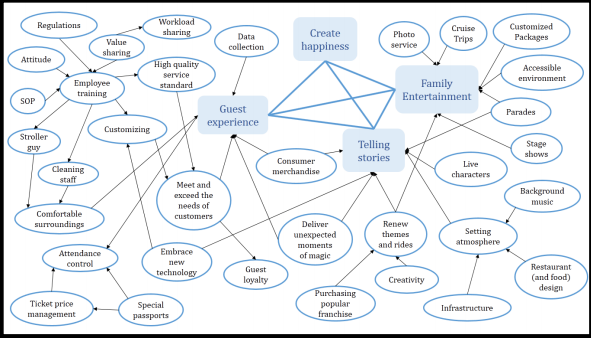 But we're simplifying it with only necessary information.
The Walt Disney Company offers a memorable user experience with,
They customize customer service to satisfy the different needs of their different customers: kids, parents, elders, teens.
Every task performed by an employee or computer system follows the defined workflow or SOP. This reduces the scope of errors that affect the customer experience.
Reduced Workload with Automation:
They aim to create a relaxed work environment for employees as a less-burdened employee can assist a customer more patiently and accurately.
At The Walt Disney Company, many repetitive tasks are automated which creates more time for employees. Employees are investing this extra time in customer service that takes customer experience to the next level.
From ticket pricing to the location of food vendors, Disneyland makes all decisions based on its customer and business data. The data reveals customers' buying patterns and behaviours.
How do we help you provide a customer experience like The Walt Disney Company?
We help you with automation, data and SOP.
We've mastered robotic process automation that automates tedious tasks performed by employees.
Some of the customer service processes that can be put on autopilot:
Customer Problem Solving

Getting Feedback from Customers

Fulfilling Standard Requests

Tickets Routing

Sending Status Update and Onboarding Information

Company Asset Management

Password Resets
We even provide managed cloud service - cloud consulting, deployment, support - to address your requirements related to data on-demand.
And yes, we can automate tasks on the cloud as well!
Talking about SOP or workflow, we define a well-optimized internal business workflow that helps your team deliver excellent service while assuring productivity and accuracy.
Automate Labour-Intensive Tasks
3. American Express
You must be thinking about how epic and unique the customer experience strategy a 150 years old billion-dollar company has!
Yes, the CX strategy of American Express or Amex is legendary and epic. But the major pillar of their CX strategy is the most easily available tech-enabled thing in the world - a mobile app!
A single mobile app eliminates the multiple challenges of the users and provides great convenience.
For instance, customers of American Express only need to open the app to know their monthly spending details. They can even freeze and unfreeze the cards from the app.
Imagine the same scenario without the app - a customer calls the customer executive, requests him to freeze the card, he asks several questions to the customer, and after some 10 minutes, he freezes the card!
Here, a company is not only losing a customer but paying the customer executive - for no reason!

How do we help you provide a customer experience like American Express?
By developing an epic mobile app!
We accommodate app developers and app designers who take your business and financial needs into account and develop the app that will enrich customer experience and also work as the revenue-magnet.
Develop an App for Your Business Within $15K
In case you feel this is not enough and interested to gain more knowledge about CX strategies, you can buy a ticket to Customer Experience Strategies Summit 2020 from here.