Government of Canada is Funding Unique Dementia App Ideas: Know Funded Apps and How Can You Build App for Dementia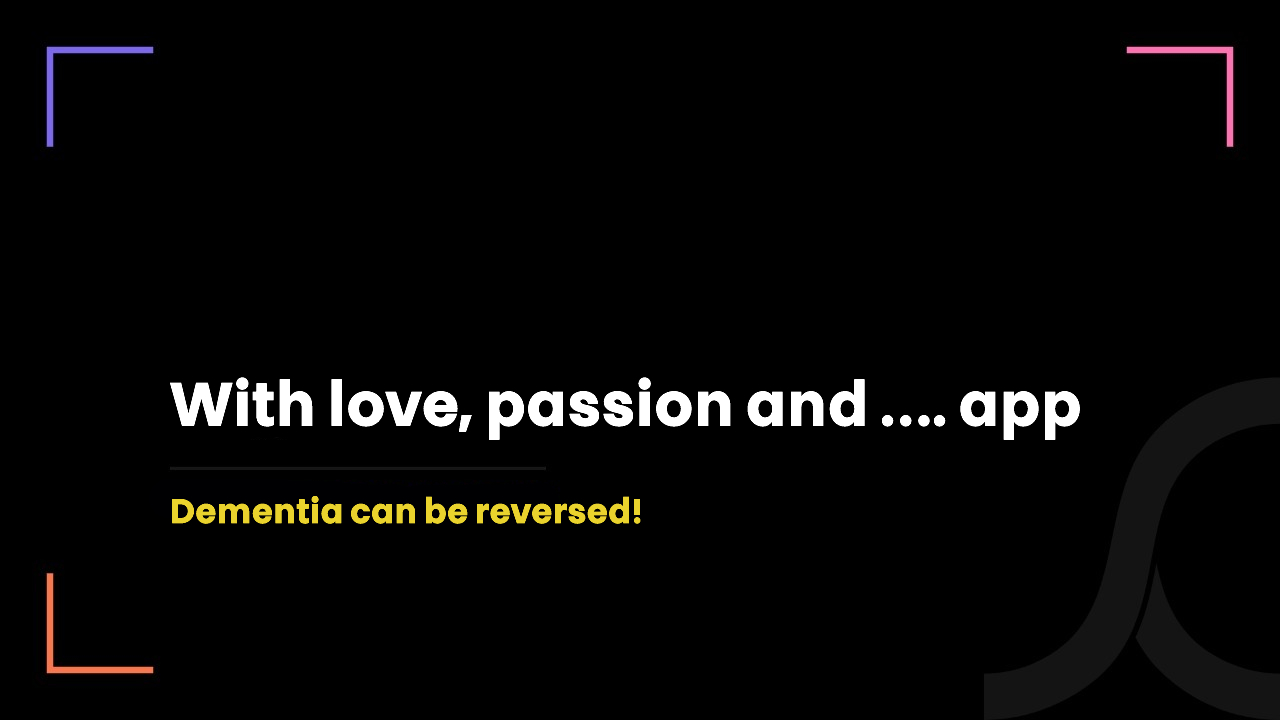 2 years ago
When we searched 'number of dementia patients in Canada' on Google, we were shocked. The numbers are really a matter of concern.
There are 76000 Canadians every year diagnosed with dementia. The majority of them are seniors aged 65+. 
What makes the situation worse is the fact that the senior population in Canada is increasing at a rapid rate and thus, the health department is estimating close to 100000 Canadians diagnosed with dementia in the coming 5 years.
Additionally, seniors aged 65+ diagnosed with dementia face unique healthcare and wellness challenges because of their age.
So to combat rising numbers and challenges around dementia, the Government of Canada has launched a 'Dementia Strategy for Canada' under which it funds unique ideas that make dementia knowledge and dementia care easier, affordable and highly accessible. 
About government's funds for unique dementia apps or dementia technology solutions
The government acknowledges in its official press release that dementia is a major healthcare challenge as more than 450,000 Canadians are currently living with dementia. 
The Honourable Jean-Yves Duclos, Minister of Health has also declared funding worth $1.8 million for 3 unique dementia tech projects.
With almost 452,000 Canadians living with dementia, it is a challenge that many face every day. That's why, today, @RachelBendayan & I announced more than $1.8M in funding for projects in Québec as a part of Canada's national dementia strategy.
Learn more: https://t.co/God6E1DQgw pic.twitter.com/cQOwf8Mi7l

— Jean-Yves Duclos (@jyduclos) January 31, 2022
These projects majorly raise awareness around dementia, reduce the risk and improve the lives of patients living with dementia.
The following are those 3 funded programs/apps.
The Centre collégial d'expertise en gérontologie (CCEG | CCTT)
CCEG | CCTT has attracted funds worth $378,597. They will use this fund to identify best practices for stigma reduction. They will also build a community that will be spreading awareness around dementia among people using tech-enabled videos and online training sessions.
Luci is a mobile app launched by Montreal-based health tech startup Lucilab. Luci app is designed and developed with a vision to help people adopt a healthy lifestyle which will eventually reduce the risk of dementia.
The app helps users build good habits around nutrition, physical activity and brain health. It also provides instant help to users with tele-counsellors. To gain a nationwide footprint, Lucilab will get a fund worth $716,000.
A fund worth $758,430 is reserved for McGill University's existing bilingual Dementia Education Program. Using this fund, they will modify the program with regards to COVID-19 and educate people using a virtual learning platform.
The government of Canada is planning to invest over $50 million in unique apps for dementia and dementia technology solutions over the 5 years. 
How do apps for dementia and technologies benefit dementia patients?
If you have any plan to build an app for dementia, you must have a question, can an app really help dementia patients? 
Well, the use cases of healthcare apps are not just restricted to easy, affordable and rapid care. But many use cases are life-saving.
We have already seen during the pandemic time how apps and healthcare technologies ensured continuity of care and enabled healthcare providers to look after patients remotely and virtually. 
This is just one example. A healthcare mobile app both actively and passively saves lives or at least helps patients live a normal life.
Talking about dementia apps and dementia technology solutions, the following are its top use cases. 
It eases the life of patients diagnosed with dementia
Living with dementia is an overwhelming challenge. Many times, patients cannot even carry out their daily life activities due to memory loss which is a major symptom of dementia.
An app with its voice technology and AI algorithms reminds patients of daily activities with proper voice-enabled guidance and answers several questions of patients like Amazon Alexa or Siri.
However, unlike Amazon Alexa and Siri, the app is built specifically for dementia patients thus it provides personalized assistance to the patients.
It helps patients to not get lost
Several times patients with dementia lose track of a destination or forget the destination itself. In such cases, the app helps patients to reach their destination by guiding them in a detailed manner.
It in fact helps patients not get lost by creating a geo-boundary. If a patient leaves that particular area or location, the app alerts both patients and their caregivers.
If a patient is in need of medical attention, he does not have to go out of his home. From his mobile phone, he can virtually talk to a doctor, get ePrescription and receive medicine at his doorstep.
Here, either patient himself or his caretaker can book a virtual appointment with the doctor. And since the doctor module of the app is integrated with EMR/EHR, he has access to the patient's medical history which enhances the patient outcomes.
It helps caregivers attain care quality and standards
Family members or professional caregivers who are looking after patients have to manage many things at the time. From food to brain activities to exercises and medication, it sometimes becomes challenging for caregivers to remember every aspect of care and ensure quality every time.
But with a mobile app, they can design a planner and get automatic reminders. They can even record the overall health and wellness status of patients in the app and track it over a period of time. They can also get dementia education to deal with different situations.
It empowers care team and family members to remotely monitor patient
Dementia patients living alone in home or even in nursing homes can be monitored remotely by their care team or family members. From their vital body signs to their movement and sleep patterns, the care team and family members receive updates every moment.
This is only possible due to remote patient monitoring tech integrated with mobile apps. The best use case of remote monitoring is it detects the fall of patients and alerts the care team or family members.
Are you on a mission to help dementia patients? We can accompany you as a health tech and compliance partner
Well, we're very excited about healthcare and that's why we choose to be a healthcare-specific IT company. 
We have a simple vision - revolutionize our entire healthcare ecosystem and make it patient-focused with cutting-edge technologies!
Our entire team feels the same sensation working on healthcare IT projects. In fact, we have been working on only healthcare IT projects since the first day of our professional careers. 
Talking about our team, it includes healthcare app developers, UI/UX designers, business analysts, QA engineers, compliance specialists and even healthcare providers. 
We have already been working with several LTC homes, healthcare startups and individual healthcare providers to enhance overall healthcare and wellness standards and patient outcomes using technology.
Here, we would like to tell you that we don't want you to join us on our mission. But we want to join you on your mission! We will bring our healthcare IT expertise that is a fusion of Canadian quality and American innovation!