Edtech Startup Prodigy Raising CAD 159 Million: Develop Your Own App For Schools, Universities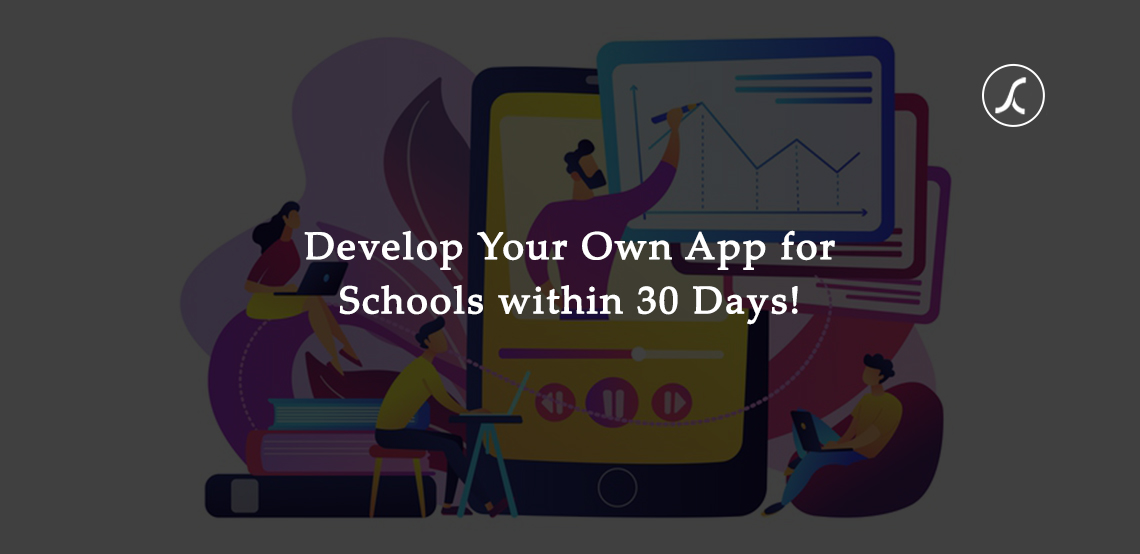 3 years ago
[Note: We don't replicate or clone others' apps. We deploy our own custom app development cycle and design & develop apps from scratch based on unique workflows, use cases and user journeys.]
Since the pandemic, the education sector has been going through a solid transformation and it even hasn't reached halfway yet!
Needless to say that during the lockdown period, schools and universities went online and offered education using online teaching platforms or e-learning platforms.
According to UNESCO, more than 1.2 billion children across 182 countries were affected by school closures during the pandemic.
As a result, many edTech startups witnessed tremendous growth. And many ended up raising significant amounts of funding.
Impact of COVID-19 on Canadian Education Sector
It is known to everyone that during the first wave of the pandemic in Canada, authorities imposed orders to shut doors of the schools.
But during the second lockdown or second wave of the COVID-19, officials are finding it beneficial to keep the schools open.
Ontario's premier, Doug Ford stated, "We cannot put in-class learning at risk."
Dr. Barbara Yaffe, Ontario's associate medical officer of health supported the decision of school reopening.
She said, "The good news is that we're not seeing much evidence of transmission within the schools."
However, many parents denied sending their children to schools and continued opting for remote learning technology.
Since parents are more likely to select remote learning over in-person learning, schools leave with no choice but to invest in remote learning software and apps.
This whole new shift in learning preference boosts the adoption of edTech startups, so does their sales.
During the pandemic, many edTech startups such as ApplyBoard, Showbie and Edsby raised funding.
With a new funding round of $75 million, Ontario-based ApplyBoard landed a $1.4 billion valuation. [TechCrunch]
During August 2020, Showbie raised $5 million in series A and another digital learning platform Edsby raised $5.3 million in series A during the same period of time.
This clearly depicts that edTech startups with their useful apps for schools and educational apps for kids are taking the huge bite out of the Canadian billion-dollar education industry.
Most Recent Developments in Canadian edTech Industry
Edtech Startup Prodigy Raised CAD 159 Million
Recently, Canada's top edTech startup Prodigy raised CAD 159 million for its e-learning platform and math-focused games for elementary and middle school students. 
Vision + Belief = Limitless Potential. Today, 9 years after our inception, we announced one of the largest investments in North American EdTech history for any funding round:
👉🏾 👉🏾 https://t.co/prAU92GDBu pic.twitter.com/BPaJpBHB40

— Prodigy Education (@ProdigyGame) January 12, 2021
TPG Growth and Canadian Business Growth Fund led their series B financing round.
Prodigy was founded in 2011. It aims to connect students, schools, parents and teachers through an e-learning platform.
In the last 9 years, it grew to 100 million users globally from 300 users.
Top Hat Acquired Fountainhead Press
Toronto-based one of the biggest edTech startups in North America - Top Hat - recently acquired a traditional textbook publisher Fountainhead Press.
Top Hat has spent 10 years trying to disrupt #highered—and a big part of that strategy is transforming the traditional textbook industry. I'm excited to announce that our mission has taken an important step forward with the acquisition of @FHPPublishing https://t.co/3eZXDUSB1v

— Mike Silagadze (@MikeSilagadze) January 13, 2021
Within the last year, Top Hat has acquired 3 traditional textbook publishers.
With this new acquisition, Top Hot has now added 500 titles used at 400 institutions onto Top Hat's e-learning platform.
Learning resources have been a major challenge for online teaching platforms. But now it seems like Top Hot just solved it!
Success Of Education Apps or eLearning Apps: Driving Factors Other Than the Pandemic
One of the major reasons why edTech apps are experiencing rapid growth is the way it solves the challenges of all students, parents and teachers.
Let's discuss the challenges of students, parents and teachers an education app solves.
Value Proposition for Students:
Students can either join the live classes or watch the recorded videos of the live classes - whenever they want.
Students can set their academic goals and track them from a digital progress report card under their profile.
The built-in AI algorithms also help students to reach goals effectively with minimal effort.
All a student needs to have to gain knowledge through online classes is a smartphone, tablet or laptop with an internet connection.
It is really convenient for students to learn different skills and curriculum without being physically present at the school.
Thanks to unique features enabling collaboration over communication, students can engage themselves in the educational process same as the in-person learning at schools.
Students can talk to their friends, ask questions to teachers, participate in online group games and even work on projects online with other students.
Availability of Resources
All e-learning platforms provide students with videos, interactive eBooks and other supportive materials to get a deep understanding of a complex subject without scratching their heads.
Value Proposition For Parents:
Students learning online do not require to be dropped off and picked up from the schools. This saves a great amount of time for parents. In fact, this is a big relief for working parents.
It is proven that online learning through educational apps for kids is much more cost-effective than in-person learning. This also saves transportation costs and costs of books and other study materials.
Easy Tracking of Kids' Academic Performance
From the parent dashboard, they can see the complete progress report of their kids, read the teachers' notes and even reply to teachers.
Graphical representation of the progress report makes it easy for parents to understand where their kids are lacking and how they can help their kids to improve academically.
Value Proposition for Teachers:
Easily Accessible to Each Student's Academic Information
Teachers have easy access to each student profile which stores every historic academic detail of the students.
Time-Saving and Easy-to-Use
Teachers can take live classes easily from anywhere in the world. They can take attendance of the students and even take live exams. If needed, they can talk to students' parents directly from the app.
Multiple Teaching Methods
Teachers can share their screens with students, read eBooks, present videos and even make their own interactive videos to make it easier for students to understand the topic.
Teachers can also take one-on-one teaching sessions with the students and give personal attendance to each student.
Types of Apps For Schools You Can Consider to Develop in 2021
You have a choice. You can either develop a sole-purpose app or develop a comprehensive app to completely digitize all of the academic activities of the students.
The following are some of the sole-purpose edTech apps.
It allows students around the world to first select and then learn a new language through live classes, quizzes and games. Duolingo is the best example of such an app.
On-Demand Tutors App Solution
Using such a type of app, a user can hire a tutor on an hourly basis and seek help to learn new skills or solve an academic problem. The app owner takes a fixed percentage of commission out of the paid hourly fee.
Such a type of app can be developed to conduct the exams and declare the results online. You can develop this app as the sole-purpose app or integrate this app module with an app for your schools or universities.
Attendance Management App
The significant use of an attendance management app is to take attendance online, prepare attendance reports and send customized alerts for holidays. Given the fact that managing the attendance of the students is a tedious task, the attendance management app is very useful.
Assignment Submission App
Using such an app, teachers can assign assignments to the students, set the deadline and answer queries of the students. Students can also track the deadlines and submit their assignments.
The working mechanism of the assignment submission app is very important. Upon submission, it automatically checks the plagiarism level in each assignment and prepares the detailed plagiarism report.
This way, it eliminates the need for manually checking the plagiarism of each submitted assignment.
Let's Develop the App for Schools or Online Teaching Platform: Your First Step Is to Communicate With Experts
We're an Ontario-based app development company that understands the Canadian education ecosystem thoroughly.
We accommodate app developers, designers, business experts and legal consultants who all work together to take your app idea to execution.
Using AI, machine learning and AR/VR technologies, our team will develop one of the best edTech mobile apps Canadian students, parents and teachers have ever used.
We also provide you with free business consultation so that you save maximum on app development and spend the minimum on operating cost.
With our dedicated service for drafting business models, we enable you to generate multiple revenue streams and leverage the app to its full potential.
You can connect to our team to discuss your app idea and requirements. We share knowledge for hours without charging anything.