Ultimate Guide to Achieving EHR Interoperability with Ease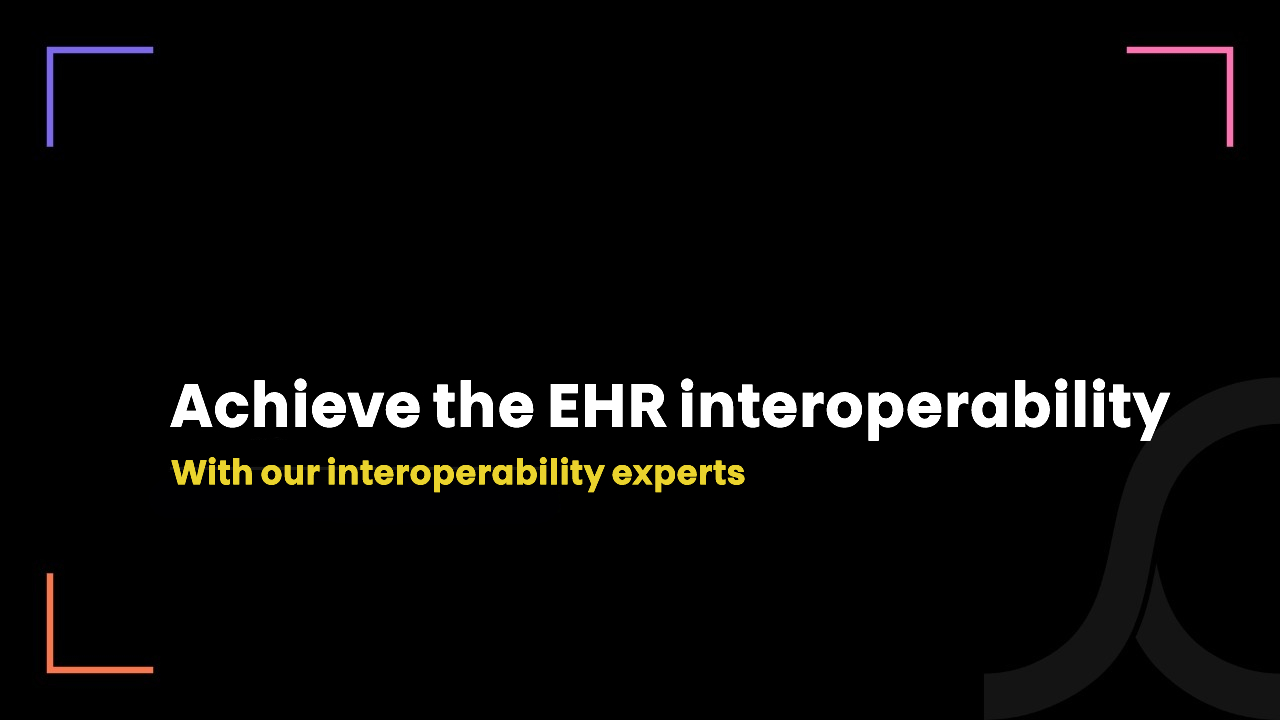 1 year ago
When it comes to the healthcare system, seamless and secure patient data exchange from one system to another is the most important aspect.
To do so, many healthcare organizations are massively adopting the EHR (Electronic Health Records) system to simplify the patient data sharing procedure.
However, EHR interoperability is still a headache for many healthcare systems as they are not qualified enough to understand or address those primary EHR interoperability concerns.
For that reason, healthcare or EHR interoperability solutions have witnessed tremendous growth in the past few years.
As per the reports, "The global healthcare interoperability solutions market size was estimated at USD 1.78 billion in 2018 and is anticipated to grow at a CAGR of 13.0% over the forecast period".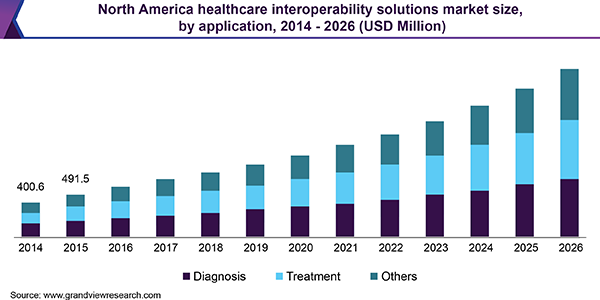 So, let's understand EHR interoperability in more detail.
What is EHR interoperability?
We both are familiar with how EHR can store the patients' health records such as prescription data, demographic data, and much more important data, in one place.
In addition to this, it is specifically designed to share those crucial data with the other healthcare systems to provide a more quality care experience at the point of care.
But, the challenging aspect is that the data exchange between one system to another must be easier, accurate, and seamless.
To achieve that, EHR interoperability comes into action!
It not only helps in the data exchange but also facilitates the communication between the care provider and enables them to improve the quality of care, while at the same time reducing their complex workflows.
In simple words, interoperability improves the patients' outcomes, by giving accurate data at the right time, to the right people.
What is the importance of EHR interoperability?
Let us ask you one question.
What language do you speak while communicating with your friends?
Your answer might be like – the same language that they speak or understand regularly, right?
Why? As it makes your communication much easier and seamless.
The interoperability also works in the same manner. It makes healthcare system communication more efficient, time-saving, and accurate, which directly helps the healthcare professionals to focus on the quality of care.
But, what if you are speaking French and your friends are not well at the French language?
An unclear communication between both of you, right?
The same thing happens in EHR interoperability if there is a lack of standardization in the system.
In other words, there is a high possibility of inaccurate data exchange between the two healthcare systems which can directly affect the quality of patient care due to the lack of standardization.
For that reason, EHR interoperability solutions are important to make better decisions at the point of care and to improve the overall patient care outcomes.
What are the benefits of EHR interoperability solutions?
In the healthcare system, there are three major aspects: care providers, patients, and the system itself.
And EHR interoperability is beneficial for each of them!
So, let's discover each in detail.
Easily accessible patients' data for the care providers:
Interoperability in the EHR system results in easier patient data access for healthcare professionals.
With that, they can analyze the patients' previous health records at the point of care which enables them to diagnose the patients with an accurate treatment plan.
Seamless collaboration in healthcare settings with secure data exchange:
With interoperability, health records can be securely shared with the patients, care providers, clinicians, and other healthcare systems without any privacy and data breach concerns.
As a result, it helps healthcare professionals to make more effective and convenient care decisions for the patients' treatment plans in real-time.
Efficient and cost-saving solutions for the healthcare system:
As we said earlier, healthcare staff require accurate health information of the patients, at the point of care to create a more effective treatment plan.
Without it, healthcare staff need to spend more time collecting the patients' data.
But with EHR interoperability solutions, there is no necessity to worry about the access and exchange of health information between the two healthcare settings.
As a result, it saves valuable time and money for the healthcare staff while at the same time improving the quality of care and workflow efficiency.
What are the primary challenges in achieving EHR interoperability?
With such benefits, nowadays, healthcare settings are showing more interest in EHR interoperability solutions.
However, interoperability is the most difficult thing to achieve for both EHR Interoperability consultants and developers as there are so many primary challenges that need to be addressed such as,
Lack of knowledge among the EHR interoperability developers about common standards such as HL7 and FHIR
EHR interoperability consultants are not qualified enough to decode the data privacy and security challenges
Not allocating the unique identifier to each of the patients
Lack of analysis and measurement of human errors during the interoperability
How can you achieve EHR interoperability?
As we said earlier in this blog, achieving interoperability is a headache for healthcare settings.
However, with in-depth knowledge and exceptional skills, you can achieve EHR interoperability without any complexity.
To do so, you must keep the below things in mind.
Interoperability standards:
When the data needs to be transferred between two different healthcare settings, it must be shared and received in a standard manner. And without it, there is a high possibility of inaccurate data exchange as both systems are different from each other.
In more technical terms – there should not be interoperability issues between both healthcare systems to avoid the errors and data privacy risks.
For that reason, you must have to consider common interoperability standards HL7 and FHIR.
HL7 or Health Level 7 is a protocol that makes sure that the data transfer between the two systems is in a standardization format which is accepted across the globe.
Know how we can help you with our EHR interoperability consultants and developers
"For us, achieving interoperability is a straightforward process".
We are an Ontario-based full-fledged healthcare IT company.
When we say "straightforward process", we mean it as healthcare IT is the only thing we have been doing for over 7+ years.
With our hands-on experience, we are qualified enough to decode all the interoperability issues with our simple but effective procedure.
We can accomplish that as we have a dedicated skillset and proven knowledge of healthcare business, compliance, and technology that can bring the fire to your HL7 and FHIR integration.
And the most important thing about us is that we only work for healthcare entities, healthcare enterprises, and healthcare start-ups.
In other words, we have a mission to simplify the workflow for the entire healthcare industry which can not only be beneficial for the healthcare professionals but also for the patient and the entire healthcare startup community.