How to Start Employee Wellness Programs with Your Own Mobile App?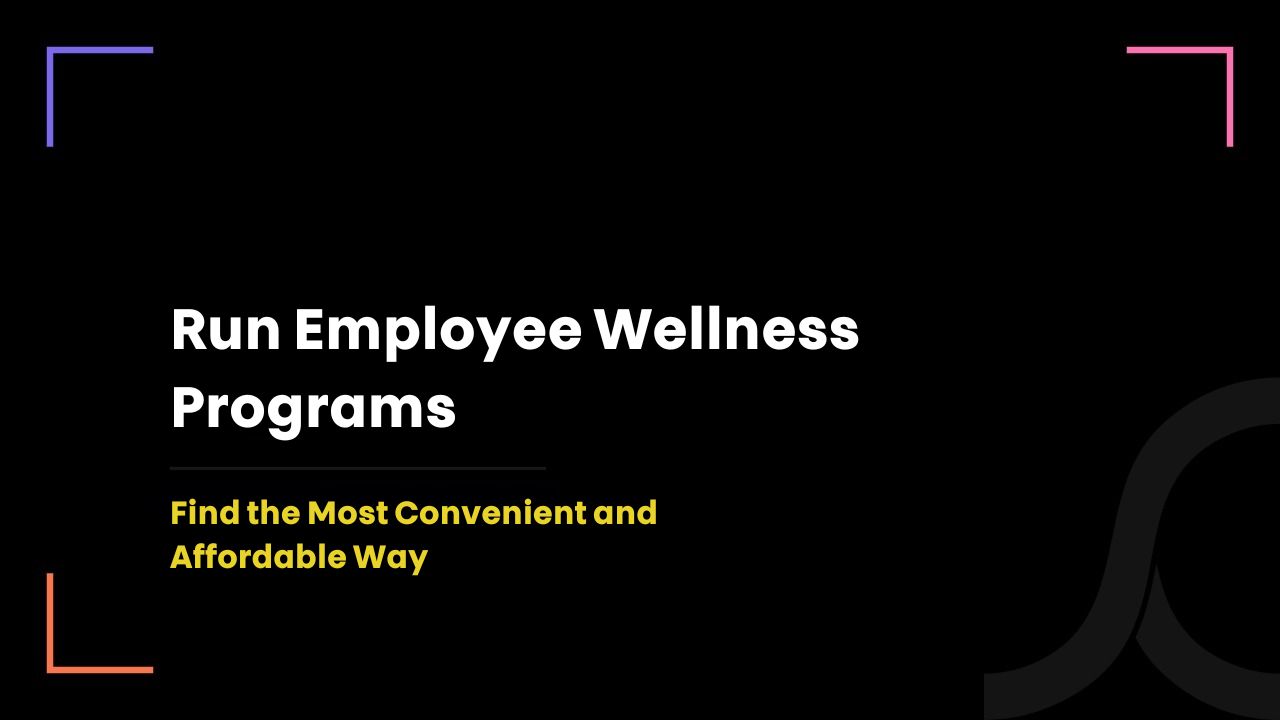 2 months ago
Dear CEOs, this blog will save your company cost.
Dear Chief Human Resource Officers, this blog will save you time and effort.
How?
In this blog, we will discuss the most convenient and affordable way to develop an employee wellness app to plan, design and launch employee wellness programs.
Yes, and it is with your own offerings, resources, and tech.
But first, let's answer,
Do Employee Wellness Programs Really Matter?
Imagine a scenario,
One of your team leaders develops awful mental health due to some of his personal issues.
Every day he comes and works for your company with the same awful mental health.
This leaves a negative impact on his productivity, delivery, and relationship with other employees working under him.
The situation remains the same for months and it starts affecting his team members too.
They are all now demanding a new team leader or would be willing to resign.
Corporate wellness programs avoid such situations from arising at a corporate level due to the personal issues of the employees.
If we look at the data, some 71% of global employers offer wellness programs for their employees.
But why a wellness program is a must for an organization?
To answer the question, we've enlisted a few reasons below.
According to the Global Wellness Institute, "the cost of unwell workers represents 10-15% of global economic output."
What is the Best Way or Approach to Offer Employee Wellness Programs?
Using mobile technology!
We call it a mobile app.
Why?
Well, a mobile app is easy to access for every employee, HR team, and wellness expert.
They can communicate and collaborate with each other using built-in chat, voice call, or video call functions.
HR teams and wellness experts can also launch a wellness program rapidly and track the progress of each employee from the dashboard.
We will discuss how you can utilize a wellness mobile app later in this blog.
First, it is important to address,
Your own Wellness App Vs Other Subscription-based Wellness Platform
You should know the benefits of your own app before going for employee wellness app development to build employee wellness app.
| | | |
| --- | --- | --- |
| | Your Own Wellness App/Platform | Others Subscription-Based Wellness Platform |
| Cost | The upfront cost is high. But over time, you will be able to save a lot of money. | The upfront cost is low. But over time, it starts taking a toll on your budget as every month you have to pay an amount for a subscription. |
| Usage | You can use it for an unlimited number of employees and wellness programs. | They charge you around $8 per employee per month. |
| Customization | You can customize it according to your internal business workflows. | It follows the 'one-fits-all' approach. Thus, the scope for customization is either zero or limited. |
| Integration | You can integrate it with almost all business apps and platforms you're using. | You can integrate it with only supported business apps and platforms. |
| Investment and ROI | This requires a bit more investment but it ensures a very high ROI. | This requires low investment, but it ensures a low ROI. |
If you're still planning to opt for a subscription-based wellness platform, we won't disappoint you.
To Those Who Love a Subscription-based Wellness Platform - Dialogue is for you!
Dialogue is one of the most prominent healthcare-focused companies globally and is #1 in Canada.
It provides a leading telemedicine app that has been experiencing tremendous growth since the pandemic.
The company launched a healthcare platform that combines primary care, stress management, mental health, and the Employee Assistance Program.
NEW! A platform unifying health and wellness programs, designed to evolve with Canadian employers' and organizations' needs and built to deliver high quality, multidisciplinary virtual care from a single, modern app: https://t.co/SYa1q6g8YJ

— Dialogue (@godialogue) January 7, 2021
All of the wellness programs are available through one mobile app and one centralized admin panel or dashboard.
Following is the pricing structure of Dialogue's subscription-based wellness platform.
To Those Who Wish to Develop Their Own Employee Wellness App or Platform like Dialogue - We're Here for You!
We're an Ontario-based team of problem solvers!
We solve healthcare challenges with affordable mobile tech.
Our developers, designers, compliance consultants, business experts, and research fellows have already identified the possibilities of wellness apps and delivered many.
We'll develop the employee wellness app for you in such a way that you can achieve the following with ease.
Wellness Programs You Can Offer with Your Own Mobile App to Employees
Employees can set their fitness goals in the app and the fitness experts guide them online and push employees toward their goals.
With an easy tracking option, employees, the HR team, and fitness experts can view the progress report of each employee.
The app also enables one-to-one online training and consultation.
Smoking Cessation Programs
You can design and launch a smoking cessation program or any bad habit cessation program through the mobile app.
By sending timely and custom notifications to the employees enrolled in such programs, the app helps employees get rid of bad habits without putting much effort.
It also guides and motivates employees to reach goals.
Using the wellness app, the employees can easily connect to physicians and get prescribed for anything.
The built-in HIPAA-compliant telemedicine capabilities of the wellness app make it possible in a very secure manner.
Employees can join yoga classes from anywhere in the world.
Automatic reminders make sure that an employee never misses yoga classes.
Employees can record the session and perform yoga on their own.
The app guides the employees about food intake.
Employees can easily track what they are taking in food and based on their habits and goal, the app automatically suggests some healthy food with good nutrition value.
The app also seamlessly connects employees with dietitians for expert advice.
With breathing exercises, sleep trackers, soothing music, mood tracker, motivational articles, and online counseling with psychiatrists, the app helps employees have the highest level of mental happiness.
The possibilities are endless!
Your little investment in a wellness app will make your employees give you high productivity, fewer errors, a nontoxic work environment, and profitable output in return.
You already know the fact that if you have around 50 employees and choose a subscription-based wellness app, you have to pay $400 each month as a subscription fee.
But if you develop your own employee wellness app, you would end up covering the development cost within 2 to 3 years! (based on paying $400 per month to 3rd party)
If you still have any doubts, let's schedule a consultation for you with our business experts and developers.