Start Local Food Delivery Co-Operation To Avoid Commission-Based Delivery Apps: How & Cost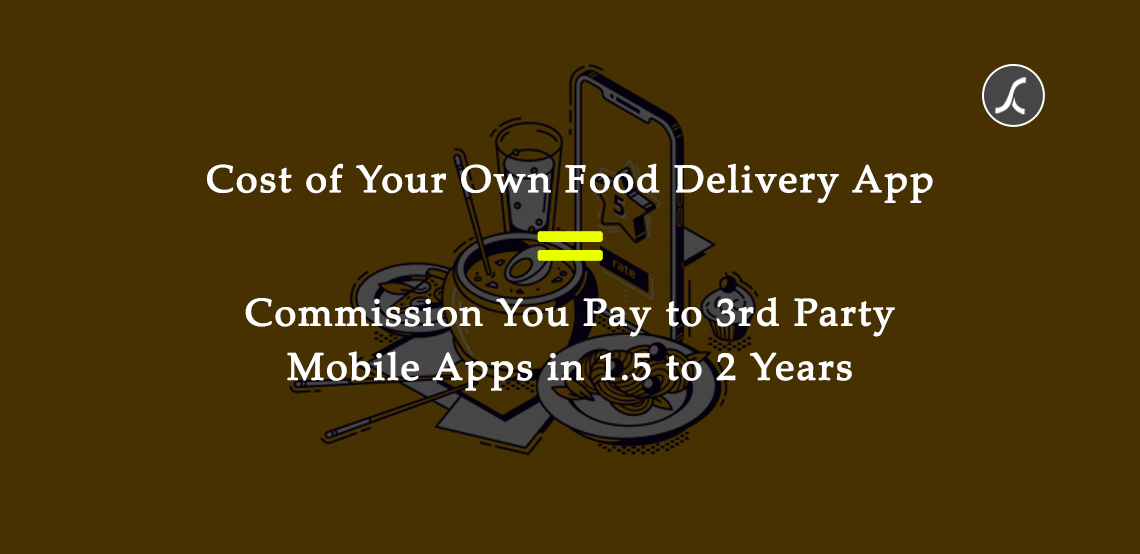 3 years ago
Roger Yang has been running a Pizza Shop in Downtown Toronto.
In May 2020, he decided to do something crazy.
He wanted to have an alternative to 3rd party delivery apps.
Why? Because food delivery service apps such as UberEats, DoorDash, and SkipTheDishes take a huge bite out of restaurants' profit and provide poor support.
Restaurant owners also lack control over delivery drivers.
This tweet of Roger Yang clearly depicts how poorly delivery drivers handle the food and how frustrated restaurant owners are!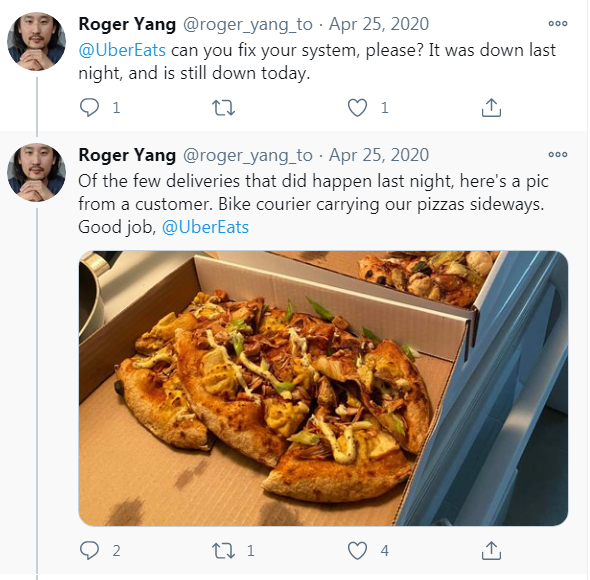 He stated in the interview with CBC News,
"In the long term, we're still going to do a lot of delivery and we'll need to have solutions that make it work for the restaurants. Otherwise, we risk a slow death."
The Problem with the 3rd Party Food Delivery Apps
Roger Yang registered his restaurant on UberEats during the pandemic.
He was hoping that UberEats would give him more customers and more profit.
But soon Yang found that they are just handling their existing customers over to UberEats. Nothing more!
He also found it very frustrating that on each meal order, the UberEats was taking commission up to 30% from restaurants.
Furthermore, the delivery drivers who are independent gig workers are a big part of the problem as even the food delivery companies do not have control over them.
If they delay the delivery, customers blame the restaurants and restaurants cannot do anything.
Many times, the algorithm of the app assigns two deliveries at once to the same driver.
This is a very great earning opportunity for drivers.
But for restaurants, they have to prepare two orders in record-breaking time.
And for the customers, they need to wait until the driver completes the first delivery!
And Here's the Solution For Restaurants Frustrated With 3rd Party Food Delivery Services
A restaurant-run co-operative model is a solution.
What is the restaurant-run co-operative model?
The prime focus of the restaurant-run co-operative model is to dodge the high commission, poor support, and lack of control over delivery drivers - of top food delivery apps in Canada.
Under this model, you as the restaurant owner hire your own delivery drivers who receive insurance and hourly salary.
You can train your drivers to not only deliver the food but to work in the kitchen and cleaning area.
When there is no delivery, they can utilize their time in the kitchen and cleaning area.
The next step is to collaborate with other local restaurants, hire more drivers and split the cost as well as resources.
Meaning, if there is a food delivery request in your nearby restaurant and it does not have any delivery driver, that restaurant can utilize your driver and deliver food to its customer on-time.
Since these are your hired drivers, you will have higher control over them.
However, such a model requires extreme collaboration and communication which can only be accomplished by a food delivery mobile app.
Days are gone when apps are only for big players. Mobile apps are now very affordable and easy-to-own.
It only costs the commission you pay to 3rd party mobile apps in the span of 1.5 to 2 years.
The Working Of the Restaurant-Run Co-Operative Model
You tie-up with all restaurants in your area or city.
You hire delivery drivers and develop the app.
You split the cost with restaurants you've tied up.
All tied up restaurants register themselves on your app.
Customers order food from either your restaurant or listed restaurants using the app.
Your hired delivery drivers deliver the food.
You don't take the delivery fee & commission from the listed restaurants as you've already split the cost.
Each restaurant enjoys full earning and control over drivers.
The Scope Of the Restaurant-Run Co-Operative Model
Well, you must be wondering whether your idea to develop a food delivery app for your own restaurant and other local restaurants will work out or not.
Of course, it will. And there are solid reasons.
Ask yourself? Why am I planning to develop my own app like SkipTheDishes or DoorDash?
Because, you don't want to pay commission to 3rd party apps, you want to have higher control over delivery drivers, you want to provide the best service to your customers.
Just like you, many other restaurant owners are dreaming the same - and not finding 3rd party apps useful and profitable at all.
If you solve the problems they are facing with UberEats, DoorDash and SkipTheDishes, they would really appreciate your app idea.
And - in the worst-case scenario - if they don't want to tie up with you, you can develop an app for your restaurant only - and outperform them.
After all, a food delivery app costs the commission you pay to 3rd party mobile apps in the span of 1.5 to 2 years.
The Government is Supporting Home-Based Food Business
Many entrepreneurs prefer to first start a home-based food business before jumping to the niche market.
To support these entrepreneurs, the Ontario government recently announced regulatory changes to allow more flexibility to sell low-risk, home-prepared foods via online and offline channels.
They also announced to provide a guide on how to start a home-based food delivery business.
Entrepreneurs who want to take their home-based food business to the next level should consider the mobile app to reach more people and manage the business through a screen only.
We're All Set to Develop a Food Delivery App Like DoorDash or SkipTheDishes For You.
We don't call ourselves the food delivery app development company.
We're just a team of problem solvers - who code, plan, execute, design, deliver, support and automate - to solve the problems.
Our in-house app developers, designers, business analysts and legal experts remain always eager to bring the change - and make technology affordable for everyone.
If you want to solve the challenge we just shared in this blog - or any other challenge you're facing with your restaurant business, just share it with us.
We promise you to make you free from all challenges - with an affordable app - within 30 days!