Is There Any Free Medical Billing Software in Canada?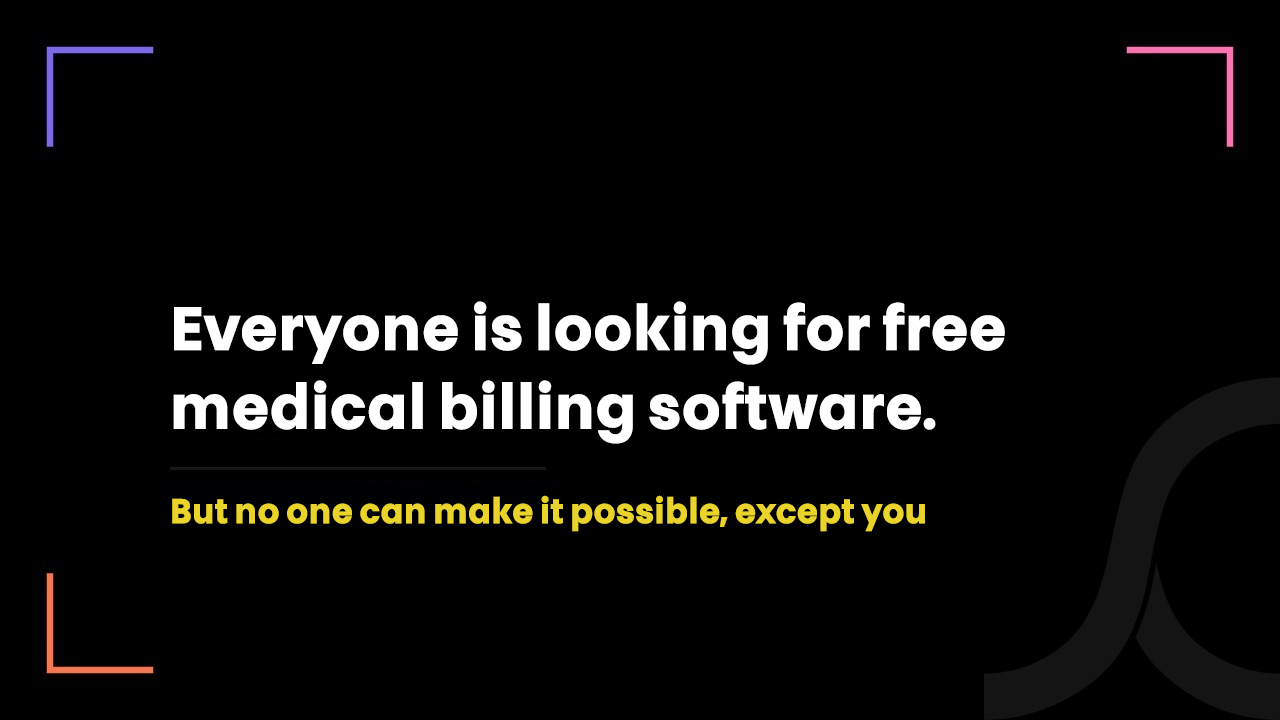 4 weeks ago
No, there isn't any.
But yes, they provide a free trial and many software provide a few features for free to use.
But those are basic features and do not help healthcare providers in any way.
Each medical billing software charges a few percentages on every paid claim by the health ministry of provinces.
For example, Dr. Bill which is the best medical billing software charges 1.95% on every paid claim. 
In other words, if a physician is paid $200,000 annually as reimbursement, he ends up paying around $4000 to Dr. Bill.
However, getting free medical billing software is feasible.
And it is also feasible to make millions with that billing software. 
Let's discuss how.
How to Get a Free Medical Billing Software?
Let's talk about real data and on-ground realities. 
Nothing is free out there, especially in IT and technology.
And if it is free, it surely lacks some features or has several privacy vulnerabilities.
Medical billing software is a million-dollar business. 
All these software providers are making millions as they are the very important 'transaction medium' between health ministries and healthcare providers.
Even if they charge only 1% on the paid claims, they would end up making more than $20 million annually as there are many thousands of healthcare providers using their billing software.
The only way healthcare providers can get free billing software is by building their own software. 
Let us explain with an example. 
You are always in need of your own car to commute.
But you hire Uber every day which costs you $1000 every month.
This way, in the next 24 months, you would have spent $24000 on Uber. (And remember, that's not your car. You have zero control over it.)
Instead, what if you do not spend but invest your $24000 to get a brand new Toyota?
It will be your own car. 
You are free to use it the way you want to use it. 
You are free to take it where you want to take it! 
And you have full control over it. 
The same applies to the medical billing software.
Rather than paying software providers $4000 or whatever amount you are actually paying in a year, why not invest that amount to build your own billing system?
The Financial Perspective of a Free Healthcare Billing Software 
Suppose, you as a physician annually pay $4000 to a billing software provider as per their fee. (1.95% on paid claims)
After the 8 years, you would have paid them $32000.
But if you stop using their billing software now and build your own software, it also costs somewhere similar to the amount you would pay them in the next 8 years.
So, this way, after 8 years, you will cover the money you have invested in your own billing software and then it will be free for you - forever.
The following graphs will give you a better idea.
(The graphs are based on the assumption that you are paying $4000 every year to billing software and $32000 is the cost to build your own software.)
1. You spending on others' medical billing software
Price is ever-increasing. 
2. You investing in your own medical billing software
Here, you invest $32000 for one time. You cover that cost in 8 years. And after that, you will be enjoying your own billing software for free!
(You will take 8 years to cover the cost because we are comparing it with the scenario of you using others' software and paying $32000 in 8 years.) 
So, now you must have an idea of how you can get free medical billing software!
But we are not done yet. We have more to share.
You can actually make millions with your own billing software for healthcare.
Let's discuss that. (But this is for healthcare providers who want to be entrepreneurs!)
Don't Just Use Your Medical Billing Software for Your Practice. Let Others Use It and Make Millions  
You can let other healthcare providers use it on a subscription basis.
In the startup ecosystem, subscription is the gateway to million-dollar revenue! 
As of now, all billing software providers in the healthcare industry are taking a huge bite - from 0.25% to over 2% on every claim.
So, what about providing your billing software to healthcare providers and taking only 0.5 or 0.10%?
This will disrupt the industry and you will soon dominate. 
Even with 0.5% of 0.10%, you will make millions of dollars as there are thousands of healthcare providers and their million dollars of the transactions with health ministries!
Let us give you some figures. 
In Ontario alone, there are 15000 physicians.
And if every individual physician in a year makes the claim of $200000, you will make $200 per physician per year as per 0.10% of the subscription fee.
So, with 10000 physicians using your software, you will make $2000000 in the year.
And this is only with the physicians in Ontario!  
Imagine, the entire Canada and all healthcare providers!
Such a massive market you will have to earn!
Don't You Think This Idea is Worth Implementing? If Yes, We Are Here To Help!  
We're an Ontario-based epic team of healthcare tech, compliance and business experts.
When it comes to healthcare, we are limitless.
Because, we're young, energetic, and people full of healthcare ideas! 
Yes, we only work in the healthcare industry.
Because that's only what we know. 
With our technical and clinical expertise, we make magical things happen in our country's healthcare system. (You can check out our case studies)
We've worked with long-term care homes, healthcare startups and even enterprises.
We only talk about ideas, their scope, and how to execute them!
If you want to build your own medical billing software, you are invited to have a productive discussion with our executive team.
Just say hi. We will get back to you within hours.