Gamification in Healthcare Apps: Increase Patient Engagement by 10X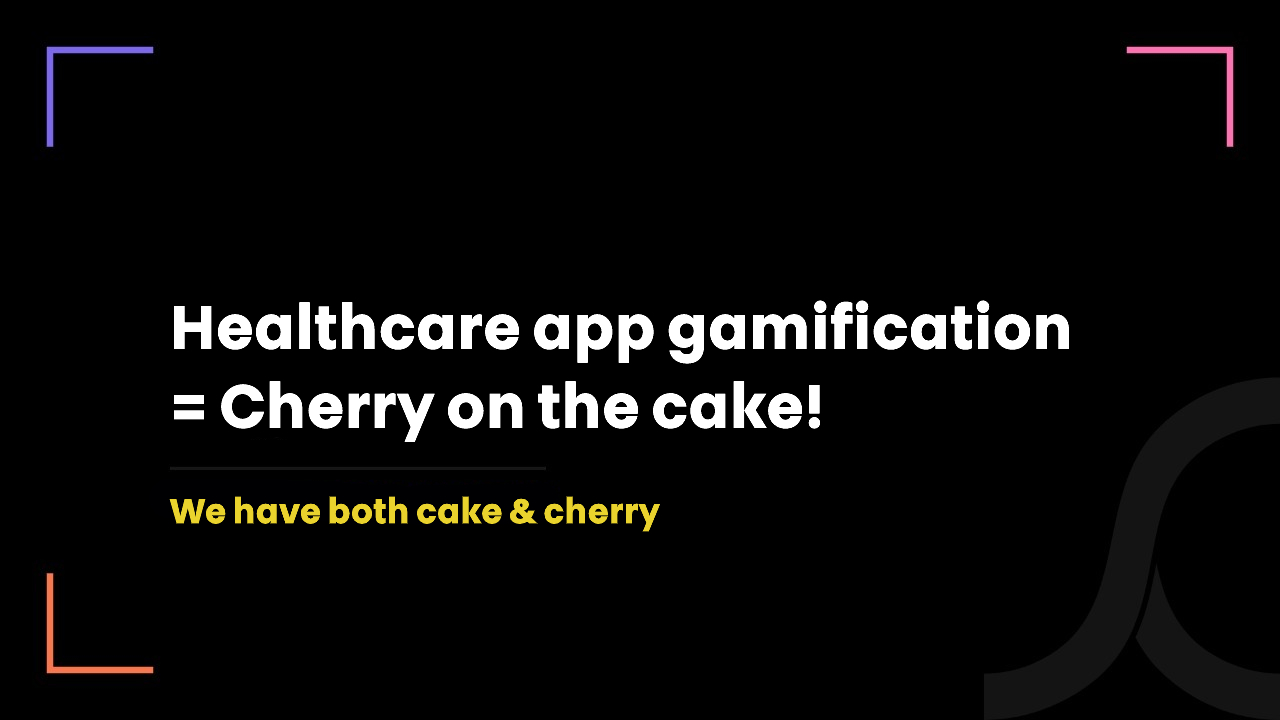 2 years ago
I recently had a meeting with a Toronto-based entrepreneur who had so far launched a total of 3 healthcare apps and was now planning to launch one more app.
However, his major concern was low user/patient engagement. He had faced the same challenge for all his last 3 apps. 
So, I shared a small video saved on my phone with him and gently asked, 'Would you love spending your time on such an app?'
He instantly responded, 'Oh yes, I got it. My healthcare apps lack decoration.'
I corrected, 'It's called gamification! The secret recipe for 10x more healthcare app engagement.' 
How does gamification in healthcare apps increase user/patient engagement?
Well, gamification adds visual elements into the healthcare app, website and software which users always find eye-pleasing. 
It encourages users to spend more time on the app and explore more features as it leaves a psychological effect and creates curiosity among users about what's to come next.
Let me clarify more by giving you a real-life example of a drawing-room.
Suppose, you enter a house that you can consider as the app.
You explore the drawing-room and there is nothing special about it. You have in the past seen many similar drawing rooms. 
And since you haven't found anything engaging in the drawing-room, you do not desire to explore the entire house. Thus, you quickly leave.
The same happens with basic healthcare digital solutions.
Users always first see the app then they use it. And when they see it, the first thing they subconsciously look for is something unique and engaging. 
But when you see such a beautiful drawing room that is rare and unique, you automatically develop curiosity and wish to explore the entire house.
Here, if we compare, the more beautiful drawing room which 'engaged' you have the same four walls, but the creatively-placed couch, balanced colour theme (red, golden, green and white) and other eye-catchy elements such as a piano. 
So to make your healthcare app more engaging, you have to do something similar. You have to 'scientifically' decorate it which we call gamification!
Elements of gamified healthcare digital solutions
If you are planning to build a gamified healthcare app but are wondering about elements that add gamification to the app, we're here to guide you. 
Animation is the major part of gamified apps. It creates smooth transition effects while clicking and scrolling.
Unlike traditional animation, such a type of animation focuses more on not breaking up the user journey and makes a user feel as if he is interacting with some living thing.
Badges symbolize the achievement of users. Seeing such badges ignite the sense of achievement among users which inspires them to keep using the app or return to the app.
Badges also represent a simple text in a more visually attractive manner. It is in fact a more fancy version of vector graphics.
Many times, users get to know information by only seeing the badges which enhance their user experience as users do not prefer to get information every time in textual format.
A gamified healthcare app generally does not have typical dull colours. It is always equipped with a fusion of two or more than two colours with different shades.
For instance, it has a white colour theme with the fusion of other dark colours such as blue, red, yellow to highlight things easily - as shown in this image.
A gamified healthcare app does not have simple black and white or single-colour icons like it usually has in mobile apps. Instead, it has multi-colour icons with each icon stating a story.
How to 'technically' achieve gamification in healthcare?
So, if you have made up your mind to apply gamification in your healthcare digital solution, the first challenge you will face is with resources.
To build a gamified app, you must hire UI/UX designers who have expertise in designing such a design. Because not all UI/UX designers can design the gamified app.  
Why? Well, it requires knowledge of app animation and knowledge of tools that let them create animated UI.
Not only designers, but you also need to have dedicated developers who have expertise in writing code for such an animated app. Most importantly, they have to ensure smoothness across all devices and low .apk size. 
This does not end here. The QA team also has to define gamification-specific test cases and test the gamification features too. 
So, in this sense, you will require a dedicated team of UI/UX designers, developers and QA engineers who have experience with gamification technologies and tools.
Top examples of gamified healthcare apps
No, you are not the first one who is going to gamify a healthcare app. There are already several gamified healthcare apps that are doing pretty well in the market. The following are some of them. 
1) Manage My Pain
2) Flaredown for Chronic Illness
3) Zero Fasting
Want to build something similar? Sorry! We might not suitable for you because of these honest reasons
We're a healthcare-specific IT company. Meaning, we have only been dealing with healthcare IT projects. 
Our app developers, UI/UX designers, business analysts, QA engineers and compliance specialists have expertise only in building healthcare apps, software. 
We only have knowledge of clinical workflows, healthcare billing structure, healthcare privacy laws, healthcare interoperability standards etc.  
And we can only manage to work with healthcare providers, healthcare startups and healthcare enterprises!