Get Started with Telus Kroll PharmaConnect White-Label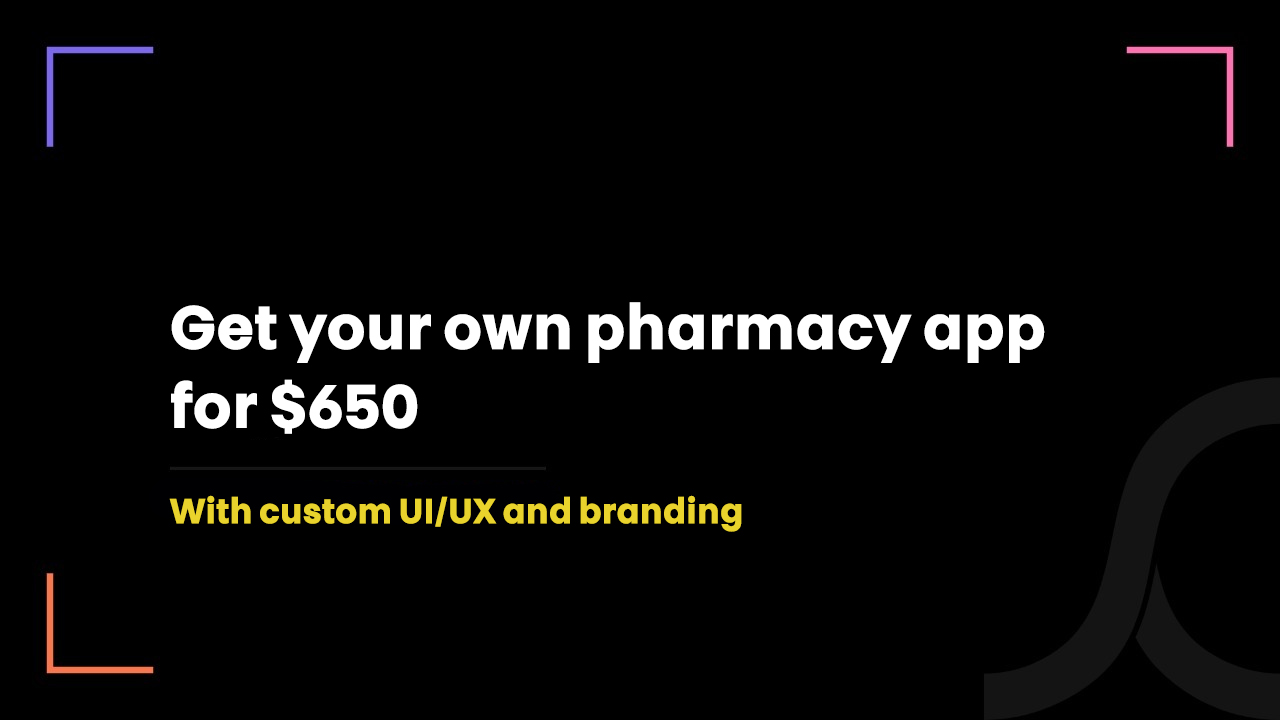 7 months ago
Let us skip the fancy intro.
Because making things easy for you is more important for us than lengthening this blog!
Why should you invest in Telus Kroll PharmaConnect white-label with us?
We have 5 solid reasons.
1. UI/UX or Theme Implementation as Per Your Pharmacy Branding
Our dedicated design team will take care of the UI/UX or branding of the Telus Kroll PharmaConnect white-label app.
We will work with the Telus (PharmaConnect) team to give a complete makeover to the PharmaConnect app as per your brand colour, theme, and UI/UX needs.
2. Licensing or Contracts
If needed, we can work from your end with Telus to deal with all legal things in the form of licenses and contracts to deliver you peace of mind.
3. Custom Workflows
Utilizing our decade-worth knowledge of health system integration, we define effective workflows for seamless data sharing and fetching between an app and Kroll PMS.
The outcome would be less management of data and accurate data sharing and fetching.
4. Compliance
When you adopt any online system for pharmacy management, you need to reevaluate the compliance readiness of your pharmacy.
Our compliance experts re-audit the compliance readiness of your pharmacy and eliminate all security issues if there are newly imposed security gaps.
5. App Launch on Google App Store and Play Store
We complete the pre-app-launch checklist, collaborate with the Telus team and get every pending thing done before submitting your app for approval on App Store and Play Store.
And because of our micro-planning, your app will be approved and listed in a single shot, without any rework and revalidation.
Why is it a big deal for all pharmacists?
We would never invest our time in writing a blog on PharmaConnect if it didn't deliver any value!
Following are its top values.
1. Very Affordable
If you are looking for an app for your pharmacy which is integrated with Kroll PMS as well, there is no affordable option other than PharmaConnect.
How?
Well, if you choose a custom app, it will cost you easily $70000+. Even if you even choose the MVP version, it will cost you $50000+.
But PharmaConnect white-label costs you somewhere between $500 to $1500 and $150 monthly fees.
2. Wide Range of Premium Features
The Kroll PharmaConnect app is equipped with several premium features for patients and pharmacists. 
These features streamline the complete prescription ordering and management life cycle at both patients' and pharmacists' fronts.
3. Tested and Validated Product from Telus
Telus is a very well-known and trustworthy player in the global healthcare industry.
The product they are offering to you is well-tested with several real pharmacies. Thus, there is no scope for errors or bugs.
4. Great ROI Guaranteed with Zero Financial Risk
To be honest, you are investing very little. After all, somewhere between $500 to $1500 for a feature-rich app is only 1% of a custom-made app.
Meaning, financial risk is very low here. Moreover, the ROI you can get by investing so little is magical.
With the PharmaConnect app, you can acquire 10X more customers and deliver your services 5X faster.
What will be the future of pharmacy and digital health?
Digital health technologies have been transforming the healthcare industry including, the pharmacy sector.
The integration of digital health into pharmacy has the potential to enhance medication adherence and disease management.
A few ways pharmacy and digital health are likely to intersect in the future:
1. Digital therapeutics
Digital therapeutics are software-based interventions that aim to prevent, manage, or treat a medical condition.
In the pharmacy space, digital therapeutics could take the form of mobile apps that provide patients with personalized medication schedules, reminders, and education on how to manage their chronic conditions.
2. Artificial intelligence (AI)
AI can be used to identify patients who are at risk of medication non-adherence, which is a common problem in healthcare.
AI algorithms can help pharmacists identify potential drug interactions, adverse drug reactions, and other issues that may affect patient outcomes.
3. Personalized medicine
Advances in genomics and other areas of precision medicine are creating new opportunities for pharmacists to tailor medication regimens to individual patients based on their unique genetic makeup.
Digital tools can help pharmacists identify patients who may benefit from personalized medicine approaches and can also provide real-time monitoring and feedback to help optimize treatment plans.
He was just like you, a pharmacist. But he has the vision to take his pharmacy online without a huge investment
Our CEO - Parth Patel - recently met a pharmacist in Burlington.
After the initial introduction, he told Parth that he was planning to take his pharmacy online with an app but the budget was something stopping him.
(That happens with everyone. Building a custom app costs a fortune, especially in North America.)
Parth shared with him the practical solution - the white label of PharmaConnect.
Why? Well, it is affordable, feature-rich, and from the reputed company Telus. 
The pharmacist then found himself in another challenge. Being a non-technical guy, he wasn't aware of UI/UX, Kroll integration, compliance, and app launch.
So, Parth offered him help and got everything done on behalf of that pharmacist while working closely with the Telus team.
The results were,
A customized PharmaConnect app
With full app ownership
With app colour and theme as per his pharmacy's brand
With Kroll integration with custom workflows
And most importantly, everything with peace of mind and without affecting his daily operations.