Build Health Risk Assessment Software that is Inspired by Headversity & HIS: We did a Market Research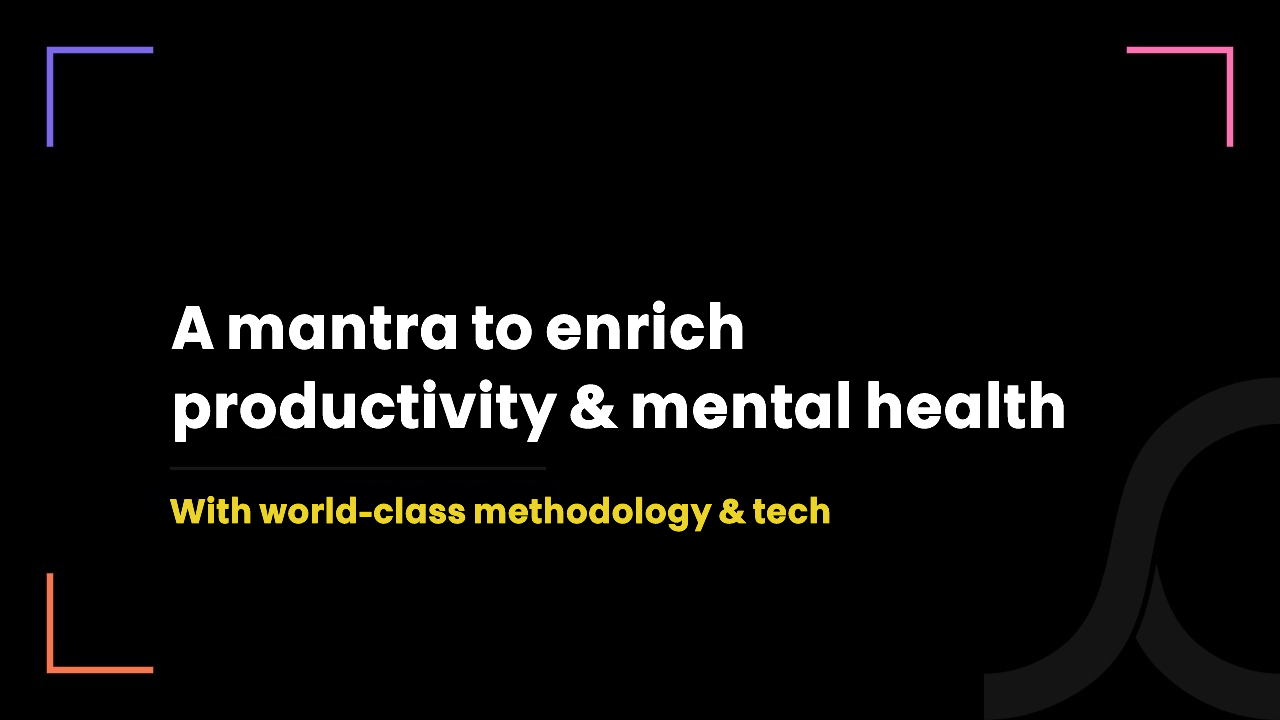 1 year ago
In 2009, employees didn't have to struggle in silence in the workplace.
In 2022, the situation for workplace mental health is completely awful.
Don't believe it?
Here is a screenshot of Google Trends for the last 18 years.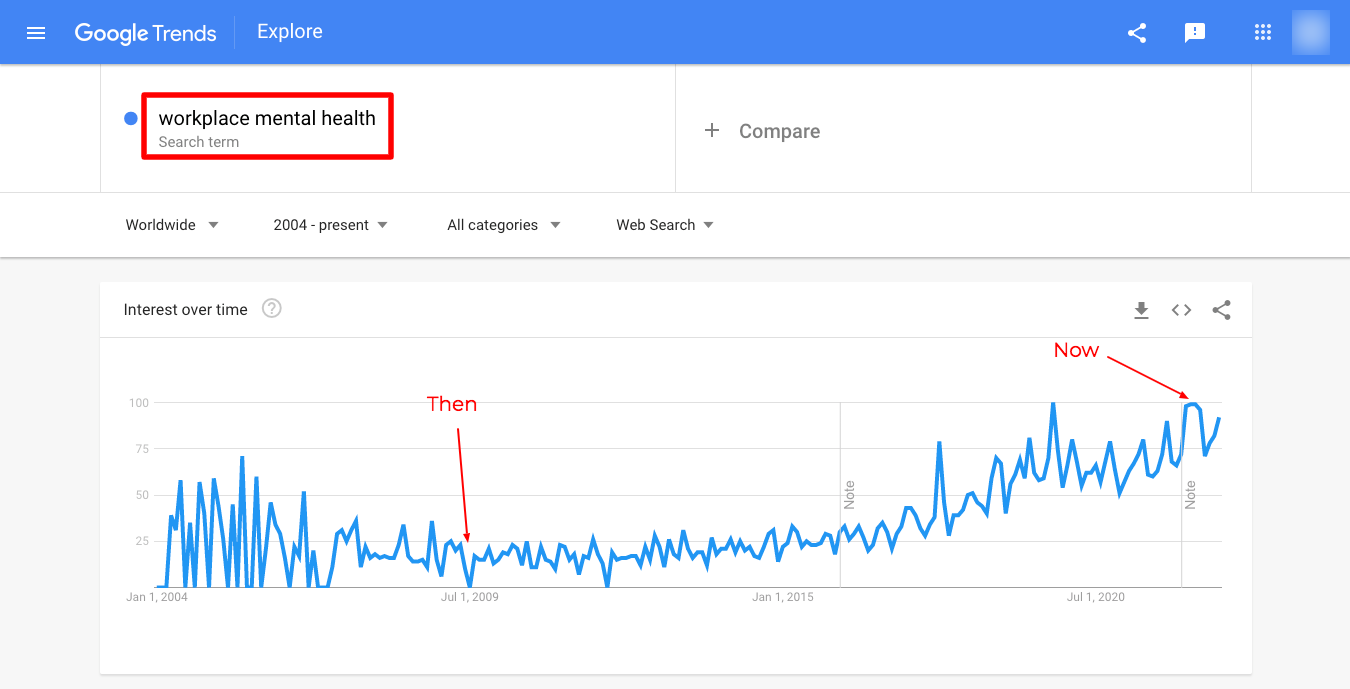 Thus, there is a rise in the adoption of mental health risk assessment software or health improvement solutions in the workplace.
For instance,
Calgary-based workforce mental health platform Headversity has acquired Nebraska-based HIS (Health Improvement solutions) in order to improve the workforce upskill program in Canada, the USA, and beyond.
Headversity holds a solid vision as a workplace mental health platform
Dr. Ryan Todd founded Headversity in 2017. It was an experience that led him to take a big step in improving the mental health of the people.
As a psychiatry practitioner, Todd noticed that due to our old-age healthcare ecosystem, patients have to wait for 3 to 6 or sometimes 9 months for mental health risk assessment.
So, he made a strong pledge to eliminate the waitlist.
And this is where the name comes from – "Ahead of Adversity!"
It officially launched in 2019 and now it is providing medical health risk assessment programs to employees in over 22 countries.
The platform helps the organization or enterprise to –
Boost productivity and presenteeism
Improve other healthcare areas
Shell, OMERS, First Group America, and ATB are some of the top clients of its workforce upskilling software.
What is included in the mental health risk assessment software?
Headveristy's platform supports the workforce to build core skills and improve mental health in the workplace hassle-free by offering features such as –
Solo training:

Personalized training tools for employees to sustain and improve their mental health
Team training:

360-degree training for the entire team
Deep insights and analytics:

Analyze the opportunities to speed up the mental well-being program
It comes up with the 5 steps mental health risk assessment solution
Headversity sells an experience. Not just a solution.
Because it also gives a dedicated manager in order to help the organization to achieve its goals.
Enterprises can easily launch, set, and activate the mental health risk assessment solution in their ecosystem.
Step-1: Launch the program
Step-2: Run engagement campaigns
Step-3: Integrated messaging for a communication
Step-4: A support channel to decode the employees' queries
Step-5: Report and analytics to analyze the progress
A masterstroke of acquiring Healthcare Improvement Solution (HIS)
The mission of HIS is to enrich the health of communities and organizations.
It offers a health risk assessment methodology and WBI (Well-Being Index) in order to help a variety of industries to identify the risk factors associated with the health and productivity of their employees.
HIS feature product offers –
Professional Training Series
CalcuL8 Health & Productivity Analysis Tool
Acquisition of HIS will help the Headversity to –
Implement the health risk assessment methodology in its workforce mental health platform
Expand their reach into the broader market of the USA
Helps organizations to build and provide more reliable and effective workforce mental health programs
However, it will take almost 9 months to completely implement the Healthcare Improvement Solutions into the workforce training software.
Want to build health risk assessment software or app? Explore fruitful market potential with screenshots from Google itself
First, let's look at how work affects the mental health of employees. (Source)
"61% of workers said that their productivity is affected by their poor mental health in the workplace"
"37% admitted that their work environment is impacting their mental well-being"
The demand for workforce mental health software is rising at a tremendous pace.
And if you are looking forward to build mental health risk assessment software, below are the potential markets you can cover.
Note: The screenshots are based on the Google Trends "Workforce Mental Health".

Australia is a prominent market if you want to offer mental health risk assessment solutions.
The most interesting part is that the competition is less for workforce upskilling programs as only large-scale companies are familiar with the importance of workplace mental health.
Wait!
We know that you are looking for the USA market right?
Here is what we found when we analyzed the Google Trends for "Mental Health Issues in Workplace".

The USA tops the list.
Means, if we combine USA and Canada, it is a perfect opportunity to cover the big market.
The entire North American market is seeking immaculate workplace mental health solutions.
However, to conquer the entire market, it's essential to have business, technical, and compliance partners who have extensive knowledge of the North American healthcare market.
And if you are looking for the same, don't worry, you are in the right place!
As a healthcare IT company, we have been entertaining the North American healthcare market for the past 8+ years with the healthcare-specific army of business, technical, and compliance masterminds!