The Growing Role of Fintech in Healthcare Industry: Top 5 Fintech App Ideas for Healthcare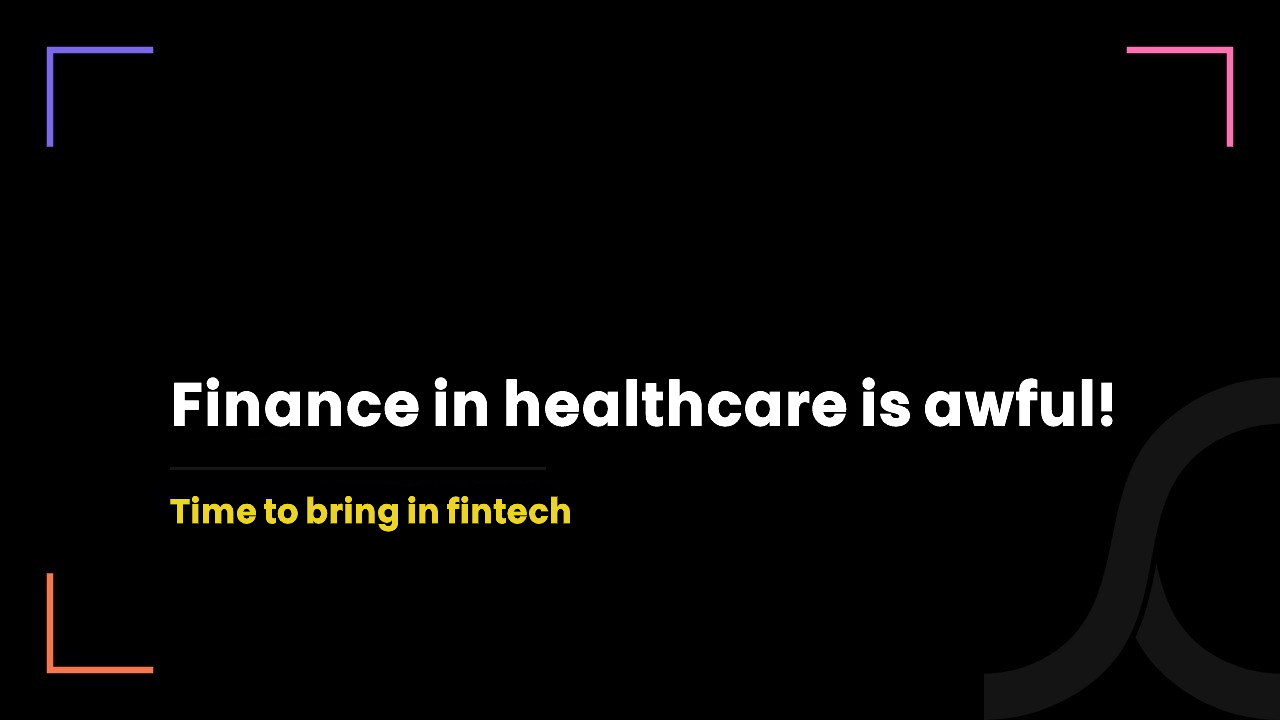 1 year ago
Healthcare is costlier than ever and it does not require any justification!
Both insured and uninsured patients experience the darker side of our healthcare system directly or indirectly.
For example, insured patients find it overwhelming to have treatment for uncovered healthcare issues and uninsured patients find it stressful to arrange money for their healthcare issues.
Such limitations of our healthcare system do not only affect the patients but also limit the revenue possibilities of healthcare entities.
Because, with healthcare becoming costlier than ever, patients are more likely to postpone or completely drop the plan of their next surgeries.
Thus, it becomes more urgent than ever to address costly healthcare treatment with easily accessible and practical solutions.
And here is where fintech plays its role.
The rising role of fintech in the healthcare industry
We know fintech as the technology and it is. But it has more to do with solutions to our age-old financial problems.
Thus, we rather call fintech the new concept of our financial practices which enable consumers to have more control over their finances.
For example, a spending-tracking app is called a fintech app which facilitates users to have visibility over their spending and control it - rather than letting finance control them!
This is how fintech gives opportunities to consumers to achieve what they have been failing to.
By applying the philosophy and solutions of fintech in the healthcare industry, we can successfully eliminate the problems associated with healthcare costing.
However, fintech cannot make healthcare dramatically affordable. But it surely can empower people to afford healthcare at its current cost.
And that's what all healthcare fintech companies have been focusing on.
In the first place, their aim wasn't to make healthcare as affordable as candy, but to make it the same for patients to buy candy and healthcare!
For example, 'care now pay later' startups are allowing patients to receive care by paying the healthcare cost in easy installments. Here, these startups don't make healthcare affordable. But they empower patients to receive care without worrying about healthcare costs.
With the current pace, we estimate that there will be multiple healthcare fintech startups and apps that will help patients to receive the highest standards of care without worrying about the healthcare cost.
Not only this but healthcare fintech startups will create lots of new revenue opportunities for healthcare entities and this will change the healthcare we know forever.
Top fintech app ideas for the healthcare industry
Needless to say that mobile apps are the most easily accessible and affordable solutions for users. So, if you have an idea to solve healthcare costing challenges, the best way to reach millions of consumers is through a mobile app.
The following is the list of fintech app ideas which you can consider building for the healthcare industry.
Idea #1: Care now, pay later app
It happens almost every time. Patients postpone or cancel their plan for costly treatment just because they don't have direct availability to the funds required for medical treatment.
You can solve this very common problem of patients by offering them a smart and flexible 'care now pay later' payment plan.
Under this plan, patients can receive full treatment instantly without paying any upfront fee and can select the number of installments and time period to pay for their treatment.
They can set it up from the app itself and can make the periodic payment from the app too. The app also reminds them of their next installments so that they don't miss it out.
Here, the most crucial element of the 'care now, pay later' model is the partnership between fintech startups and healthcare entities. Because, if healthcare entities don't tie up with such healthcare fintech startups and don't introduce the 'care now pay later' model, patients can never be able to leverage it.
However, it is a win-win situation for all of the stakeholders. It now allows healthcare entities to serve those patients who have made up their minds to not receive care due to a shortage of funds.
PayZen is the best example of a 'care now pay later' app. The idea is so successful that in November 2021, the startup raised a whopping $15 million in its series A funding round.
Idea #2: Healthcare billing app
Billing is where big hospitals and small clinics - all are struggling.
To bill hundreds of patients in big hospitals, they lack billing and payment infrastructure built specifically for the healthcare industry. And this results in multiple calls for bill reminders, poor tracking of successful and failed payments and time-consuming dispute management.
Talking about small clinics, they struggle most to receive payments if they are dealing with patients on the phone and with any senior patients. Because they don't have the tech infrastructure to generate personalized billing messages & links and send it to the patients to receive payment.
So, you can solve all of these challenges for both hospitals and clinics by building a web-based or app-based billing platform dedicatedly to the healthcare industry.
Wellpay is the best example here. It enables healthcare providers to automate and digitize the billing workflows by sending personalized bills, payment links and automatic reminders to patients.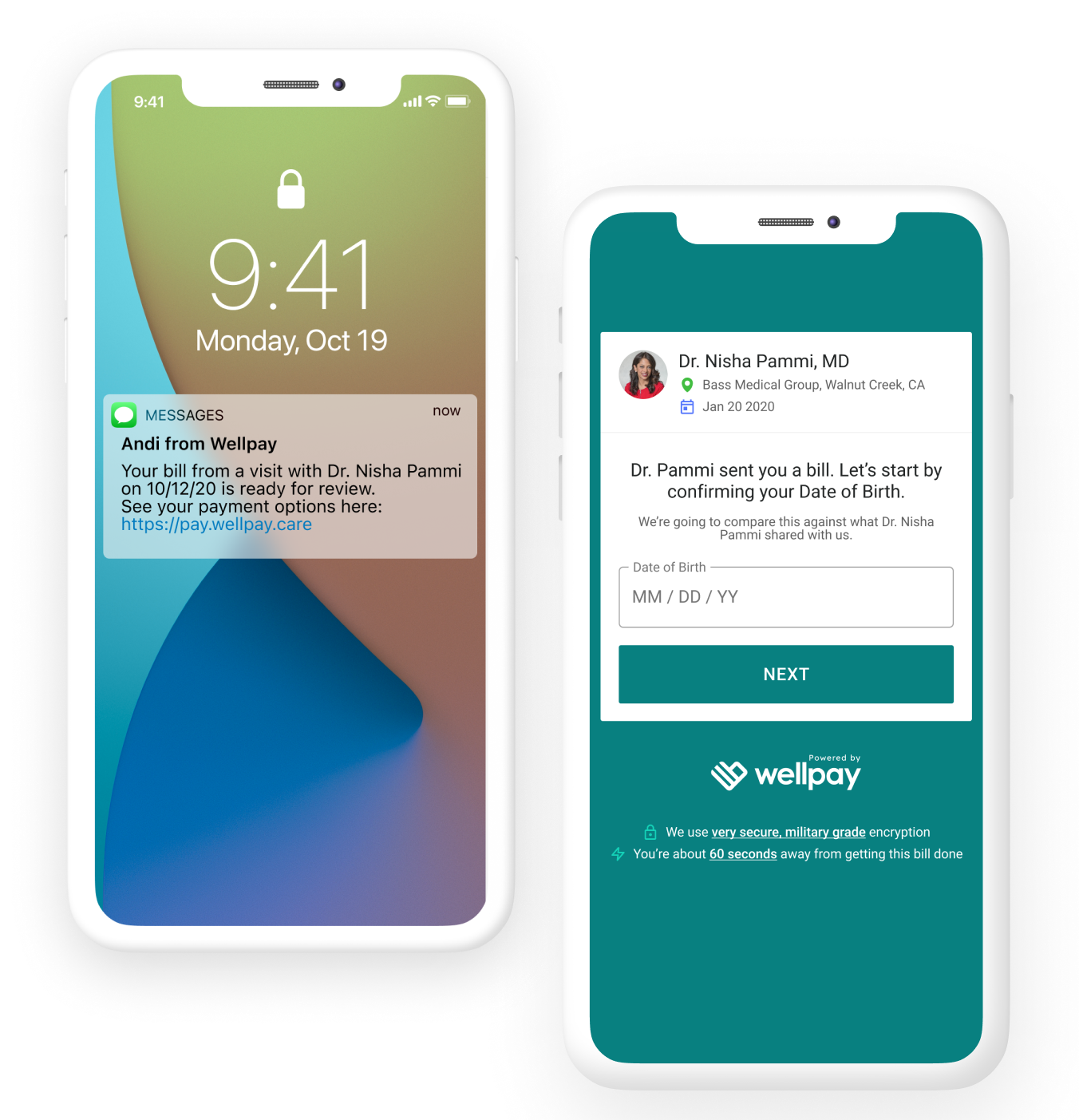 Idea #3: Threat-based flexible healthcare insurance app
People are more liable for falling sick or facing any medical urgency at a particular period of their life i.e., during winter, during vacation, etc.
So you can consider building a healthcare insurance app which allows users to pay a premium for medical insurance based on the threat or possibilities of potential medical urgency.
This works on the AI module which analyzes lots of past data and suggests users to add or remove a certain level of coverage from the insurance plan for saving premium costs on a regular basis.
In addition to this, users can also add or remove the coverage by themselves. For instance, they can add more coverage when going on vacation, or during the winter season.
The benefit of such a unique healthcare insurance app is only necessary insurance coverage at a very affordable insurance price.
Idea #4: Finance planner app for patients
Patients are equally responsible for finding and receiving care affordably.
But the problem is, they lack awareness about how financing works in healthcare, what are the other affordable options available and how can they select their care plans which are more affordable than what providers suggest.
So, you can build a finance planner app for patients that users can use to track how much they are spending on healthcare, save money for the next treatment, find affordable pharmacy options nearby, to also validate the requirement for an in-person doctor visit, compare the pricing of nearby clinics, to find and purchase affordable medical equipment, and have answers to their every question related to healthcare costing through the community of patients who share their experience.
The motive of this app is to prevent patients from spending more on healthcare due to their lack of knowledge!
Idea #5: Healthcare fintech super app
The concept of a super app is to pack multiple offerings or services into a signal mobile app and offer it as a whole to the users.
For example, when a single fintech mobile app facilitates users to invest in the stock, track spending, buy cryptos and pay bills, it is called a fintech super app.
The top-most benefits of super apps are a large user base, multiple revenue streams and solid branding. However, building a super app is a costly affair as it has multiple complex app modules for different offerings which take time to code.
So, if you have a medium-to-large investment cap and want to solve all problems related to healthcare pricing in a single shot, you can bundle multiple fintech offerings and give it to users to use from a single app.
We don't just talk healthcare app ideas. We accomplish those ideas too!
We're an Ontario-based healthcare-focused IT company. There are 3 qualities of us our clients are most proud of!
We only serve the healthcare industry.
We understand the ins and outs of healthcare.
We are very passionate about healthcare.
In case you want to explore more about us, we are a team of 50+ healthcare IT professionals including app developers, UI/UX designers, business analysts, compliance specialists and QA engineers.
And the best part of our team is we have only been working with healthcare clients and healthcare projects for 7+ years.
This infuses a very unique mindset in us. Yes, we don't do healthcare for just bread-and-butter. We want to bring a change and be a part of it - led by our healthcare IT knowledge.
That's what completes us!