Build Healthcare Insurance App like Sana to Offer Health Benefits While Managing the Costs (Grabbed $60M Recently)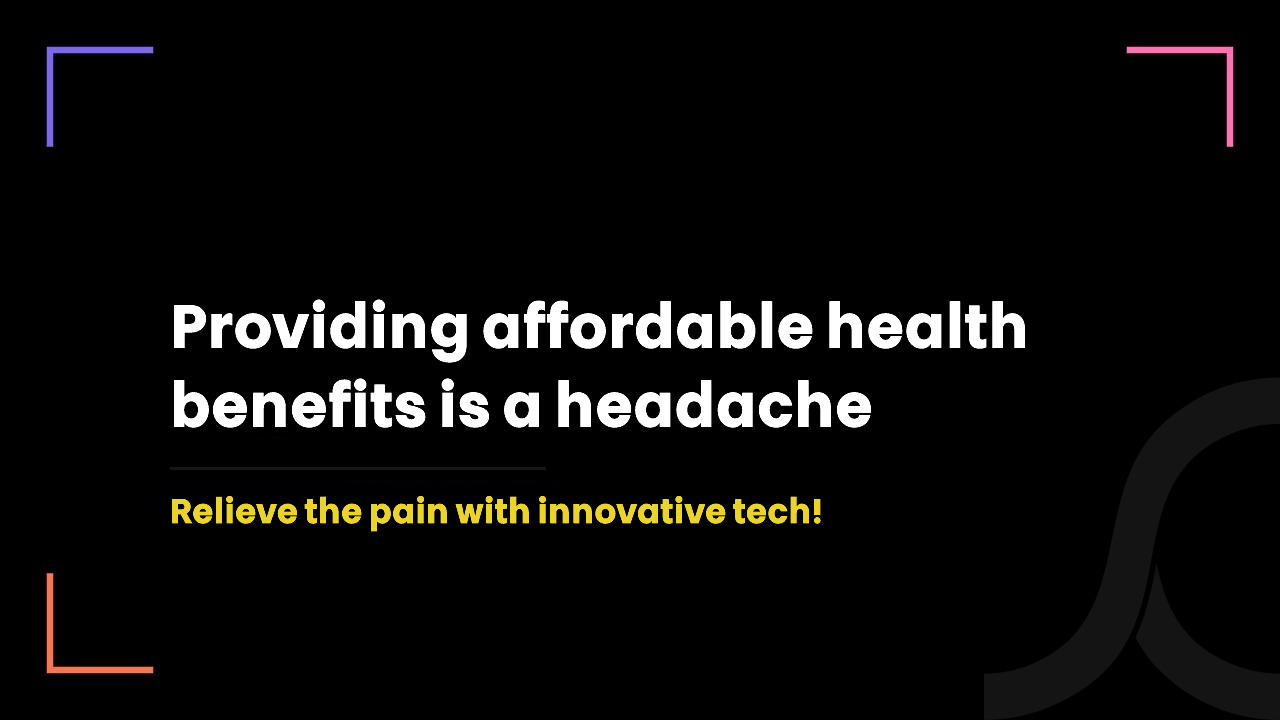 1 year ago
Undeniably, small and medium enterprises (SMEs) frequently struggle to provide and manage healthcare benefits packages to their employees.
As a result, it becomes more important than ever for SMEs to offer affordable, convenient, and easily accessible healthcare insurance packages.
So, in this blog, we'll explore how a healthcare insurance app can be beneficial for SMEs along with how you can build a medical insurance app like Sana.
What is Sana's healthcare insurance app?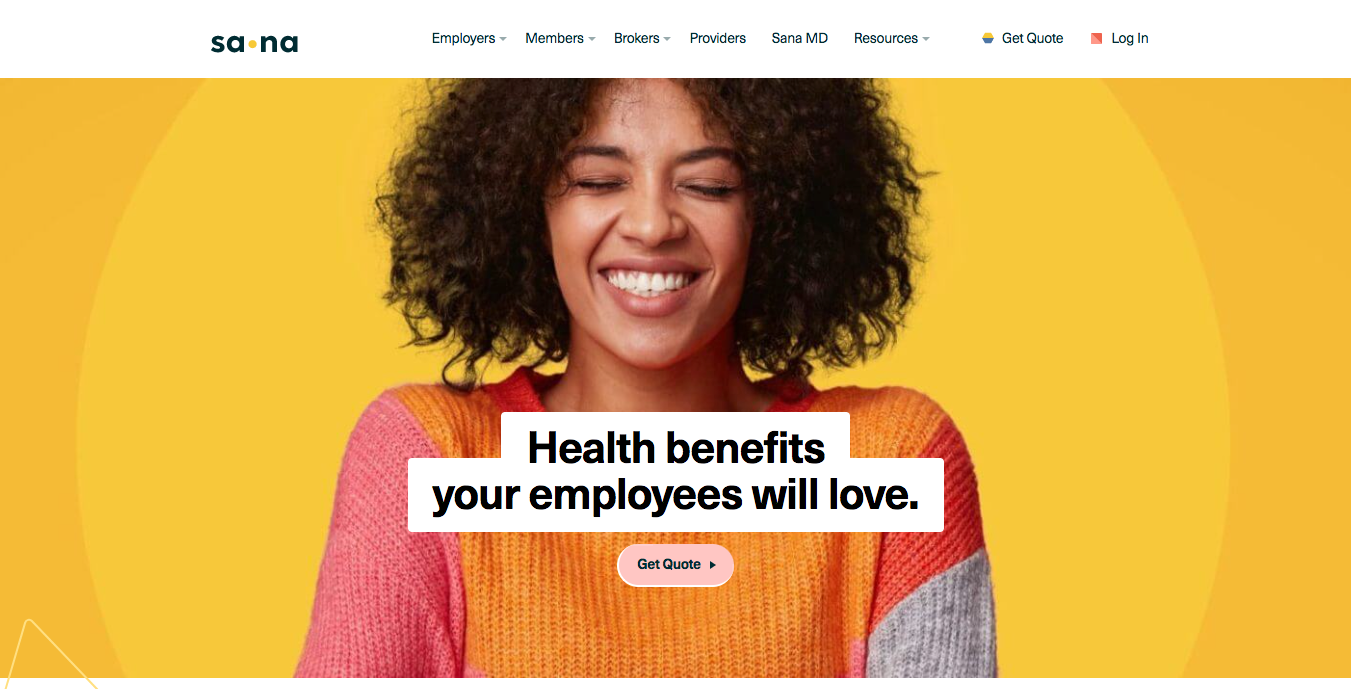 Sana is an Austin-based startup that provides an innovative tool that enables SMEs to manage the healthcare insurance plans of their employees without any extra effort.
Sana's ultimate goal is to provide affordable and accessible health plans for SMEs.
With the same vision in mind, Sana offers its health benefits plans in 8 states of the US including Ohio, Arizona, Texas, Kentucky, Oklahoma, Virginia, Indiana, and Illinois.
How does the medical insurance app work?
For employers:
Can simply add new employees for the health benefits
Can review and approve enrollment request
Can explore how many employees are enrolled in each health benefits plan
Can analyze claim activities
Can see the fund overview
Can easily access the billing and invoice management
For employees:
Can easily access their health benefits plan
Can get a clear view of their medical claims
Can track their medical spend
Can find a doctor with the ease
Can update their health benefits
Which health solutions are included in Sana's medical insurance app?
Sana made it simple for the SMEs to offer health benefits to their employees as it contains everything that workers need to manage their healthy lifestyle at an affordable price.
Here is the entire medical coverage list.
What does Sana think about the health benefits?
Sana is familiar with how offering health benefits to employees is a tedious and frustrating procedure for SMEs.
For instance, confusing medical insurance plans, tons of paperwork, manual workflow, and time-consuming phone calls.
Because of these vast consequences, SMEs fail to keep their employees' health benefits affordable while at the same time easily accessible.
What's more important is that poor health benefits can directly affect the productivity of the employees and the overall financial state of the enterprises.
That's the reason, Sana comes up with this unique concept to help both SMEs and employees with healthcare insurance plans.
Know how Sana scored $107 Million in a span of 5 years including recent funding of a whopping $60 Million
Austin-based @Sanabenefits closes on $60M in a Series B round co-led by Trust Ventures and @TheGigafund, doubling its valuation from when it announced a $20M extension last Octoberhttps://t.co/hN5ROyvm4y

— Mary Ann Azevedo (@bayareawriter) June 15, 2022
Sana has been offering simple healthcare plans and personalized customer services at an honest price since 2017.
Sana's business model is exceptional as it generates revenue by charging fees on health plans selling, underwriting, and administering. In addition to this, it also makes some profit on insurance risk.
Because of its dedicated team and a strong commitment to making health plans affordable, it is backed by the top investors including Trust Ventures, Gigafund, American Family Ventures, Breyer Capital, Liquid 2, Mark VC, and Breyer Capital.
Last but not least, a vast network of care providers and state-of-the-art digital health technologies is helping Sana to provide a medical insurance plan at a lower cost.
What are the future plans for Sana as a healthcare insurance app?
Sana wants to offer its health benefits plan not only for small enterprises but also for those who are not able to offer affordable health benefits to their employees.
In fact, Sana's CEO Will Young estimates that 35% to 40% of businesses are facing this situation. So, his next goal is to offer its health insurance app to those businesses.
However, they are not profitable yet, as per CEO Will Young. But, with the recent funding of $60 Million, they are aiming for making more profit by hiring an operation, product, sales, engineering, and marketing team.
Furthermore, it has a primary care center in Austin and wants to open more for the different locations to make most of its healthcare plans free for its health plan members.
Okay. So, how to build a medical insurance app like Sana?
Healthcare insurance app development is a complex procedure if you hire non-healthcare developers as they lack the most important part of the development which is healthcare-specific understanding.
Moreover, they aren't familiar with the intense healthcare environment which is surrounded by cybercriminals.
So, if you want to build a medical insurance app without adding any complexity, you can count on us as we're completely aware of every inch of the healthcare industry from business to technical and compliance.
We're making an impact on the healthcare industry since our inception
We focus on the solutions rather than being stuck with the problem.
To do so, our 7+ years of hands-on experience help us to build a strong root of any health tech solutions.
We believe in powerful fundamentals so that you don't need to worry about the performance of the health tech solutions till eternity.
We want to break the old-age healthcare approach by elevating healthcare startups, organizations, and enterprises' goals.
Last but not least, we want to break your roadblocks so that you can drive your healthcare business on autopilot just like Tesla!