How to Improve Payment Experience with These 3 Healthcare Payment App Ideas?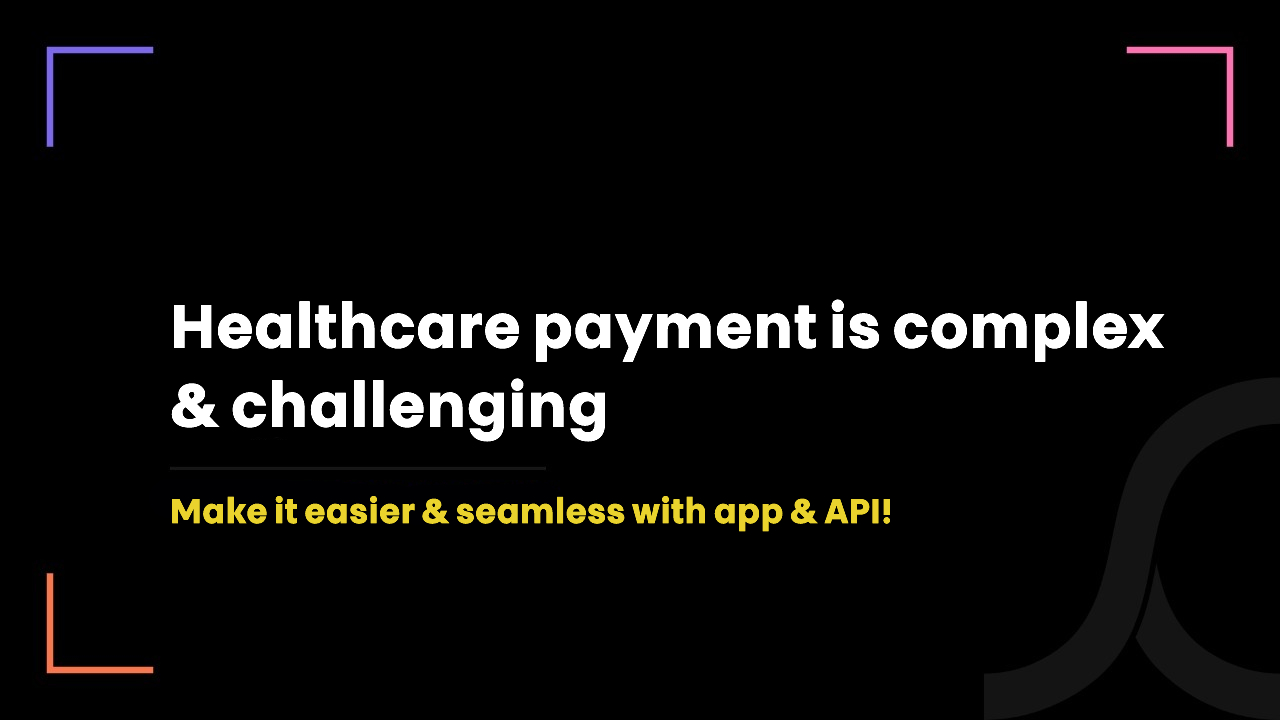 2 weeks ago
If you are a healthcare professional or entrepreneur, this blog is for you.
Because in the next 3 minutes, we'll show you how you can solve one of the biggest challenges in healthcare with just an app!
And as a reward, we are going to reveal some business ideas to make a huge profit from the healthcare payment app.
Why Does the Healthcare Industry Need a Digital Payment Solution?
There are over 150,000 hospitals in the world. And countless clinics!
And each of them is facing one big issue – healthcare payment processing.
Because it is the most complex and challenging part that our industry is facing.
And there are multiple reasons behind it.
1. Patients pay in different ways
Unlike retail transactions, patients typically don't make payments at the point of care.
And not every patient does the entire payment in a single time as some can't afford the burden of their medical bills.
In such cases, they prefer monthly payments for some time.
Therefore, it sometimes takes months for healthcare providers to collect all the payments from their patients.
This long procedure also impacts the receiving time of payment percentage from the healthcare payers.
Overall, it poorly impacts the time, money, and resources of healthcare organizations as well as the payers.
But with a healthcare payment app, you can speed up this entire procedure without compromising data security.
2. Tracking payment status is time-consuming, frustrating and costlier for healthcare organizations
Patients pay their medical bills in multiple ways.
Therefore, their payments go through multiple channels.
This makes it difficult for the healthcare organization to manage their bills, insurance, and other payment-related activities.
However a healthcare wallet app or online patient payment solution allows both patients and healthcare providers to manage all payment operations from a single place.
This helps you in freeing up your staff while at the same time – saving time and money.
3. Continues reliance on the manual process resulting in medical errors
While every other industry is adopting electronic payments, our healthcare industry is still performing the same old-age manual practices.
For example, collecting the payments over the call!
Such type of manual process only costs a valuable fortune to healthcare organizations because of –
A repetitive and tedious process which results in burnout of staff
Increase operational time and costs
However a healthcare payment app comes up with speed, high operational efficiency, and top-class accuracy that simply gives peace of mind to the patients and their care providers.
Because it allows you to integrate the app directly into other health tech systems such as – EMR/EHR, HIS, Billing software, ERP, etc.
4. Poor and real-time insights
Due to the manual practices and tons of paperwork, it's next to impossible to get real-time insights into each healthcare payment operation.
This results in a poor patient experience and satisfaction along with restricting you from making a smarter decision.
However, with online healthcare payment solutions, you can easily make the data work for you!
It not only allows you to get real-time insights but also helps you make a smart decision that simply helps you, your patients, your staff, and your overall healthcare organization.
Three Ideas for Healthcare Payment Apps to Simplify Payment Processes with High Efficiency and Accuracy
The healthcare wallet app is an innovative tech solution that brings –
Financial peace of mind for patients
Faster cash in door for a healthcare organization
Less frustration for the healthcare and administrative staff
High-level of security and compliance
And here are 3 innovative ideas to make a healthcare payment app work for you.
1. Build Your Own Healthcare Payment App
As we said earlier – achieving a seamless payment process is one of the biggest challenges in the healthcare industry.
By developing a healthcare wallet app or platform, you can easily target healthcare organizations such as –
Small, medium, and large hospitals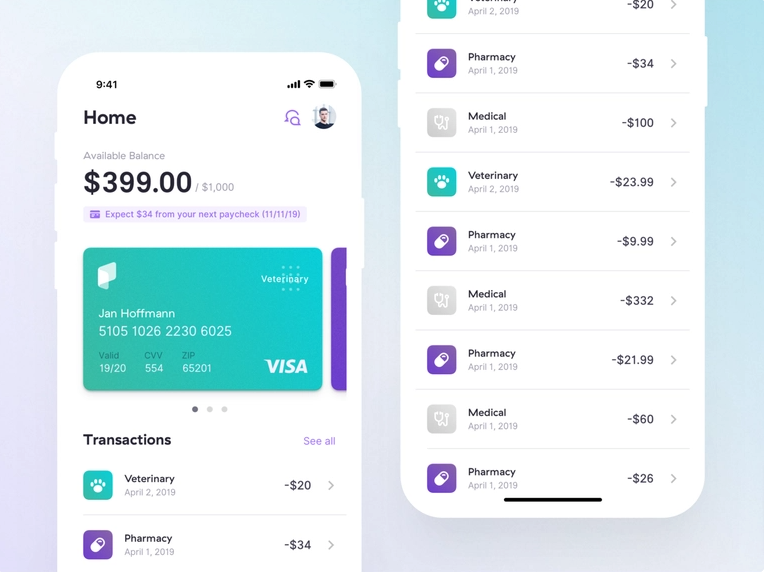 How you can help patients?
Multiple options for online payment
Discounts to boost payments
Consolidated billing statements
How you can help healthcare providers?
Send payment reminders via SMS or email
2. Integrate Payment API into Your Existing Healthcare App
A payment API, also known as a payment gateway or payment processing API is used to integrate a payment solution into existing applications.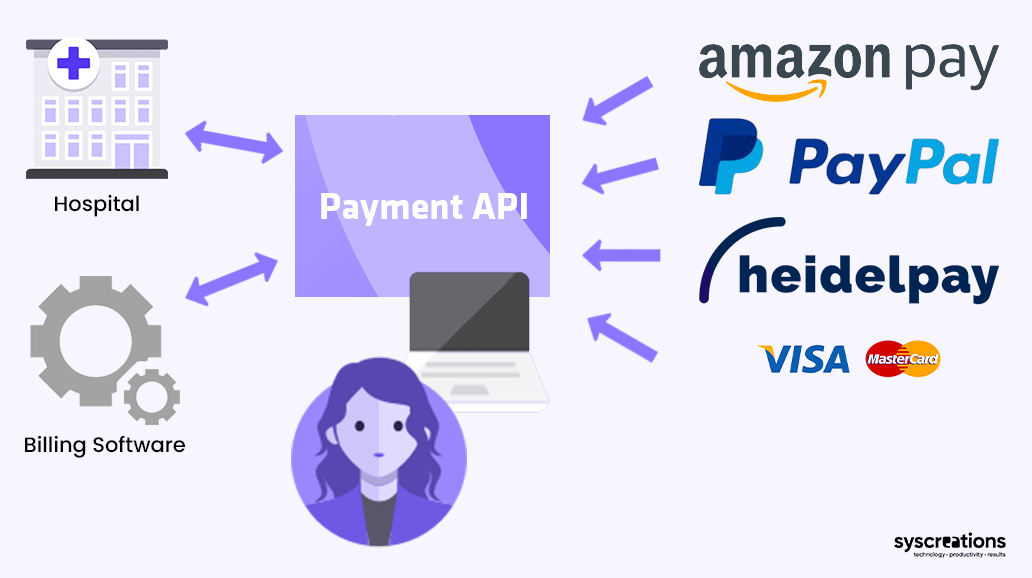 It comes up with complete flexibility in designing, implementing, and security through customization options.
For example, a healthcare organization receives payment in various ways.
Thus, they require a payment system that –
Supports multiple currencies
Allows to set both one-time and recurring payments
Gives flexibility over accepting payments from various devices
Meaning, a payment API simplifies all your payment processes with better convenience and flexibility.
However, it's important to choose the right payment API to offer faster, more efficient, and secure payment processing.
And for that, look for the aspects shown in the below image.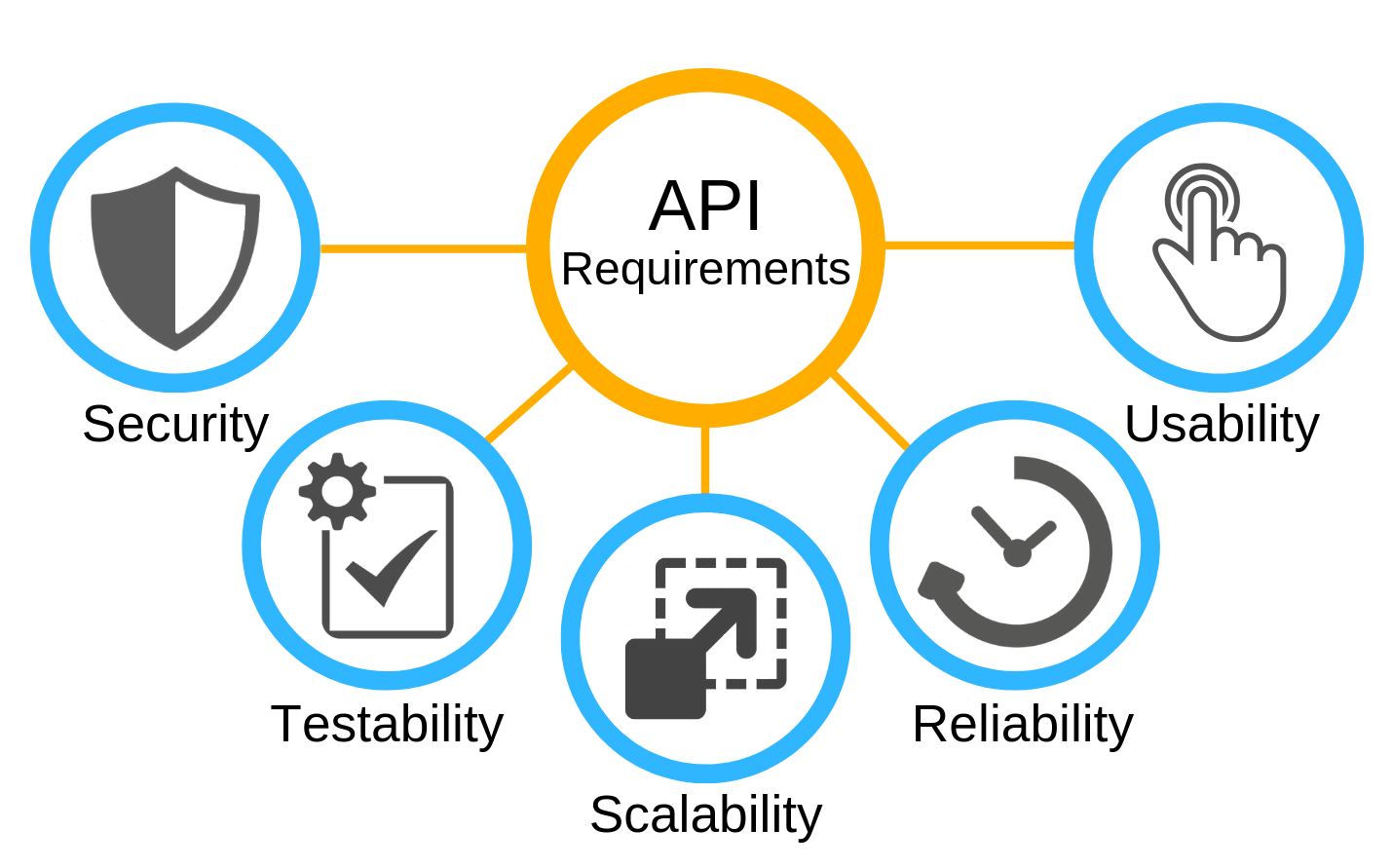 What you need to do is – hire healthcare-specific IT experts to integrate payment API into your healthcare app or software.
3. Develop a Healthcare Payment API
This is far away one of the best business ideas.
Because if you look around, there is no healthcare-specific payment API available in the market.
All you will see are – general payment APIs that fit into every industry.
For example, Stripe!
It's a payment processing API that supports every form of digital payment.
However, it's not HIPAA-compliant API.
Not only Stripe but there is no HIPAA-compliant payment API in the market.
So, there is always a threat of cyber-attacks if you integrate an API that is not HIPAA-compliant.
Moreover, they cannot fulfill the complex requirements of the healthcare industry.
For that reason, developing a healthcare-specific API is the best opportunity for you.
By developing a healthcare payment API, you can uncover so many business opportunities.
You can start a payment API-as-a-service that is specifically designed for the healthcare industry.
And to generate revenue from it, you can monetize it in 4 different ways.
Subscription-based pricing model
Point-based pricing model
Want to Build a Healthcare Payment App or Healthcare Payment API? Know How We Can Help
We are an Ontario-based healthcare-specific IT company.
Meaning, that we only entertain healthcare IT projects for startups, clinics, hospitals, enterprises, government agencies, and individuals.
But what makes us distinct from the rest is that – each one of our 50+ IT professionals is also healthcare-specific.
In other words, they have been performing health tech projects since the first day of their professional careers.
It includes – UI/UX designers, web and app developers, compliance specialists, business analysts, QA engineers, integration specialists, RPA engineers, and AI and ML specialists.
In case you are wondering, explore our health tech case studies!