Our 7+ Years of Healthcare-Specific Experience + This 13-step Process = Unbelievable Healthcare Product Development Results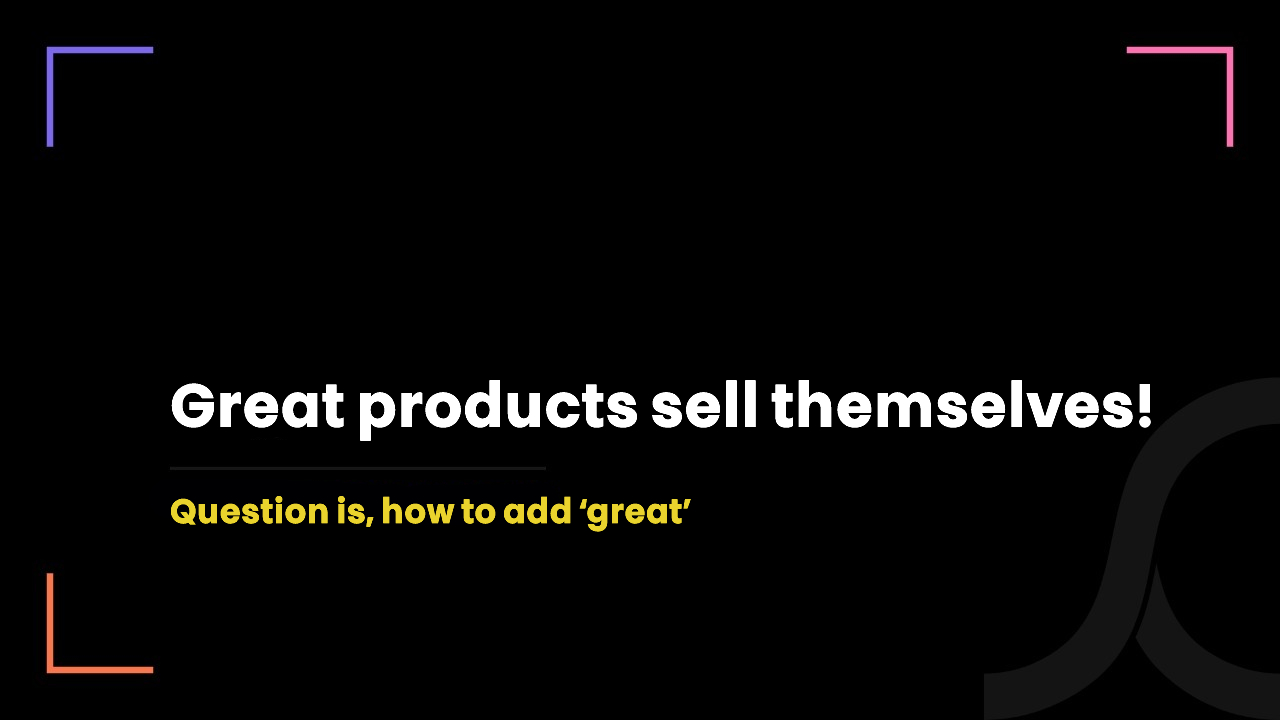 2 years ago
Let's first set expectations.
You will get to know our 13-step process which we follow to build world-class healthcare digital products.
And we'll do self-praise, otherwise, you would never be able to identify what we have achieved in healthcare IT and more importantly, what we can make you achieve.

Anyway, let's start with our 13-step process of healthcare product development.
Exclusive behind the scene of healthcare product development at SyS Creations
Please note, this is the process we follow at SyS Creations as this is our exclusive process we've so far deployed for more than 50 healthcare projects with a 100% success rate.
In other words, when you hire our developers for a healthcare product startup, you will experience developers and the rest of the team members following this same process.
Step #1: Finding the target market and audience

 
Teams at work: Business analysts and our in-house healthcare professionals
It all starts with identifying and studying the target market and audience.
Because, if we end up not understanding the market scenarios and user persona, we cannot add value to healthcare products and address specific needs of specific user groups.
To understand the market and user persona, we don't rely on Google and our six sense.
We accommodate a team of healthcare professionals as well who have excellent knowledge of patients' challenges, providers' pain areas, clinical protocol, future of healthcare market, government policies etc.
We leverage their on-ground healthcare knowledge to validate your healthcare product idea, find the target market & audience and understand their requirements.
Step #2: Carrying out competitor analysis

 
Team at work: Business analysts
Considering the cutthroat competition in the healthcare market especially after the pandemic, competitor analysis is crucial to identify competitors, their business practices, product features, and top unique selling points.
Because, without identifying everything of your competitors, you can never outperform them or gain a competitive advantage with your healthcare digital product.
Step #3: Defining the business model

 
Team at work: Business analysts
Once you validate your healthcare product idea with regards to market and target audience, you have to explore and strategize the business perspective of that product with a business model.
The business model includes value propositions, customer segment, operating cost, revenue streams, high ROI strategies etc.
With proper business model documentation, we help you gain clarity of how much you will most likely make with your healthcare product, how and what to do to increase revenue.
Step #4: Documenting everything in software requirement document

 
Team at work: Business analysts
It is now time to have everything we executed so far in written form which is called a software requirement document.
It contains everything from market scenarios, the outcome of competitor analysis, user persona, user needs, business model, and features of your healthcare product.
Step #5: Defining workflows

 
Teams at work: Business analysts and healthcare professionals
Workflows are most underrated in the healthcare product development lifecycle.
Since in the entire healthcare industry, everything follows a unique pattern, you must define workflows for your healthcare digital product that take a user from one point to another and satisfy his goals behind using your healthcare product.
Workflows can be of anything like patient onboarding, appointment booking, online referral, online medical file sharing, billing, reporting etc.
With defined workflows, we make it easy for the UI/UX team to design the screens of digital healthcare products and developers to write code as they now have a goal in some level of visual format to achieve.
Step #6: Designing the UI/UX

 
Team at work: UI/UX designers
It is now time for a new team to enter into the game! Based on the workflows and feature set, the UI/UX team designs screens of your healthcare digital product.
Our UI/UX team selects each element in each screen and colour theme scientifically while keeping user experience as a top priority.
They first prepare the outlines of each screen on paper or use a tool. This practice is called wireframing. This gives them the basic idea of which element needs to be placed where.
After validating everything and testing user experience on wireframes, they finally design each screen in the designing tool while following defined workflows.
Step #7: Coding the frontend

 
Team at work: Frontend developers
In case you are wondering, the frontend is everything that the user sees and interacts with.
Frontend developers have a specific job to perform. They write code for technically achieving UI/UX elements, theme and overall design prepared by the UI/UX team.
Based on your healthcare product type, they utilize different front-end development technologies, tools and frameworks.
Step #8: Coding the backend and healthcare integration

 
Team at work: Backend developers
Backend developers write code on the server-side. Backend development is the critical part of healthcare digital products that stores, secures and processes the data.
Backend development also includes API integration and other 3rd party integrations such as EHR/EMR and PMS while making sure of no interoperability issues.
Step #9: Testing the healthcare product

 
Teams at work: Automated and manual QA testers
Once the frontend and backend code is ready, the QA team comes into the picture to test it on several criteria.
Our QA team is equipped with the experience and knowledge of both automated and manual testing.
The team carries out API testing, functional testing, UI/UX testing, load and performance test, security testing etc.
If you would like to attain continuous-release, the QA team works in parallel to frontend and backend development.
At last, the QA team submits the QA report to developers so that they can eliminate the bugs.
Step #10: Compliance audit

 
Team at work: Healthcare compliance specialists
The consequences of being non-compliant with applicable data privacy laws are financially and operationally lethal.
Thus, sensing its importance, our compliance specialists carry out detailed compliance audits with reference to applicable healthcare privacy laws.
They make sure each and every technical requirement of data privacy laws are adhered to and there is an adequate number of security measures in place to secure personal data.
If not, the compliance team guides the development team to technically achieve it.
Step #11: Piloting the product

 
Team at work: Developers
We present the perfectly developed healthcare product to you with a live demo of it. We show you each functionality and feature into action and also train you to use it seamlessly.
Step #12: Delivering and launching the product

 
Team at work: Developers
We finally transfer the source code ownership to you and deploy the product depending on your product type.
For instance, if it is a mobile app, we launch it on the Apple App Store and Google Play Store.
Step #13: Providing exclusive support

  
Team at work: Support engineers
To capitalize on your developed product, post-launch support plays a very important role.
Since we acknowledge the importance of support, we provide you with a very detailed support document so that you can solve the errors in most cases.
And if it is not feasible for you to solve the error, we empower you with the freedom to call our exclusive support team that can help you either on-site or remotely.
What can you expect when you hire our developers for a healthcare product startup?
A team that understands healthcare thoroughly.
A team that has only been working on healthcare IT projects for 7+ years.
A team that includes developers, designers, business analysts, compliance specialists, healthcare integration experts, and QA engineers.
A team that helps you meet North American healthcare standards.
A team that has a mastership in AI, ML, IoT, RPA, Blockchain.
A team that follows agile methodologies and makes deliveries before the timeline.
A team having on-hand experience with low-code and no-code development.
A team that fuels your vision.
A team that makes your business journey enjoyable and profitable!
What end results can you expect while having us as a tech partner?
Healthcare product working as per clinical workflows and clinical standards. 
Healthcare product compliant with HIPAA, PHIPA, PIPEDA and other applicable laws. 
Healthcare product working on AI, ML, IoT, Blockchain technologies. 
Healthcare product having UI/UX designed scientifically. 
Healthcare product that addresses real pain areas of the target audience. 
Healthcare product that is future-ready. 
Healthcare product validated by healthcare professionals. 
Healthcare product having advanced, common and good-to-have features. 
Healthcare product that is easily scalable. 
Healthcare product that users would love spending time on!