Build Healthcare Search Engine like Clinia [Recently Raised $5 Million]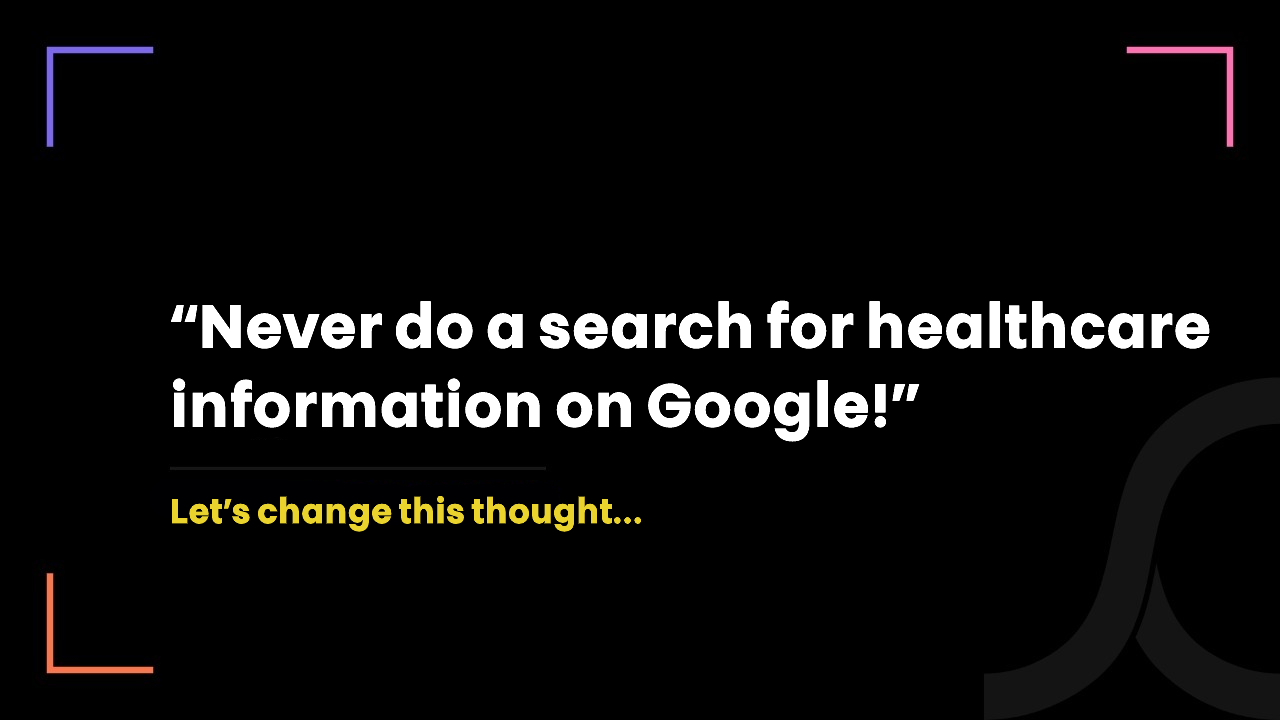 2 years ago
Have you ever heard of the term "search-as-a-service"? or "healthcare search engine"? 
What if we tell you that a Montreal-based start-up Clinia is selling search-as-a-service to digital healthcare companies.
Clinia recently raised $5 million to scale B2B healthcare search infrastructure.
You must now be wondering, what is search-as-a-service? How does it work? And how to build a healthcare search engine?
Don't worry - we're specialists in both explanation and execution when it comes to healthcare IT!
Clinia is offering search-as-a-service in healthcare, what is that?
It's a very simple term as "Google".
When users search for healthcare information or healthcare services in Google, there are lots of search results in front of them.
Because of that reason sometimes the user gets confused about what to choose?
Also, there are possibilities that the search results are not100% true (because of marketing stuff and non-clinically-verified results).
But Clinia gets rid of it.
Just search on the Clinia website, application or tool and they will provide the verified clinical results only with no marketing stuff.
Apart from that, Clinia builds a healthcare search engine for health spaces (verified clients).
Know how Clinia started the term - "Healthcare search engine"
Clinia first launched in 2016 with a goal in mind to become the "Expedia of healthcare for Canada".
They started the website named GoWell which has a unique 250,000 monthly users. Clinia abandoned the GoWell project because they realized that - they haven't solved the real issue of the users.
The issue was - when a user searches for healthcare information or services, search engines like Google show unverified information and marketing stuff.
So Clinia decided to solve the problem not only for customers but for health tech organizations too.
They saw the opportunity and developed its search infrastructure API for the health tech organization.
And now they are helping the health tech industry to build their own search engine within digital solutions.
How does Clinia's search infrastructure help healthcare companies?
In an interview, Clinia co-founder and CEO Simon Bédard said that - "As Google is our first point of entry for information in general, we believe there should be the first point of entry for health searches in general".
Clinia has a perfect goal in mind - "Help users to get the right search result for healthcare information or services".
That's why they have a result-driven search tool and API. Clinia's tool and API help both organizations and users.
For that reason, Clinia has a big list of health tech clients that includes:
Montreal-based Dialogue
Telus Health and
New York-based Teladoc
What future goals does Clinia have in mind?
They are looking forward to taking this concept to the US.
And Clinia wants to increase the staff of product engineers and data scientists in the next few years.
But now the question is what includes in the healthcare search engines.
Let's see.
What are the features of a healthcare search engine?
When it comes to healthcare, artificial intelligence (AI) and machine learning (ML) changed the whole scenario.
So, let's see the features of health search infrastructure working on AI and ML.
AI-based search engine for companies and users
Personalized health search API
Insights and analytics using ML algorithms
Custom health directory
API that shows dedicated COVID-19 resources
And if you don't know how health search infrastructure is different from the other search engines, below are the differences between them.
What is the difference between healthcare search engines and other search engines?
In a sentence - other search engines give everything, health search engines are created from the ground up to deliver the optimal healthcare search results.
1. Healthcare search engine
Gives users 100% clinically verified search results for information.
It doesn't show marketing ads for the respective search query.
2. Google or other search engines
Google doesn't give 100% true or verified results for the user's queries.
We both know what Google shows.
Is it the right investment to build a healthcare search engine?
We discovered a difference between the two search engines.
You can easily observe how the health search engine provides better and more optimal results than other search engines such as Google.
This is the reason why Clinia has the top clients as a start-up and is now expanding its result-driven services from Canada to the US.
So, this is an ideal opportunity to build a healthcare search engine.
Aside from that, below are some crucial things to help you understand how the healthcare search engine assisted Clinia.
Last year Clinia had a unique 1 million searches across Canada.
And recently they raised $5 million for equity and $3 million in grants.
If you still have doubts, here are the advantages of building a healthcare search engine by adding some new features.
You can focus on both the health tech industry and insurance companies.
The users want ideal services and healthcare search engines help them with it.
There are a lesser number of competitors right now, so grab the opportunity.
You can offer a more relevant personalized search.
If you provide more services in one place, it will generate more revenue.
We can assume that if you are still reading this, you are interested in developing a healthcare search engine. 
So, let us explain to you how we can help you.
Want cutting-edge healthcare technology? We have expertise in the same
Let us make things easy for you. 
We are an Ontario-based healthcare IT company. And when we say healthcare IT company, we mean it!
Healthcare IT is what we understand very well as we have been working on only healthcare IT projects for over 7 years.
We spend 8 hours a day working on EMR/EHR technology, healthcare software, integration standards, compliance consulting, mobile computing, billing structure, and clinical workflows.
We are a team of healthcare developers, UI/UX designers, AI/ML engineers, business analysts, QA engineers and compliance specialists.
With the help of cutting-edge technology and expertise, we ensure you world-class and winning healthcare products!