Build Upwork for Healthcare or Healthcare Staffing Platform (Know How Lantum Raises $15M for it)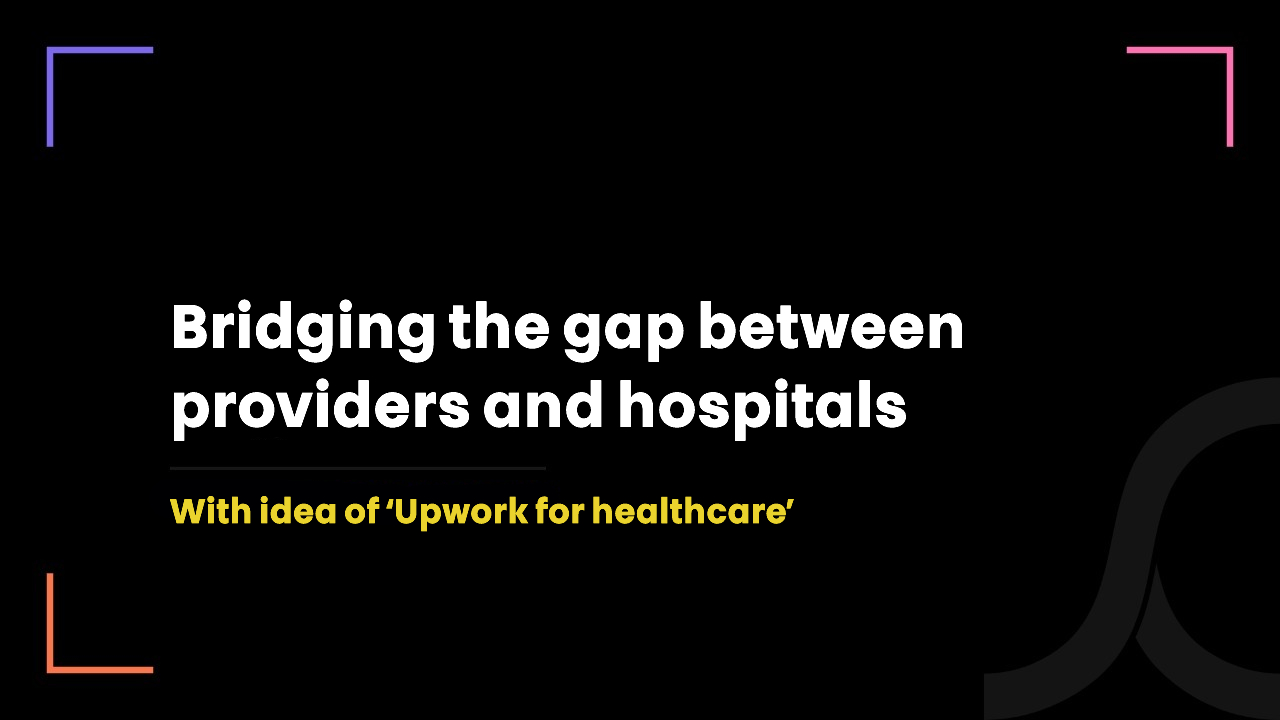 2 years ago
Due to COVID-19, numerous issues arose for healthcare organizations and frontline workers.
In which one of the major problems for the healthcare industry is on-demand healthcare professional staffing.
London-based healthcare staffing platform Lantum recently raised $15M for staffing solutions for frontline workers and healthcare organizations.
With the help of a healthcare staffing platform, healthcare experts and organizations can easily focus on the quality of care rather than staffing issues.
So, how does a staffing solution or Upwork for healthcare benefit and work for the healthcare industry? Let's find out.
How does the healthcare staffing platform Lantum deliver the staffing solution?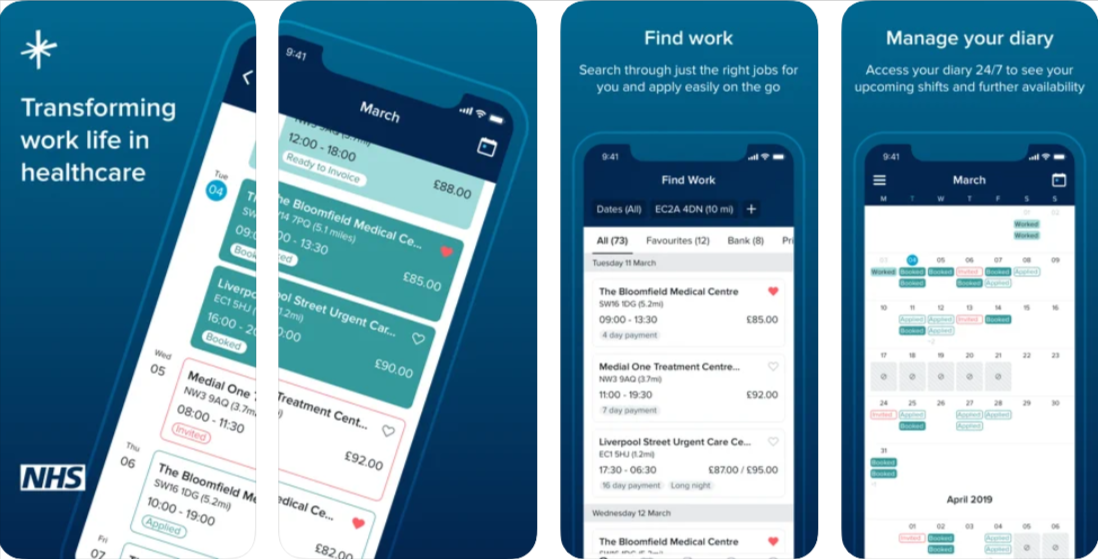 As a healthcare staffing solution provider, Lantum knows that healthcare staffing causes so much valuable time and almost costs 70% of the system budget.
To reduce the time and money spent on medical staffing, Lantum offers on-demand staffing solutions for frontline healthcare workers and organizations.
In which, healthcare professionals such as nurses and doctors can effortlessly find or apply for the healthcare entity's on-demand job requirement.
On the other hand, healthcare organizations such as hospitals and clinics can discover or hire the ideal healthcare expert for their healthcare needs in minimum time.
Thus, we can safely say that "It's a win-win situation for both sides".
For better understanding, here is the entire process of the healthcare staffing platform.
1. For frontline workers:
Create an account and upload the required documents.
Healthcare professionals can easily set their work preferences.
The algorithms offer ideal job notification as per the skills and preferences.
Frontline workers can also search for jobs by manually filtering their requirements such as hourly wage, location, and timing.
Direct communication with the healthcare organizations for any queries and negotiations.
Digital diary option to view booked jobs and describe the work availability.
2. For healthcare organizations:
Hospitals and clinics can create their account by adding the necessary business information.
Upload compliance documents in secure storage.
Reminder before the expiration date of the document.
Organizations can set their preference such as skills, location, and hourly wage.
On-time notification when their preference matches the frontline worker's needs.
Healthcare entities can post the job requirements or can hire a healthcare professional by directly sending the job requirement.
The hospitals and clinics can see the reviews and feedback of the healthcare experts.
The reviews and feedback assist healthcare organizations to accept or decline job requests from healthcare professionals.
Direct communication with the healthcare staff without any complexity to negotiate wages.
Which are the major features of the healthcare staffing platform or Upwork for healthcare?
To build a healthcare staffing platform, there are two feature modules available – one for frontline workers and the other one is for healthcare organizations.
1. Features for the frontline workers:
Create and edit profile information
Intuitive dashboard
24/7 job availability
Upload compliance documents
Reminder for document expiration
Easily set the job preference
Manually search for the job
Job notification as per the preference
Set the search filter
Similar job suggestions and alerts
Set the favourite healthcare organizations
Post or apply for the job
Discover the job information
Accept or decline job request
Direct communication with the healthcare organization
Compare two or more jobs in one go
Earning report
Automated invoices
Past and upcoming jobs report
Customer support
2. Features for healthcare organizations
Create and revise profile details
Upload compliance documents
Reminder for document expiration
Notification when staff available to work in your organization
Set the search filter
Search for the healthcare professionals
Direct communication with the frontline workers
Send job request
Post the job
See all the posted jobs
Accept or decline the job request
Flexible e-rostering
Discover the frontline worker reviews
Feedback and rating availability
Customer support
Why should you build a healthcare staffing platform like Lantum?
"The global healthcare staffing market size was estimated at USD 31.8 billion in 2019 and is expected to reach USD 33.5 billion in 2020".
The healthcare communities are adopting efficient workforce management to deliver quality care to the patient.
By developing a healthcare staffing platform, you can offer the staffing solution to healthcare organizations and individuals healthcare professionals.
Apart from that, below are the three major reasons that demonstrate, a healthcare staffing solution is a business opportunity for you.
Allows efficient workforce management for the healthcare organizations
After the pandemic, healthcare organizations such as hospitals and clinics are preferring a flexible workforce to deliver continuous health care services on busy working days.
With the help of the healthcare staffing platform, healthcare entities can easily hire a skilled workforce as per their requirements for busy working days.
It assists them to save – valuable time and money spent on the traditional staffing process.
As a result, healthcare entities can easily deliver quality care to patients even on busy working days.
Shortage of frontline healthcare workers
"According to WHO, in 2013, there was a shortfall of 7.2 million healthcare workers across the globe and the number is projected to reach 12.9 million by 2035".
The shortage of skilled frontline workers is significantly increasing after the COVID-19 pandemic.
To continue delivering care even while there is a huge labour shortage in the healthcare industry, hospitals can hire healthcare providers instantly and in an on-demand manner as per their needs.
Flexible work for frontline workers
The healthcare staffing platform gives benefits to healthcare professionals such as – adjustable work timing, short-term work duration, and location as per their conditions.
Because of the convenient work hours and high earnings, frontline workers prefer the healthcare staffing platform.
Who can consider building a healthcare staffing platform?
One of the major benefits of the healthcare staffing model platform is on-demand healthcare services as per the specific needs.
Thus, below are the three major communities that should build a healthcare staffing platform.
1. Hospitals and clinics
It speeds up the hiring process
Flawless shift management for internal staff
Helps to recruit better candidates
Smart-match with staff availability
2. Healthcare staffing companies
Effortlessly manage and track workforce
Simply set and track the work of each staff
Track the revenue they generate through each caregiver
Flexible payment system
Generate & analyze the daily, weekly, monthly, and yearly work reports
3. Entrepreneurs
Offer the ideal and effective staffing solution to hospitals, clinics, and providers
Solve healthcare staffing problem
Make revenue from the commission
Build a strong referral-based community
Eliminate most of the manual work for the healthcare organization and frontline workers
We focus on the solution, not on the problem!
We are an Ontario-based healthcare IT company.
With our healthcare-specific IT knowledge, we are creative enough to decode every problem related to healthcare IT.
We can accomplish this because of 7+ years of hands-on experience and a dedicated team of healthcare professionals, UI/UX designers, QA engineers, web and app developers, compliance specialists, and business analysts.
With our experience, expertise and experts – we deliver powerful healthcare IT solutions for healthcare start-ups, hospitals, clinics, healthcare businesses, and individual healthcare experts.
We eliminate every problem to help you achieve your healthcare business goals with our healthcare solutions, business, and legal expertise.