Top 7 Healthcare Technology Trends in 2023 (3rd One is Our Favorite)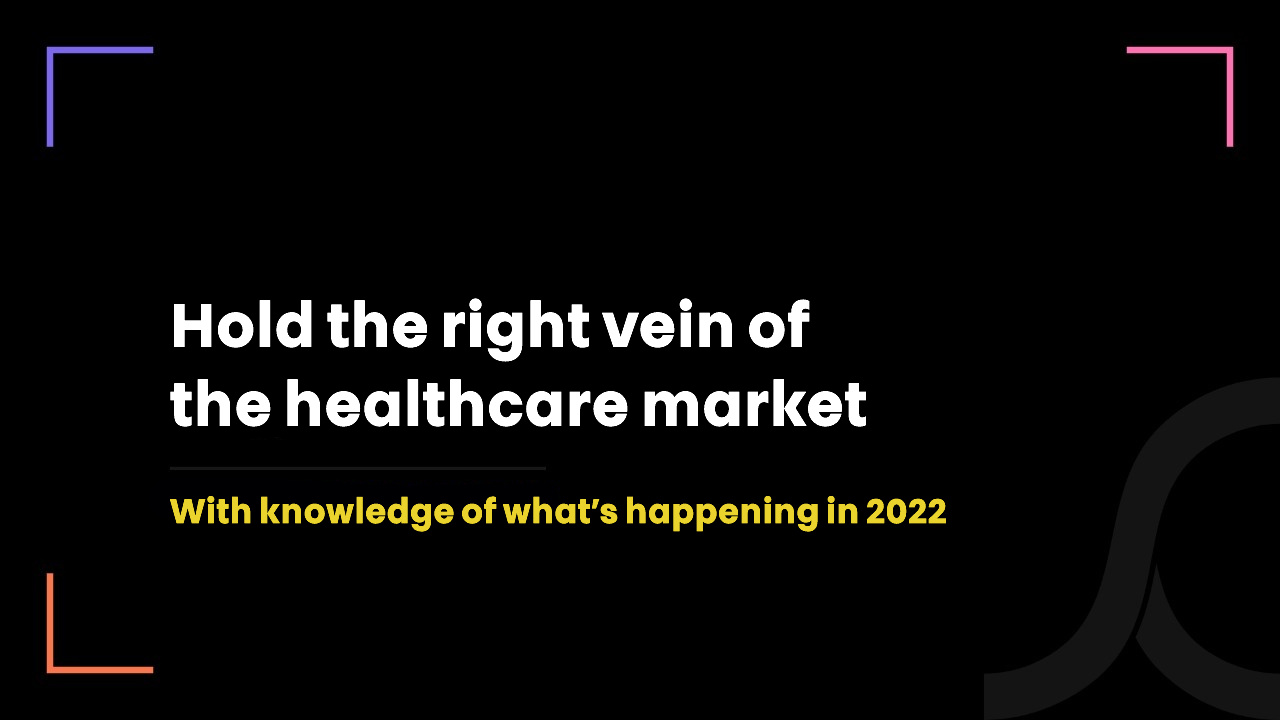 1 month ago
We're in the third year of the COVID-19 pandemic and we all know how this deadly virus has affected all of us in our daily lives.
That's the reason why in the past two years the healthcare industry has seen a lot of growth in technology adoption.
Many of the healthcare experts claim that the upcoming years are going to be revolutionary for the healthcare industry.
Don't believe it? See the future report of the HIMSS,
"80% of healthcare providers plan to increase investment in technology and digital solutions over the next five years."
With that said, it is safe to say that COVID-19 is the reason behind this upcoming revolution where technologies will be at the center.
So, let's see some of the revolutionary healthcare technology trends that will dominate the healthcare industry in the post-pandemic era.
Check Out the Top 7 Healthcare Technology Trends for the Post-Pandemic Market
1. Artificial Intelligence (AI) is changing the healthcare
Artificial intelligence (AI) is one of the main reasons behind the change in the healthcare industry.
But how is it changing the healthcare industry?
The AI has unique features that improve patient care, reduce time-consuming processes, and give accurate data at a minimal cost.
Whether it's patient monitoring at hospitals or maintaining chronic disease at home - AI in healthcare is changing the lives of patients as well as healthcare experts.
The advantages of AI in healthcare:
AI is managing the hospital's forecast and patient flow.
Improves operational efficiency by providing real-time data.
It streamlines the tasks with useful insights.
Saves time, resources, and money.
Now you can easily understand why AI is the major healthcare technology trend.
Keeping future needs in mind, we have already expanded our team of healthcare AI experts. 
An AI system was able to interpret more than 114,000 screening mammograms using a reading protocol with high sensitivity and specificity, which resulted in a 62.6% workload reduction for radiologists @radiology_rsna https://t.co/nJQLoYw7LU #AI #medicalimaging #radiology

— AIinHealthcare (@AIinHealthcare) April 20, 2022
2. The internet of medical things (IoMT)
If you want health-related insightful data, statistics, and real-time analysis - the IoMT is the all-in-one solution for it.
And a report says that - the IoMT market will be worth $142.45 billion by 2026.
But why is it important and effective for the healthcare industry?
Because IoMT provides a simple, less expensive, and effortless way of healthcare services in real-time (Every person out there also wants the same thing).
The healthcare and fitness applications are examples of it.
So, let's see how IoMT makes things much easier.
What does IoMT do?
Remote patient monitoring of people having a chronic disease.
Gives insightful health reports and medical records of patients.
Provides medical assistance with on-time notification.
Easily communicate with strong data security.
Health experts can use the patient data for more research.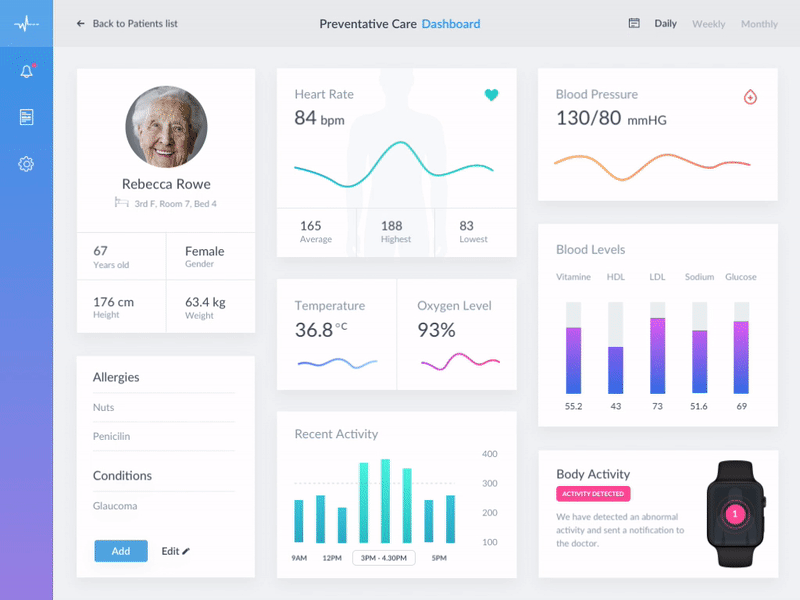 3. Connecting hospital and home through telehealth
After the COVID-19 pandemic, telehealth has seen massive growth in the healthcare industry.
As per the reports - By 2026, the telehealth market will reach a massive $186.5 billion.
The reason behind it?
People are more likely to use virtual care because it saves time, is affordable, and most importantly, there's no fear of catching any virus from the hospital/clinic.
The combination of modern technology and healthcare is making the services more accessible and informative.
The benefits of using Telehealth in healthcare services:
Easily records your health-related measurement.
A virtual visit with your doctor through mobile or computer.
You can share your health data with a doctor.
Gives insightful health data for analysis.
That's the reason why telehealth is growing rapidly in the healthcare industry.
4. Nanotechnology (The future of healthcare)
Nanotech is the healthcare technology trend that is slowly entering our daily lives as well as the healthcare industry.
As per the experts, nanotech will be worth over $125 billion by 2024.
So, what is the current use of nanotechnology in healthcare?
Let's see.
The use of nanotechnology in the healthcare industry is given by:
Using nanorobots and nanoparticles to repair the cellular cells.
Healthcare experts are using the nano-camera to identify the disease more closely and accurately.
It is also used for the detection of foreign cells (cancer) and for repairing damaged cells.
The nanorobots and nanoparticles are also used for killing the bacteria and delivering the drugs to the organs.
From that, we can say that nanotechnology will be the most useful for cancer treatment in the upcoming years.
5. The 3D Printing that makes everything possible
In healthcare technology trends, 3D printing is the most advanced technology.
It's one of the biggest reasons why healthcare professionals can provide services most beneficially.
The 3D printing technology allows healthcare professionals to create replicas of human tissues, organs, bones, and cells.
In addition, here is the use of 3D printing in the healthcare industry:
The use of 3D printing in regenerative and precision medicine.
Streamlined R&D process.
Gives you more accessibility and efficiency.
Making affordable prostheses.
In upcoming years advanced 3D printing technology is going to be less costly, lighter, and stronger.
6. Data is everything
When it comes to the prevention of chronic disease or other diseases, the data helps medical professionals massively.
That's why it's a future healthcare technology trend for chronic disease.
But how does the data help to prevent the disease?
Big data (large amounts of sufficient data) can be very useful for healthcare experts and scientists to analyze disease patterns.
This big data is analyzed into AI or Machine Learning algorithms to identify the insight and patterns of the disease.
From that, they can easily understand patterns and insights of the chronic disease and it allows them to find the most effective solution for that.
The use of big data & analytics in healthcare
In most common electronic health records (EHR).
Learning and development.
Smart staffing process.
For developing new strategies.
To deliver smart and better services.
In addition, the EHRs are the most commonly used software to analyze the data.
7. RPA (Robotic Process Automation)
RPA sounds fancy and costly, but it is very basic, affordable yet impactful.
It facilitates healthcare entities and providers to automate repetitive and tedious tasks such as data entry, billing, reporting, patient engagement, appointment management, etc.
RPA is the technology that RPA developers utilize to write code for a software bot and train it to perform a specific task on a computer or system.
Here, it is worth mentioning that RPA tools also play a very important role.
RPA tools such as UiPath and Automation Anywhere provide an online environment where RPA developers can build and test software robots.
These software robots exist in the form of a .exe file which you need to install on your system to automate a task.
The top benefits of RPA technology are high productivity, fewer errors, cost-saving, and less-burdened staff.
Now, What are Your Views on Healthcare Technology Trends?
From your perspective, which is the best among all?
Did you like the artificial intelligence that saves time and money or do you like the telehealth solutions that give you real-time data in your hands?
Maybe you like the EHRs, that give insightful data to manage everything related to healthcare.
Don't worry about every question you've regarding the above topics, we're here to help you.
You Want Healthcare IT Services, and We Have the Expertise in it
Whether you want to acquire a telemedicine app or execute EMR/EHR integration, we are the perfect choice for that.
We're an Ontario-based healthcare IT company.
We've been serving the healthcare industry for more than 8+ years with our expertise and handful of experience.
When it comes to telemedicine, AI, IoMT, and even EMR/EHR, we've been working on that before the pandemic and that's the reason we are aware of every healthcare technology trend.
We are providing healthcare IT services for clinics, hospitals, and start-ups.
The best thing about us is that we keep all the client's requirements and ongoing trends in mind to develop healthcare mobile applications, web applications, or custom EMR/EHR software.
To satisfy your requirements, we have an expert team of app developers, web developers, UI/UX designers, business analysts, QA engineers, and compliance specialists.
So, make your ideas actionable with our comprehensive healthcare IT services.