HL7 Consulting and Development Service in Canada, USA: Hire Our Best HL7 Consultants and Developers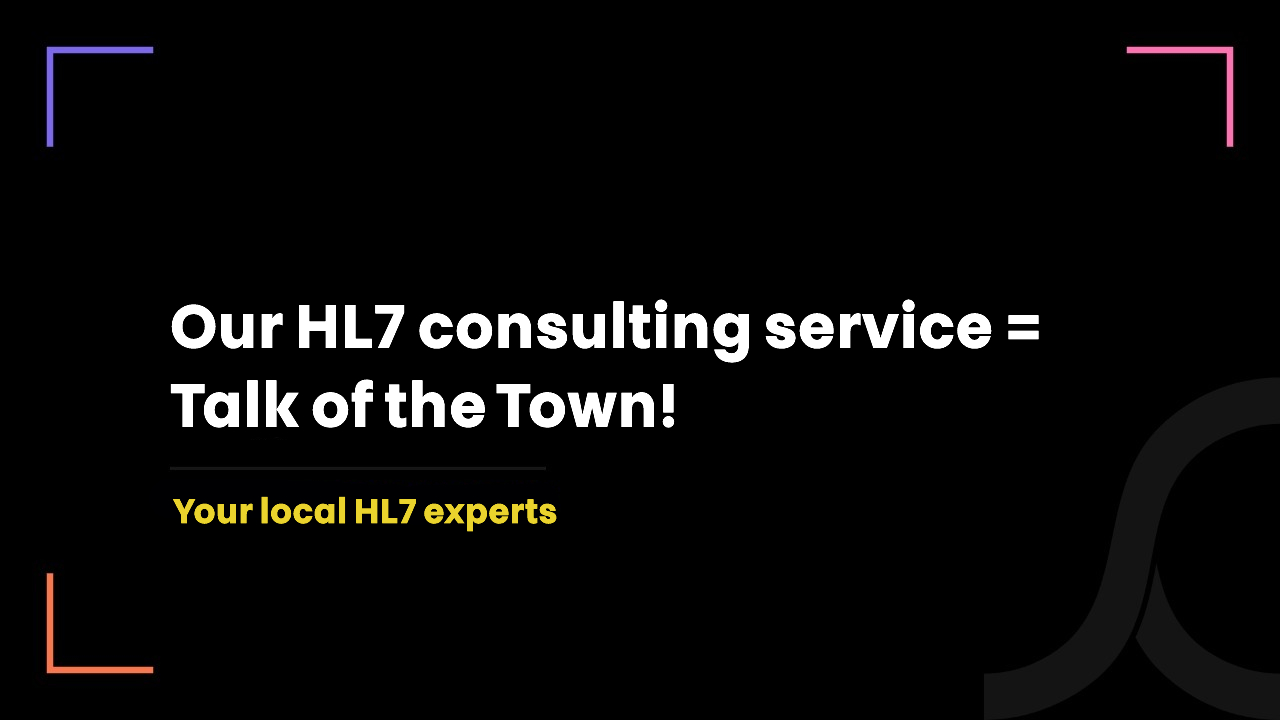 1 year ago
In the race to develop the best healthcare technology, people might forget the need to maintain standards. Why? To provide interoperability between healthcare systems for enhancing patient care.
At the end of the day, delivering care without bumps is the ultimate goal of establishing a healthcare service. For this, hiring a competent HL7 consultant is non-negotiable.
That is where we come in. We bring fire to your FHIR HL7 interface development. 
When do you need to consider HL7 and what is the HL7 interface?
The most crucial part of the entire healthcare ecosystem is the data. And this data (more specifically clinical and demographic data) travels all across different healthcare entities, medical devices, healthcare software, web apps, mobile apps, IoT devices etc.
So, when clinical data is being transferred between two healthcare systems, it must be shared and received in a standard manner.
Or more technically, there should not be any interoperability issues between these two healthcare systems which could put data accuracy at risk.
The role of HL7 is to make sure that clinical data is being shared and received in the standard format which is accepted across the globe.
Or, with the perspective of interoperability, the role of HL7 is to make sure there are no interoperability issues between these two healthcare systems.
So, you would require HL7 when you are building a healthcare product that in the future needs to be integrated with any other healthcare product or if you are integrating these two healthcare systems right now.
Please note, that HL7 does not facilitate data transfer between healthcare systems. It is just a data-sharing protocol that makes sure of data standardization. The software which facilitates data transfer is called an interface.
Watch this video to understand it in detail.
Skills our HL7 consultants have for smooth execution of HL7 integration
Check out what set of skills and services you get with our HL7 consultants.
Expertise and Guidance- All individuals working in our organisation have been specifically associated with healthcare IT solutions. With more than 180 years of combined experience, our HL7 consultants are the ones who've been there, done that, and can guide you from their field experience regarding what works.
Consistency- The tech sorcerer who will be with you from day one of your projects till the end. Having the handgrip on best practices our consultant can get your team up to speed and can even provide expert-level training.
Problem Solving- Our consultants are well-trained sprint planners. So, identifying a problem even before it arises is their forte. In addition, their years of hyper-specialized expertise exclusively into the healthcare industry gives them an added advantage.   
Compliant- Ensuring that design, development, testing, and implementation are compliant with your technical and project standard requirements as well as legal things. At the same time, they make sure there are no technical integration scope gaps.
Balanced professional- A multifaceted individual who is technically sound but also possesses management skills. Our HL7 consulting service gives you a person who balances both technology and business.
Organizational skills- The HL7 consultants at our company are able to prioritize heavy workloads. With a logical approach towards analyses they are quick learners when talking about flexibility, adaptability, and time management.
Our HL7 consultants are not just your usual IT consultants. They mentor, guide and implement everything on behalf of you technically and legally.
Interested in knowing the technical part of HL7? Read our detailed guide on HL7 integration
Promises we deliver with our highly efficient HL7 consulting and development services
We make sure you get the best of both worlds. Working with your internal knowledge and our external expertise we bring you rock steady foundation with no extra overheads. 
Just a heads up, we have a tendency to deliver projects before the deadline. No, we don't rush! Our HL7 consultants have hands-on experience.
The cost-saving factor is always ON with us. With our sprint planning module and keeping everyone accountable.
Hiring our services saves you from the unnecessary cost of hiring permanent employee which is not necessary 
With a blended team of workforce provide a consultancy to bring you up to speed—or perhaps ahead of the curve while simplifying your workflow.
We offer premium support services, working with us is not a one-time transaction. Building relationships professionally you get ongoing support from us. Either on the phone or if needed, we would even fly out to you in person.
Delivering real-time insights. Keeping you in the loop from the beginning till the execution of your project. With a data-driven approach, time tracking, personalized dashboards, and customized reports.
While most businesses are just concerned with winning the project bid, we work directly with end-users like physicians, nurse practitioners, pharmacists, and other healthcare professionals on a regular basis to provide a dependable, outstanding digital experience that meets their expectations.
Hence, your search for the perfect HL7 consultants and consulting service ends here.
From here on, success will be your only option. Have a wise word with our HL7 consultants and team and experience top-of-the-class HL7 interface development with your local Canadian healthcare IT experts.