Insurance App Development: How to Develop Intact Insurance App Clone within $15,000?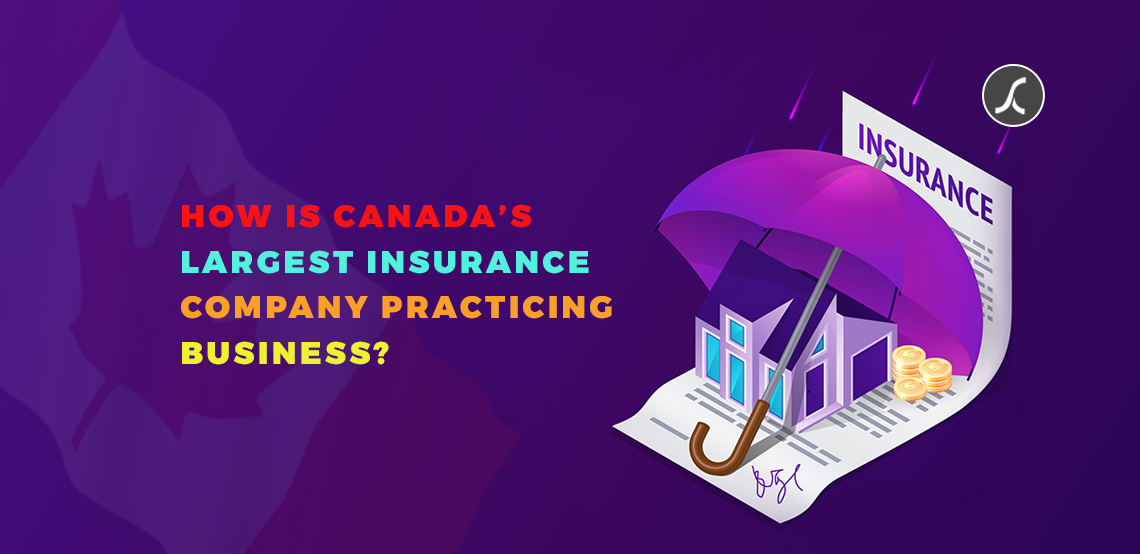 3 years ago
Let's start with the opportunity!
According to the CIA, 40% of Canadians do not have life insurance and 30% of Canadians do not have health insurance.
Meaning, every 40 people out of 100 people can be your customers even if you only provide life insurance.
You must now have a question, how to reach those 40 people?
The answer is - using the same way Uber reached 110 million people, DoorDash reached 5 million people and Airbnb reached 34 million people - using a mobile app!
Or more specifically, using the Intact insurance app clone!
There is one more question arising now,
Why do you need to go for insurance app development or develop Intact insurance app clone?
Both life insurance and health insurance are moving to customer-centricity from product-centricity.
Users or customers expect more choices, personalization, simplicity and ease from insurance providers.
Thus, insurers and brokers are focusing more on insurance apps and also automating sales and marketing processes.
The other benefits of insurance app development are,

Easy Apply:

With only a few clicks, a customer can apply for insurance.

Online Consultation:

The insurer does not need to visit the customer's office or home. He can consult the client using built-in features such as chat, video call. He can also keep the record of all communications.

Increased User Reach:

The Intact insurance app clone provides you with multiple options to attract more customers.You can run referral programs or use your app as the marketing asset in various advertising mediums.

Data Storage:

Insurers and customers both can store all important data online and access it anytime anywhere.

Easy Claims:

An insurance app eliminates the ever-lasting claiming process by letting users file a claim from the app itself. He also gets real-time status updates of the claim he filed.
If you're interested to know about Intact Insurance, here is how popular it is.
Intact Insurance is Canada's largest insurance company. It provides home, auto and business insurance.
It is a member company of Intact Financial Corporation which is the largest provider of casualty and property insurance in North America.
Intact Insurance is the choice of more than 4 million customers.
The following is the average number of people in Canada searching for the company in a month on Google.
| | |
| --- | --- |
| What people are searching for? | How many people are searching? |
| Intact Insurance reviews | 2.2K |
| Intact Insurance Calgary | 1.9K |
| Intact Insurance quote | 1.7K |
| Intact Insurance Toronto | 1.4K |
| Intact Insurance Ontario | 400 |
| Intact Insurance | 56K |
Talking about the Intact Insurance app, it has been downloaded for more than 100,000 times and the average rating is 4.1 out of 5 on Google PlayStore.
Planning to develop insurance app like Intact Insurance app? Here are the app features to keep in mind.
The app features to keep in mind while going for insurance app development in Canada depends on the type of insurance you want to offer from the app.
You can offer,
Health Insurance

Travel Insurance

Car Insurance

Life Insurance
Here, it is worth mentioning that you can develop a single app to offer multiple insurance type options.
| | |
| --- | --- |
| Features of Health Insurance App | Features of Travel Insurance App |
| Health Insurance Plans | Policies /Trip Planner |
| Purchasing & Renewing Policies | Claims |
| Payments | Location-based Updates |
| Telemedicine | Real-Time Flight Updates |
| Search for Drugs | Locate Nearby Medical Facilities |
| Symptom Checker | Country Information |
| Document Scanner/Storage | Currency Converter |
| Customer Support | Weather Forecast |
| | |
| --- | --- |
| Features of Car Insurance App | Features of Life Insurance App |
| Policies and Benefits | Policies and Benefits |
| In-app Payment | Customer Profile |
| Claims Management | Policy Status |
| Documenting Accidents | In-app Payment / Payment Reminder |
| Roadside Assistance | Customer Support |
| Repair Location | Notifications |
| Vehicle Information / Document Uploading | Claims Management |
| Customer Support | Document Scanner/Storage |
App + Chatbot + Automation - the fusion you need to truly rule the InsurTech
App - we already discussed!
A chatbot is nothing but a software program that is used to carry out online conversations like a human agent with customers. It works 24/7 without human intervention.
It understands customers' queries and gives a personalized answer within seconds. With a chatbot, you can provide ultimate customer experience and reduce operational costs.
RPA automates time-consuming and tedious back-office processes and frees up employees. It promotes accuracy and productivity.
With RPA, you can automate many processes such as claims processing, invoicing, policy updation/cancellation and data entry.
At last, let us reveal the insurance app development cost
App development cost depends on many factors such as the type of app, platform, technologies, number of features, features complexity etc.
Because of these many factors, development costs can surpass $50,000 in many cases.
However, since we're providing 'startup-focused premium app development service', we only charge somewhere around $15,000 for a feature-packed insurance app.
We deliver the developed app within 30-45 days.
We're also developing chatbots and even automating any business process with RPA.
You can contact us for a personalized quote and a free consultation from our experienced business experts.

Note: We do not duplicate any app. We consider app cloning as the idea that provokes us to execute your app idea better than existing apps, features and experience.