Harnessing Global Connections: International Pharmacy Partnerships and their Role in Reducing Specialty Drug Costs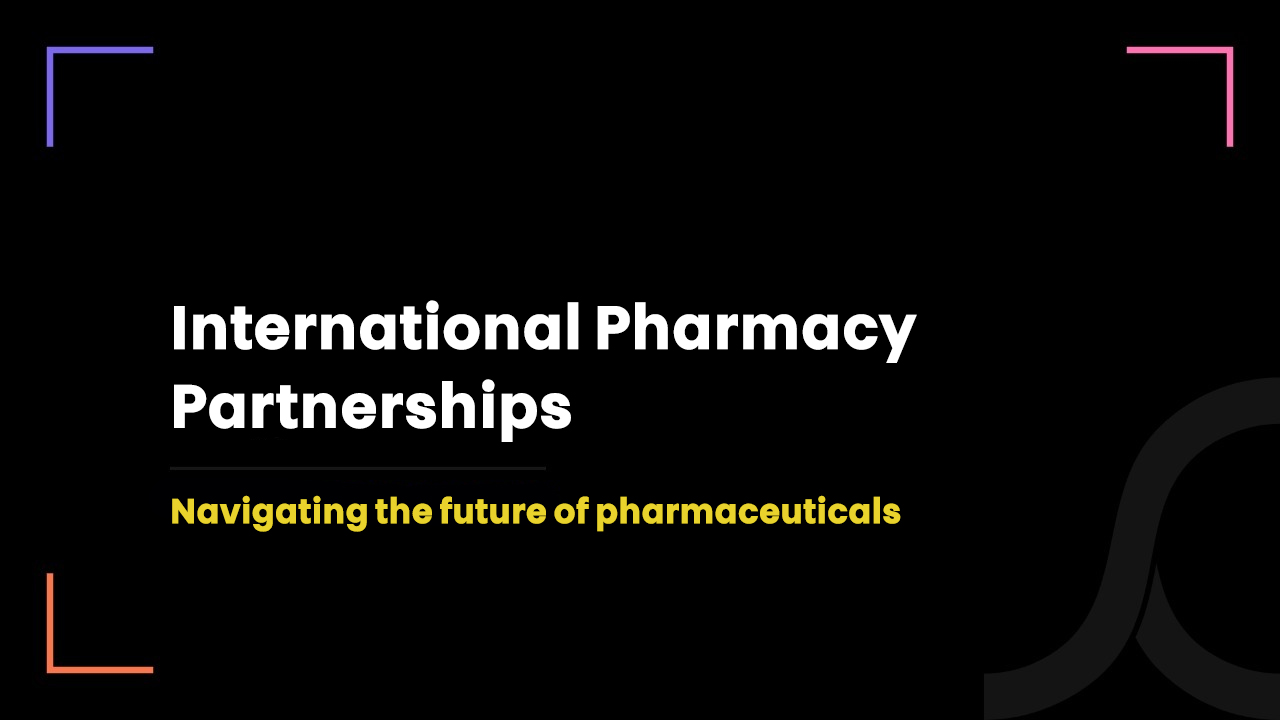 7 months ago
Pharmacies are facing many challenges in the industry due to,
COVID-19 pandemic
Inflation
Geopolitics
New therapeutic modalities
New ways of working
These factors make it vital for pharmacies to reconsider their long-term choices in manufacturing, sourcing, and supply chain.
To get success in the pharma industry under these conditions, you will be required to get success in the operations.
External Challenges in the Pharmacy Industry
The industry's ability to find innovative solutions to deliver specialty drugs and meet the overall market demand is a remarkable achievement. 
The rising global market is one of the significant challenges in the industry.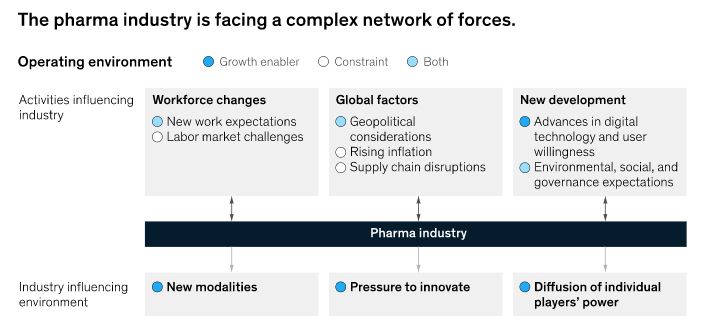 Moreover, the pharma industry has been affected by broader global trends i.e. supply chain pressures.
Though the pharma industry has high inventory levels, it represents a potential 25% loss of EBITDA due to supply chain disruptions.
Current Pharmacy Trends that may cause more expenditure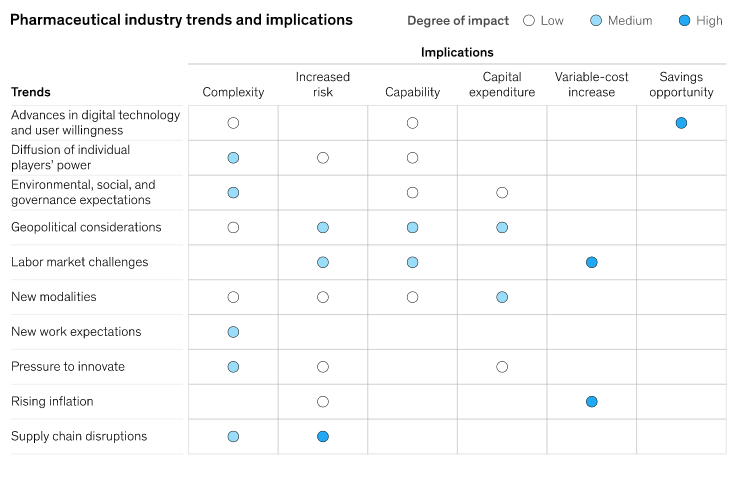 To respond to these challenges, we have come up with an effective solution for you.
But before we reveal it to you, let us share some domains where you can save costs and time while getting faster results.
3 Domains where you can cut costs for your pharmacy
Though these domains are familiar to any business leader, they need a mindset shift to adapt to these changes in their practice.
Acting on these domains will require a one-time investment from your side which you can easily cover in 2-3 months after the adoption of the technology.
1. Plan and Manage Future Reliability and Resilience Needs
Supply chain disruptions had been one of the main challenges in the pharma industry. Pharmacies are using short-term levers like building inventories.
However, these pharmacies can opt for an alternative to solve this issue i.e. Network design and dual sourcing.
2. End-to-end Adoption of Digital Automation
Digital solutions have proven to be highly effective in the healthcare sector.
Though the adoption of full-scale digital solutions requires heavy investment, it results in improved quality, increased resilience, employee effectiveness, as well as, significant cost savings.
Many companies are moving toward network-wide end-to-end digitization.
For example, Johnson & Johnson launched multiple industries with some of them focusing on order fulfillment and end-to-end patient connectivity.
3. End-to-end Partner Ecosystem Adoption
Pharmacies are now adapting smart techniques to get the required specialty drug at reduced costs.
Want to know how?
Well, they're partnering with international pharmacies to get high-cost drugs at a low price and boost their revenue.
The specialty drugs cost a lot less in some tier-1 countries like Canada and Europe than in the United States.
With a digital solution, they're integrating their API with the international pharmacy's system and boosting the revenue of both pharmacies.
Sounds interesting, isn't it?
How can you use International Pharmacy Partnerships to boost your revenue stream?
Most pharmacies use Pharmacy Benefit Managers (PBMs) to make the most out of their pharmacy business.
But when it comes to specialty drugs, it costs them a fortune.
To address this issue, the pharmacy and the PBMS owners have decided to build a Health Network System.
This system will connect the US pharmacies with the Canadian pharmacies. As the medication costs less in Canada due to government limitations, US pharmacists can use this opportunity to double their revenue.
This system allows your pharmacy to add multiple pharmacies and the feature of adding discounts to the medications provided by the partnered pharmacies.
With the profit that you're gonna make with the low-cost medications, you'll easily be able to cover the costs of developing a full-scale digital solution for your pharmacy.
But there's one catch here.
You need to ensure that the development company you choose has a record of working with healthcare IT solutions as they are well aware of the regulations and compliance requirements.
How can we help you?
We've come up with a solution that can address all your specialty drug needs.
We call it an ecosystem for pharmacists where you can get all your unique pharmacy needs fulfilled.
Let us look at some of the features of this solution.
Automated refill order reminders
Automated refills
Automated prescription renewal reminders
Integration with the PBMS and international partner software
Automated order placement in the international partner software
Automated updates of the tracking details
Limited medication visibility
Automated emails and notification alerts from your pharmacy
Order sets for specific requirements
Reports of the saved costs
No limitation on the number of partner pharmacies
Customizable discount rates for each partner pharmacy
And the best part is,
You can get it customized as per your pharmacy needs.
But why should you trust us?
We're a healthcare-specific IT industry based in Ontario.
With 8+ years in the healthcare industry, we have become experts in developing health tech by complying with all the healthcare rules and regulations.
We firmly believe in building long-term relations with our clients and hence, we sign a NDA agreement with each of them.
Which often results in our clients becoming returning clients for any and every health tech need of theirs.
If you also want to build an effective full-scale pharmacy solution or integrate your existing solution with your global partners' software, you're at the right place!
You can reach out to us by filling the form below.