How Can Medcan Further Reduce Service Delivery Time & Manage Ecosystem of Services From One Place?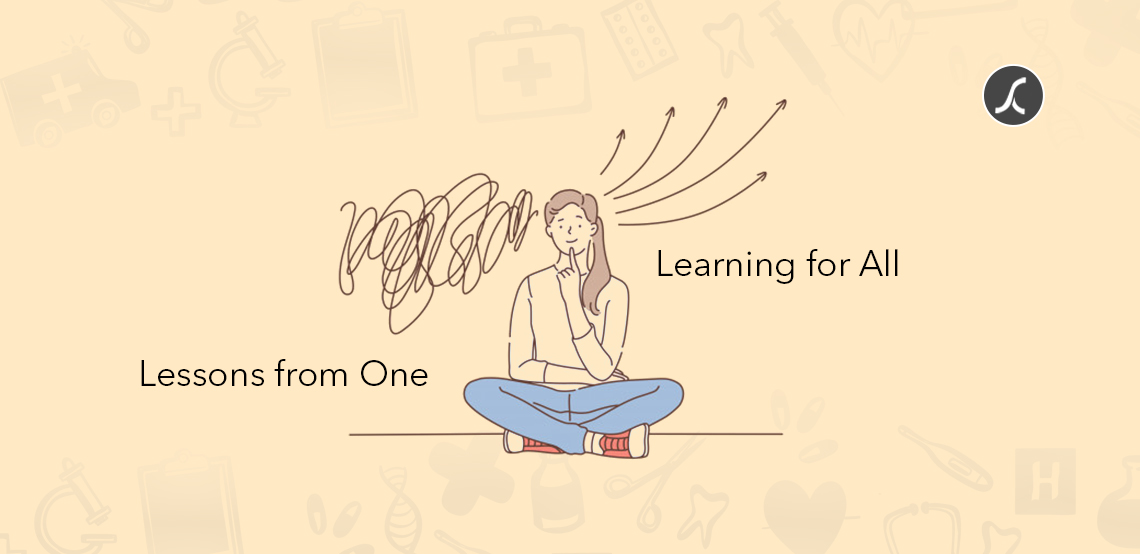 3 years ago
"Worth every penny."
"Excellent medical services with state of the art equipment. The staff are super nice and friendly and the waiting times are almost non-existence."
"A very professional team delivering great care and services."
These are some of the reviews people wrote about Medcan Toronto on Google.
These reviews clearly depict that the Medcan team is brilliantly succeeding in their vision - support and inspire clients to live happier, healthier.
Since the pandemic, their teams have ramped up their efforts and launched many new COVID-19-specific healthcare and wellness programs.
How is Medcan Toronto helping communities during the pandemic?
This is truly impressive.
How they're going the extra mile and preparing the parents & kids for new normal - schooling during a pandemic!
Concerned about #BackToSchool? We are, too. Which is why our paediatrician Dr. Arnold Jacob is staging a webinar to provide guidance and answer questions Tuesday at 12:30 p.m. Free to all who register.https://t.co/dK6bxU25Pz

— Medcan (@medcanlivewell) August 17, 2020
Seeking guidance on how to prepare kids for returning to classrooms? For ep29 of the @shauncfrancis podcast, Eat Move Think, guest Dr. Naomi Slonim, a child psychologist, provides her tips, including modelling anxiety-easing behaviour. https://t.co/zV13NYVvju

— Medcan (@medcanlivewell) August 31, 2020
Furthermore, with an aim to help everyone stay safe and healthy through the crisis, Medcan has started virtual appointments and healthy meal deliveries.
Using the LiftSessions app, Medcan Toronto's world-class fitness trainers are virtually guiding people to stay fit and active.
They provide virtual training, in-home & outdoor training, sports therapy and rehabilitation.
Their healthy meal delivery service aims to support the immunity and mental health of people.
Registered dietitians at Medcan clinic have curated well-balanced meal plans.
Medcan has also rolled out a few employee-centric services to keep both on-site and self-isolated employees comfortable and safe during COVID-19 and beyond.
The enhanced membership plan provides quality and rapid care to families through in-clinic or virtual appointments.
Medcan Toronto is doing a fantastic job. But there are always possibilities to rise to the next level.
"There is always room for improvement." - Joey Logano
Such a belief does not make us a perfectionist, but it makes us reckless who can find missing dots and connect it more easily, without any fear of failure.
Medcan Clinic Toronto has mastered healthcare and wellness service delivery through in-clinic and virtual appointments.
But the question is, what's next? What are the ideas or innovations that help the best health clinic in Toronto to rise to the next level?
Here sharing an idea for Medcan to further reduce service delivery time & manage the ecosystem of services from one place.
Developing a custom mobile app:
Medcan is offering many of its healthcare and wellness services online or virtually.
However, the service delivery model can be further improved with a custom mobile app.
Current healthcare service delivery model:
Currently, Medcan has a decentralized service delivery model which includes multiple channels.
One example is,
Members of Year-Around Care have to either call the team or access the web portal to book the virtual appointment with a doctor.
Once the team books the appointment, members receive an email invitation with a PIN and link.
They now need to install a 'Vidyo' app and enter the PIN in it to join the call.
Or, they can join the call through the web version of Vidyo.
In addition to this, there must be a process for doctors to be on the call from the same link shared with a member!
Enhanced healthcare service delivery model with a custom mobile app:
This is how easy it is to be on a secured call with a doctor!
The members of Year-Around Care need to open the app where they can find the availability of the doctor they are looking for.
They now simply need to select the time and book the appointment.
As soon as a member books the appointment for a virtual visit, the doctor gets notified automatically.
Before the virtual visit, the app reminds both members and doctors and on the already fixed time, they can join the call with a single click.
Unlike the current delivery model, this enhanced delivery model eliminates the need for using multiple channels (call, email, app) to book appointments and talk to the doctor.
Some other benefits of a custom healthcare app,
It supports custom clinical workflow.

It streamlines many other processes such as appointment booking, patient onboarding.

It keeps all data safe in one place.

It increases the collaboration and coordination between the staff and patients.

It allows patients to access all healthcare & wellness services from one place.

It helps staff to provide quality care more rapidly. Thus, it creates time for staff.

It allows patients to talk to doctors in a single click.

It allows patients to pay the fee online using the app itself.
An eye-opening example of how useful a tiny healthcare app can be!
A few months ago- before the pandemic - we developed a healthcare app named Writi specifically for long-term care homes.
Our aim was simple - develop a solution that streamlines all senior care processes from medication management to data management to free up the overwhelmed staff.
During the peak of COVID-19 in Canada, Writi helped many long-term care homes to free up the staff from repetitive tasks and administrative burdens.
The staff utilized that extra time to focus more on senior care that increased the patient outcomes and saved many lives. [Read Case Study]
So ultimately, a tiny mobile app not only speeds up delivery & removes extra work, but it also saves lives!
Make Huge Impact With a Tiny Mobile App