What is a Medical Imaging Solution and How to Build it to Store & Share Medical Images?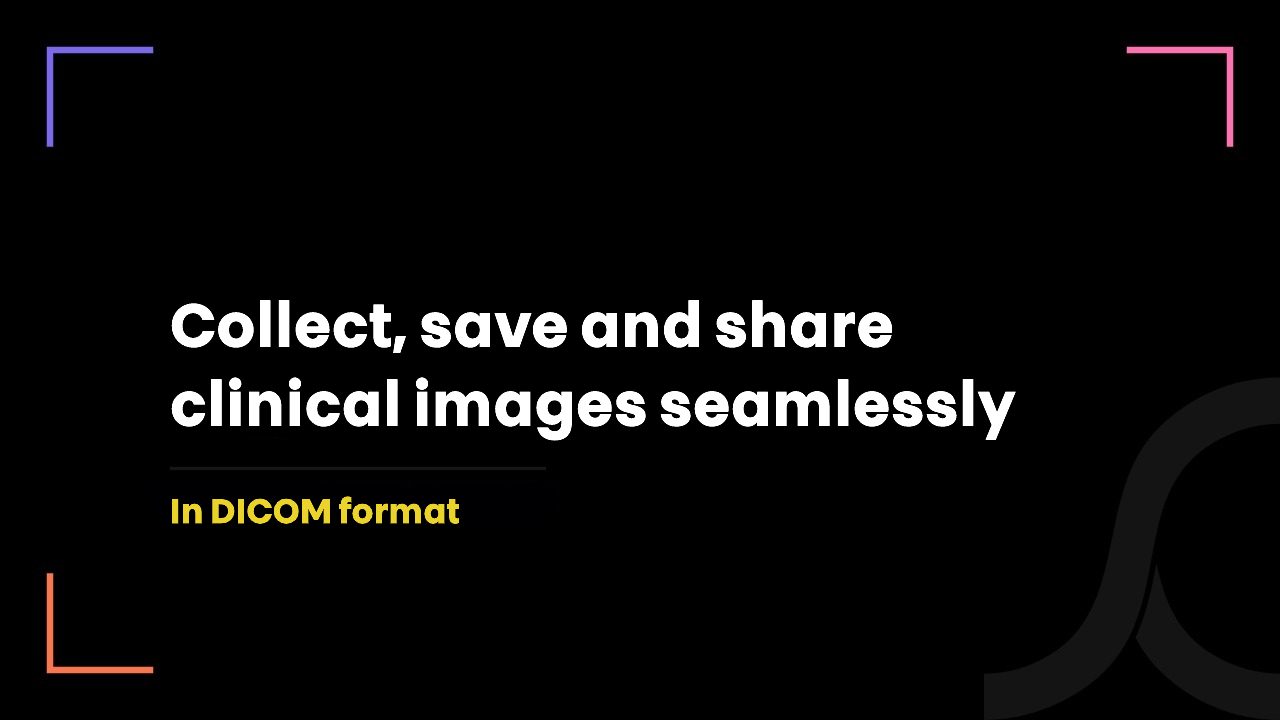 1 year ago
Healthcare in today's world is more of data and information generated by patients, providers, medical devices and IoT sensors.
This data can be in the form of text, images and videos.
Utilizing these data, providers make informed decisions that enhance the overall patient outcome.
However, the challenge here is storing, managing and sharing these data, especially clinical data stored in the form of images.
What makes the situation more challenging here is the interoperability issues as medical images are generated in different formats, but must be collected and shared in a specific format which is DICOM.
Here is where a medical imaging solution or medical image management solution comes to the rescue. 
Our other useful resources:
What is a medical imaging solution?
With more medical images to manage, more clinical sites to connect and patients themselves sharing their clinical data in the form of images, it becomes an urgent need for providers to have a dedicated solution that lets them collect, save & share images.
However, this isn't like a typical image management solution. A medical imaging solution enables providers to centrally manage all images often hidden in multiple PACs, imaging systems, CDs, DVDs, and other storage media.
And most importantly, a healthcare imaging solution makes sure that the image format is DICOM - to make it easily shareable among different healthcare systems.
As you can now easily recognize, DICOM is at the heart of medical imaging solutions. So, let's study it.
An introduction to DICOM and why it is very important for medical images
DICOM (Digital Imaging and Communication in Medicine) is the set of standards or protocols that specify how medical images must be communicated and managed.
It aims to ensure interoperability between systems that collect, store and save medical images.
If there wasn't DICOM in place, different healthcare solutions and imaging systems would have been managing and storing clinical images in any way that is easy for them, resulting in interoperability issues when it comes to sharing those images from one system to another.
To make you understand DICOM easily, we're sharing a complete clinical workflow of a patient requiring to go through an MRI.
Here, there are two types of data being generated and managed. The first one is the text-based data and the second is the visual content, i.e., MRI results.
All text-based data are managed with the HL7 protocol, while visual content is managed with the DICOM protocol.
Due to DICOM, it is easier and secure than ever to transfer images generated by the MRI system to a storage archive in DICOM format and then access it from the workstation monitor.
Or further, share images with a healthcare provider of an outside entity from the radiology center.
Which are the benefits of building medical imaging software?
Medical image management software solves some of the very frustrating challenges which healthcare providers usually face while dealing with medical images. And that's why it assures a high ROI possibility.
The following are its top benefits.
Enhance image access and exchange
All medical images are centrally stored in ready-to-use and ready-to-exchange DICOM format. This leads to easy image access and exchange - even with other clinical centers.
Due to centrally located clinical images, clinicians can concurrently collaborate for discussion and knowledge sharing.
In other words, a provider from clinic A and another provider from clinic B can see the same clinical image on their individual system even while not under the same roof.
Such clinical collaboration results in more accurate care plans and quicker patient recovery. And most importantly, it saves the collaboration time and efforts of clinicians.
More informed clinical decision making
By checking all historical medical images of a patient which is now easily accessible under each patient's profile, a clinician can connect the dots and make informed decisions.
AI imaging solution - future of medical imaging
A medical image hides several crucial information about a patient's current and potential healthcare challenges.
Many times, experienced healthcare providers can identify the healthcare challenges in the early stage and even predict the healthcare challenge the patient may soon face.
However, not everyone can do it, especially identifying rare healthcare challenges in the early stage by studying the medical images.
Here is where the AI imaging solution plays its role.
Utilizing ground-breaking AI and ML techniques & algorithms, it evaluates the medical images and finds possible healthcare & wellness issues in the early stage.
Early-stage discovery of any healthcare condition allows clinicians to start treatment early which in the majority of cases proves to be life-saving.
Expand possibilities of healthcare imaging solution with cloud
Adopting cloud while building a healthcare imaging solution expands its clinical value by 10X.
Cloud-based solution makes sure clinical images are accessible anytime and anywhere. Meaning, a clinician does not need to have access to a specific workstation for accessing those images. He can access it from any device by providing authorized credentials.
Most importantly, a cloud-based solution delivers higher security promises as generally, a cloud has a military-grade security mechanism in place.
Moreover, a cloud-based solution completely eliminates the scope of data loss as a backup is always available for you to restore data in the event of data loss.
And last but not least, a cloud-based solution is more affordable and easier to maintain than an on-premise solution.
How can we help you build your own medical imaging solution to store clinical images seamlessly?
We're an Ontario-based healthcare-focused IT company. (This single line tells everything about us!)
Ontario-based = We're local Canadians. We have on-ground knowledge of the Canadian healthcare market, how healthcare works, patients' needs, providers' challenges and data privacy laws.
Healthcare-focused IT company = We have only been entertaining healthcare IT projects. We've worked with hospitals, clinics, nursing homes, LTC homes and healthcare startups. We have dedicated healthcare developers, UI/UX designers, business analysts, and compliance experts who have been working only on healthcare projects since the first day of their professional careers.
With our specific expertise in healthcare IT and compliance, we have more than the required skill set to empower you with the right tech for easy management of medical images.
(And our prior experience building similar solutions is the cherry on the cake!)