How to Build a Successful Men's Health eCommerce App?: Top Questions Answered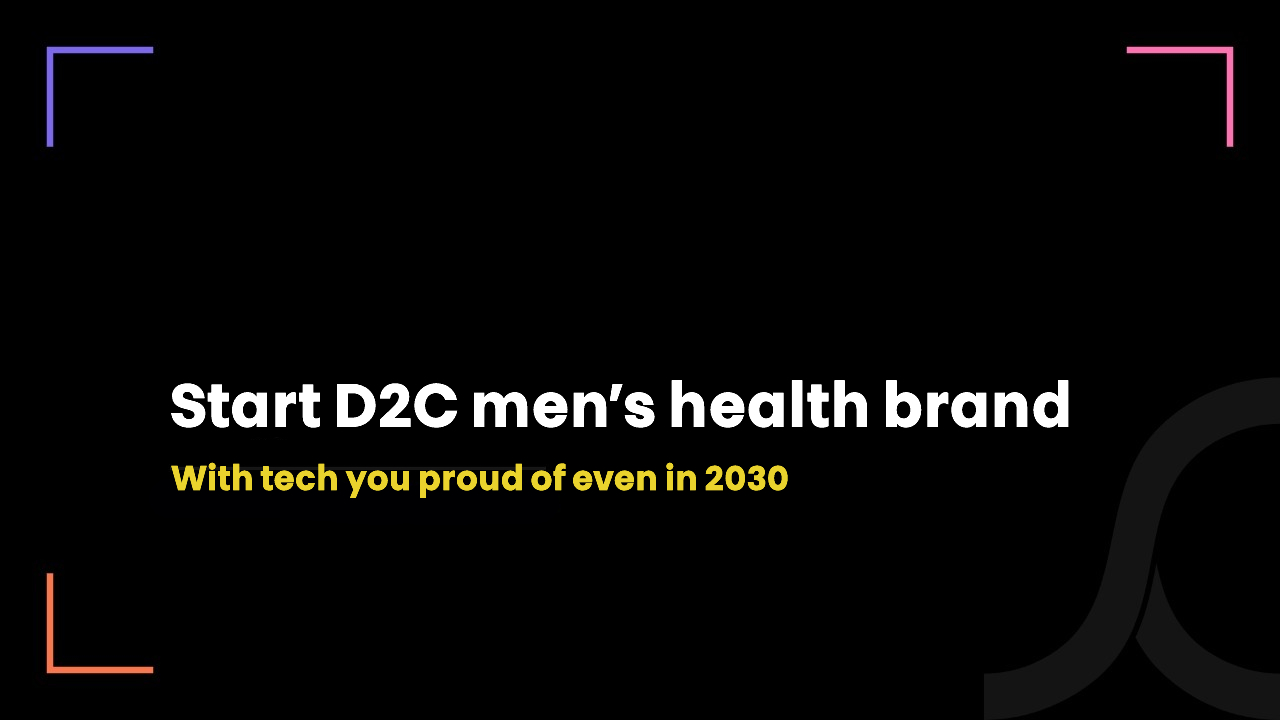 10 months ago
Let us tell you the true sense behind this blog.
In the past few months, we have received numerous questions regarding the men's health eCommerce startup.
So, we'll share the most common concerns and frequently asked questions by the men's health eCommerce startups so that you can avoid that mess with ease.
But first, let us explain why an eCommerce platform for men's health is the best business opportunity for you in Canada and the USA.
"The global men's personal care market size was valued at USD 30.8 billion in 2021 and is expected to reach USD 67.2 billion in 2030".
"Global men's skincare products market to reach $16.3 Billion by 2026".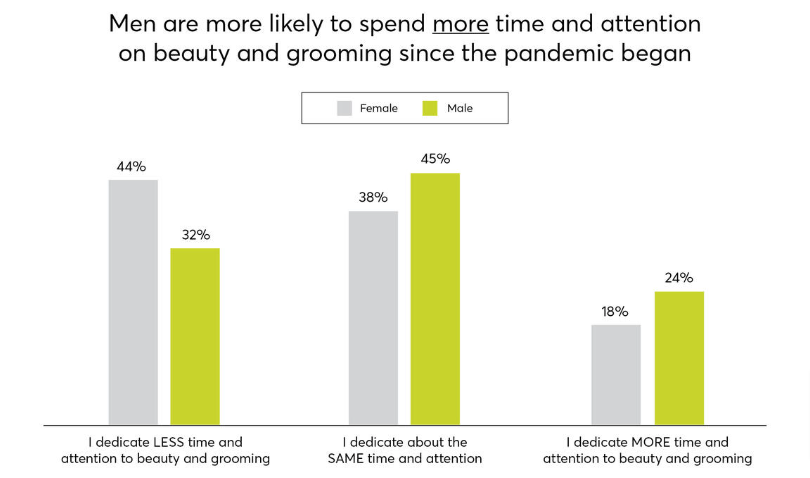 "Around 10% of Canadian men experience significant mental health challenges in their life".
"Hair loss prevention products market size worth US$ 31,524.52 Million, Globally, by 2028 at 4.2% CAGR".
"The Global Erectile Dysfunction Drugs Market size was valued at USD 3629 Million in 2020 and is projected to reach USD 2952 Million by 2028".
Okay. Now let's explore the common questions regarding the men's health eCommerce solutions.
6 Most frequently asked questions by the men's health eCommerce startups
Whether you're here for insight or looking for the technical, business, and compliance experts under one roof to build a men's health eCommerce platform, we have an answer to your every question.
Question-1: Which personal care solutions should I offer on the men's health eCommerce platform?
Due to biological and social factors, men's health is far distinct from women's health so the product requirements.
So, offering complete men's health solutions on your eCommerce platform can effortlessly help you to create a strong market presence.
For instance, you can offer both telemedicine solutions and personal care products on the same platform such as,
Mental health concerns such as anxiety, depression, stress, trauma, and much more
Skincare and wellness solutions
Day to day health concerns
Question-2: Why is it important to offer telemedicine solutions along with men's personal care products?
What counts in healthcare solutions is a quality care experience and keeping up the pace with the real-time needs of the patients.
Telemedicine solutions enable you to decode the real-time concern of the men such as prescription, product-related queries, and health concerns.
Thus, offering telemedicine solutions for men's health eCommerce can help you boost revenue while at the same giving value to your users.
Question-3: How should I offer men's personal care solutions?
For personal care-related issues, there is one standardized solution for the eCommerce platform which is telemedicine.
And for product selling, you can offer two solutions for that.
Prescription-based product:
To buy a certain personal care product, uploading a prescription to an eCommerce platform is required.
As you're offering a telemedicine solution in your men's health eCommerce platform, with no effort patients can connect with the care providers regarding a prescription note so that they don't need to go elsewhere for the same.
Non-prescription product:
In generalized personal care products, there is no requirement of showing a prescription while purchasing the product.
Question-4: Which business model should I use in the men's health eCommerce platform?
For telemedicine:
For product selling:
There are mainly two methods for generating revenue from it.
Subscription box services:
In subscription box services, customers need to pay for personal care products on a monthly basis or sometimes yearly basis.
This is the superior solution to keep your customers satisfied and engaged with your men's health eCommerce platform without any complexity.
Non-subscription box services:
It is a one-time personal care product purchase.
This means, customers need to pay every time they purchase products from your eCommerce platform.
Question-5: How can I generate more revenue from it?
We both are familiar that the personal care needs vary in every man.
In this modern era, many customers require a specific brand to maintain their day-to-day wellness.
To meet the customer expectations and generate more revenue, you can also sell or market other reputed brand products so that they can get everything in one place for maintaining a healthy lifestyle.
In short, you need to build an eCommerce platform for all men's health and wellness needs.
Question-6: What are the technology solutions for men's health eCommerce services?
You can build a web or mobile app as per your investment capital and for that, we have multiple solutions.
MVP progressive web app and mobile app:
MVP stands for – Minimal Viable Product.
This method is the superior option if you have a low investment cap or want to launch the app in the market in less time.
In this app development, we offer some of the common features for your early-stage customers who can then provide feedback so that we can scale up your app for future purpose.
This approach enables you to build an online store for men's health as per the customer requirements which makes the eCommerce platform more user-friendly.
You must also read: Healthcare MVP app development
Cross-platform mobile app:
In the cross-platform mobile app, developers don't need to write separate code for both iOS and Android operating systems.
This means, writing a single code base is enough to run both iOS and Android applications.
Thus, it saves development time and requires a lower budget for men's health eCommerce app development.
For the native mobile apps, developers need to write a program separately for both iOS and Android operating systems.
That's the reason, the native app requires high investment capital and takes a long time in the development process.
However, native apps give high performance and outstanding user experience compared to cross-platform.
Question-6: What are the compliance requirements for the men's health eCommerce store?
The healthcare app contains critical patient data such as – health records, financial reports, and personal data.
So, it is essential for you to secure that data as per the compliance laws so that you can avoid patient data breaches and hefty fines.
For that, we have compliance specialists who make sure that your eCommerce app has no vulnerabilities that can put patient data privacy at risk.
However, these compliance laws are different as per the region or country such as,
PHIPA for Ontario, Canada
So, these are the things that you should keep in mind before developing an eCommerce platform for men's health in Canada and USA.
And explore the below image to get a clear understanding of how to start a men's health eCommerce.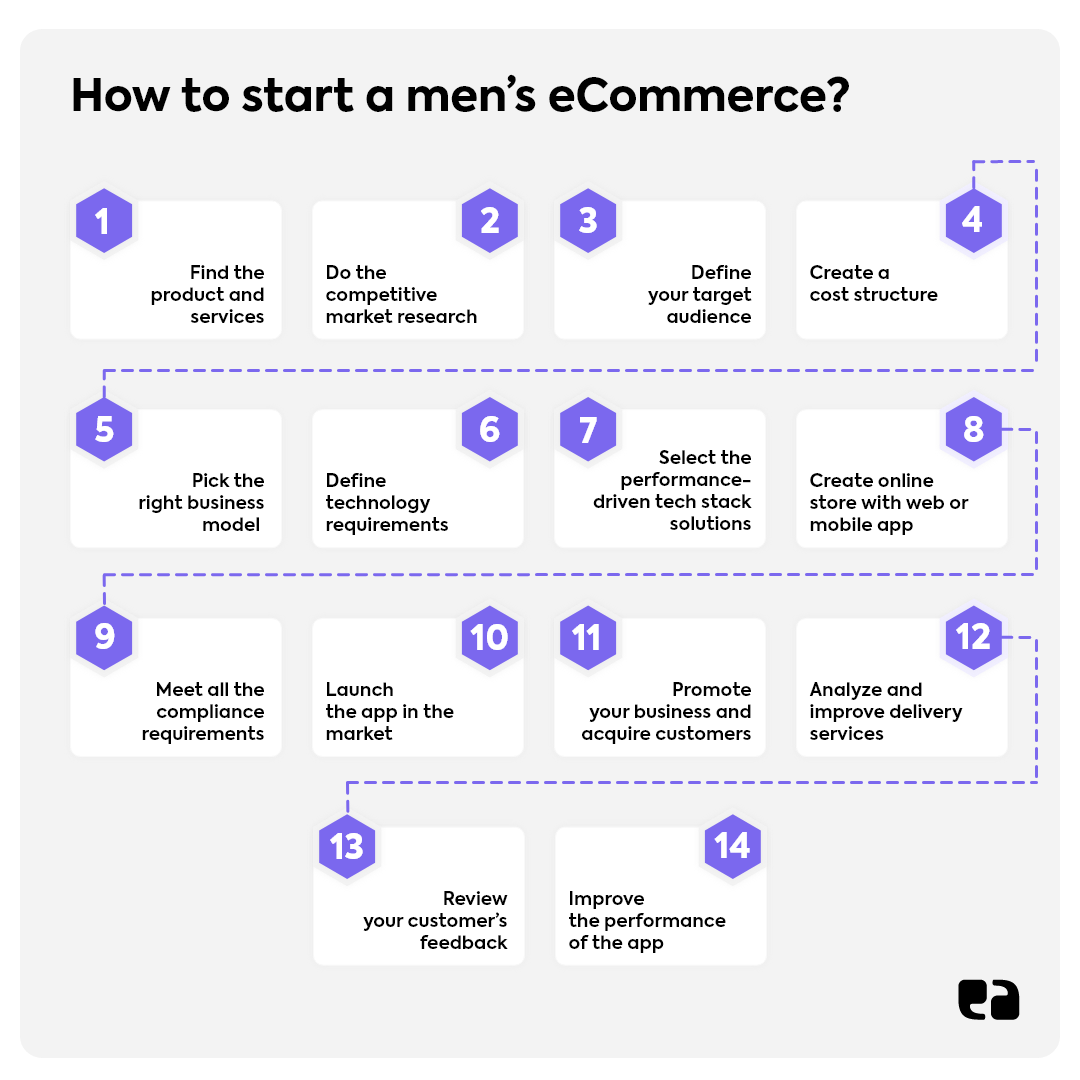 Still, if you have any doubts, let's understand with a real-world example.
For Hims - A telehealth and eCommerce platform for men's health
Based in the USA, Hims offers complete telehealth and online drug store solutions for men's health.
What makes Hims different from the rest is that it offers personalized and clinical-backed treatment plans for men's health and wellness concerns.
If you struggle with anxiety, depression, or you're simply just not feeling like yourself — Hims has your back.

Thanks to our 100% secure online process with licensed providers, it's never been easier to get help with your mental health.https://t.co/8nGfGjYqq2 pic.twitter.com/HuCdjkxe7X

— hims (@wearehims) May 23, 2022
What products or services does it offer?
How does it work?
Here is the entire journey of the patient in Hims telehealth solutions.
Step-1: A patient needs to fill out the form so the healthcare professional can easily understand the patient's requirements.
Step-2: A certified healthcare professional will conduct a telehealth visit via a secure chat portal.
Step-3: As per the treatment plan, a caregiver will provide a prescription to the patient.
Step-4: Prescription delivery at patient's doorstep.
So, if you're planning to build a men's health eCommerce platform, know how we can scale up your business vision.
We deliver healthcare IT solutions in the true sense as it's the only we have been doing since 7+ years
We are an Ontario-based healthcare IT company.
When it comes to healthcare IT, we're creative enough to deliver peace of mind along with a clinical value to our healthcare clients.
For the past 7+ years, we've been creating result-driven health tech solutions for healthcare organizations, startups, and enterprises so that they can fix the broken leg of the old-age healthcare system.
To accomplish that, we have an army of 50+ healthcare IT professionals who put their combined 200+ years of experience into a single health tech project at the same time.
Our army includes – healthcare professionals, UI/UX designers, QA engineers, app developers, compliance specialists, and business analysts.
Having healthcare tech, business, and compliance expertise in the same environment, we ensure that our clients get the robust healthcare IT solutions to create an impact in this competitive market.
In case you're wondering, here is how we build productive healthcare IT solutions.