Why is Mobile App VAPT Testing Crucial for App Success?: Benefits, Process, Tools & Case Study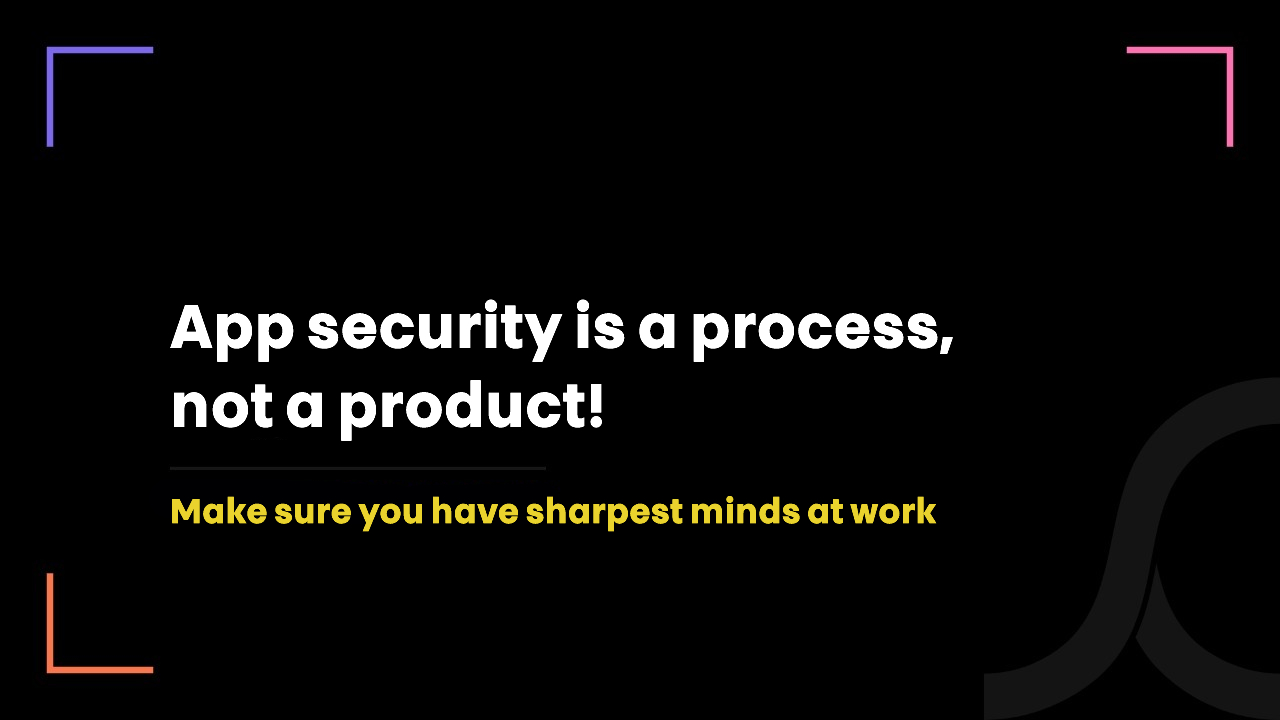 2 years ago
What all app owners had successfully ignored for many years has now become the top-most priority for them. 
Yes, we are talking about mobile app security.
With people storing their personal and sensitive data on mobile devices and apps, mobile app security testing is now a critical part to ensure data privacy and security. 
However, app owners witness challenges when it comes to access to the dedicated app security testers who have on-ground knowledge of not only app security best practices but of government regulations too. 
Executing mobile app penetration testing while not delaying mobile app launch is also a challenging part for app owners and thus, many times they cut the corners and end up launching the app with several security and privacy vulnerabilities.
So, sensing the urgency, we will discuss everything you need to know about mobile app security and clear all your doubts.
What is VAPT testing with reference to the mobile app?
VAPT stands for Vulnerability Assessment and Penetration Testing.
By executing VAPT testing, we're able to identify security and privacy vulnerabilities in any digital asset including the mobile app, network, cloud etc. 
VAPT is the fusion of vulnerability assessment and penetration testing. Both of these have their own strengths and together make a mobile app the most secure app with powerful analysis.
Vulnerability assessment reveals already-existing flaws in the app. Whereas, penetration testing not only identifies the app's vulnerability but also figures out how easy it is to attack. 
The following is the in-detailed comparison.
In essence, mobile app VAPT testing is all you need to do to find the security vulnerability your entire app infrastructure has. And once you find it, developers know what to do next. 
Why would your mobile app need VAPT testing?
Even though you hire world-class developers for your mobile app development project, your app would have several security and privacy vulnerabilities. 
These vulnerabilities can promote phishing attacks, malware attacks, ransomware and other insider threats.
If you end up launching your app without eliminating these vulnerabilities, the data of your users will be at the highest level of risk and if a data breach happens, you will lose users, trust, and reputation. 
In essence, all your efforts will go into vain.
More tragically, you will be liable for a hefty fine by government authorities as governments of all developed countries have imposed several data privacy laws which you have to adhere to.
For instance, GDPR is the most prominent data privacy law in the EU, HIPAA is also a very important law applicable to healthcare apps in the USA. Similarly, PIPEDA is Canadian federal-level privacy law. 
These privacy laws have several technical requirements for ensuring mobile app data privacy and security.
So in essence, if you carry out VAPT on your mobile app, you will not only identify privacy and security vulnerabilities but you will also make your mobile app compliant with applicable data privacy laws. 
Understand the mobile app VAPT testing process we follow with a zero-tolerance policy
VAPT testing includes sophisticated use of security testing tools, techniques, best practices and manual efforts. 
If all of these are executed in a balanced nature with a zero-tolerance policy, the outcome will be a most secure mobile app.
But if we can skip all these, it's the process that drives and influences everything. 
Step #1: Define goals and objectives
We set a clear vision before carrying out VAPT. We list out the things which we want to achieve with mobile app security testing and what are the top objectives.
This list helps us to gain clarity and evaluates our performance anytime in between the project.
Step #2: Information gathering
In this step, we gather as much as information we can of the mobile app, its database, integrated APIs etc.
Step #3: Setup the testing environment
Here comes the first execution part. We set up a testing environment by beginning documentation, securing permissions, updating and configuring the tools.
Step #4: Vulnerability detection
Here, we deploy vulnerability scanners to discover vulnerabilities your app has. There are mainly 3 types of vulnerability scanners - host-based, network-based and database-based.
The host-based vulnerability scanner identifies the issues in the host or the app. The network-based vulnerability scanner detects the open port and reveals the unknown services running on these ports.
Whereas, the database-based vulnerability scanner identifies the security gaps in the database systems using tools and best practices to avoid SQL Injections.
Step #5: Penetration testing
Using the combination of machine-led and human-led techniques, we execute multi-layered security assessments to discover and exploit vulnerabilities in infrastructure, systems and applications.
Penetration testing on your app is executed by our ethical hackers who try to hack your mobile app with the different hacking techniques with the purpose of identifying vulnerabilities and how easy it is to penetrate into your mobile app.
Step #6: Vulnerability analysis
We study all found vulnerabilities, classify them into high, medium and low priority, develop strategies to cope up with each vulnerability, and define ways to eliminate each vulnerability.
Step #7: Reporting
We prepare a detailed report of what we found in VAPT and submit it to the development team so that they can modify code accordingly to remove vulnerabilities permanently.
To save your time and help you claim high ROI, we also use VAPT tools
The app testing industry used to work on the manual efforts of testers. However, it was a time-consuming and tedious process, delaying app launch and costing huge to app owners. 
But with the inception of mobile app testing tools, testers can execute tests on several test cases at a given time and much faster than manual testing. This leads to time-saving and eventually high ROI for app owners.
The following are the top 3 mobile app VAPT tools we use to achieve your app security goals faster. 
Netsparker Security Scanner
This is a very robust security scanner mainly used to find vulnerabilities in web apps. It leverages its in-house proof-based scanning technology to easily find vulnerabilities that are not definitely false-positive.
Based on your goals, we either integrate it with SDLC/ADLC or use it as a stand-alone tool.
Acunetix lets us detect vulnerabilities out of more than 7000 vulnerabilities faster than ever. The top vulnerabilities it can find very easily are SQL injections, XSS, misconfiguration, exposed database, out-of-band vulnerabilities etc.
The best thing about Acunetix is it automatically classifies the vulnerabilities into categories of critical, high, medium and low.
Other useful features of Acunetix include the ability to schedule one-time or recurring scans, scan multiple environments at the same time and get resolution techniques as well.
Intruder is a very powerful online vulnerability scanner which reveals the cybersecurity weakness of your digital assets.
It checks digital assets with over 1000+ security checks for vulnerabilities like misconfigurations, missing patches, encryption weaknesses, and application bugs in unauthenticated areas.
A very useful feature of Intruder is it can continuously scan your digital assets for finding new vulnerabilities. And when it finds any new vulnerabilities, the admin gets notified.
See the outcome of our actions. We recently thoroughly tested a telemedicine app
A North America-based entrepreneur built a telemedicine app to capitalize on virtual care demand that emerged with the pandemic. 
However, his major concern was healthcare compliance and mobile app security as he was not ready to give cold shoulder to the app's security.
So for the sake of value, he preferred our dedicated mobile app QA engineers who have specialized knowledge of mobile app testing. 
We executed detailed mobile app testing along with VAPT testing while saving 2 human resource billing and delivering the project 5X faster with automated testing techniques.