Metro's New Strategy Revealed Technology Is Key to E-Commerce Order Management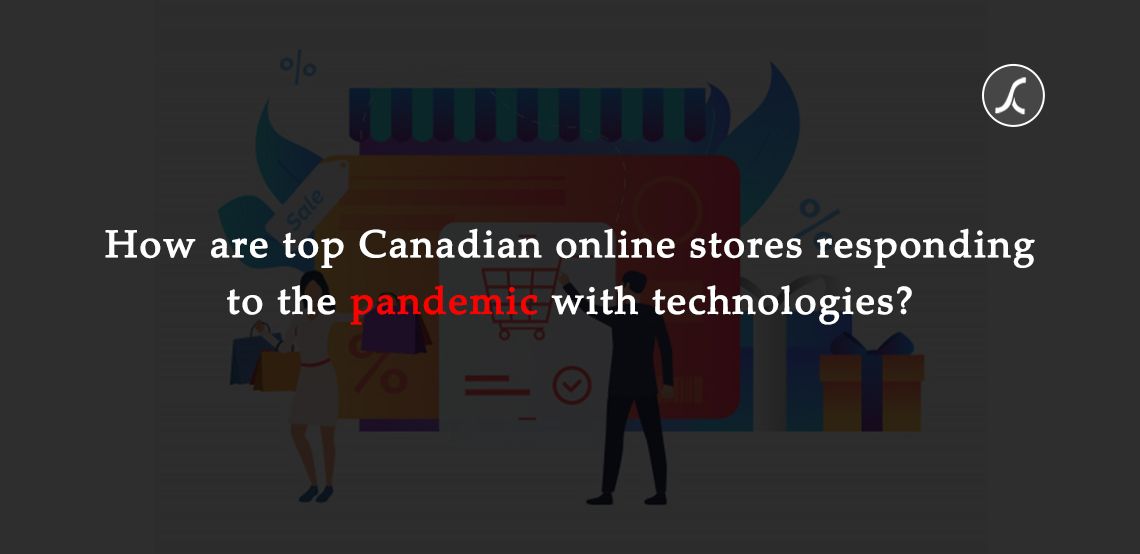 3 years ago
Be it Shoppers Drug Mart, Metro or some startups selling products online in Canada, filling orders efficiently is the major challenge.
Coronavirus and now due to the holiday season, late deliveries are piling up at every Canadian online store.
Canada Post has already warned that the holiday surge could overwhelm capacity.
In a year where so many Canadians have shifted their shopping online, we are preparing for a Christmas season like no other. And we want to make sure you are too. Shop early to avoid disappointment, and please stay safe this holiday season. pic.twitter.com/Lyhj643VfK

— Canada Post (@canadapostcorp) October 29, 2020
Amid such an unsettled e-commerce market scenario, Metro is emerging as a winner with its new e-commerce strategy.
Metro's new e-commerce strategy for Metro online grocery
Metro online grocery or Metro online delivery is what many Canadians are always looking for.
Meaning, Metro always has a stack of orders to fill, pack and deliver.
But with the people of Canada finding online shopping more convenient like never before, Metro has decided to upgrade its strategy, technology and infrastructure to prepare for future inflation.
According to the most recent news, the Montreal-based retailer declared that it will spend around $15 million to open a new store dedicated to online orders in Montreal.
So far, Metro has been filling orders from its existing stores.
This online-only store of Metro is different from its distribution centres as it will have in-store features such as site butchers, fishmongers and produce handlers to give more inputs on each order of the customer.
This new strategy has hidden meanings, goals and lessons.
Hidden Meanings:
From a shallow view, it seems that Metro is following three different strategies for low-density markets, tier-two markets, and large dense urban areas.
Metro's most recent strategy to launch an online-only store focuses only on large dense urban markets such as Montreal.
In small markets where delivery is difficult, Metro is allowing users to order online but pick up the order by themselves from the nearest store.
Goals:
But if we broaden our vision, we can clearly see that Metro is dividing the market based on the technologies required in its stores to satisfy the needs of that market.
Accommodating advanced technologies in a single store that supports both in-store pickup and online delivery adds up the burden rather than simplifying the order management.
Instead, by dividing infrastructure based on the technology it requires, Metro can achieve high productivity and efficiency because now a store has dedicated technologies.
For instance, if Metro deploys RPA technology on a large scale in the online-only store, the staff can leverage it to its highest potential as there are only fixed & online business processes in such stores.
But if Metro deploys RPA on a large scale in its other stores, it cannot beat traditional billing and inventory software as there are dynamic processes without fixed input and output in such stores.
(And RPA technology only works perfectly on processes with fixed input and output!)
Lesson:
In 2021, an e-commerce strategy should be more technology-driven, less market-driven.
Technology is driving e-commerce competition in Canada.
Canada is the 9th largest e-commerce market with a revenue of US$25 billion in 2019.
According to the Metro's head of e-commerce, Marc Giroux, Canada is the evolving market in terms of customer expectation.
And that's what the competition is all about - to align e-commerce service with customer expectations.
In the last one year only, all major e-commerce players have adopted the technologies greatly to seize the opportunities.
Metro's biggest competitor - Loblaw Cos. Ltd - leveraged the data analysis techniques to understand the buying patterns of the customers during the pandemic. They later found out that people are more interested in buying groceries and bigger-size packs of everything. By applying their strategy based on new findings, they beat Q3 profit expectations.

Another competitor of Metro - Sobeys - launched its home-delivery service named Voilà

with a mobile app last summer after sensing the trend of the market. Its new fulfilment centre is powered by an automated system to fulfil orders rapidly.

Shoppers Drug Mart, a healthcare-focused eCommerce company, launched a technology-driven clinic with online appointment booking and virtual care.

A 116-year old pharmacy retail chain in Canada named Rexall Pharmacy jumped into the e-commerce market by launching an app in 2020.
A Message From CEO:
2020 taught us many lessons. And the best lesson is, be prepared for anything you call it - challenge or opportunity.
The new buying pattern of the customers is both a challenge and an opportunity.
Challenge for late-adopters and opportunity for early-adopters!
I don't run a company. I run a shooting range where we help you shoot the right target with the right weapon.
And needless to say, technology is our weapon - and it must be yours too.