How to Start an Online Medical Lab Like Dynacare With a Mobile/Web App?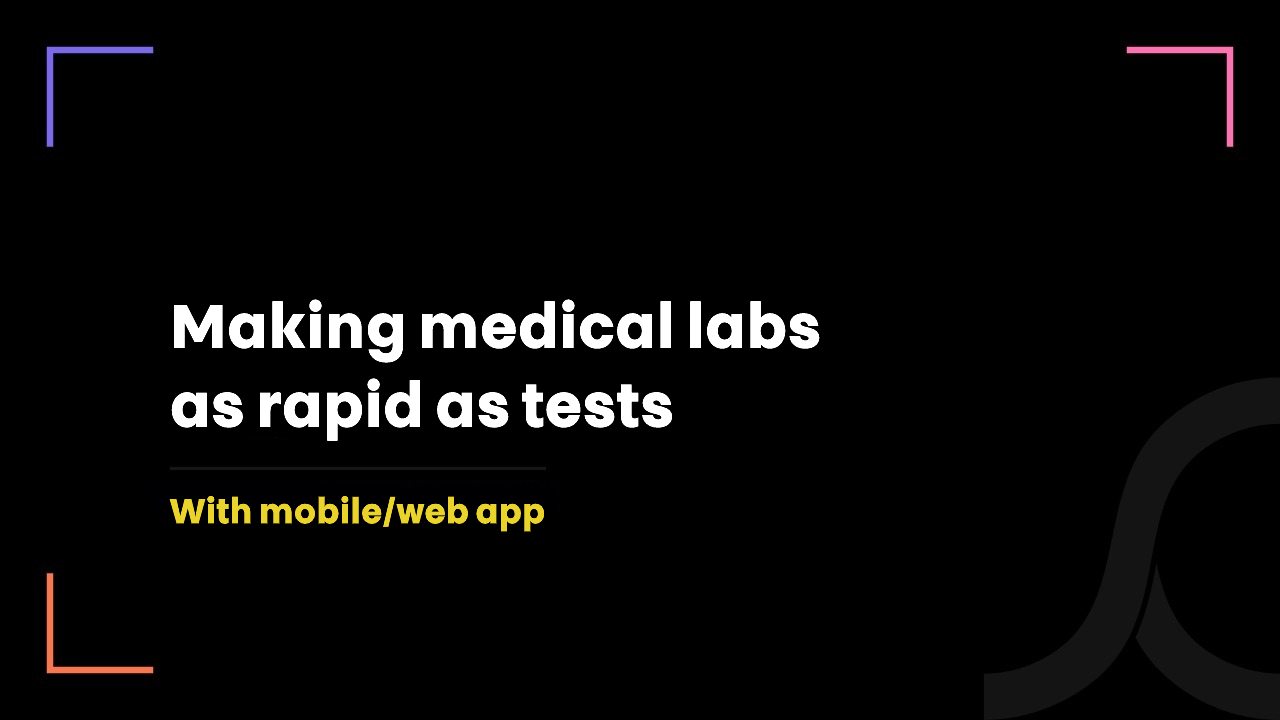 2 years ago
The time has changed.
Patients no longer find it a good idea to visit the lab and wait there in the queue to undergo any medical test. 
They now want a faster and convenient medium to order medical tests and get tested. 
And here is where the concept of an online medical lab like Dynacare comes into the picture.
What is an online medical lab and how does it operate?
You must have in the past used Walmart self-pickup service where you order online, wait for a 'ready for pickup' message, visit the Walmart store and pick up your 'ready' order. All done within minutes, instead of hours!  
So, ever wondered why Walmart started offering such a service?
Of course to reduce your time at their stores, to save your time and to offer you convenience by eliminating the need for you to roam around Walmart store, pick up every item you want and checkout with it.
The online medical lab works the same way. 
You log in to a mobile or web app.
You order a lab test by adding your details.
You select the time and date for the lab test.
You visit that lab for the test. (No need to wait as you can web check-in from your home or from parking or while on the way to the lab.)
You receive lab test results online. (You can manage all lab results in a single place.)
Dynacare is the best example of an online medical lab. 
It allows patients to find the nearest lab with real-time wait time. Patients can virtually check in to the lab to skip the queue. And patients receive lab results on a dedicated mobile app called Dynacare Plus.
The most basic resource you would require to start an online medical lab like Dynacare
As you might already know now, you must need either a mobile app or web app to start an online medical lab and accept lab test orders online. 
Using this online medium, you will not only offer convenience and speed to your patients but attract more patients as they now prefer to manage their health & wellness through mobile apps.
However, deciding between a mobile app and a web app is a challenging task as it also influences your overall budget dramatically. So, let us share a comparison. 
Mobile app or web app for your online medical lab? Decide by yourself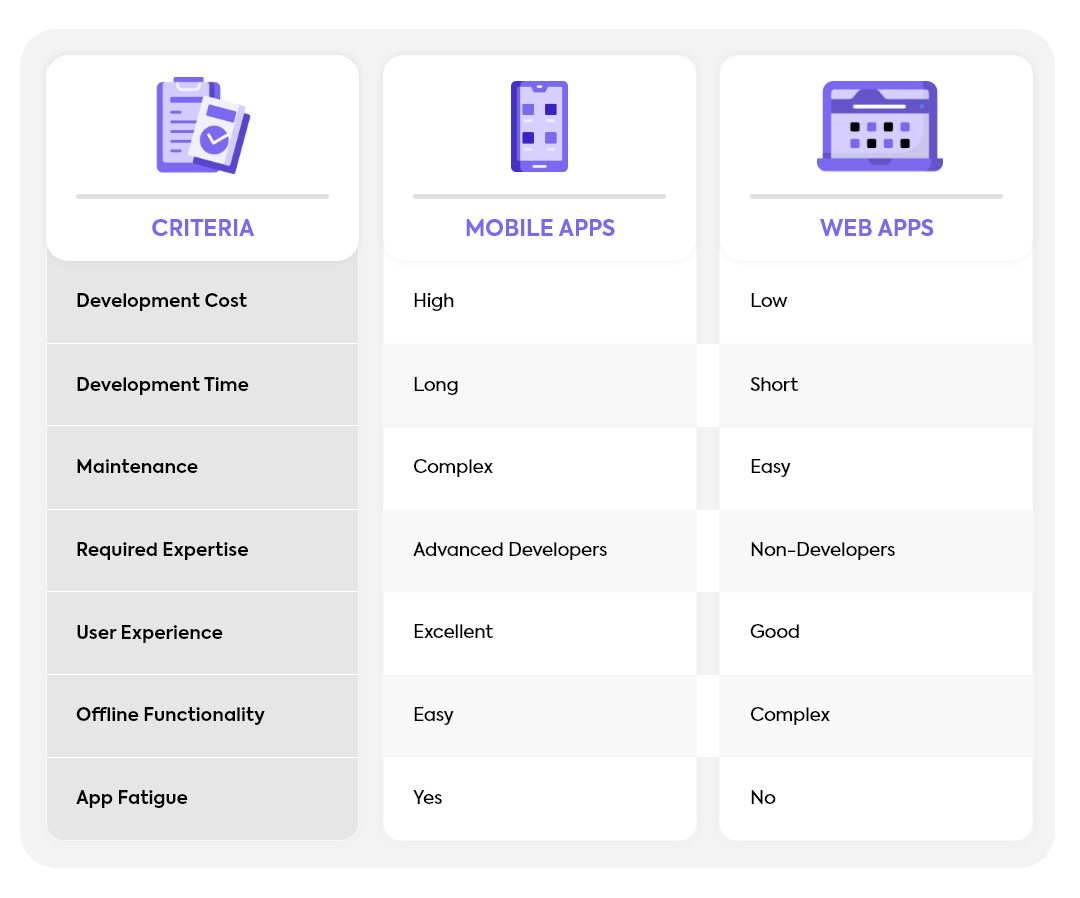 Regardless of app type, add these features for ultimate user experience
Deciding on a feature set of an online lab app is very important, considering the fact that having purposeful features greatly increases how patients feel and engage in the app. 
Following are the top features our business analysts suggest.
Features for patients:
Profile
Nearby lab/clinics with geolocation
Appointment booking
Modify booked appointment
Web check-in
Navigation to lab/clinic
All details of lab/clinic
Notification
Payment
Receive lab results
Digital storage
Features for labs:
Patients/customers management
Payment management
Update lab/clinic information
Appointment management
Notification
How does an online medical lab benefit you financially?
We understand how important it is to claim a high ROI after a high investment. Thus, let's discuss its financial benefits. 
A much bigger customer base
It helps you to build a bigger customer base as attracting customers with a mobile app is much easier than a brick-mortar store. You can also gain customers from outside of your locality with no physical boundaries applicable to mobile apps.
A mobile app for the lab works as the best marketing asset. Through your multiple marketing channels, you can direct all target audiences to your mobile app which is already fascinating for people!
If you don't believe us, ask your 10 existing customers.
What makes them happier - online medical test orders with a web check-in feature or waiting in queue for the test?
We're damn sure that the majority of them would be with option 1 as convenience and speed are what all people choose in 2021!
Best 'corporate' business opportunity with online lab app
An online lab app opens up several doors of business opportunities. And we're here sharing the most profitable one. 
You can tie up with companies and offer them online lab test facilities for their employees.
Building and sustaining such a partnership with companies is easy as companies nowadays are ready to spend huge on the health and wellness of their staff. 
Dynacare follows the same business strategies by running the 'Dynacare Workplace' program.
However, to run such a corporate partnership program, you must accommodate extra features in your app that enable HR or employers to manage the health and wellness of staff from a single dashboard. 
Caution: It won't be a smooth journey as there is a major challenge
Yes, the challenge we're talking about is healthcare compliance! 
Your online medical lab collects, stores and shares several crucial personal health information of the patients.
Thus, as per legislation, data privacy laws apply to you.
Talking about data privacy laws, PIPEDA is Canadian federal-level law that applies to you in all cases. 
In addition to this, there are multiple province-specific laws that might apply to you based on where you run your business. For example, if your business terrain is Ontario, PHIPA will apply. If Alberta, HIA will apply. 
These laws outline technical and administrative requirements which you have to adhere to. 
However, it is worth noting that you must address technical requirements at your mobile/web app level and administrative requirements at the organizational level. 
If you fail to adhere to these requirements, you would not only put patient data at risk but would also be liable for the hefty fine by privacy commissioners.
Thus, you don't have any option other than building an online lab app that is compliant with all technical requirements of applicable privacy laws. 
But we can help you with our healthcare development, business and compliance knowledge, aged 7+ years
We're an Ontario-based healthcare-focused IT company. (Oh! This makes us so proud!) 
Because being healthcare-specific and serving only the healthcare industry is not a cup of tea for all. 
But it is for us as being specific to healthcare helps us deliver exceptional results to our clients.
With our dedicated healthcare developers, UI/UX designers, business analysts and compliance specialists, we can build outstanding mobile/web apps for medical labs. 
Our on-ground understanding of the Canadian and American healthcare systems and challenges facilitate us to build solution-centric products that providers and patients can't resist using. 
In case you're wondering, we have worked with several healthcare providers, clinics, hospitals, nursing homes, LTC homes, labs and healthcare startups.
What we are known for is delivering clinical value and peace of mind!