Take Payday Loans Business Online While Lightspeed POS Launching SMB Loan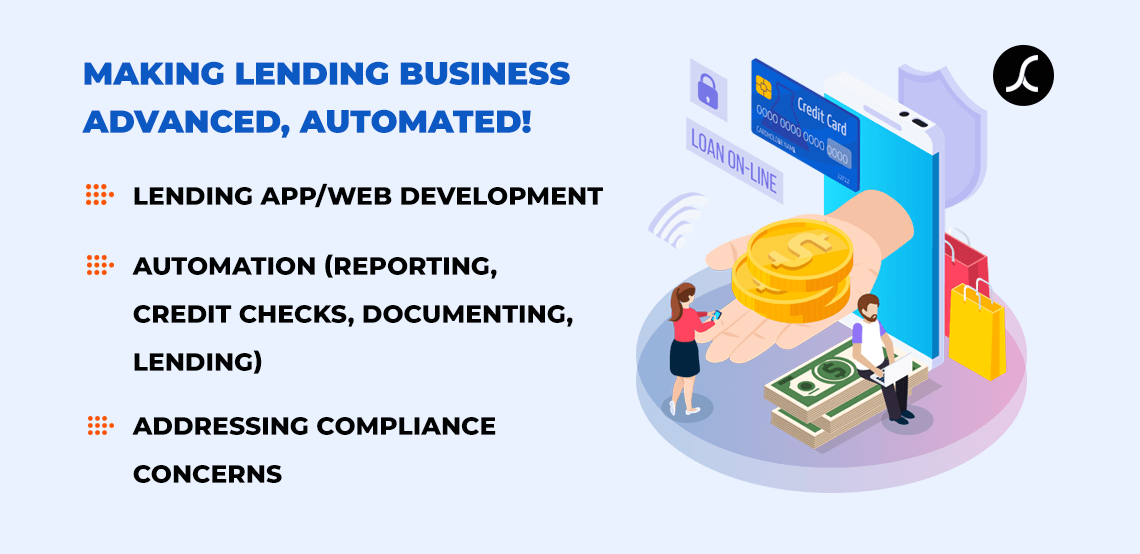 3 years ago
Let's make it real and face it!
Not all Canadians are financially rich. Many have issues with cash flow and not instant reach to emergency funds. According to the latest report by the Financial Consumer Agency, almost 2 million Canadians opt for payday loans each year.
Here is another evidence revealing a number of Canadians looking for 'online payday loans' or 'payday loans near me'.
We already committed to making this real! Thus, taking the help of Google and Semrush - the two most trustworthy 'user interests checkers'!
Here, in the following image you can clearly see that people's interest related to payday loans has increased significantly since March 2020 - or since COVID-19 in Canada.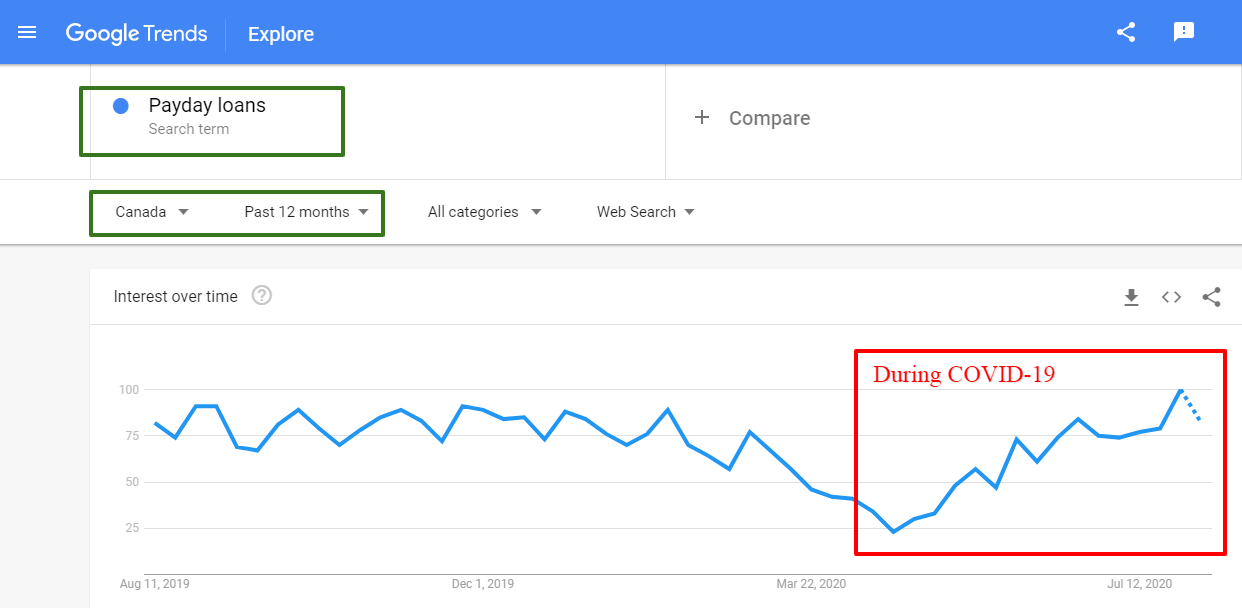 As if this is not enough, we are taking keyword search data and sharing it here to let you know what actually people are searching for.
| | |
| --- | --- |
| What Are Canadians Searching For? | How Many Canadians Are Searching For it In a Month? (Estimated Number) |
| Payday Loans | 40000 |
| Online Payday Loans | 9000 |
| Payday Loans Canada | 8400 |
| Payday Loans Near Me | 4400 |
| Online Payday Loans Ontario | 2400 |
| Online Payday Loans Instant Approval | 1900 |
| Online Loans No Credit Check Instant Approval Canada | 1900 |
Just in case, you want to validate the numbers, we're attaching the screenshots.

Now, you can understand why these top startups launched online payday loan offerings recently.
Lightspeed POS

recently announced to roll out Lightspeed Capital to provide instant short-term loans to small and medium scale businesses for purposes revolving around buying inventory, investing in marketing and managing cash flows. To make the new offering available, Lightspeed POS has tied up with the top payment processing software provider - Stripe.

Another Alberta-based home service management software startup -

Jobber

- has also revealed its flexible financing and instant payouts offering to Jobber's customers in entire North America. Like Lightspeed POS, Jobber is also capitalizing on Stripe's financial products and FinTech technology.
Similarly, if you're planning to take your payday lending business online or start a new one, here is the quick 3-step guide.
In the last 6 years, we provided digital IQ to many Canada-based businesses. With the enhanced digital IQ, they have expanded market reach, reduced human efforts & errors and discovered multiple new revenue streams.
Whenever a business approaches us for digitization or to get enhanced digital IQ, we follow a 3-step strategy.
1. Planning
Going online is not a one-step process. There are multiple phases, elements and resources involved in it. You need to identify the most effective way to digitize your lending business so that you can claim high ROI and low TCO.
For instance, you need to decide,
Should you adopt a cloud?

How can you manage digital communication?

What about compliance and security?

How can you avoid online system downtime?

What if you need to scale up or scale down IT infrastructure in the future?
2. Development
A mobile app is not made out of just the code. It requires a great UI to offer remarkable user experience, intelligent workflow planning to move the user journey forward, security measures to address government privacy laws and advanced technologies to get a competitive edge.
We work with the same belief. We accommodate app designers/developers, business experts, legal experts who all work together to not only develop the app, but to create a remarkable user experience, to plan intelligent workflow, to address government requirements, and to leverage space-age technologies.
3. Automation
There is no point in digitizing the lending business if you just go online but do not automate any of your business processes.
A lending business involves a great amount of paperwork, approvals, and reporting. These are the time-consuming and repetitive tasks, eating up most of your resources and promoting human errors.
Using robotic process automation technology, we create software bots and deploy them at your core IT infrastructure. These software bots are designed and developed precisely with an aim to perform time-consuming tasks automatically on a fixed time or after a user command.
And it is just a myth that automation is costly! It actually costs you half the price you are paying for humans to perform the same repetitive tasks like 'robots'!

Still here? We won't disappoint you. Here are some bonus learnings.
Government of Canada itself shared payday lending market analysis:
35-44 age group is borrowing money most often.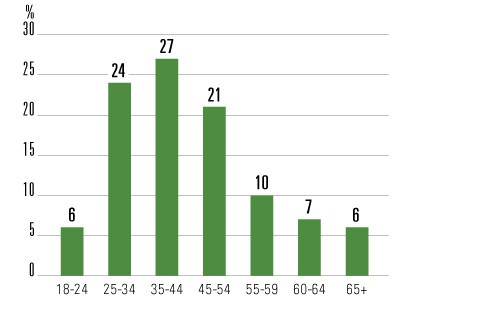 Borrowers borrowing money most often are having less than $32K household income.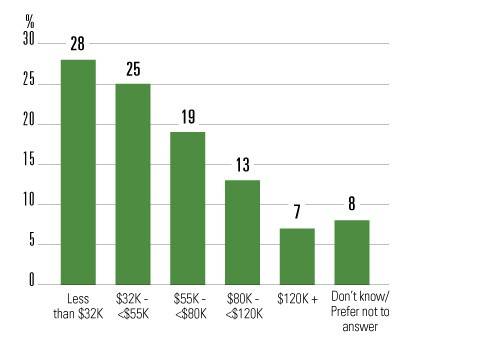 More than 50% of Canadians take payday loans worth between $1 - $500.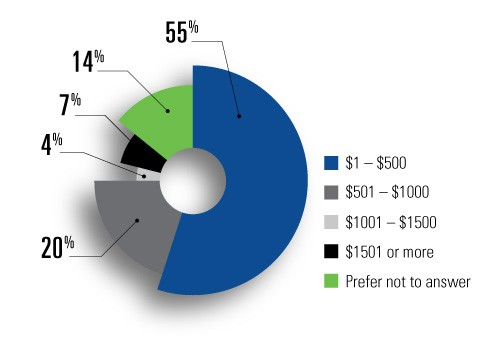 The major reason for borrowing money is to pay for the necessary and unexpected expenses.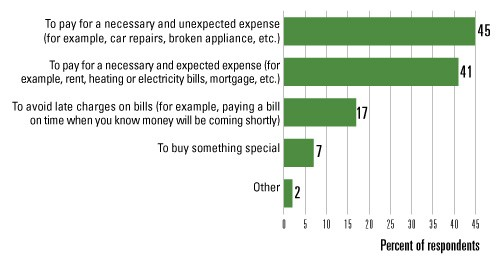 37% of people have used payday lending 2-5 times in the last 3 years.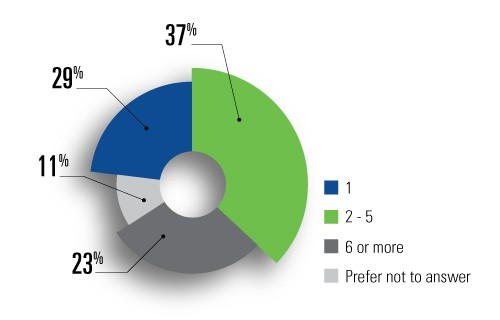 You must already know the payday lending regulations. Here is the quick revision.
Friendly reminder: the payday lending in Canada is governed by the different laws imposed by the state government. Here is the quick preview.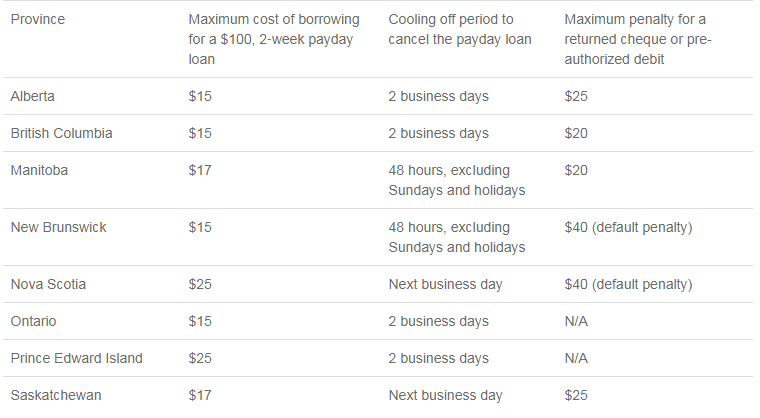 We shared pretty much everything. If you still have any questions or need expert help to modernize your payday lending business, feel free to contact us.