Want to Start Online Speech Therapy like Expressable (Just Raised $15M)? Here is How We Can Help You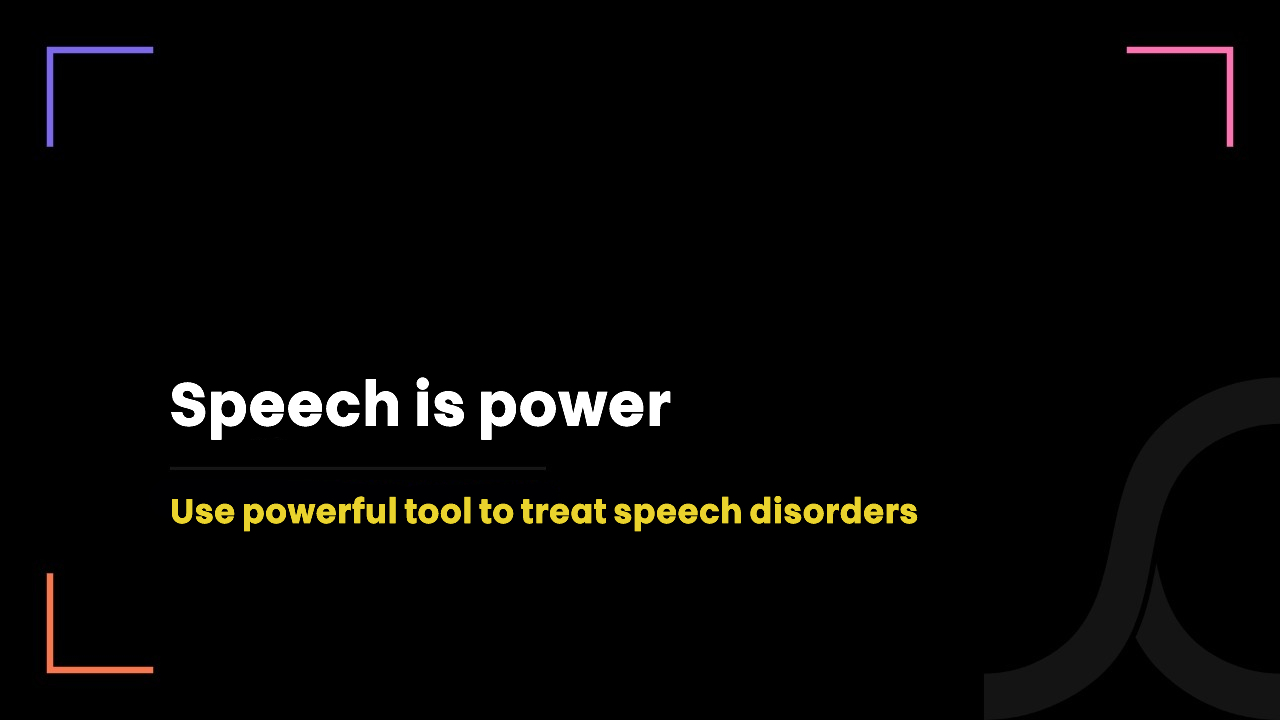 2 years ago
This blog contains two major things.
A lot of inspiration & guide to start online speech therapy 

A more lot of expert help to start online speech therapy

 
Let's start with the first 'lot of'!
Expressable - a virtual speech therapy startup - founded by speech therapist raised $15 million
A speech-language pathologist working in an outpatient clinic - Leanne Sherred - knew the challenges of living with speech disorders. 
What she also knew and witnessed daily was the discomfort and the high cost patients and their loved ones have to bear to get the right speech therapy.
Working with children's parents also made her realize that traditional speech therapy isn't so effective as it happens only for a fixed time. So, once a therapy session ends, nothing magical happens with patients until the next visit. 
To solve such challenges for patients, she co-founded an online speech therapy platform for both kids and adults. The Expressable platform enables users to find virtual therapists, have virtual consultation, and perform personalized learning sessions all from mobile or desktop. 
Considering the gravity of the problem Expressable is solving, F-Prime Capital and a few other investors invested a whopping $15 million in its series A funding round.
As of now, Expressable offers its online services across 27 states in the USA with a team of 60 clinicians. The startup will use this raised amount to scale up its operations in 50 states and build up a larger team. 
They are also looking forward to partnering with health insurance providers as adult speech disorders aren't covered under the majority of health insurance.
How does online speech therapy of Expressable work?
Expressable offers a web app to users to enroll for virtual speech therapy and access its different services.
After selecting a state, adding communication concerns and contact details, the platform matches the user with a speech therapist. All speech therapists on the Expressable platform are certified and have 9+ years of experience. 
Users can now schedule a virtual consultation with the speech therapist and connect to the therapist via video call. To solve doubts at any time, Expressable allows users to message therapists at any time with the web app's built-in messaging feature. 
For enhanced and quick patient outcomes, the platform keeps users engaged in activities even after a virtual therapy session with educational videos and homework.
Talking about its pricing, users have a choice to either pay monthly or yearly. 
What does Expressable treat?
Expressable has the vision to treat all types of communication issues in both kids and adults with 1-on-1 therapy sessions. Thus, with a team of specialists, it treats almost all types of communication issues.   
Accent modification
Aphasia
Apraxia of speech
Autism spectrum disorder (ASD)
Dysarthria
Early childhood development
Gender-affirming voice training
Language disorders
Lisps
Reading readiness
Speech delay
Social communication disorders
Speech sound disorders
Stuttering
Voice disorders
Is online speech therapy effective?
It is very obvious to have such a question before starting your own virtual speech therapy platform. So, let us answer it in detail. 
Do you know telemedicine? Let's say, Maple telemedicine platform. It is the most popular and most successful virtual care platform in Canada which claims to solve almost all healthcare challenges virtually.
Once one of the Toronto-based physicians asked our business analysts during a business call, what is that one thing where Maple cannot perform well? 
And our business analyst team lead instantly replied, emergency care. Because virtual care in 2022 is so advanced that it is able to deal with every non-life threatening and non-emergency medical situation as effectively as in-person care. 
How? Well, virtual care apps are equipped with digital toolkits for healthcare providers which help them access the medical history of patients, write ePrescription, write referral notes and even medical notes.
Such advanced features give ultimate power to providers to follow the same clinical workflows they generally follow during in-person care.
Similarly, patients do also have several useful features in their mobile app module that provides them remarkable experience, convenience and ease.
For instance, they can track their entire care cycle and progress from their profile. The app reminds them of different activities and even medication. The app further helps patients to receive care while being in their comfort zone and at any time of the day.  
Such flexibility increases patient engagement which results in shorter care cycles and enhanced patient outcomes. 
Hence, it is safe to say that online speech therapy really works and it is really effective!
So, want to start virtual speech therapy for kids and adults? Here is how we can help
First of all, we are an Ontario-based healthcare IT company and have been working with healthcare providers, startups and enterprises for 7+ years. 
You might have already acknowledged the fact that starting virtual speech therapy for adults and kids is all about solving technical, business and compliance challenges.
So, we help you here.
Our technical help:
Mobile app/Web app development: We have an in-house team of healthcare-specific developers who have expertise in clean code architecture and working on AI, ML, IoT and blockchain technologies with healthcare use cases.
UI/UX design: We also have a team of UI/UX designers who design the app while keeping user journeys and clinical workflows in mind to keep the app engaging and flawless for users.
QA testing: Applying both manual and automatic QA testing approaches, we find bugs in the app and solve them to ensure a good user experience.
Our business help:
Idea validation: We don't want you to build a castle in the air. Thus, we utilize our healthcare market knowledge and our network of healthcare professionals to validate your idea, further polish it or give a fresh idea.
Business model: We help you define the most profitable business model with smart value propositions, revenue streams, and ROI strategies.
Competitive analysis: We carry out detailed competitive analysis and find your top competitors, their strengths and weaknesses to give you a competitive edge.
Funding: If your idea is unique and can transform the healthcare ecosystem, we invest in your idea.
Our compliance help:
Compliance audit: We assess your digital solution and find out whether it is compliant with applicable laws or not. And if not, our healthcare compliance specialists prepare a report which includes steps to make your digital solution compliant with applicable data privacy laws.
PIA/TRA: We also execute PIA (Privacy Impact Assessment) to find and solve privacy vulnerabilities your entire organization has and TRA (Threat and Risk Assessment) to find and solve privacy vulnerabilities your digital platform has.
Don't come to any conclusion yet.
We are not limited to just these. We help you in everything needed to achieve your health tech vision with our healthcare tech, business and legal expertise!